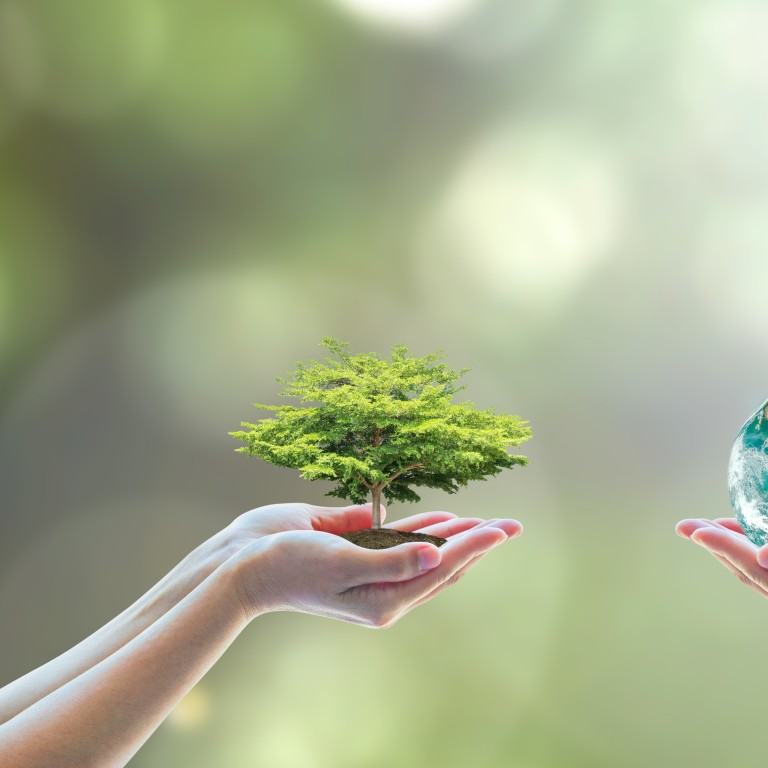 ESG investing is here to stay after Covid-19 but lack of robust data hinders adoption, survey shows
There have been initiatives by many stock exchanges in Asia, including Hong Kong Exchanges and Clearing, to mandate ESG disclosure
'Investors see ESG as the future and are in it for the long haul' says Capital Group, which conducted the survey
Investments that take environmental, social and governance (ESG) factors into consideration are here to stay after getting a boost from Covid-19, but a lack of robust data could hinder their adoption by investors, according to a study from money manager Capital Group.
Three out of four investors disagree that interest in ESG will subside when the pandemic is over, according to the Capital Group ESG Global Study 2021 released on Thursday. The study was conducted on 1,040 global investors by market research consultancy CoreData Research in June.
"While Covid-19 has helped accelerate ESG fund flows, these findings show that investors do not think momentum will slow upon removal of the Covid-19 boost," Capital Group said in the report. "Investors see ESG as the future and are in it for the long haul."
However, nearly half [49 per cent] of the investors surveyed pointed to a lack of robust data as the top barrier to greater adoption of ESG.
"The lack of robust and consistent data is the main challenge when investing in ESG," said Jessica Ground, Capital Group's global head of ESG. "It's understandable that as ESG becomes more important to these investors, the desire to be rigorous in their assessment of ESG grows."
There have been initiatives by many stock exchanges in Asia, including Hong Kong, to mandate ESG disclosure, which has led to a rapid increase in data in the region, said Gabriel Wilson-Otto, director of sustainable investing at Fidelity International, speaking at a webinar hosted by the Asian Private Banker on Wednesday.
Hong Kong Exchanges and Clearing (HKEX), which operates the local bourse, requires the filing of annual ESG reports by listed companies. Mandatory disclosure requirements include the board's approach and principles for evaluating and managing ESG-related risks and opportunities.
"By mandating disclosure, you don't necessarily get the right information, or change the culture or how an issuer reacts," said Wilson-Otto. "Even though data has improved, often what we have is policies, not enough actual data to evaluate the numeric performance of a company on a topic. So we have a boiler plate compliance document, [but] we may not have insight into underlying strategic engagement with the underlying issue."
"Although data has improved and there are some great players, there's still a lot of gaps and a lot of room for proprietary insight," he added.
A separate survey by strategic communications firm SEC Newgate released on Thursday also found strong interest in ESG issues among individuals. Six out of 10 participants in the SEC Newgate ESG Monitor, conducted on over 10,000 individuals in Europe, the Americas and Asia-Pacific, said they were very interested in ESG issues.
The report also showed that three in four participants in China were strongly interested in the ESG behaviour of the government and companies, and Chinese consumers were the most likely to take action on ESG issues compared to their global counterparts.
The Global Sustainable Investment Alliance, which includes seven sustainable investment membership organisations, said in a report in July that investments in major financial markets that considered ESG factors reached US$35.3 trillion at the start of 2020, accounting for 35.9 per cent of total assets under management (AUM).
In comparison, China was still in the early stages of incorporating ESG factors into the investment process, with sustainable investments accounting for less than 1 per cent of total assets under management, said Johnnie Yung, managing director of Haitong International Asset Management, at a media roundtable last week.
If 35.9 per cent of the capital in China's equity markets flowed into ESG investments, assets under management could reach US$4.3 trillion, said Yung. "There is very strong growth potential for ESG investments in China," he said.
This article appeared in the South China Morning Post print edition as: Investing in ESG here to stay after pandemic