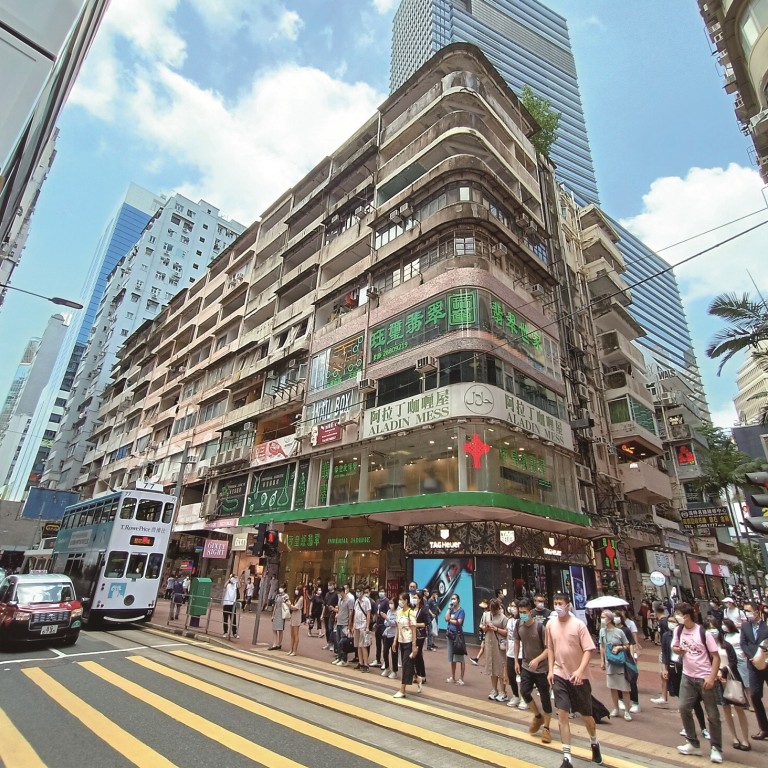 New World Development pays US$164.5 million for 20 per cent stake in three old buildings in prime Hong Kong area
New World Development now owns an 80 per cent stake in three rundown eight-storey buildings in Hong Kong's prime Causeway Bay area
The price was about 29 per cent lower than the market expectation of HK$1.8 billion
New World Development
has acquired a further 20 per cent ownership in three dilapidated buildings in the heart of
Causeway Bay
for HK$1.28 billion (US$164.5 million), according to people familiar with the matter.
The price was about 29 per cent lower than the market expectation of HK$1.8 billion, analysts said.
The latest acquisition takes New World's ownership to 80 per cent in the three eight-storey buildings close to
Russell Street
, once the world's most expensive retail location.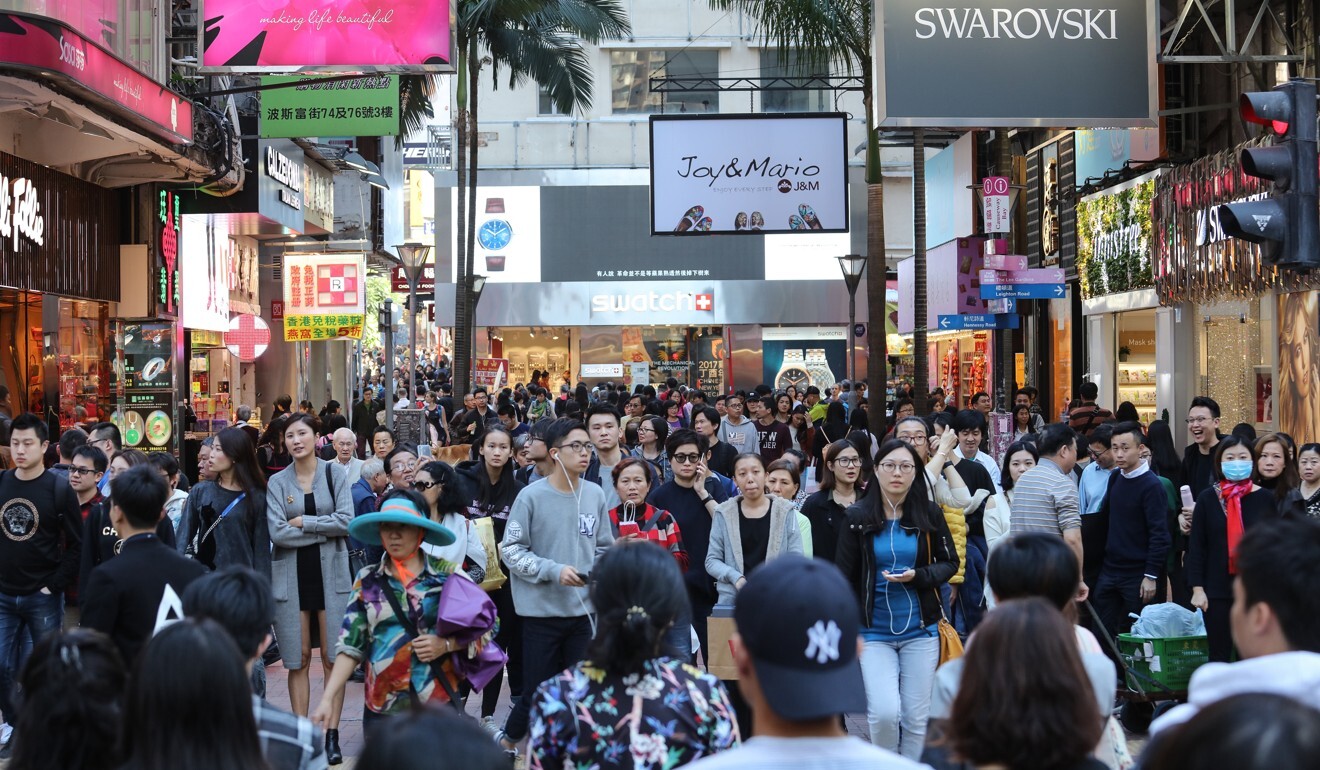 The four ground-level shops and 16 flats in the buildings at the intersection of Percival Street, Russell Street and Lee Garden Road sold for HK$1.28 billion, Land Search Online records show. 
The company must have paid between HK$140,000 to HK$150,000 per square foot for the shops and HK$15,000 per square foot for the flats, said Martin Wong, head of research and consultancy in Greater China at Knight Frank.
"The developer will probably redevelop the site into a commercial property considering the prime location, which could sell for HK$40,000 per square foot," he said.
New World Development declined to comment.
The 20 per cent ownership share in the three buildings comprised 2,500 sq ft of street level shops and 7,000 sq ft of residential space, according to JLL, the sole agent for the tender.
"We are optimistic about Causeway Bay definitely," said Joseph Tsang, chairman of JLL in Hong Kong. "The overall market demand for such prime property never stops."
The deal came as overall property transactions in Hong Kong, including residential, commercial and industrial properties, as well as parking spaces, fell to a nine-month low of 6,250 in October, Land Registry data showed on Tuesday. The number of transactions fell 15.5 per cent month on month compared to 7,400 in September. A total of 6,212 deals were concluded in January.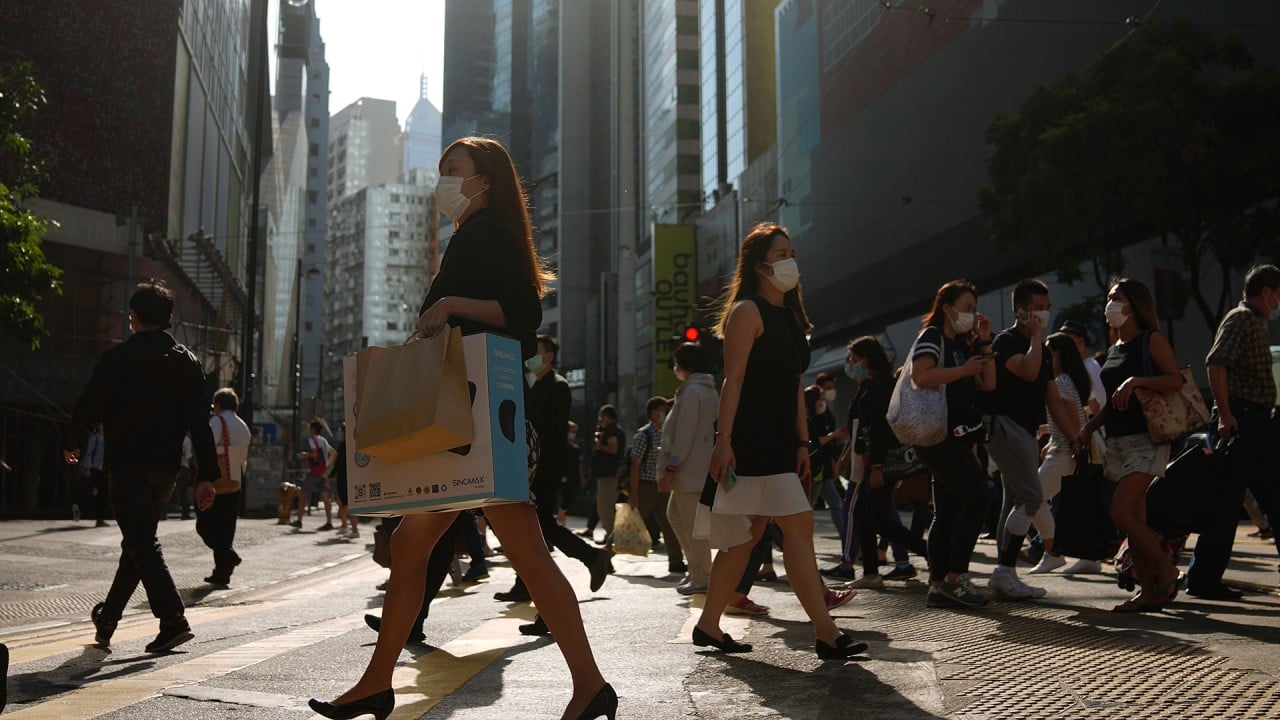 04:10
Hong Kong retailers should create experiences for local shoppers to survive with 'zero tourists'
Hong Kong retailers should create experiences for local shoppers to survive with 'zero tourists'
The drop follows a 0.4 per cent decline in the lived-in home price index to 396.3 in September, data from the Rating and Valuation Department showed. It was the steepest fall since October 2020 when it retreated by 0.5 per cent. It was also the second consecutive monthly decline since the index touched a record high of 397.7 in July.
Meanwhile, Centaline Property Agency said that overall property transactions in the first 10 months stood at the highest level in four years at 81,818 versus 83,815 in the corresponding period in 2017, before the market was hit by the ensuing
US-China trade war
, social unrest and coronavirus pandemic. Centaline said it expects the full-year total to mark a nine-year high at some 95,000.
Derek Chan, head of research at Ricacorp Properties, said he expects deals to rise by some 20 per cent to 7,450 in November on the back of more property launches.
On Saturday, CK Asset will offer 220 flats at #Lyos in Hung Shui Kiu in the New Territories. Sun Hung Kai Properties, meanwhile, priced the first batch of 98 flats at phase two of Wetland Seasons Bay at HK$14,708 per square foot on Tuesday.
"The market response has been quite positive after the release of [chief executive's] policy address, clearing some uncertainty," said Chan.