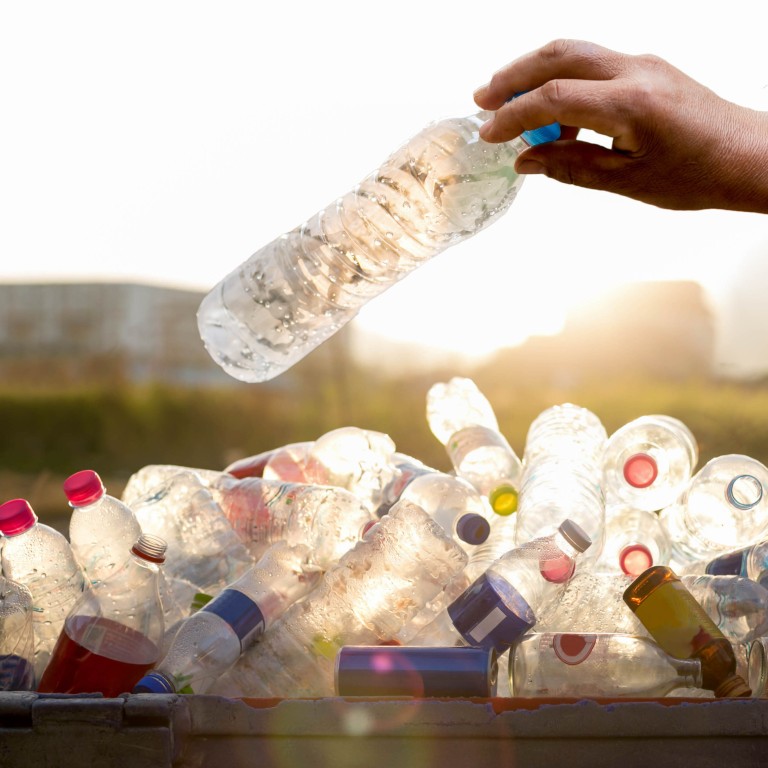 Abu Dhabi-based start-up aims to launch world's first plastics trading exchange as global companies call on governments to act
Scheduled to open for trading in the summer, the Rebound Plastic Exchange aims to give companies across all sectors access to recycled plastics
Move comes as more than 70 leading businesses and financial institutions call for more international government efforts to tackle plastic pollution
International Holding Company (IHC), the most valuable listed company in the United Arab Emirates, announced the formation of a new subsidiary called Rebound Ltd on Tuesday. It aims to create a trading platform for plastic feedstock called the Rebound Plastic Exchange.
There are more than 40,000 different types of plastic, and almost all of them are recyclable, according to the World Economic Forum. However, only about 15 per cent of global plastic waste is actually recycled.
A lack of processing capacity makes it difficult for many countries to develop a domestic circular economy for plastics. A global trading platform could fill a significant gap in the market and facilitate a truly circular economy, Woodring said.
On Monday, more than 70 leading companies and financial institutions called for United Nations member states to establish a legally-binding global treaty on plastic pollution at the upcoming UN Environment Assembly (UNEA5.2).
It is the first time that companies – including Nestle, Unilever, H&M Group, Coca-Cola and Ikea – have jointly issued a statement calling for the UN to develop an international treaty on plastic pollution.
"We need a transformation in how we make, use and reuse plastic. It is no longer a question of whether we need a treaty on plastic pollution, it's more about what this treaty must look like in order to tackle today's still rampant plastic pollution crisis," said Marco Lambertini, director general at the World Wildlife Fund (WWF).
Policies must be developed to keep plastics in the economy and out of the environment, and decouple plastic production from the consumption of fossil resources, the companies said, calling for global participation and compliance.
The statement also called for developing a global circular economy for plastics, which would contribute to efforts to tackle
climate change
and biodiversity loss, while bringing positive social and economic impacts.
"The complexity of the [plastic pollution] issue demands a holistic, multilevel, multi-actor approach across the full life-cycle of the plastics value chain," said John Duncan, global lead for the WWF's "No Plastic in Nature" initiative.
"Similar to
climate change
, there is a need for an overarching global framework which sets out exactly what the problem is and what are the most effective mechanisms for tackling the problem. This is still lacking for plastic pollution and must be a priority for helping to set the world on the right trajectory to eliminate plastic leakage."