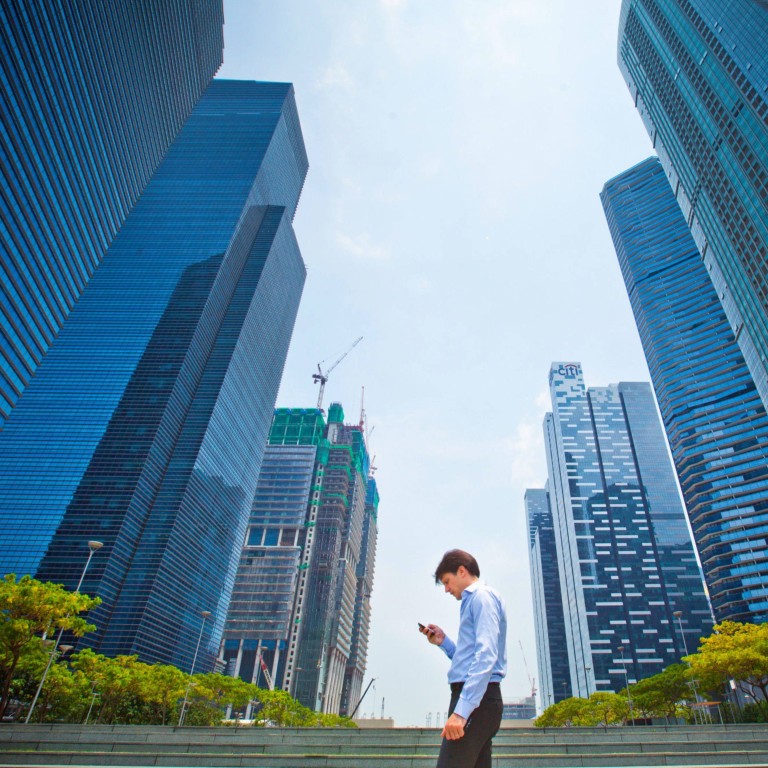 Singapore the clear winner as Southeast Asia's property markets look to emerge from Covid-19 slump
The city state's home prices climbed 10.6 per cent in 2021, while CBRE forecasts office leases may rise 10 per cent this year
Vietnam is also expected to do better than most other major economies in the region
Singapore's property market
is likely to emerge faster than its Southeast Asian peers from the slump induced by Covid-19 as the region races to vaccinate its population, according to analysts.
Vietnam is also expected to do better than most other major economies in the region.
Although challenges are unlikely to go away any time soon, the region as a whole has some upside this year, with economic recovery expected to be more evident in the second half, according to Knight Frank.
"Long seen as a safe haven, Singapore's properties have
remained resilient through the pandemic
with prices rising 13 per cent on average over the last two years to outperform the rest of the region," said Christine Li, head of research for Asia-Pacific at the property consultancy.
Singapore saw
private home prices
climb for a seventh consecutive quarter in the October to December period, according to government data. The 5 per cent rise was the steepest rate of quarterly growth since the second quarter of 2010, according to PropNex Realty, a listed property agency in the city state. For the full-year, private home prices rose by 10.6 per cent, the most since 2010.
Office space in the financial hub is also likely to lead the rest of the region, with lease prices set to increase by 10 per cent this year, according to CBRE.
"Singapore is performing strongly in this area, having fully vaccinated the vast majority of its eligible population and welcomed 50 per cent of workers back to the office again," said Greg Hyland, head of capital markets, Asia-Pacific, CBRE.
"CBRE expects Singapore to lead recovery in the region in grade A office rents, with predicted increases of about 10 per cent, compared to an average of 1 per cent forecast for the rest of Asia-Pacific. The country has also seen commercial space and retail spend almost return to pre-Covid-19 levels."
Vietnam
, meanwhile, is showing signs of an upswing.
"Recovery momentum in Vietnam is also encouraging. Its residential market is gaining ground with foreign investors. About 20 per cent of units in CapitaLand's high-end project in Ho Chi Minh City, which reportedly sold out within two hours of a preview, were bought by non-residents," Li said.
Late last month, Singapore's Keppel Land bought a 49 per cent stake in three residential plots in Hanoi for about S$160 million (US$118 million), suggesting a positive outlook for Vietnamese real estate.
Besides an apparent uptick in housing demand, Vietnam's logistics and industrial property markets have also performed well.
As of the third quarter of 2021, average occupancy rates of industrial parks in five key cities and provinces in northern Vietnam reached 78.5 per cent, a 0.5 percentage point improvement from a year ago, according to CBRE.
On the other hand, Malaysia, the Philippines and Thailand are likely to face challenges this year. Home prices in Manila, Kuala Lumpur and Penang are still between 3 and 7 per cent below pre-pandemic levels, while those in the Indonesian capital of Jakarta are largely flat, Li said.
"For Bangkok's [apartment] market, buying sentiment is still downbeat … With the pandemic continuing in full force, uncertainties still cloud the outlook of Bangkok's recovery from Covid-19, with homebuyers pulling back purchases. It remains challenging for developers to stay positive, and many are delaying project launches by at least another six to nine months," she said.