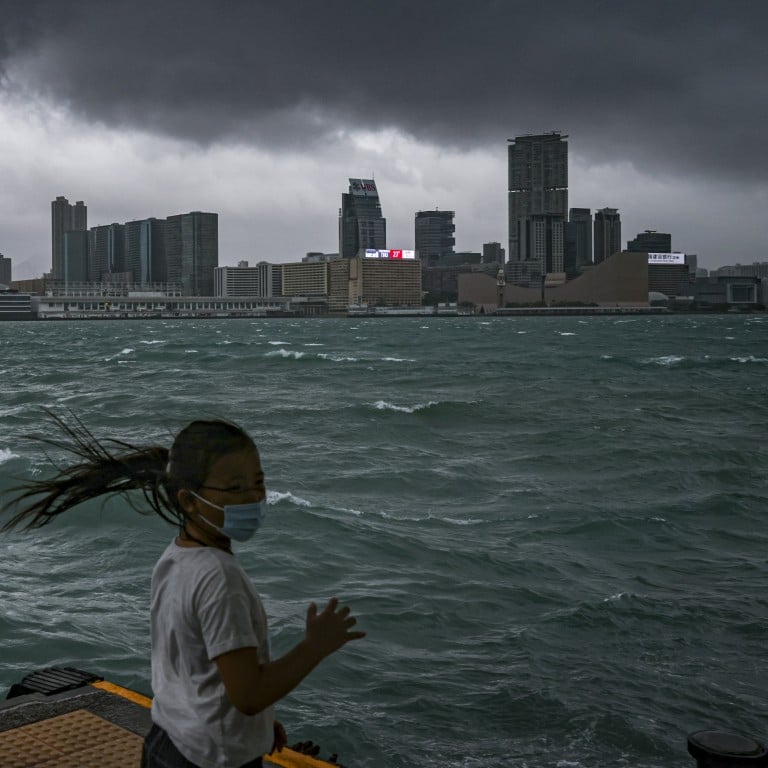 Climate change: global assets worth up to US$12.7 trillion to be exposed to climate risks by 2100, report by UN-backed panel says
The world faces unavoidable climate hazards as global warming reaches 1.5 degrees Celsius within two decades from pre-industrial levels, IPCC report says
Asia 'potentially more vulnerable to climate change', AECOM executive says
While billions of people and ecosystems least able to cope are being hit hardest by
climate change
, trillions of dollars worth of assets will be exposed to risks from storms and rising sea levels in the future, scientists said.
The world faces unavoidable climate hazards as
global warming
reaches 1.5 degrees Celsius within two decades from pre-industrial levels, they said in the latest
Intergovernmental Panel on Climate Change
(IPCC) report released on Monday. Human activities have already caused an average temperature rise of 1.1 degrees since 1850.
"Many of the changes are at risk of becoming irreversible," Mami Mizutori, special representative of the UN secretary-general for disaster risk reduction, said in a statement. "On our current trajectory, the world is set to breach the 1.5 degrees safe global temperature limit by the early 2030s, spiralling to dangerous levels of disaster risk."
The report, Climate Change 2022: Impacts, Adaptation and Vulnerability, was approved on Sunday by 195 member governments of the IPCC, which was created by the United Nations Environment Programme and the World Meteorological Organization in 1988.
By 2100, global assets exposed to once-in-100 year coastal flood risk are projected at between US$7.9 trillion and US$12.7 trillion, even if carbon dioxide emissions start declining by around 2045 to reach roughly half of the levels of 2050 by 2100.
Most of the world's biggest economies
have pledged
to become carbon-neutral between 2050 and 2070. China, the largest emitter, aims to peak emission by 2030 and reach neutrality by 2060.
"This report recognises the interdependence of climate, biodiversity and people, and integrates natural, social and economic sciences more strongly than earlier IPCC assessments," said Hoesung Lee, the panel's chair. "It emphasises the urgency of immediate and more ambitious action to address climate risks."
Monday's report is the second part of the IPCC's sixth assessment cycle, and follows a report by another group of scientists published last August that examined the physical science underpinning past and future
climate change
. Climate change has been harming biodiversity and the world's capacity to cope with environmental changes, the scientists said. They estimated that between 3.3 billion and 3.6 billion people live in contexts that are "highly vulnerable" to climate change.
According to Monday's report, between 2010 and 2020, human mortality from floods, droughts and storms was 15 times greater in highly vulnerable regions, which include Africa, South Asia, Central and South America and small developing island states, compared to low-risk areas.
Moreover, up to 14 per cent of the tens of thousands of species assessed were likely to face extinction at global warming of 1.5 degrees, up to 18 per cent at 2 degrees and 29 per cent at 3 degrees, the report said.
Less than 15 per cent of the world's land, 21 per cent of the freshwater and 8 per cent of its oceans were protected. Insufficient stewardship in most of the protected areas – such as forests and marshland – limited their contribution to minimising climate change damage or boosting resilience.
Progress on adaptation measures was uneven and there were increasing gaps between action taken and what is needed, the IPCC report said without giving numerical estimates.
Trillions of dollars in investments will be needed in the decades ahead to fill the gap, said Wai-Shin Chan, global head of the climate change centre of excellence and ESG research at HSBC. "The most urgent gaps are different for each country or community, hence local circumstances will dictate what should be addressed first," he said.
Climate change can have a direct physical impact on infrastructure networks, besides indirectly impacting the economy through disruption to transport and electricity supply, said Scott Dunn, vice-president for strategy and growth in Asia at American infrastructure consulting firm AECOM.
"Given many of Asia's long coastlines – especially in Southeast Asia – and heavily populated low-lying areas, the region is potentially more vulnerable to climate change," he said.
"The impact will vary greatly based on the sea-level rise, terrestrial landscapes, urbanisation and weather patterns. A lot can be done with planning and designing city infrastructure to minimise it."