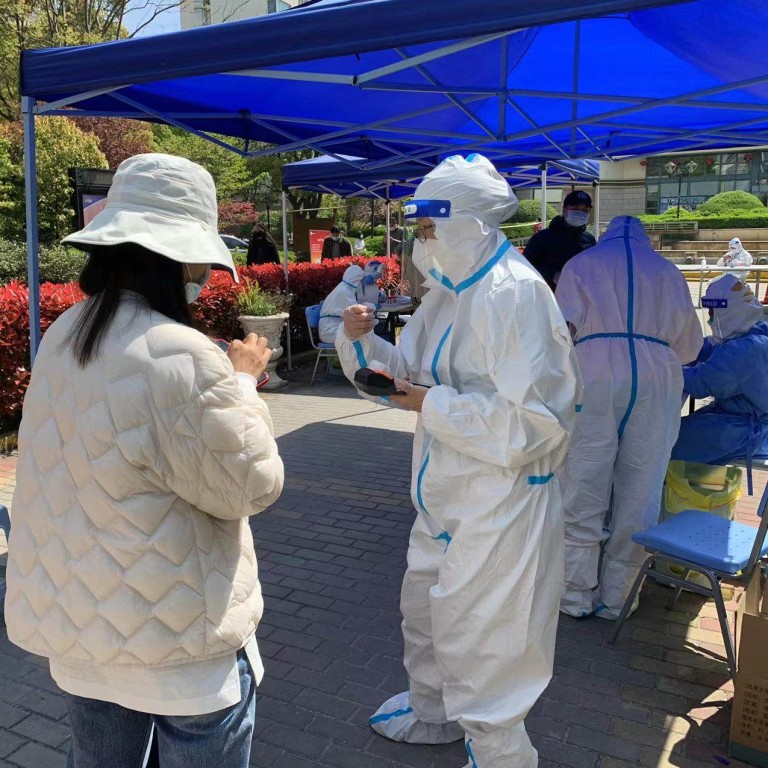 Coronavirus: Shanghai adds 17,007 new Covid-19 cases, setting a daily record for the fifth straight day as city undergoes more tests
Mass testing found more than 94,000 infections in Shanghai since March 1
The vast majority of Wednesday's infected cases showed no symptoms of illness, with 16,766 of them being asymptomatic, while 311 showed symptoms
The testing exercise, which has never been seen elsewhere in the world, was aimed to spot most of the infections and quarantine them in a quick manner to achieve a dynamic zero-Covid goal.
Shanghai's government has called in reinforcements from neighbouring provinces and cities. Several Y-20 military aircraft loaded with 2,000 medical staff from the People's Liberation Army (PLA) arrived at the Hongqiao airfield in Puxi on Sunday night, carrying testing equipment and protective gear.
"Shanghai's battle against the outbreak is at a crucial and critical moment," said Wu Qianyu, a senior Shanghai city official, during a media briefing on Wednesday morning. "We must stand firm in pursuing the dynamic zero-Covid goal."
The city may start relaxing the lockdown in some low-risk areas starting from Thursday, but only a limited number of residents would be allowed outside and a small portion of commercial properties would be reopened,
according to a number of local officials
, speaking on condition of anonymity before any public announcements are made.
"We must be prepared to see new single-day highs [of Covid-19 infections] in the coming days after these rounds of mass testing," said Meng Tianying, a senior executive at Shanghai-based consultancy Domo Medical. "Some of the hardest-hit areas may need to undergo several more rounds of nucleic tests."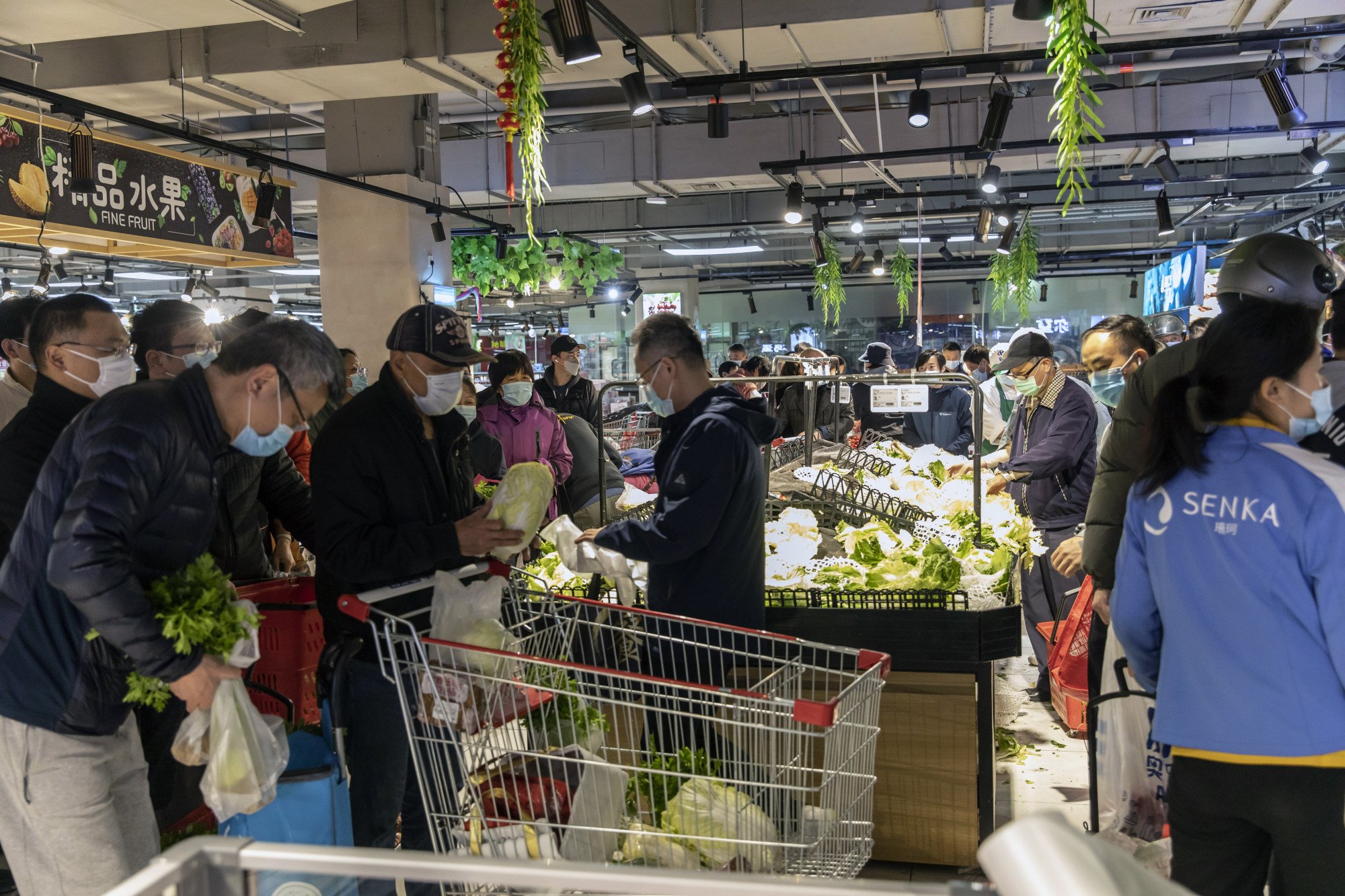 The mainland's financial and commercial capital went into a citywide lockdown from Friday with nearly all the 25 million residents confined to their homes.
Only a small number of manufacturing facilities have maintained operations since then, running under a "closed loop" system where staff had to live at work to cut off all physical contact with outsiders.
Walt Disney's Shanghai Disneyland resort has been shut since late March, while Tesla's Gigafactory3 in Pudong had halted several days of production after failing to secure enough car components to assemble its Model 3 and Model Y vehicles.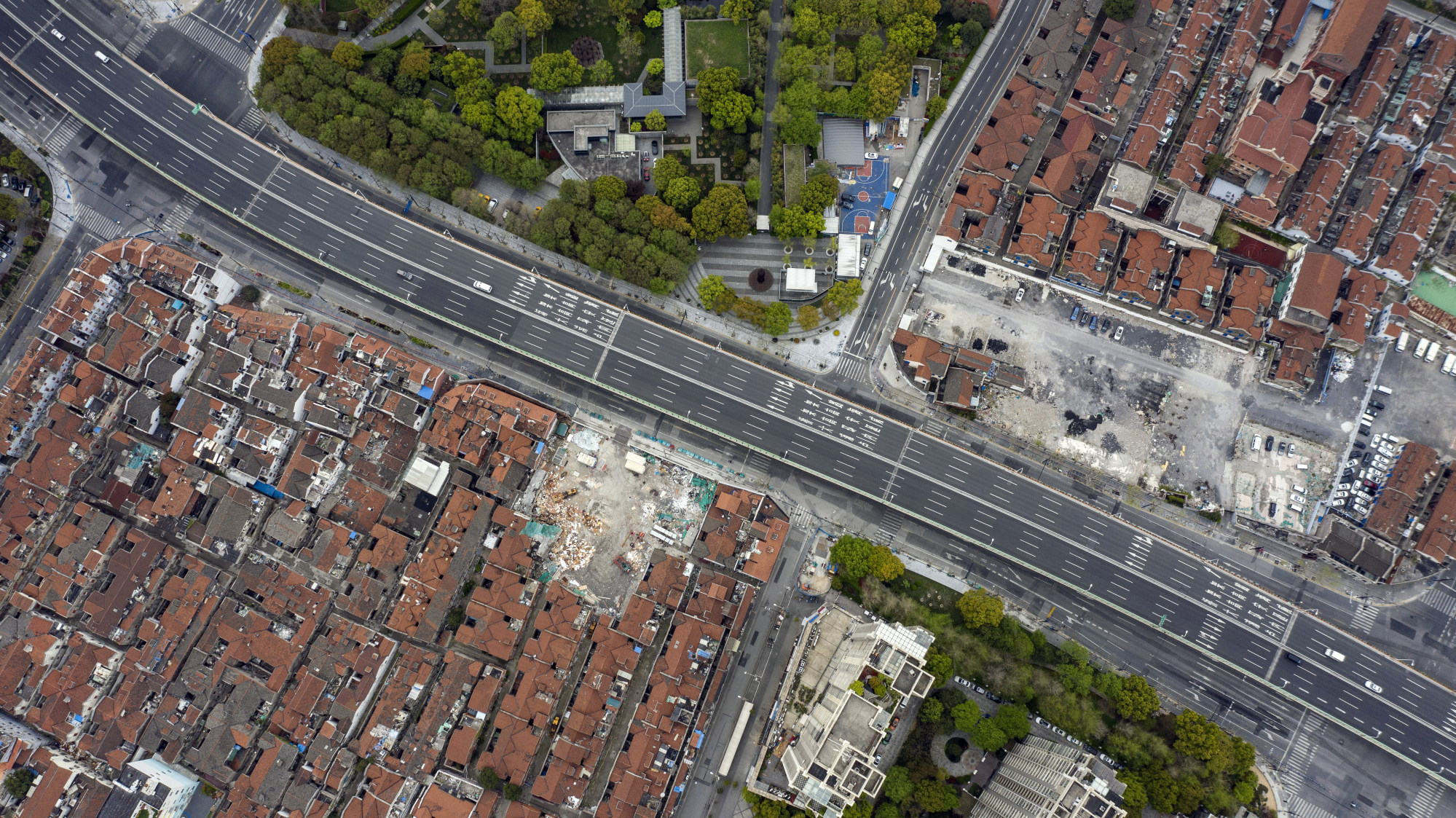 A prolonged lockdown could not only hurt the city's economy, but also affect the supply chain around the Yangtze River Delta – encompassing Shanghai, Jiangsu, Zhejiang and Anhui provinces – the most affluent region in China with a total population of 235 million people.
Hundreds of flights have been cancelled at Shanghai's Pudong and Hongqiao airports, as travellers could not get to the airfields, and even cargo services had been suspended.
The Yangshan deepwater and Waigaoqiao ports are still handling container cargo flowing in and out of mainland China under the closed loops, but a reduction in capacity could lead to a congestion at the terminals with hundreds of containers left unattended, according to Lu Ming, an agent at Shanghai Ocean Shipping Agency.
Trucking services in and out of the Shanghai Port, including Yangshan and Waigiaoqiao, were expected to drop by 30 per cent from March 28 when Shanghai started a two-phase lockdown, according to A/P Moeller Maersk, one of the world's largest container shipping companies.
The tidal wave of cases has strained Shanghai's containment strategy. The city has witnessed a series of chaotic scenes and complaints about its crisis management.
A video showing dozens of people scrambling for food at a quarantine site in Nanhui, Pudong New Area, on Monday went viral on social media. The Shanghai government said on Wednesday that the issue of foot shortage had been resolved and that operations at the quarantine site had returned to normal.
"There was a lack of preparation before implementing these virus prevention and control measures in Shanghai," Bettina Schoen, chair of the European Chamber of Commerce's Shanghai chapter, said on Wednesday. The disruption in supply chains caused by the lockdown had made a huge impact on European carmakers and car component companies' operations, she added.
Meanwhile, Mi Feng, a spokesman for the National Health Commission, told media in Beijing that 15 provincial-level regions had sent 38,000 medical staff to Shanghai to support its mass-testing exercise.