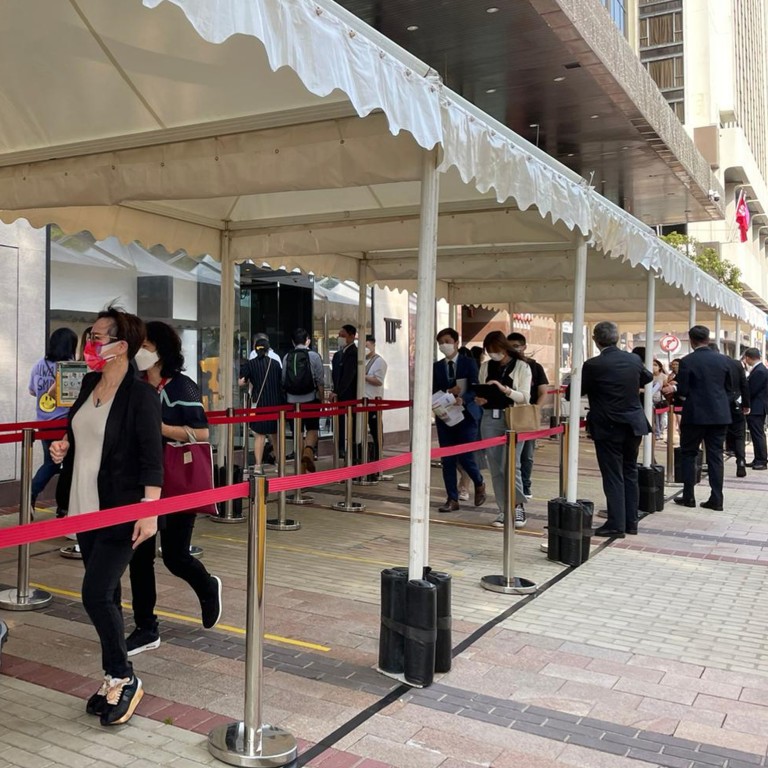 Grand Mayfair I in Yuen Long sells out as Hong Kong chief executive candidate John Lee spells out housing policy
All 388 flats on offer at The Grand Mayfair were sold out by early Friday evening
John Lee's housing policy includes setting up new task forces to oversee the supply of public housing and land to be managed by government ministers
Hong Kong chief executive candidate
John Lee Ka-chiu
's housing policy is likely to help more Hongkongers get on the property ladder, but he will have to come up with innovative solutions to solve the city's housing crisis, analysts said.
Hongkongers, however, do not need any encouragement to buy flats, continuing a streak of brisk sales for developers that began last weekend after Covid-19 social distancing measures were eased.
The Grand Mayfair I
near Yuen Long, developed by Sino Land, K Wah International and China Overseas Land and Investment, sold out all 388 flats on offer on Friday, a company spokeswoman said.
The lone chief executive candidate on Friday made known his policies to ease the housing shortage in the world's most unaffordable property market, where more than 220,000 residents live in the infamously labelled cage homes or subdivided flats, while families face an average wait of six years for public housing as of February, a 23-year high.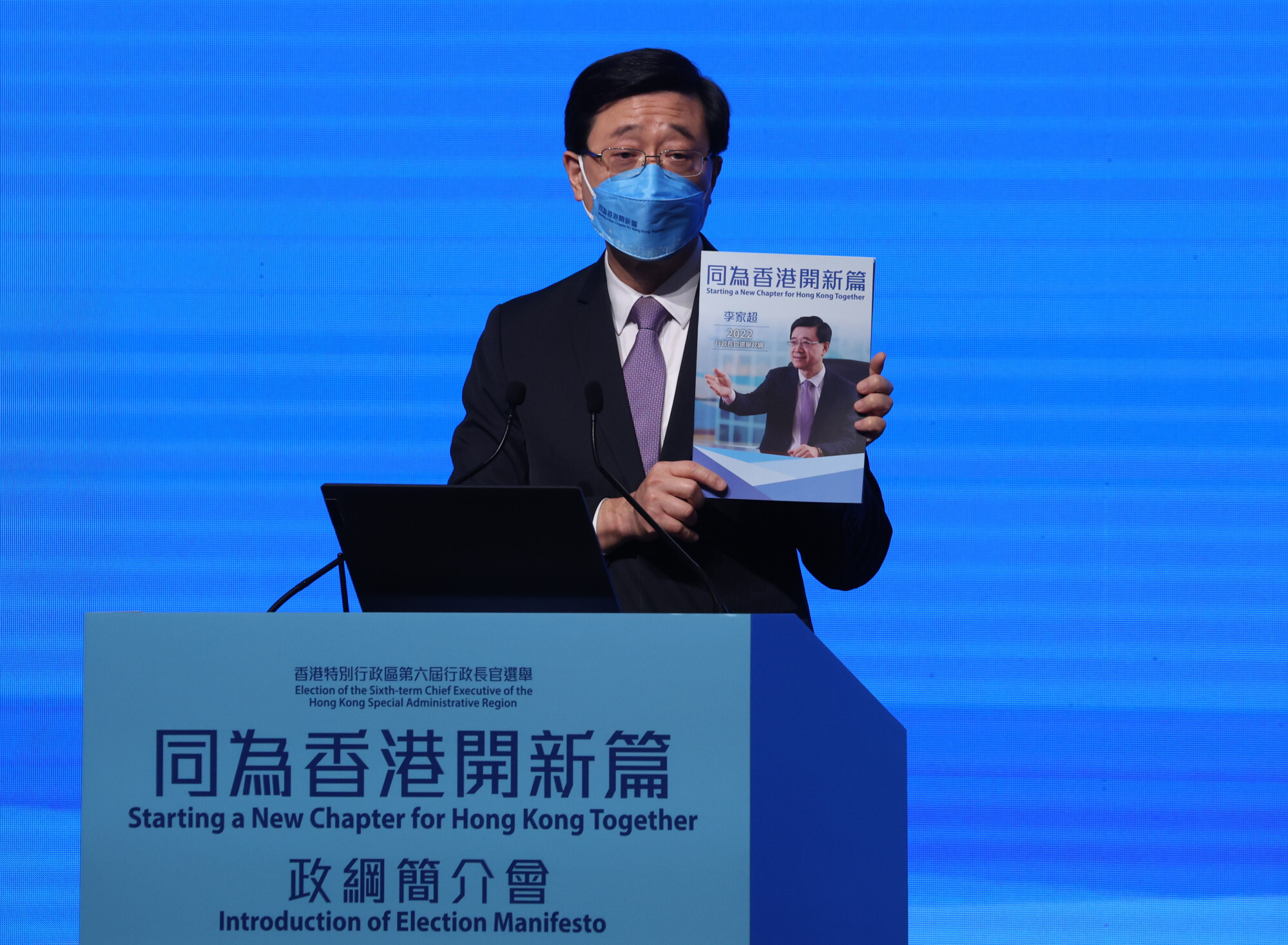 Lee's housing policy includes setting up new task forces to oversee the supply of public housing and land to be managed by government ministers. They will look at innovative ways to boost the efficiency of public housing supply, he said.
The other task force will focus on how to better coordinate procedures and departments in charge of land development. Lee also said he would streamline legal and administrative procedures while using market forces to expedite infrastructure.
"I want to improve governance ability, enhance government execution ability, unite all walks of life, jointly solve social problems, and at the same time have a solid foundation, so that we can move forward without worries," Lee said.
The policy laid out by Lee "should help" in addressing the housing crisis in Hong Kong, according to Victoria Allan, founder and managing director of property agency Habitat Property.
"But maybe it would be interesting if the government could encourage smaller developers who take on board sustainable issues and cater to youth and provide them with innovative affordable housing," she said.
Allan said as the government was bent on tackling the housing problem, Hong Kong developers were likely to take heed of Lee's call to "help meet those goals".
Lee's focus on increasing land and housing supply in the short to medium-term will help to resolve the city's housing shortage, according to Dorothy Chow, Asia executive director for valuation and advisory services at Colliers.
"We see huge potential in the 'brownfield' sites and agricultural lots in the New Territories to increase land supply in the medium-term," Chow said. "We hope the new steering committee on land and housing supply can explore better use of private sector forces to expedite housing supply on these lands through land exchange and private public participation schemes."
All 388 flats at The Grand Mayfair I were taken by early Friday evening, as buyers continue to snap up projects launched after a three-month lull due to the fifth wave of the Covid-19 outbreak.
Some 70 per cent of the buyers at The Grand Mayfair I were end users, while 30 per cent were investors, according to Louis Chan, Centaline Property Agency's vice-chairman and chief executive of its residential department in Asia-Pacific.
"One family spent about HK$24 million (US$3.1 million) to buy two flats – a three-bedroom unit and a two-bedroom unit," Chan said. "They have bought it for their own use."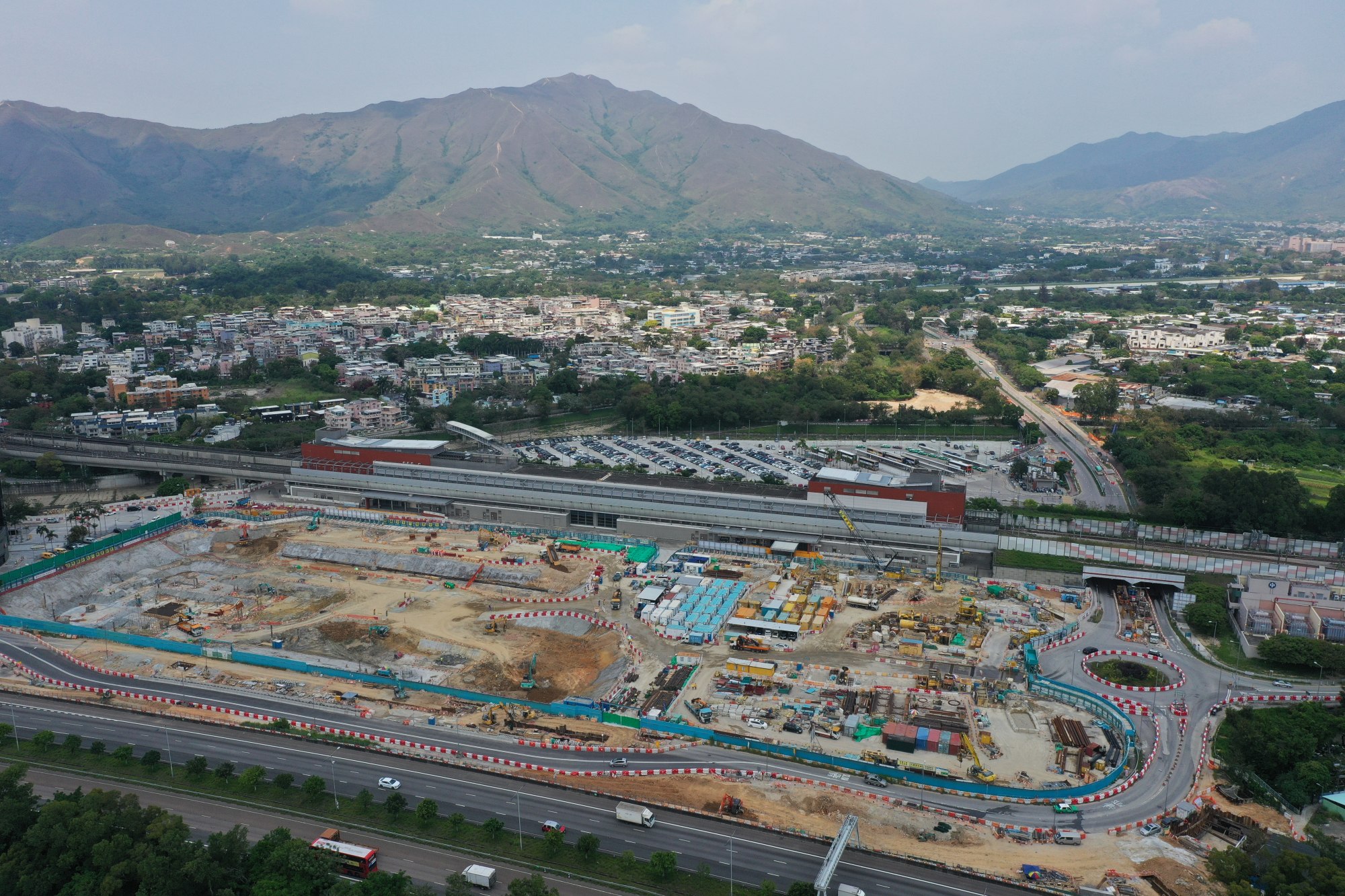 Wheelock Properties saw brisk sales at Monaco Marine, its latest residential project at Hong Kong's former Kai Tak airport. The developer followed up the inaugural launch sale on Saturday with a second batch of units on Thursday evening.
Meanwhile, the estimated number of residential mortgage loans (RMLs) in negative equity rose by about five times to 104 cases in March from 21 in December, according to the Hong Kong Monetary Authority.
Negative equity, one of the gauges of a property market's health, occurs when a home loan exceeds the market value of the property involved.
"These cases were related to bank staff housing loans or RMLs under mortgage insurance programme, which generally have a higher loan-to-value ratio," the HKMA's statement said on Friday. "The aggregate value of RMLs in negative equity increased to HK$610 million at end-March 2022 compared with HK$126 million at end-December 2021."