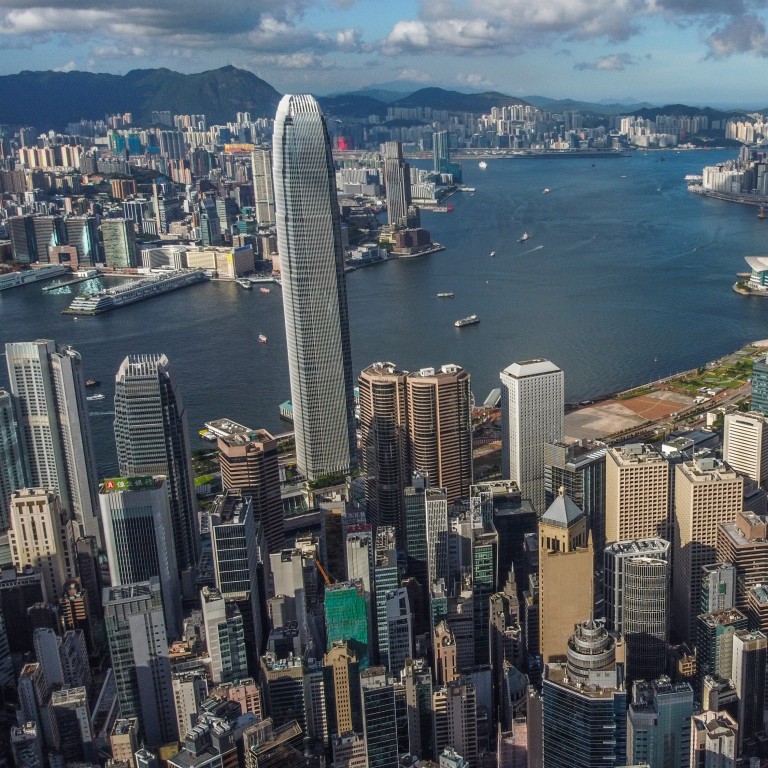 Once a shining light, foreign investors abandon Hong Kong office space as slowing economy weighs on sentiment
The office segment, once known for setting world records for office towers, recorded a mere US$200 million in total investment
Average central business district office yields stood at around 2.8 per cent in the first quarter, below retail and industrial property yields
Hong Kong's office segment did not receive a single cross-border investment in the first four months of the year, one of the worst performances on record as the local economy continues to recover from the effects of Covid-19 and social unrest, according to Real Capital Analytics (RCA).
The office segment, once known for setting world records for office towers, recorded a mere US$200 million in total investment over the period. This was a lower amount than the hotel, industrial and retail segments – the first time this has happened – according to New York-based RCA, which tracks deals worth at least US$10 million.
Hong Kong's slowing economy and less attractive yields in the office segment were likely the reasons for the lacklustre foreign demand for office space in the city, according to RCA, which started tracking deals in 2007.
"The slowing economy and outlook does appear to be related to the lack of [office space] appetite particularly given that growth has been sluggish since the demonstrations started in Hong Kong a few years ago," said Benjamin Chow, RCA head of real estate research, Asia.
The city's economy contracted by 4 per cent in the January to March period this year, as strict social distancing measures implemented to control an Omicron-fuelled wave of Covid-19 wave dampened consumer spending.
"Hong Kong office yields have always been some of the lowest in the world," said Chow. "[But] capital values are falling rather than growing and yields have not expanded by much … The fact that yields have not gone up indicates that sellers are unwilling to lower their asking prices," he said.
Average central business district office yields stood at around 2.8 per cent in the first quarter, whereas retail and industrial property yields stood at 3 and 3.4 per cent, respectively.
"The one silver lining for Hong Kong's office market is that price declines appear to have finally tapered off in early 2022 … [meanwhile] sales of hotel properties – even those slated for redevelopment – suggest that many remain upbeat about the city's longer-term prospects," he said.
Two hotels changed hands in deals worth more than HK$2.3 billion (US$293 million) in Hong Kong on Wednesday.
Shun Ho Construction (Holdings), the wholly-owned subsidiary of Hong Kong-listed Magnificent Hotel Investments, agreed to buy
Bay Bridge Lifestyle Retreat
, a 435-room waterfront hotel in the western New Territories overlooking Tsing Ma Bridge, for HK$1.42 billion.
Meanwhile
Weave Living
, a Hong Kong-based shared-living spaces operator, said that it had acquired the former Grand City Hotel in Sai Ying Pun from Magnificent Hotel for HK$900 million, in partnership with Angelo Gordon, a global privately-held investment firm.
"Investors will remain conservative toward office assets as rental recovery will likely remain modest. They will shift their focus to assets with repurposing potential, such as hotels and industrials, or assets which offer higher investment yields, such as elderly homes, cold storage and modern warehouses," said Oscar Chan, head of capital markets at JLL in Hong Kong.