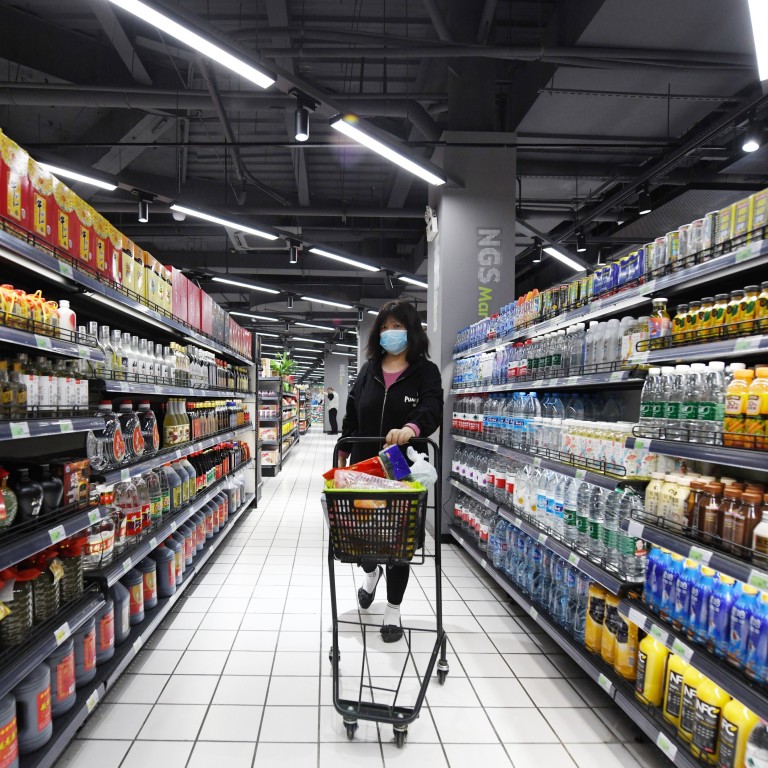 Shanghai lockdown: city counts down towards June 1 end of controls as daily Covid-19 cases dip below 1,000 for the first time since late March
Daily new infections fell below 1,000 for the first time since March 24, according to data released on Monday, dropping in the previous 24 hours to 938 cases
Symptomatic cases declined by 58.4 per cent to 69 while four patients died
Shanghai
's health authorities will relax the city's lockdown on June 1, in a "phased" plan to gradually return China's commercial hub to normality by late June, as daily infections of the Covid-19 disease continued to drop.
Daily new infections fell below 1,000 for the first time since March 24 according to data released on Monday, dropping by 31.5 per cent in the previous 24 hours to 938 cases. Symptomatic cases declined by 58.4 per cent to 69 while four patients died. The fatality rate stayed at 0.09 per cent, with the cumulative death toll at 575 out of 620,000 cases in the city of 25 million residents.
City authorities "will switch to a 'normal virus control' mode from June 1 to mid-June or late June," by which time "daily life and production will return fully to normality," Vice-Mayor Zong Ming said at a press conference on Monday, adding that officials will remain vigilant to prevent any rebound in new cases.
The declaration puts the end in sight for one of the largest mass population lockdowns ever undertaken in China, after stop works and standstill orders upended daily lives and
strained global supply chains
close to breaking point. Ripples from China's idled factories have been felt in the United States, Europe, Japan and Southeast Asia, as shortages of
Made-in-China
components
stopped production in factories
all over the world.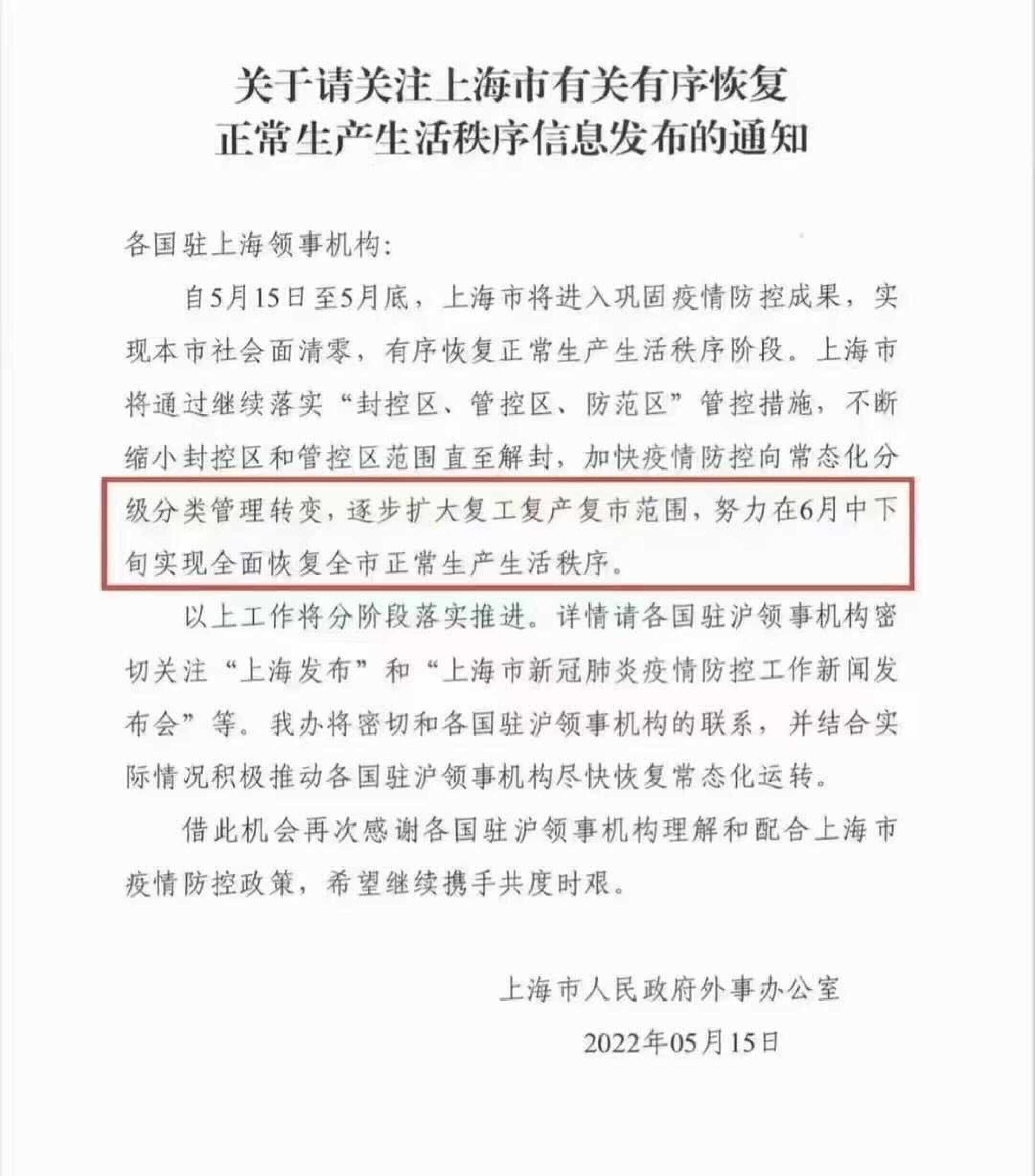 Already, some shopping centres, supermarkets, restaurants and barber shops around residential compounds that had been free of community infections for the past 14 days had been
allowed to reopen starting on Monday
. Residents in low-risk "precautionary zones" that had been case-free for 14 days are allowed to leave their compound this week, Zong said.
Still, the tentative reopening failed to cheer the stock market, which remained volatile amid rising interest rates and capital flight from emerging markets back to the United States.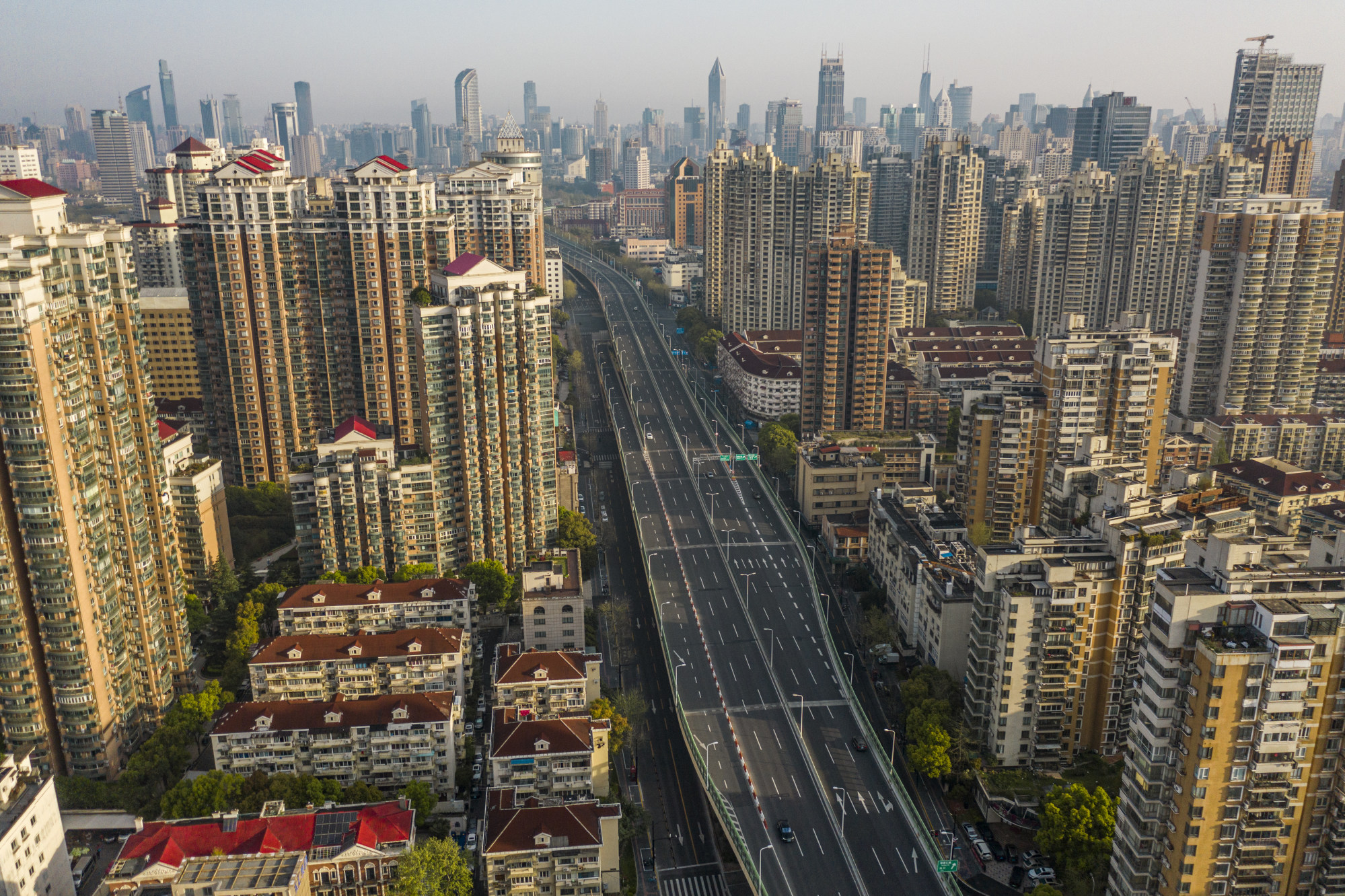 The CSI300, which tracks the 300 biggest stocks on the Shanghai and Shenzhen exchanges, fell for the fifth day in eight, retracing 0.9 per cent. Shanghai's Composite Index dipped 0.3 per cent while the Shenzhen Composite Index declined by 0.3 per cent.
Shanghai
's authorities "will still give priority to risk control because a resurgence of the outbreak could foil all the early attempts [to contain the outbreak]," said Meng Tianying, a senior executive at Shanghai-based consultancy Domo Medical. "People are expecting the city government to reopen public transport soon."
Dozens of businesses including shopping malls, supermarkets, restaurants and barber shops across the city have been told to get ready for reopening soon, but they will be allowed to receive only a limited number of customers initially, according to two local government officials.
From Monday, residential complexes in "precautionary zones" will let two people from each family venture out once a week for shopping before virus-prevention measures are eased further.
Public transport is expected to resume gradually from May 22, Zong said.
Employees cannot return to offices to work until public transport restarts and private cars are allowed back on the roads.
"The lockdown has almost exhausted people's patience and many of us are eagerly looking forward to buy long-coveted food and have a hair cut," said David Lin, a 50-year-old resident. "A gradual reopening [of shops and offices] is acceptable now that the pandemic has yet to be entirely contained."
Executive Vice-Mayor Wu Qing told a media briefing on Friday that Shanghai aimed to achieve the so-called societal zero-Covid goal – bringing new cases to zero in "precautionary zones" to zero while limiting infections among only people in quarantine areas – by May 20.
Zong said that only 1 million residents, 4 per cent of the city's population of 25 million, were now cordoned off in high-risk lockdown areas.
Local health authorities said that Chongming – the alluvial island east of Pudong – which has a population of 700,000, was the only district that has yet to achieve the societal zero-Covid goal.
Shanghai started a phased lockdown on March 28, sealing off Pudong – east of Huangpu River – amid a flare-up in Omicron cases. Authorities, however, reversed their plan to relax the lockdown in Pudong, and shut the whole city down on April 1.
Since mid-April, the city government decided to let some key manufacturers such as Tesla resume production under pressure from foreign diplomats, business groups and multinational firms that called for an easing of anti-coronavirus control measures.
But the companies on the so-called white list were required to operate in a "closed loop" system – workers essentially sleeping on site to avoid contacts with outsiders.
The manufacturing sites are operating at a fraction of their capacity because of a strained supply chain and lack of dormitories needed to accommodate assembly workers to comply with the closed-loop system.
Economic research consultancy Gavekal Dragonomics said in a report on Monday that there is a fundamental tension between maintaining the current Covid-19 prevention strategy and lifting growth.
"Industrial production will struggle as manufacturers run low on supplies and crimped supply chains mean they cannot easily restock," it added.
Elsewhere, Juneyao Airline announced on Sunday that it was resuming flights between Shanghai and Longyan in southeastern Fujian province from Monday, while Spring Airlines said it planned to restart flights from Shanghai to Kunming, capital of southwestern province of Yunnan, and Dalian in northeastern Liaoning province from Wednesday.