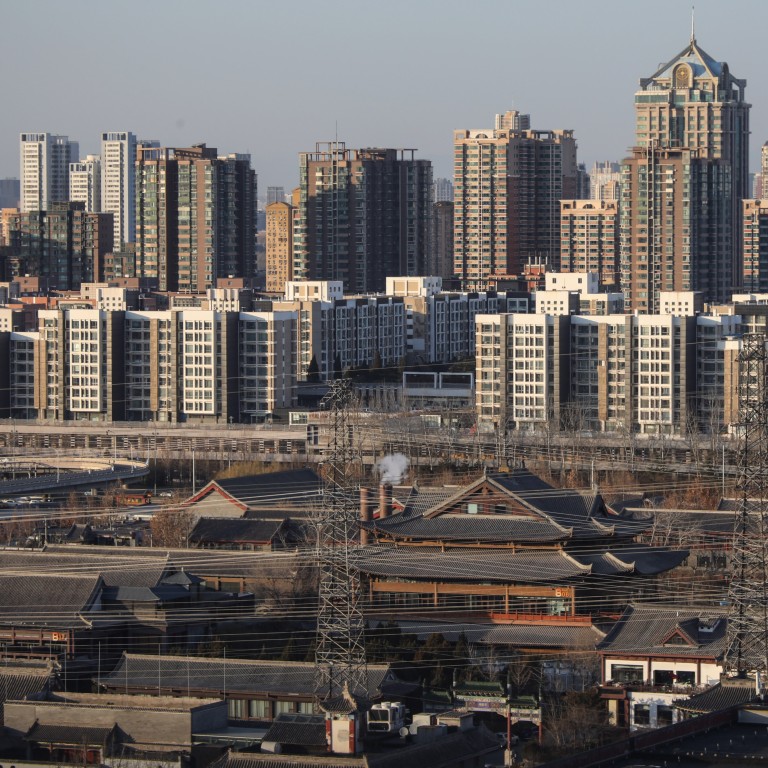 China's home sales, land purchases and housing prices set new lows as property sector remains in the doldrums
In the first four months, property sales sank 29.5 per cent to 3.78 trillion yuan from a year earlier, the National Bureau of Statistics said
The weak data came as cities try to loosen curbs amid stagnation in the property market and the wider economy
China's metrics for home sales, land purchases and housing prices continue to set new lows, with looser policy measures yet to yield a material boost for the struggling property market, historically one of the pillars of the world's second-biggest economy.
In the first four months, property sales sank 29.5 per cent to 3.78 trillion yuan (US$556.42 billion) from a year earlier, the National Bureau of Statistics said on Monday, compared with a 68.2 per cent gain in the same period last year and a 22.7 per cent decline for the first three months.
The latest setback was mainly due to a 32.2 per cent slide in the residential market, the bureau said, compared to a slide of 25.6 per cent for the first three months.
"The [April] data has widened the decline," said Zhang Huadong, chief researcher at Shanghai-headquartered EH Consulting, which focuses on real estate. "The year-on-year data is already quite ugly."
The decline in "willingness to invest and sales has begun to spread to lower-leveraged companies, and pessimistic expectations are now dominating the market," said Zhang. "Real estate investment is expected to continue to widen the decline in May."
One standout was a fall of 2.7 per cent in national real estate development investment to 3.92 trillion yuan over the four months, down from growth of 0.7 per cent in the first quarter.
"This data shows that current sentiment in the real estate market is very bad," said Yan Yuejin, research director at E-house China Research and Development Institute. "Real estate development investment data is rarely negative, so this data is very worthy of the attention of the industry and regulators."
The data came as cities try to loosen curbs amid stagnation in the property market and the wider economy. Between January and May 15, the number of real estate policies issued to ease a previous tightening in the sector hit a record, according to Centaline Property Agency.
The year-on-year growth rate in land acquisition area by developers nationwide was down 46.5 per cent to 17.66 million square metres. This is a "historic freezing point", indicating that expectations for land investment are poor, said Yan.
The national average price of property is running at about 9,502 yuan per square metre, down 10.8 per cent, said Yan, according to his calculations.
Real estate developers are looking at price reductions and promotions as a top priority, said Li Yujia, senior economist at the Guangdong Urban and Rural Planning and Design Institute, a policy advisory body. Li added that some new home prices are at levels below houses in the secondary market in the surrounding area.
"If everyone is pessimistic about their future income and work situations, then the motivation to buy a house will be very low," said Li.