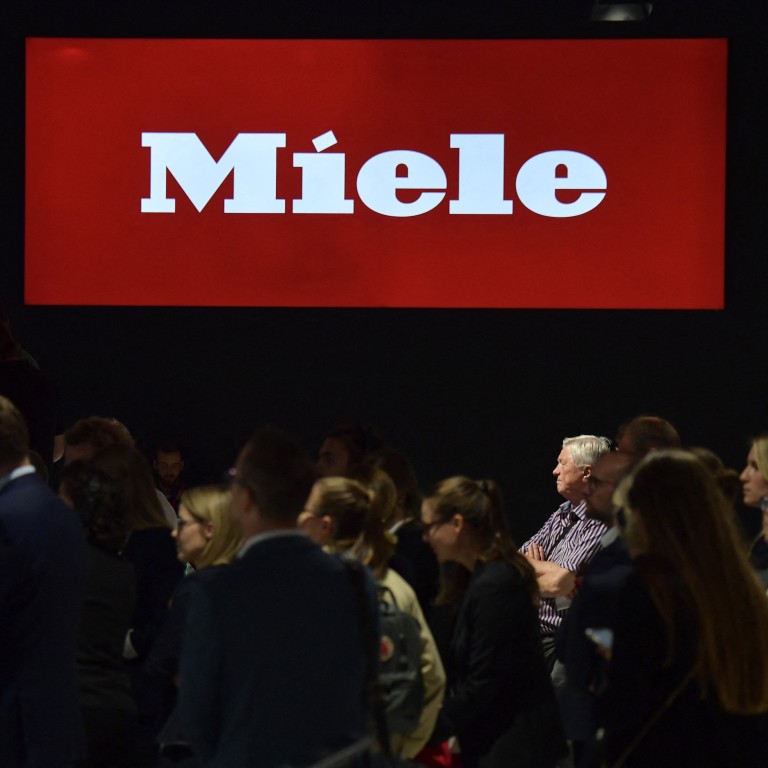 German home appliance firm Miele adds low carbon 'green steel' to sustainability sales pitch
The carbon dioxide generated by the green steel process is around two-thirds lower than that of steel produced by conventional blast furnaces
Miele also aims to raise its annual usage of recycled plastic to 7,500 tonnes by 2025 from 194 tonnes currently, mainly for use in vacuum cleaners
High end German home appliance maker Miele has turned to low carbon "green steel" to decarbonise its supply chain, as it seeks to bolster the sustainability credentials of its products known for their durability.
Last November, the 123 year-old company launched a pilot project to source around 24 tonnes of low carbon steel a month from German steel maker Salzgitter for use in its cookers and ovens measuring 60cm in size.
"This is a pilot project," said Kenny Lam, managing director of Miele Hong Kong and Macau. "There are still uncertainties [in the pace of adoption] as the worldwide availability of green steel is quite limited and the costs are higher."
The carbon dioxide generated by the process is around two-thirds lower than that of steel produced by conventional blast furnaces, a fact verified by Munich-based safety and quality certification provider TUV Sud, according to Miele.
The reduction comes because green steel is produced in an electric arc furnace powered by low carbon energy sources, as well as from recycling by using scrap steel.
In the longer term, Salzgitter aims to use green hydrogen produced from renewable energy in its green steel production process, to further reduce the carbon footprint to less than 5 per cent of conventional steel.
Miele also aims to raise its annual use of recycled plastic to 7,500 tonnes by 2025 from 194 tonnes currently, mainly for use in making vacuum cleaners.
Most of the firm's kitchen, laundry appliance and vacuum cleaner production facilities are in Germany, while the remainder are in Austria, eastern Europe and Dongguan, southern China.
Miele, based in the northwest German city of Gütersloh, last year began to fully offset the carbon dioxide generated from its own fossil fuel combustion and that of its energy suppliers. It also said it would aim to slash such emissions by half by 2030 from 2019 levels.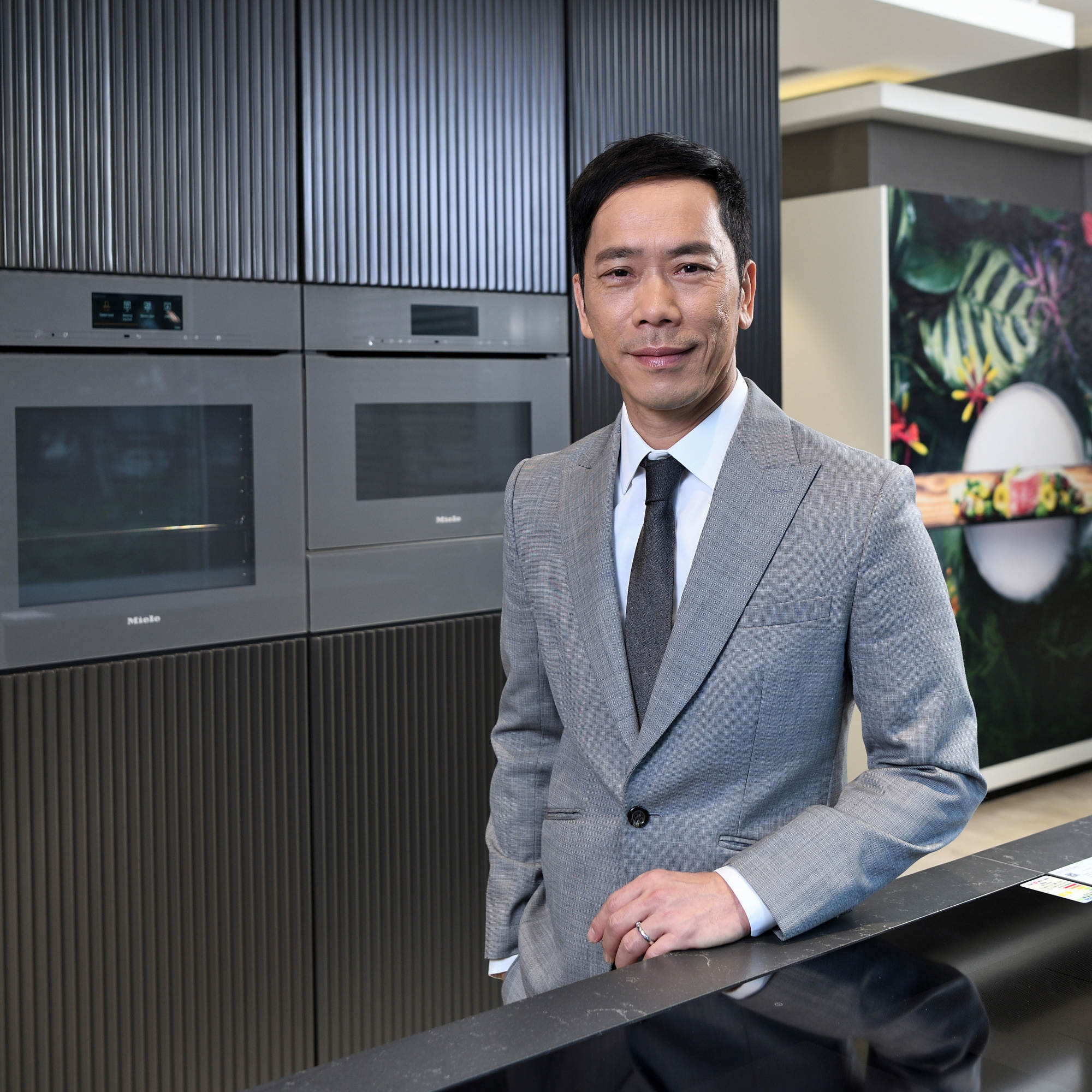 To offset emissions, the company has funded reforestation projects in the US state of Mississippi, and in Uganda and Nicaragua, as well as solar energy plants in India and biogas plants in Nepal.
In the same time frame, it aims to cut by 15 per cent so-called "scope 3" carbon emissions generated by customer usage of its appliances, logistics services and materials consumed in its supply chain.
Scope 3 emissions make up around 80 per cent of the company's overall carbon footprint across its supply chain.
Being privately-owned, Miele has the flexibility to balance returns and sustainability without pressure from shareholders to meet short term profit objectives, Lam said.
Miele bases its calculation of scope 3 emissions on a 20 year product lifetime, which Lam said is around three times the industry norm and the key to reducing life cycle emissions.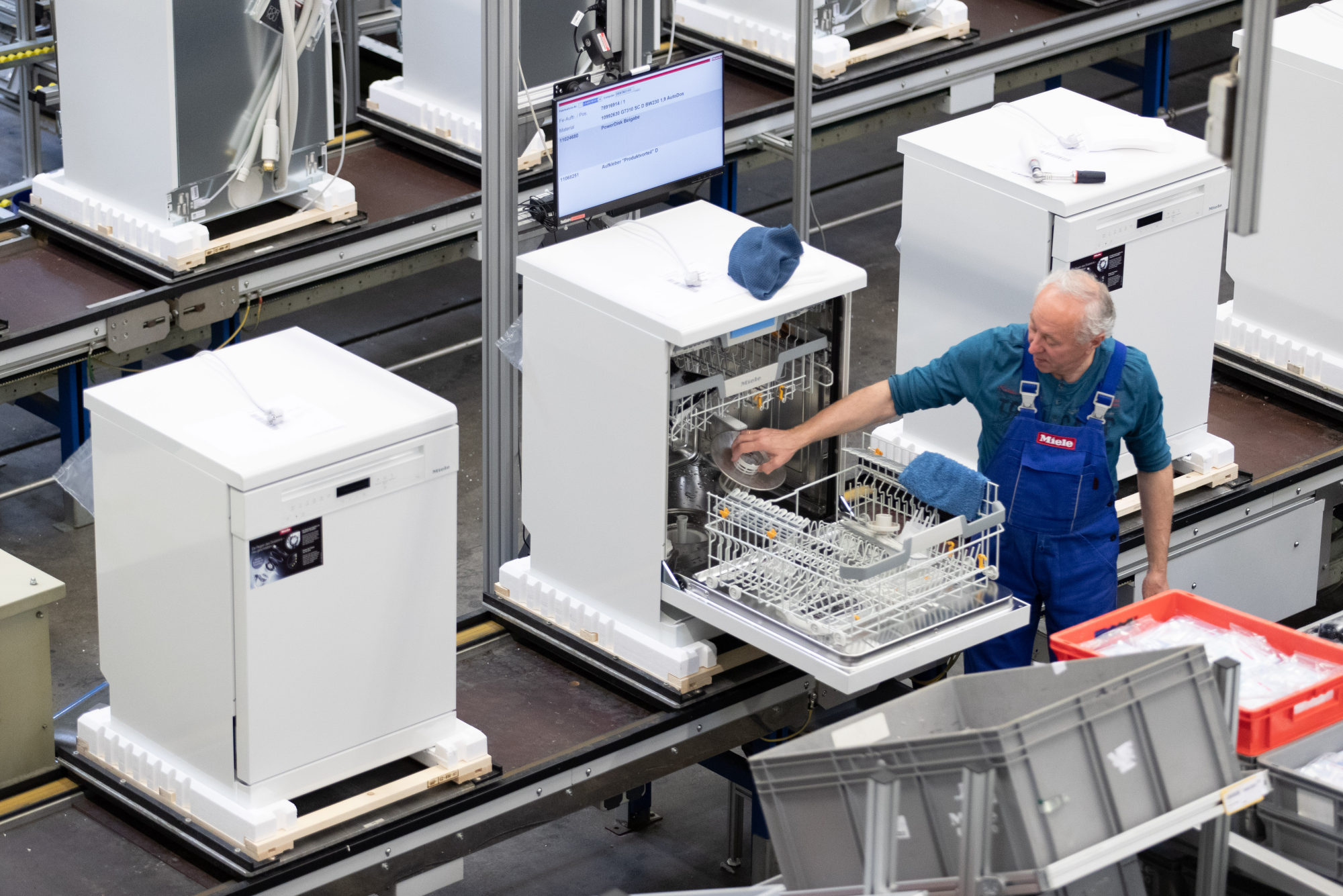 "Long-lasting products are in our DNA," Lam said. "From design, materials and components, all our products are tested in-house to last at least 20 years. Customers are honest. If we fail to meet their quality expectations, they will punish us."
In 2021, Miele's sales grew 7.5 per cent year on year to a record €4.8 billion (US$5 billion), thanks to stay-at-home-related purchases.
Despite semiconductor shortages, pandemic-related logistics challenges, and a shift in consumer spending back to services from hard products after social distancing measures were eased in many nations, Miele is targeting revenues to surpass €5 billion this year and has set a goal of €8 billion by 2030.
"While overall industry demand has fallen back, sales in our segment are still growing," Lam said, adding that Europe accounts for around 70 per cent of Miele's revenue, while Asia-Pacific contributes 15 per cent.