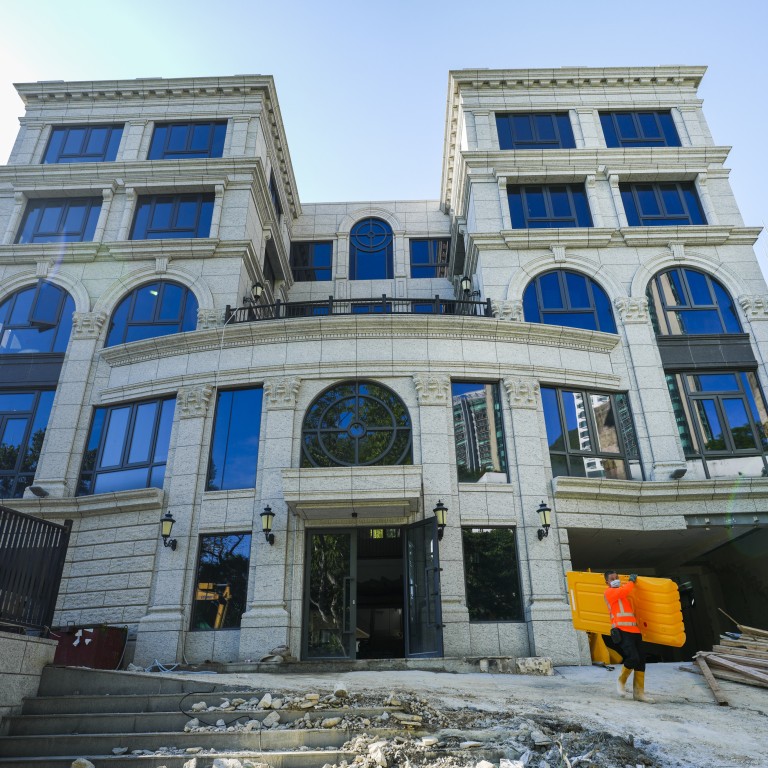 Hong Kong luxury homes set for a rebound as developers pin hopes on border reopening, buying power from mainland investors
Transaction volume of luxury homes could rebound by 30 to 40 per cent in the second half of 2022 on resumption of normal business
City has approved 13 projects for presale this year through late March, with luxury projects accounting for eight of them
The market for
luxury homes
in Hong Kong is expected to brighten as developers and property investors look past the slump in the opening months this year. Subsiding Covid-19 impact and hopes for the reopening of borders are behind the new-found optimism.
Transaction volume of luxury homes could jump by 30 to 40 per cent in the second half from the first half, said John Fong, chief district sales director at Midland Realty. First-quarter sales of homes priced above HK$50 million (US$6.37 million) fell by a sequential 36.3 per cent, the worst since late 2020 because of the fifth wave of pandemic, stock market losses and fears over higher borrowing costs.
The Federal Reserve has raised its key interest rate twice this year, followed in lockstep by Hong Kong's monetary authority under its linked exchange rate system. Still, local banks have refrained by lifting their lending rates amid a shrinking economy.
"The market has digested the interest-rate hike factor," said Helen Fung, deputy director of sales at Chinachem Group. "The recent boom in the property market reflects confidence in entering the market."
Developers had 13 new property projects approved citywide for presale by the government but not yet launched as of late March, offering a total of 2,582 units, according to Hong Kong Economic Times. Luxury residential projects accounted for eight of them.
Kowloon Development last week sold the last flat at Cadogan in Kennedy Town for HK$104 million, a duplex measuring 2,167 square feet. At HK$48,000 per sq ft, the unit is the most expensive in the development, reflecting underlying appetite among local buyers.
Luxury residential properties sold by tender will play a pivotal role in the primary market's recovery in the coming quarters, according to Fonnie Chan, senior sales manager at Kowloon Development, as some developers have seized the opportunity to position for the market rebound.
Chinachem Group launched four duplex units at Bisney Crest in Pok Fu Lam earlier this month for sale by tender. It collected about HK$230 million from the sale of the last two luxury units at Villa Cove in Clear Water Bay last month.
First Group Holdings offered a house measuring 18,274 sq ft at 72 Repulse Bay Road for sale in mid-May, according to Fong at Midland Realty. The property has attracted more than 20 inquiries, a high reception for properties of that size, he added.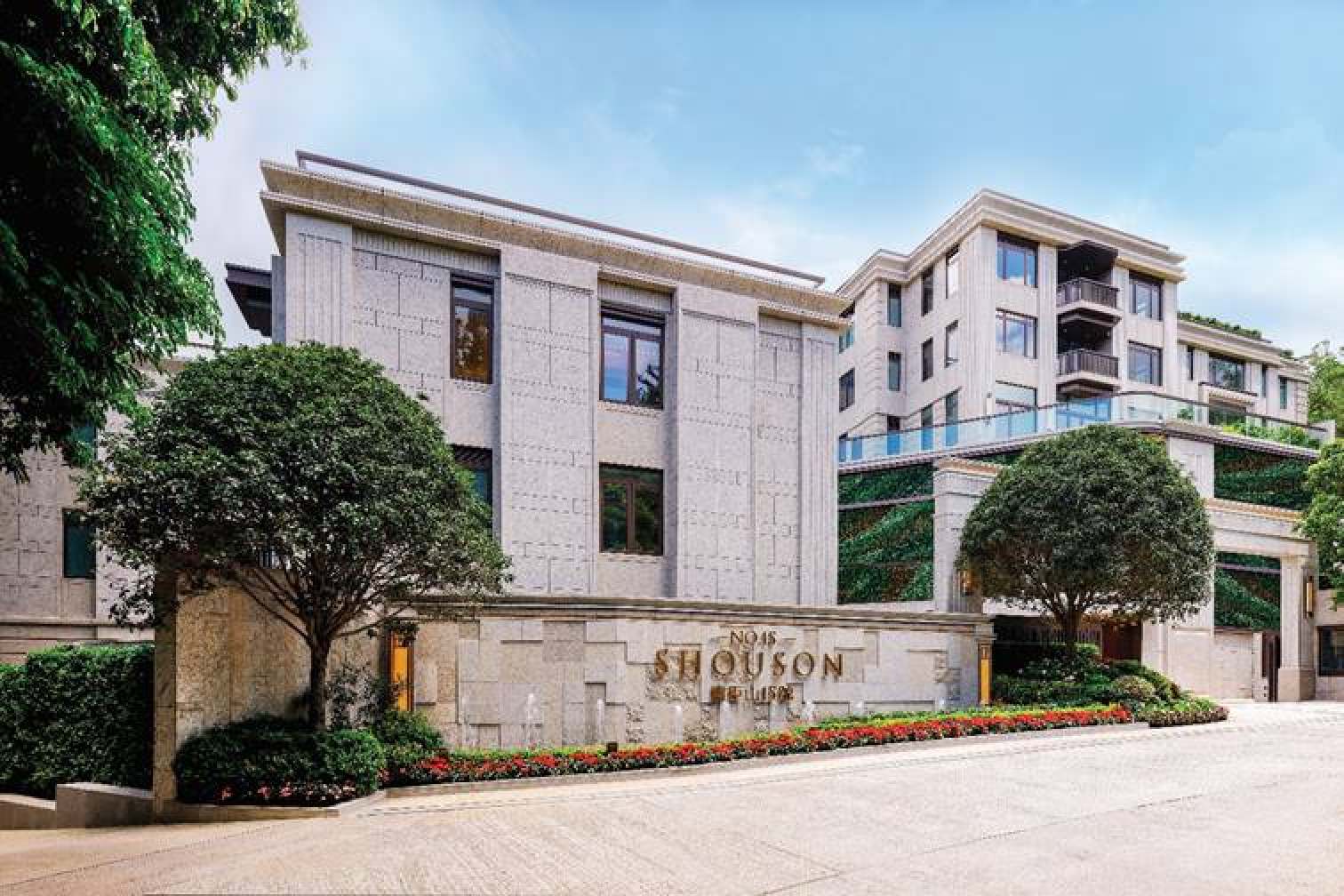 Emperor International Holdings, C C Land Holdings, Mingfa Group (International) and Couture Homes, who have jointly developed the No. 15 Shouson ultra-luxury development in the Southern district, could launch it shortly by tender, according to a statement.
"As the pandemic [eases] and Hong Kong's economy gradually returns to normal, the group expects that the high-end residential market shall follow," said Alex Yeung, vice-chairman of Emperor International.
That optimism has produced a record deal this month in Tai Po, where a castle-style mansion on 1 Ninth Street in Hong Lok Yuen villa estate changed hands for about HK$300 million. The property is the largest in the area.
The Hong Kong government has taken steps this quarter to peel away some of its tough social distancing curbs after managing to put a lid on the fifth wave of Covid-19 infections, including easing dine-in rules and quarantine measures for inbound arrivals.
"Recently, transactions of big-ticket luxury homes have increased," said Chan at Kowloon Development. "With the pandemic easing, the market anticipates that the Hong Kong government will soon reopen the borders with the mainland, thereby attracting the purchasing power" from Chinese investors, she added.