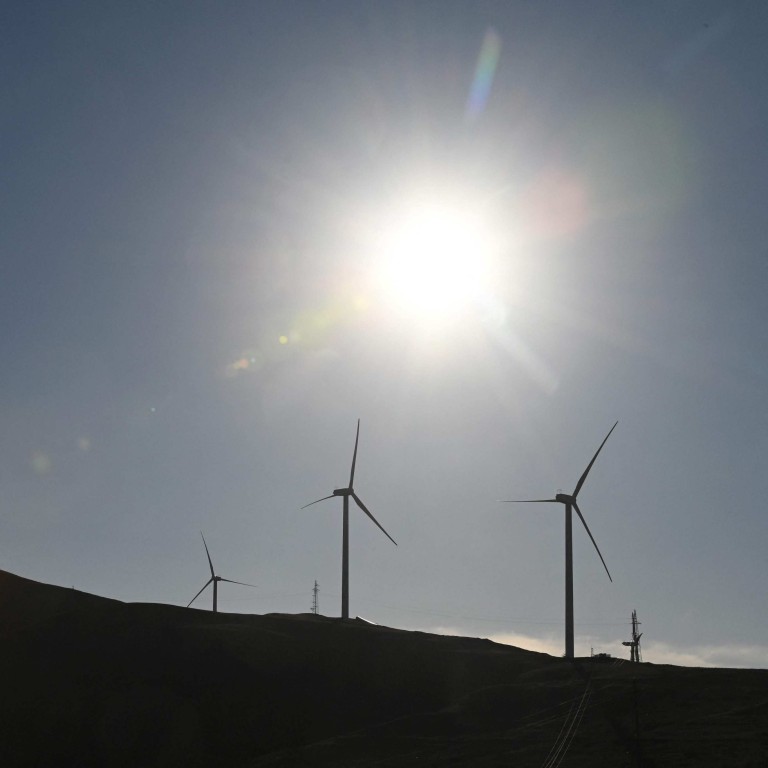 Nomura leads US$6 million investment in Hong Kong climate tech start-up Allinfra
Allinfra plans to use the funds to scale up its sustainability data management software products and bolster its sales force
Nomura will help Allinfra to leverage its technology to develop and distribute digital asset products in the climate finance market
Hong Kong climate tech start-up Allinfra, which provides blockchain-based solutions to help companies achieve their sustainability goals, has raised US$6 million in its latest fundraising round led by Japanese financial giant Nomura.
Allinfra said it will use the proceeds from the Series A financing to scale up development of its sustainability data management software products and bolster its sales force.
"It is validating to have leaders in the financial markets recognise the value of our technology and its ability to revolutionise climate-aligned products," said Allinfra co-founder and CEO Dave Sandor.
Technology such as blockchain and digital tokens helps to enhance the security and credibility of greenhouse gas emissions data, besides easing trading and increasing liquidity of sustainability-linked financial products.
World leaders are aiming to cut global net carbon-dioxide emissions to zero by mid-century. Historical excessive emissions of carbon dioxide and methane released from fossil-fuel extraction and combustion, as well as agriculture and industrial activities, have led to global warming and more frequent deadly extreme weather events.
"Green finance is a critical tool to achieve sustainability goals on the timeline needed," Allinfra said in a statement on Wednesday. "Yet, historically, the market has faced challenges around the collection of reliable, auditable data and the inability to permanently link data to non-digitised environmental financial products."
The company uses blockchain to ensure clients' energy usage and emissions data are immutable and auditable. It also helps customers "tokenise" their assets – such as carbon credits earned from emission-mitigation projects – so that they can be sold more easily to investors in smaller units.
"Nomura is looking forward to working closely with Allinfra and leveraging their technology to develop and distribute digital asset products in the climate finance market," said Olivier Dang, chief operating officer of Nomura Wholesale Digital Office.
To manage climate risks and profit from decarbonisation projects, global banks, asset managers and insurers have stepped up issuances and investment of green finance products, such as sustainable loans and bonds, as well as carbon-emission permits and futures.
Cumulative green bonds issued by mainland Chinese entities reached US$327 billion by the end of last year, the second-largest in the world after the US, according to London-based non-profit organisation Climate Bonds Initiative (CBI). The total included US$109 billion issued last year alone.
To enhance confidence that proceeds from such bonds go towards the specified projects to bring about the environmental benefits claimed by the issuers, the environmental data needs to be reported, verified and audited. Credibility of such data is key to the success of repeat issuances.
A 2019 CBI green bond survey of European investors, who collectively managed €13.7 trillion (US$14.6 trillion) of assets, found that 55 per cent of respondents would "definitely" sell a holding if post-issuance reporting was poor.
In the carbon-credits market, quality is key, said Jeff Huang, co-founder of Hong Kong-based AEX Holdings, which connects offshore buyers with developers of China-originated projects.
"Buyers always insist on high integrity carbon credits [aligned] with international standards," he said. "A distributed ledger technology (DLT)-based ecosystem in Hong Kong could provide buyers with added ability to authenticate and trace any data from China [against] the carbon credits being offered."