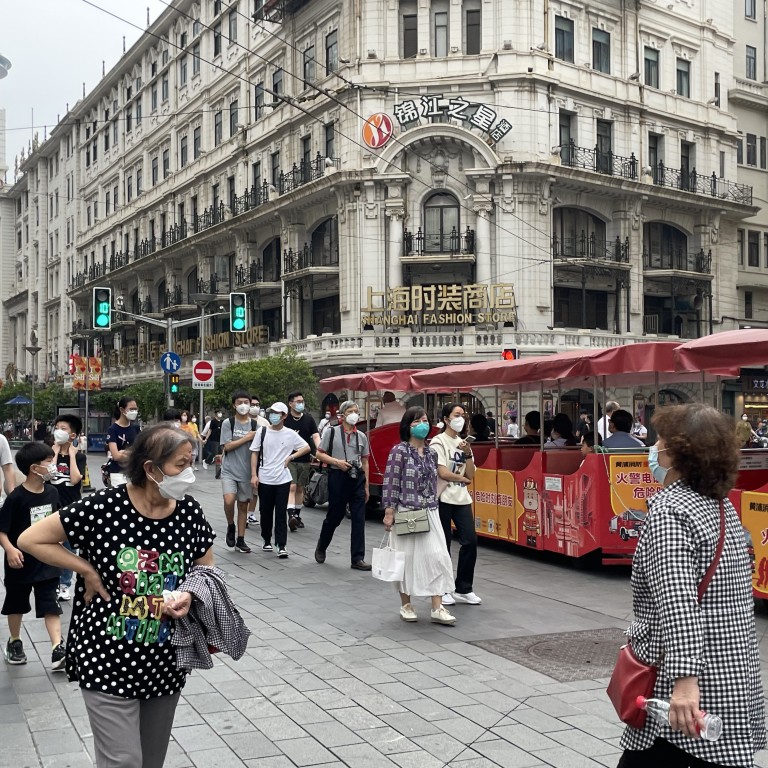 Shanghai reopening: commuters, shoppers and revellers return as China's commercial hub cautiously restores life and work after lockdown
New infections fell for the 11th day to 15, while five cases showed symptoms, and no death was reported for the fifth day
SCMP's Shanghai reporters will provide on-the-ground coverage of the formal end of lockdown around China's commercial hub, as Covid-19 comes under control
New infections fell for the 11th straight day, dropping 52 per cent to 15 in the past 24 hours, according to data released on Wednesday. Cases that showed symptoms slumped by 44 per cent to five, and the death toll remained zero for the fifth day.
More than 22.5 million residents, or 90 per cent of Shanghai's population, who live in low-risk areas that had been declared infection-free for the past 14 days will be allowed to leave their compounds, and access public transport.
Public transport gradually resumed, with most bus routes and the local subway network back in service. Shanghai's authorities
combined personal identification
and Covid-19 test data to the city's transit passes two weeks ago to enable uninfected passengers to board more quickly.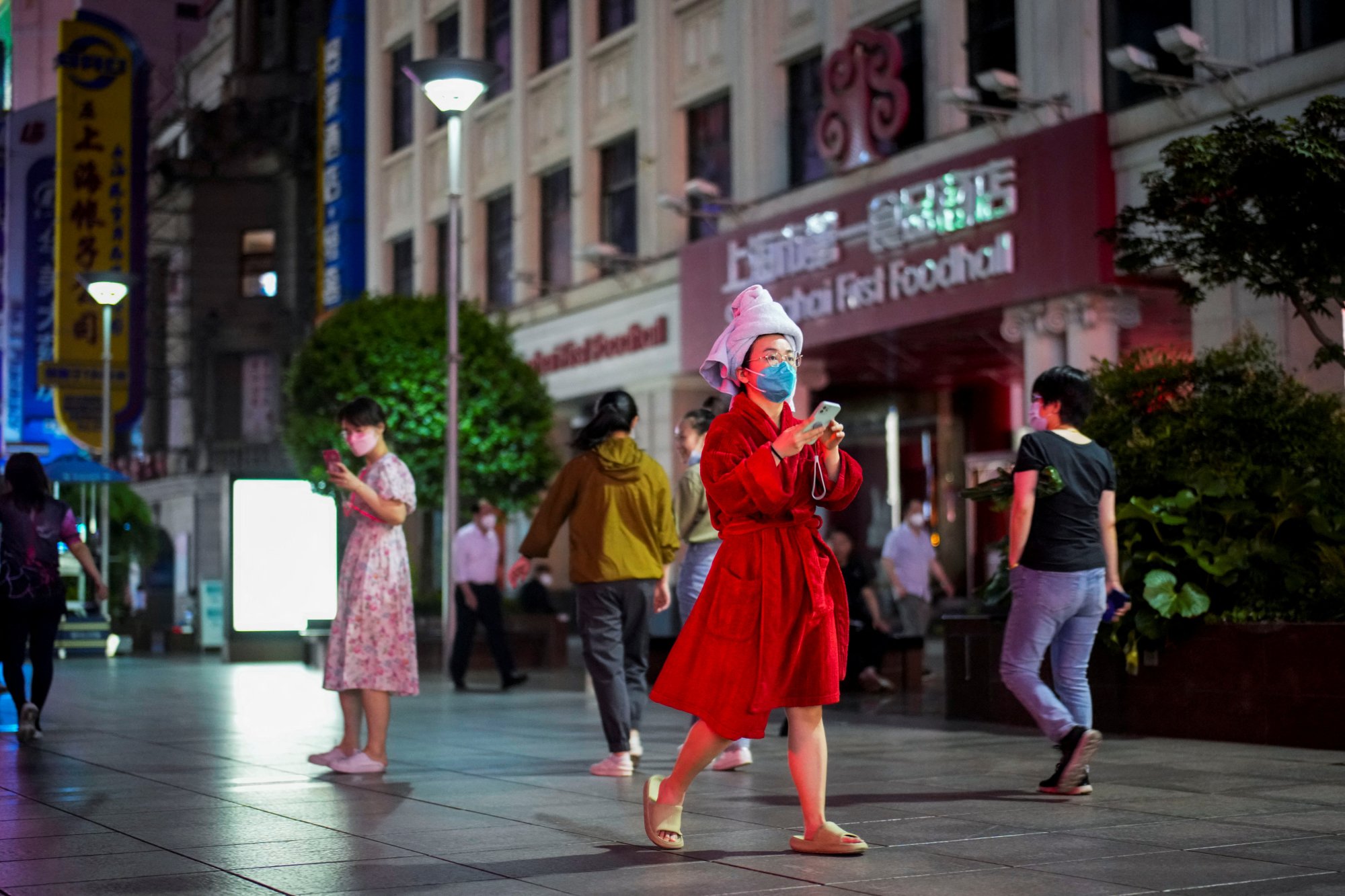 Celebrations began at the stroke of midnight as soon as Tuesday turned into Wednesday, as thousands of residents across hundreds of compounds gathered outside their homes for the first time in weeks. Some held beers in their hands and hugged as they caught up with neighbours and friends.
Some broke into spontaneous jigs and dances in celebration. The socialist anthem The Internationale was heard in a compound in Jing'an district, videoed and circulated on social media.
Residents headed out to The Bund, the landmark embankment on the western bank of the Huangpu River that cuts Shanghai into halves. Others were seen wandering out to the pedestrian street at Nanjing Road East, near the location of the famous Peace Hotel.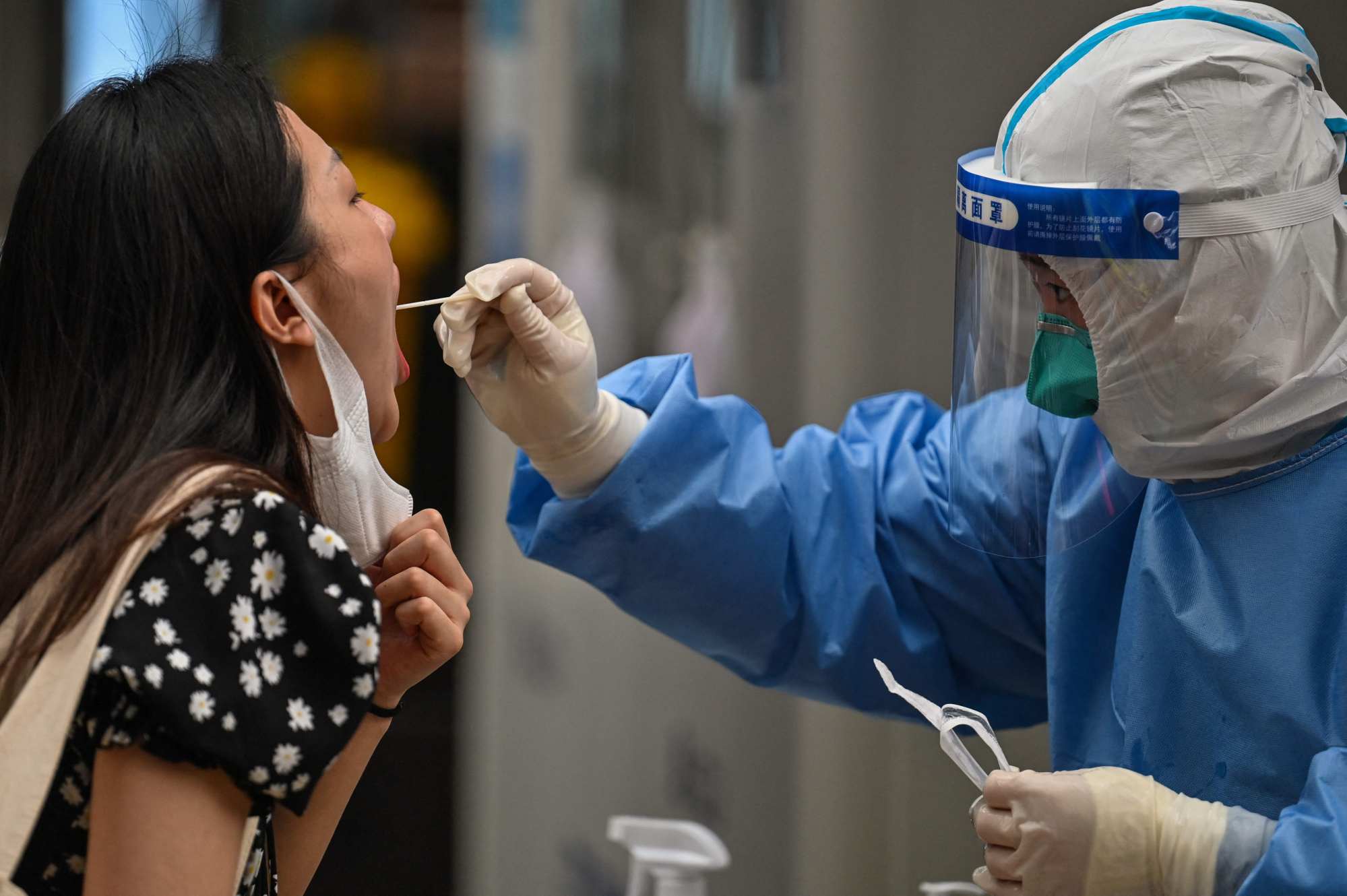 Noise, dust, traffic and commuters returned to the streets in Pudong district on Wednesday morning as employees left their homes – many venturing out for the first time in nine weeks – to head for their offices.
"The sirens and the noise from vehicles are back to pre-lockdown levels, but this is the Shanghai we know, good or bad," said Ma Zhenxin, a retiree jogging along Dongfang Road in the Pudong district at 7am.
Still, the end of the lockdown failed to spur Shanghai's stock market, which had kept trading throughout the clampdown. The key Composite Index fell 0.1 per cent at the close, clawing back some of the day's losses after falling by as much as 0.8 per cent.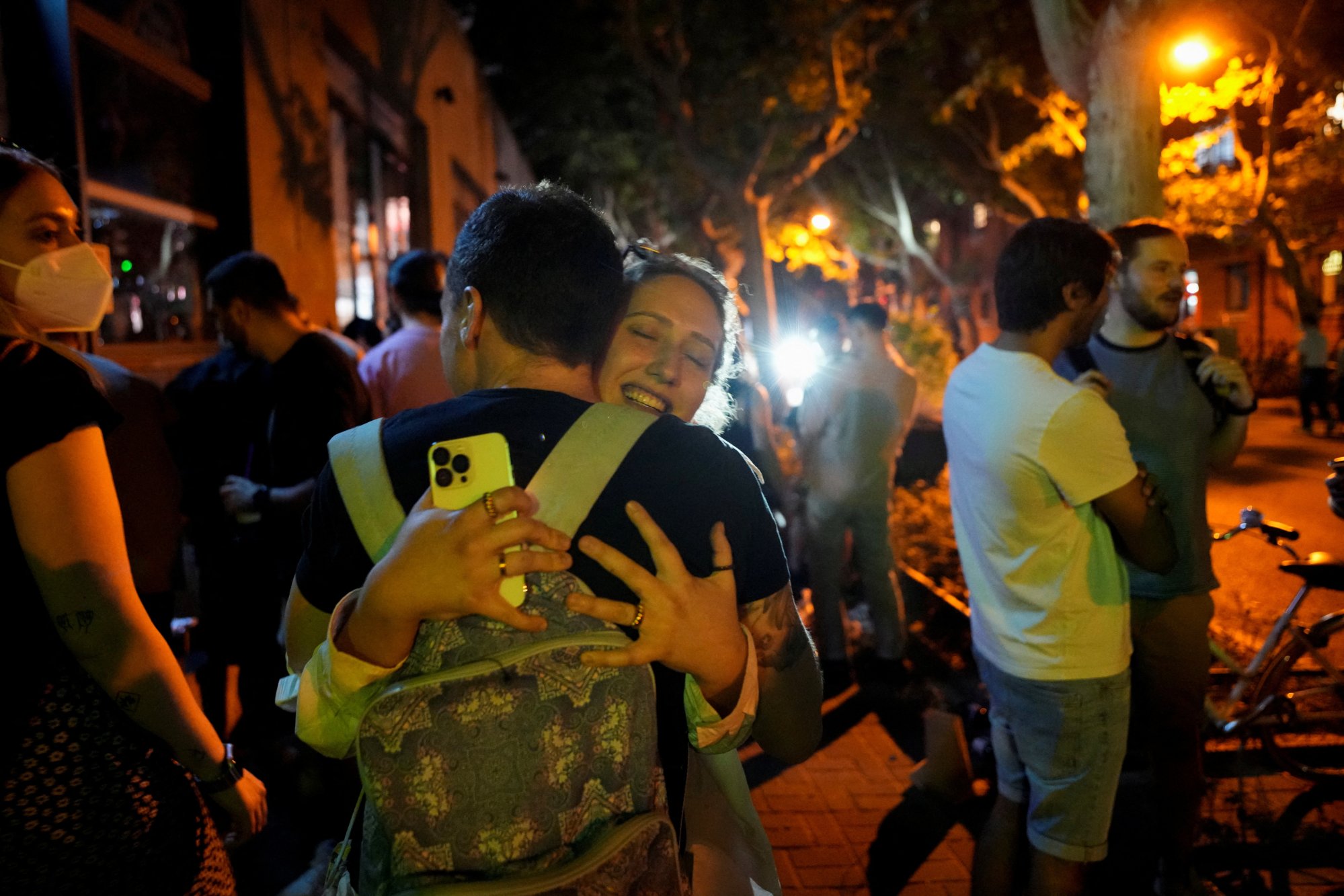 Traders had been working from home, while exchange technicians, compliance officers and IT personnel
had slept on site
for the past two months to ensure the smooth running of the world's second-largest capital market.
Shanghai's stock market fell 0.9 per cent since March 28, when a rolling, phased lockdown was first enacted in Pudong. The benchmark Component Index in Shenzhen performed worse, plunging by 4.3 per cent in the same period amid concerns about knock-on effects to technology supply chains from Shanghai's lockdown, while Hong Kong's Hang Seng Index dipped 0.5 per cent.
The judicial courts, public security authorities, market regulators, hospitals and state-owned news organisations have ordered nearly all their staff to return to offices, abiding by the formal end of lockdowns today. Elsewhere in the private sector, many employers are still giving their staff the option to work from home.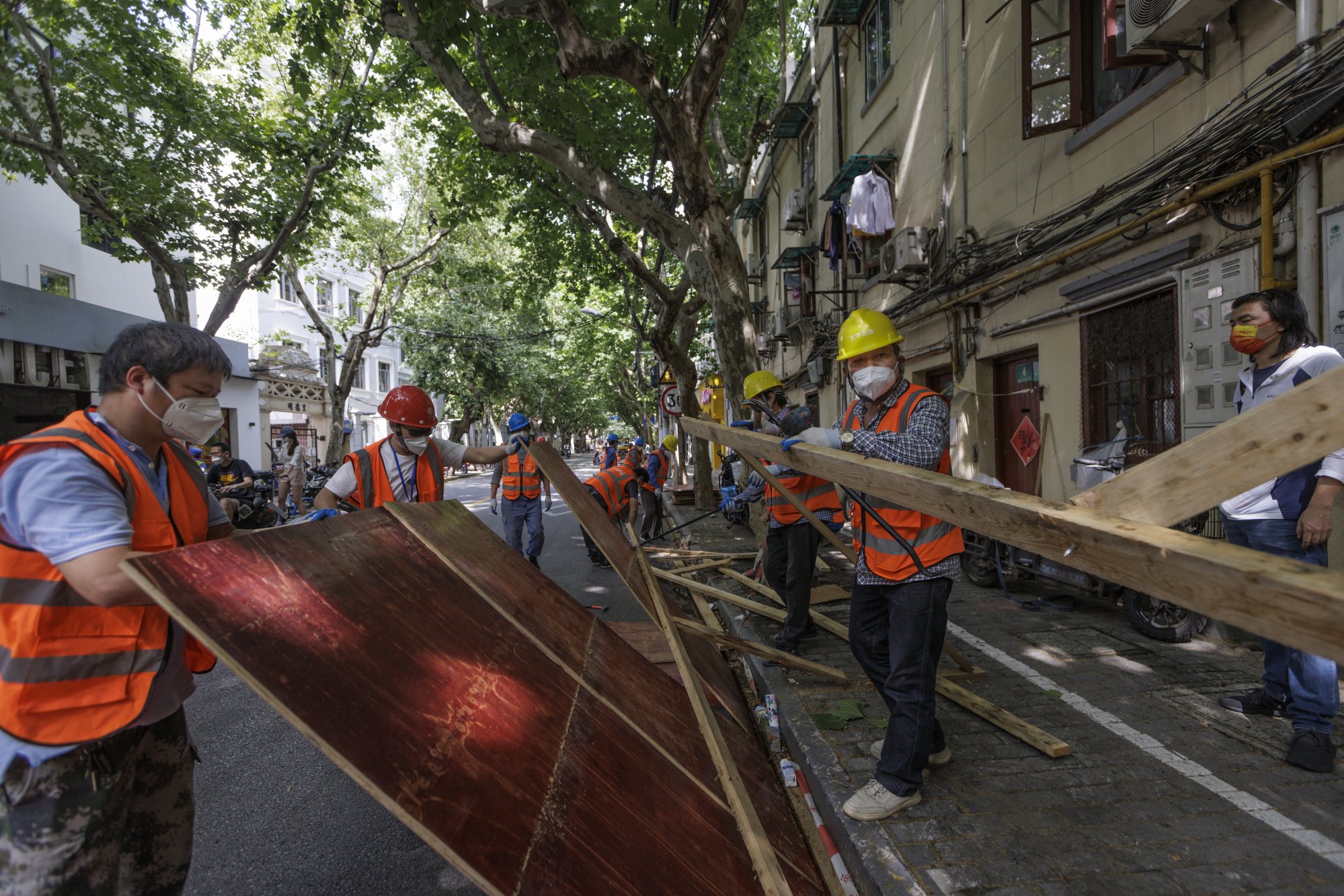 At a kiosk in Pudong, residents queued up to await the collection of their throat swaps, among numerous tests ordered by community authorities to ensure that Omicron is well and truly kept at bay. Shanghai's government has deployed 15,000 such test stations across the city, giving district and county authorities the power to demand residents to undergo tests.
Residents are required to provide negative results from nucleic acid tests taken within 72 hours before using public transport and visiting public venues, including office buildings, parks and shopping centres.
"I have forgotten how to drive and how to work," said Terence Gong, a manager at a state-owned insurer in Shanghai. "It will take several days before we can adapt to the 'new normal' with constant nucleic tests and social distance rules."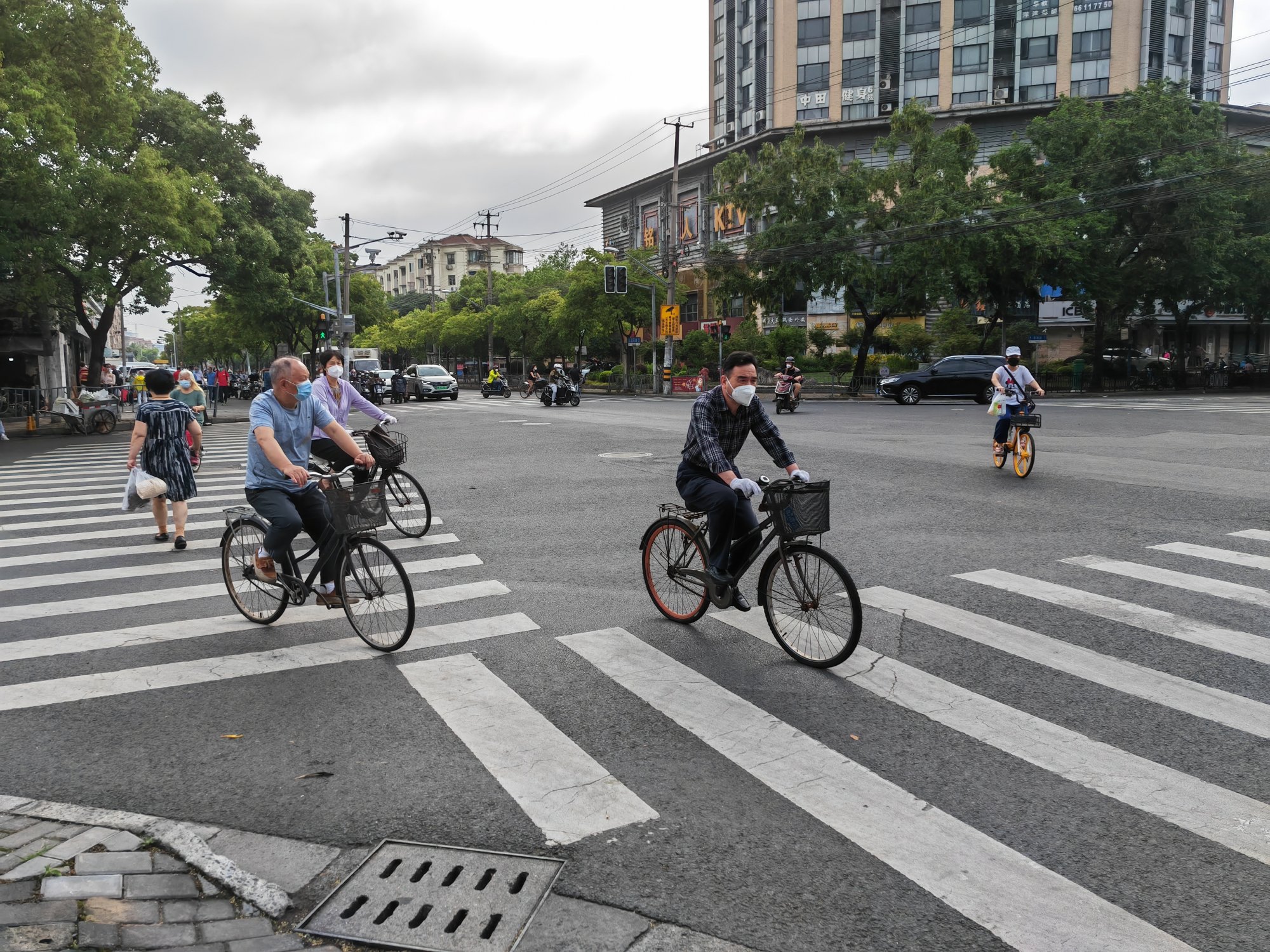 Factories and manufacturers have been given the green light to resume work, after the government scrapped a "white list" of key manufacturers such as
Tesla
and
Semiconductor Manufacturing International Corp.
(SMIC) that were approved to resume operations while the rest of the city was locked down.
Still, many of the largest manufacturers operate in "closed loops", where employees are required to
sleep in their factories
to ensure zero contact with outsiders. Since few employers can accommodate their entire workforce on site, that has left most manufacturers operating at fractions of their capacity.
Tesla, which
finally restored
the output at its Gigafactory in Lingang to pre-Covid levels of about 2,600 Model 3 and Model Y electric cars a day, reckoned that it had lost about 50,000 units in foregone production.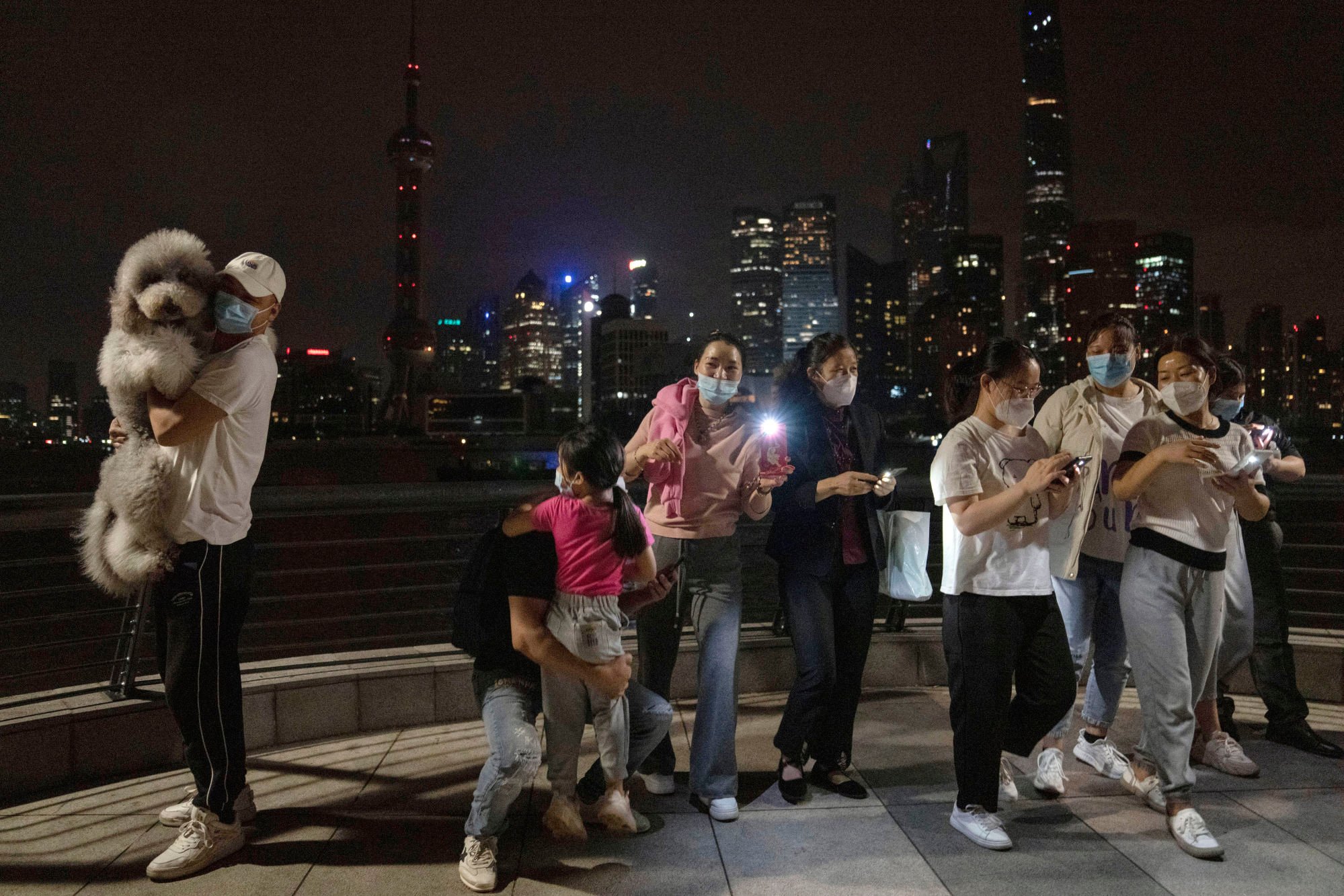 Some flights were restored
in one of China's largest gateway cities. Five airlines including Shanghai's flagship
China Eastern Airlines
were approved to fly a total of 14 domestic flights to five cities from the Pudong airport, and eight Chinese cities from the Hongqiao airfield.
Six carriers were allowed to offer seven international flights to Seoul, Hong Kong, Macao and Frankfurt from Pudong, while Hongqiao was not approved for any international service.
Shopping centres and restaurants across the city - among the worst hit during the Covid-19 lockdown - reopened for business. Twelve malls owned by such Hong Kong developers as
Sun Hung Kai Properties
(SHKP),
Swire Properties
,
Kerry Properties
and
Hang Lung Properties
said business resumed at more than 800 stores, selling everything from designer brands to groceries and gadgets.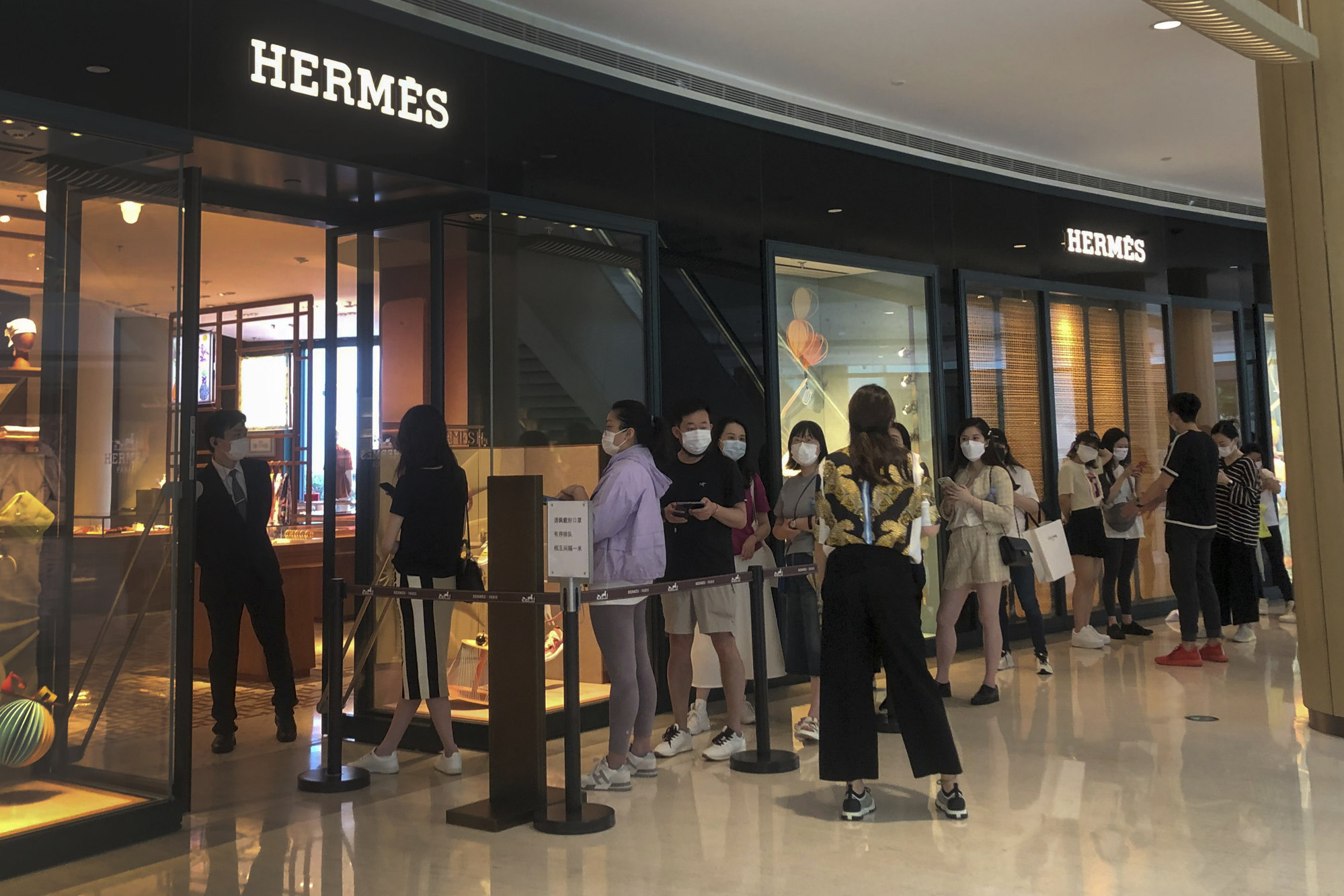 Still, shopping centre managers must limit the number of customers entering their premises, with the daily traffic capped at 75 per cent of their capacity, according to the regulations by the municipal authorities.
"We are delighted in welcoming our customers to visit our malls again," said Hang Lung, the owner of Plaza 66 along Nanjing Road West in Jing'an district, and Grand Gateway 66 in Xuhui. "We also strictly follow the epidemic prevention policy of the Shanghai government, and keep the footfall of our malls within the maximum capacity allowed."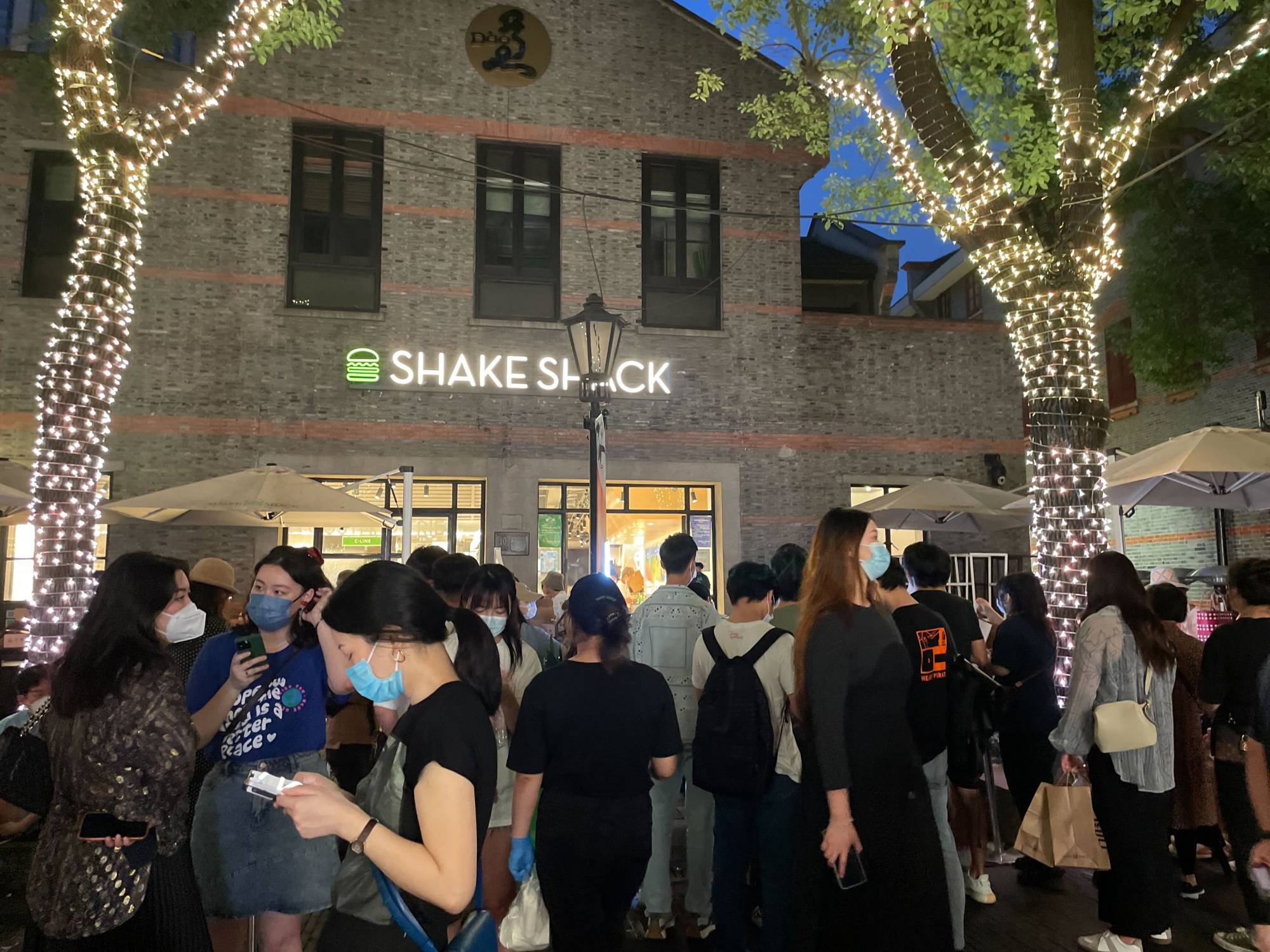 Revellers returned in droves, as crowds took advantage of the absence of social distancing rules in the summer night to throng pubs, restaurants, cafes and any venue where they can catch up with friends.
The partying was the liveliest at
Shui On Land
's Xintiandi, an enclave of traditional
shikumen
buildings turned into some of Shanghai's
trendiest bars and restaurants
. Steve Dwan, who arrived in Shanghai in February from Australia, said he was taken aback by the massive crowds gathered there, unlike the previous week when the entire area was deserted, under lockdown.
"People are everywhere," said Dwan. "I'm actually concerned because ... if people are together, shaking hands, drinking, talking, having a good time, they're going to catch Covid eventually."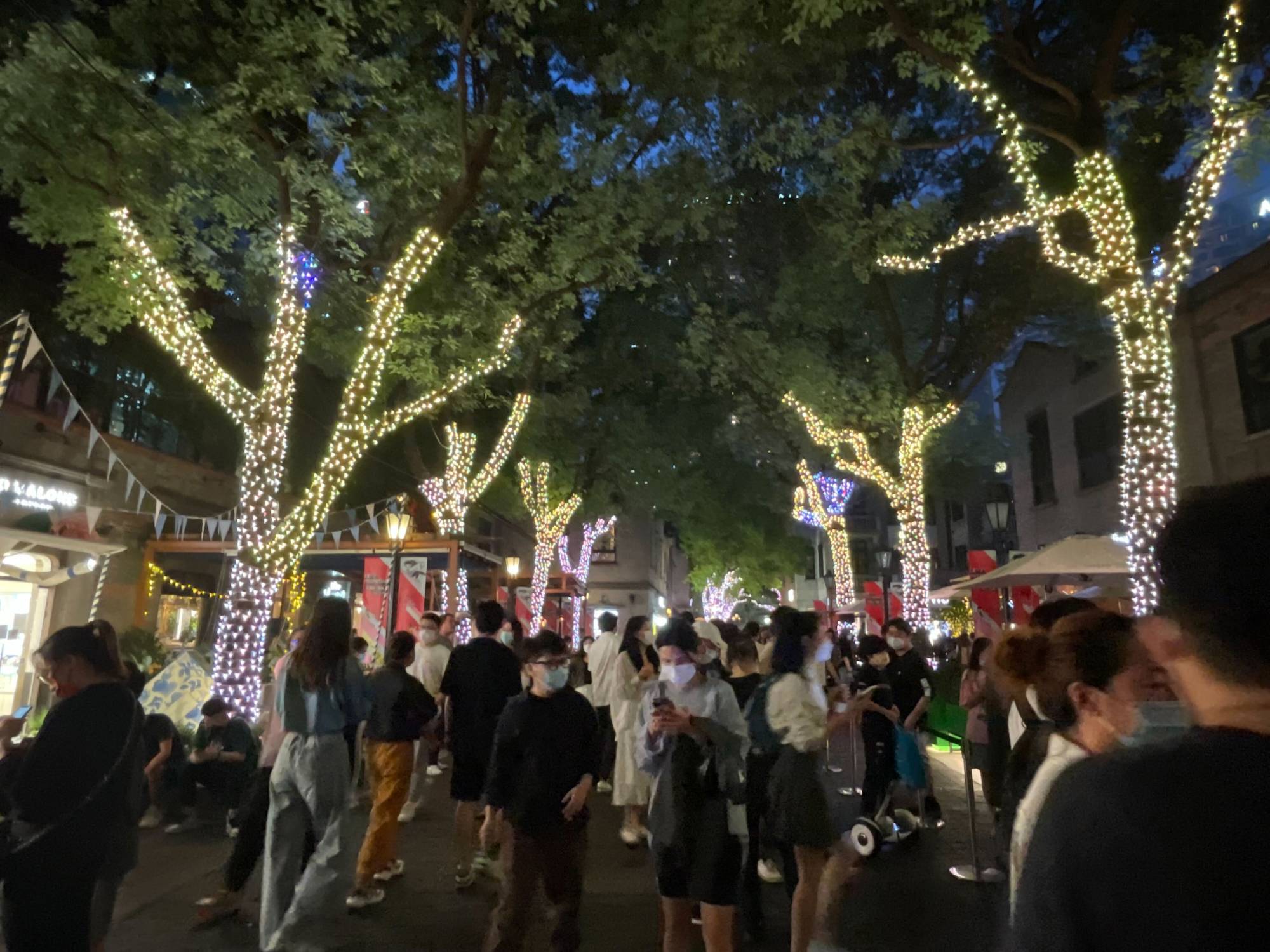 Restaurateurs had not seen such action in months. Ang Kiam Lian, the chief executive of Jumbo F&B Services in Shanghai, said he was asked every 5 minutes by passers-by if they get a table at his seafood restaurant in the IAPM mall on the popular Huaihai Road in the former French Concession in Puxi district.
"It's very much up to the policy," said the Singaporean who moved to Shanghai in 2013. "We can maintain our lifeline as long as the dine-in services are allowed to resume."
Additional reporting by Sandy Li and Pearl Liu in Hong Kong