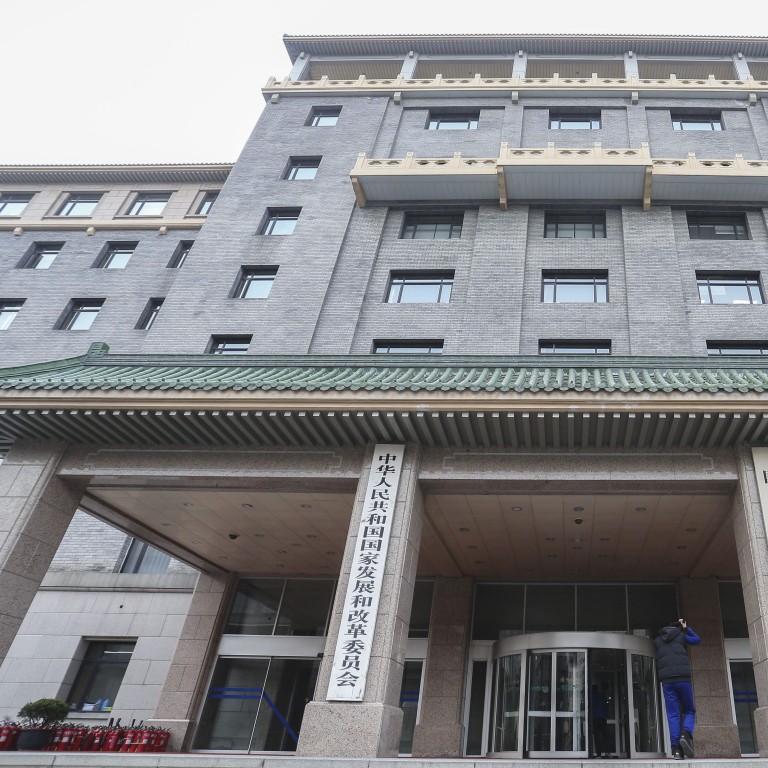 China unveils three major climate change documents in three days, doubling down on clean energy buildout plans
NDRC has unveiled a new plan for renewable energy during the 14th five-year period from 2021 to 2025
China has introduced three high-level documents to boost green transition and to support country's dual-carbon goals.
China this week released three top-level documents on fighting climate change, doubling down on its plan to produce more renewable power and expand green financing to meet the country's carbon neutrality goals by 2060.
China's top economic regulator, the National Development and Reform Commission (NDRC), on Wednesday unveiled a new plan for renewable energy during the 14th five-year period from 2021 to 2025, to guide development of the sector in support of China's 2060 carbon-neutral goals.
By 2025, annual electricity generation from renewable energy should reach 3,300 terawatt-hours (TWh), and the share of power generated from renewable energy should account for 50 per cent of the total increase in the country's electricity consumption. Power generation from wind and solar power should double at the same time, according to NDRC.
The new document re-emphasised China's targets to increase the installed capacity of wind and solar power to 1,200 gigawatts (GW) and raise the share of non-fossil fuel energy consumption to 25 per cent of the total energy mix by 2030.
Under the plan, China's total renewable energy consumption should reach about 1 billion tonnes of standard coal equivalent by 2025, as the share of non-fossil fuel energy accounts for 20 per cent of total energy use by the same time. If successful, it should help reduce carbon dioxide emissions by about 2.6 billion tonnes annually, according to NDRC.
"There were worries that China may scale down its decarbonisation efforts due to the Russia-Ukraine conflict, energy security concerns, and disruptions to supply chains because of China's COVID-19 policies," said Qin Yan, lead carbon analyst at data provider Refinitiv.
"But the policy package and strong emphasis on renewables development shows that China is holding firm on its carbon peak and neutrality pledge."
China has introduced three high-level documents to boost green transition and support the dual-carbon goals.
On Monday, the NDRC and the National Energy Administration (NEA) issued an implementation plan, introducing a raft of 21 measures to ensure the country's high-quality development of new energy. It includes the installation of large wind and solar bases, promotion of renewables in rural areas, speeding up approval procedures for wind power projects including micro-grid projects, and the creation of a secure and efficient energy system to achieve the 1,200GW target for wind and solar by 2030.
"If implemented well, the policies will further speed up the expansion of both solar and wind projects," said Lucas Zhang Liutong, director of WaterRock Energy Economics.
The plan issued on Monday also emphasises improving financial policies to support the shift to new energy, including green electricity trading, and green certificates. Following the launch of a pilot scheme last September to enable renewable energy generators and corporate users to trade directly on green power, the plan indicates that more financial tools will be pushed out in the future, according to Qin.
On Tuesday, China's Ministry of Finance released a separate document and announced it would create a basic financial policy framework by 2030 to support China's dual carbon goals.
In addition, state-owned China Central Television quoted statistics from the NEA on Monday showing that China aims to add 108GW of solar power to the grid, higher than the industry association's previous expectations.
"The bunch of policies released this week are not a coincidence and are the result of joint efforts by multiple ministries to move forward and achieve carbon peak by 2030," said Qin. She expected China will start a rapid buildout of renewable energy in the 14th five-year period, especially in solar and wind, adding at least 100GW in total per year.
China, as the world's biggest greenhouse gases emitter, announced a plan in 2020 to achieve peak carbon emissions by 2030, and secure net-zero emissions by 2060. It also vowed to start phasing out coal consumption from 2026. According to the BP Statistical Review of World Energy, the country emitted 9.9 billion tonnes of carbon dioxide in 2020, or 30 per cent of the world's total.
Renewable power made up 42.5 per cent of China's total installed power generation capacity at the end of 2020, or 934GW. Among that, wind power, photovoltaic power, hydropower, and biomass power generation were 280GW, 250GW, 340GW, and 30GW, respectively.
The consumption of renewable energy reached the equivalent of 680 million tonnes of standard coal in 2020, accounting for 13.6 per cent of China's total primary energy consumption, according to the NDRC. Power generated from renewable energy was 2,200 TWh in 2020, or 29.1 per cent of all power generation in the same year.