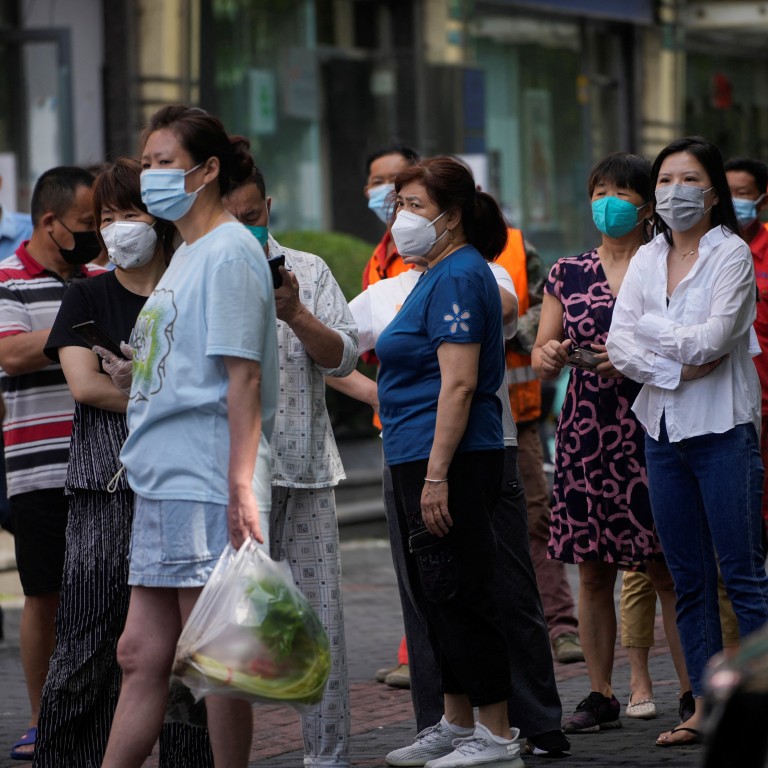 Coronavirus: China adds 138 new cases on Friday, as Beijing and Shanghai conduct more mass testing
China's two largest cities are tightening Covid-19 restrictions after leading the country's 138 new cases on Friday
The rise in locally transmitted cases has concerned residents of Beijing and Shanghai, which had just started reopening shops and workplaces after the last wave
China's two largest cities are tightening Covid-19 restrictions and conducting mass testing over the weekend as Beijing and Shanghai led the country in confirmed new cases.
Beijing reported 46 new cases as of Saturday afternoon, taking the capital's total infections to 1,946 since the latest outbreak started in late April. Out of the cases, more than half were found in downtown Chaoyang district.
Shanghai, China's financial hub of 25 million residents, added four community infections on Saturday, two fewer than a day earlier. That brought total cases outside quarantined areas to 36 since lifting its citywide lockdown on June 1.
All of Beijing's new cases were linked to the local bar Heaven Supermarket, located in Sanlitun, an area of Chaoyang district known for its nightlife, according to the Beijing Municipal Health Commission. The bar was temporarily closed, with mass polymerase chain reaction (PCR) testing being conducted in Sanlitun, the city's health official said on Thursday.
Shanghai is conducting mass nucleic acid testing for residents in at least 13 of the city's 16 districts over the weekend, in an effort to curb a resurgence of Covid-19 since facing the worst outbreak in the country three months ago. Residents in most districts will be confined to their homes until the tests in their neighbourhoods are completed, according to official notices.
The surge in cases comes just days after restrictions started to ease in China's two largest local economies, as outbreaks had been largely controlled through weeks of lockdowns and mass testing.
Beijing, where the latest outbreak began in April, had just started allowing residents to dine in at restaurants again on Monday, when the city reported just five new locally transmitted Covid cases.
Public parks and entertainment venues in the two cities were also planning to reopen. Universal Beijing Resort said this week it planned to reopen next Wednesday after being temporarily closed since late May.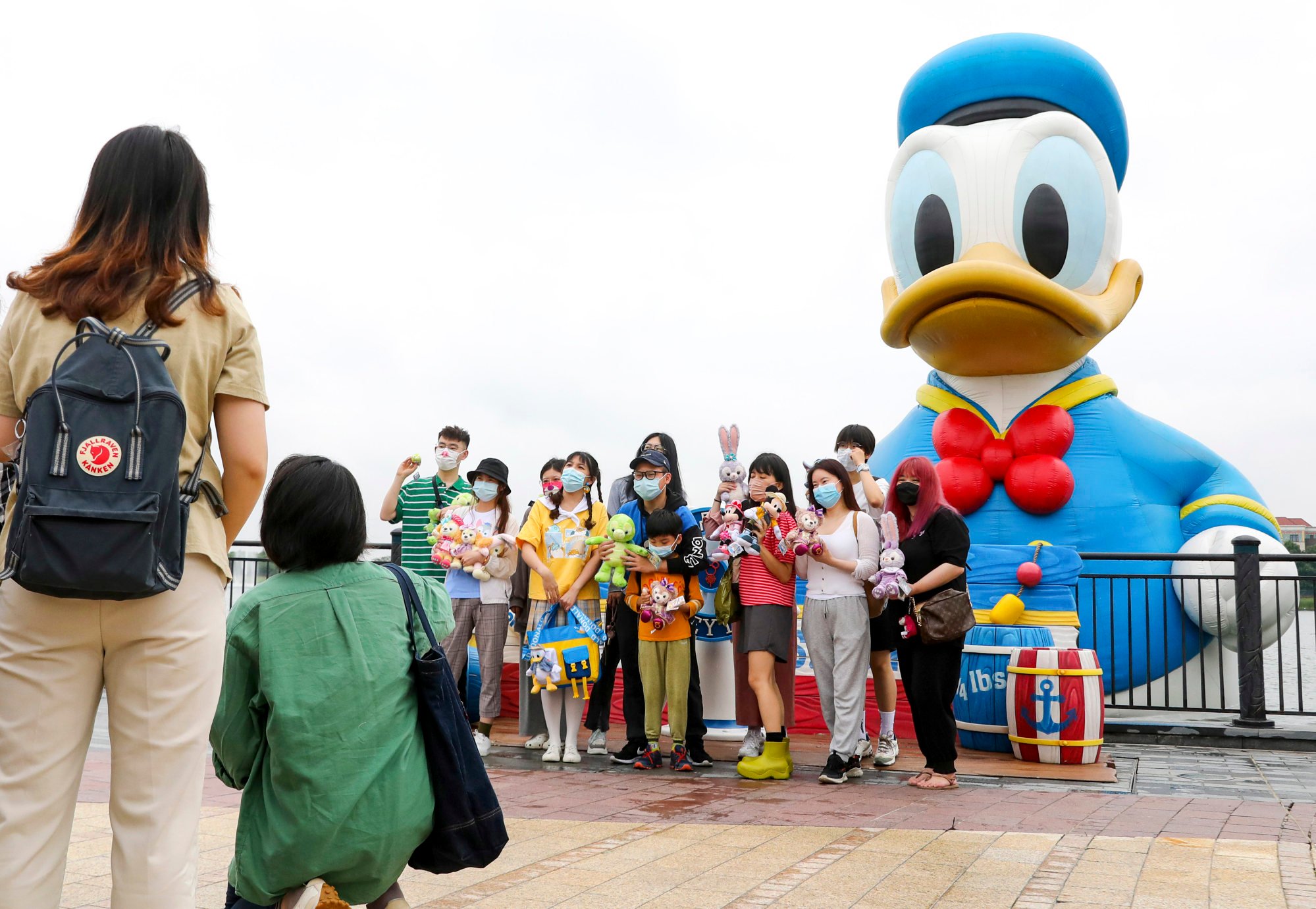 Shanghai Disney Resort, which closed in March, also reopened some retail and park areas on Friday. The main Disneyland park, Disneytown and its two resort hotels will remain closed until further notice, according to a statement on Thursday.
The latest surge of cases has many residents in Shanghai fearing a new round of lockdowns. In some of the Sam's Club supermarkets in Shanghai, people rushed to buy vegetables and daily necessities when stores opened on Saturday morning, similar to panic buying seen in March.
The total number of new infections in Shanghai since June 1 is now up to 149, but that is a drop in the ocean compared with the total caseload of 626,600 from March 1 to May 31. Still, the uptick in cases in local communities has heightened concerns, as the city has only just begun to allow retailers and manufacturers to resume work after two months.
The number of residential compounds classified as "medium risk zones" in Shanghai, where people must be confined to their homes for 14 days, rose to 28 on Friday, adding five from the previous day.
On Friday, Shanghai health authorities issued a foreboding notice that asked residents to refrain from visiting crowded areas. The latest case that attracted wide public attention involved three employees at a popular beauty salon in the city's downtown Xuhui district, where they were found to have caught the virus. That triggered a campaign to track and trace some 502 customers and 90,000 citizens with potential links to the infections.
China has been holding firmly to its zero-Covid strategy since the initial outbreak in Wuhan two-and-a-half years ago. The country is building hundreds of Covid testing facilities and expanding quarantine centres in many cities in preparation for regular Covid prevention measures.
Last month, the municipal government in Shangqiu, in China's central Henan province, announced that it planned to spend 135 million yuan (US$20.14 million) on building a large-scale, permanent cabin hospital for Covid-19 patients.