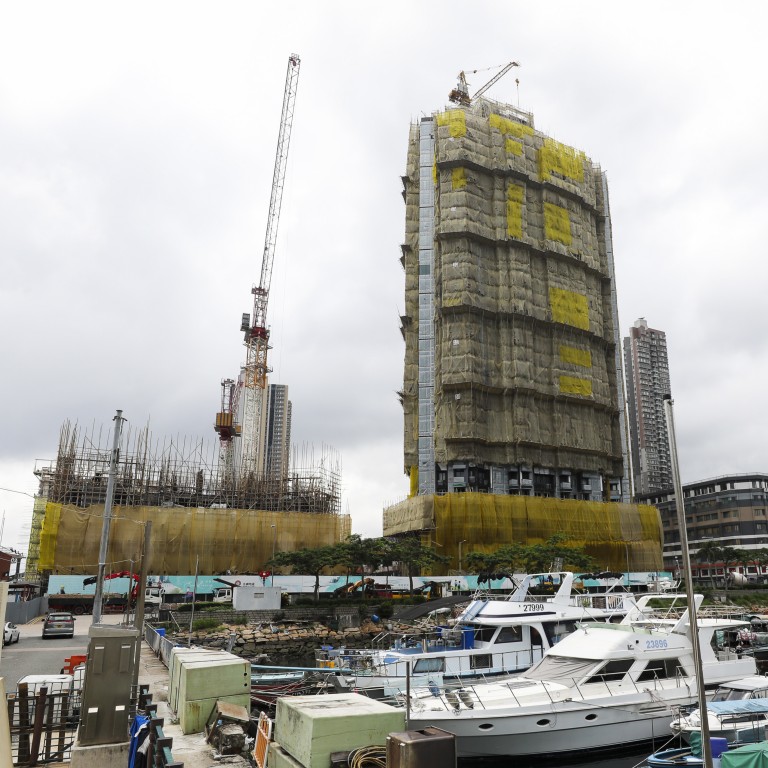 Developers' aggressive loan schemes could put financially weak buyers at risk if Hong Kong home prices fall, analysts say
Minmetals Land, the developer of Montego Bay in Yau Tong, has come up with a plan that allows buyers to defer payments for two years
The interest rate on the 'Super Easy First Mortgage Loan' plan works out to 5.5 per cent at present, versus 1.61 per cent for a Hibor-linked plan
Developers' aggressive mortgage schemes to drum up home sales could put financially weaker buyers at risk if property prices trend downwards and end up costing more in the long-term, according to market observers.
Minmetals Land
, the developer of
Montego Bay
in Yau Tong, has come up with a plan offered by a local financial institution that allows buyers to defer repayment of mortgage loans of 80 per cent of the flat's value plus interest to the third year after they move in.
"After making the purchase and paying the 20 per cent [down payment], they can move in," said Allen Fong, Minmetals Land's sales and marketing director. "For two years, they do not have the extra burden of mortgage repayments."
Buyers who opt for the "Super Easy First Mortgage Loan" with a 25-year tenor will be charged 0.125 percentage points above the best lending rate, which currently stands at 5.375 per cent, from the 25th month onwards.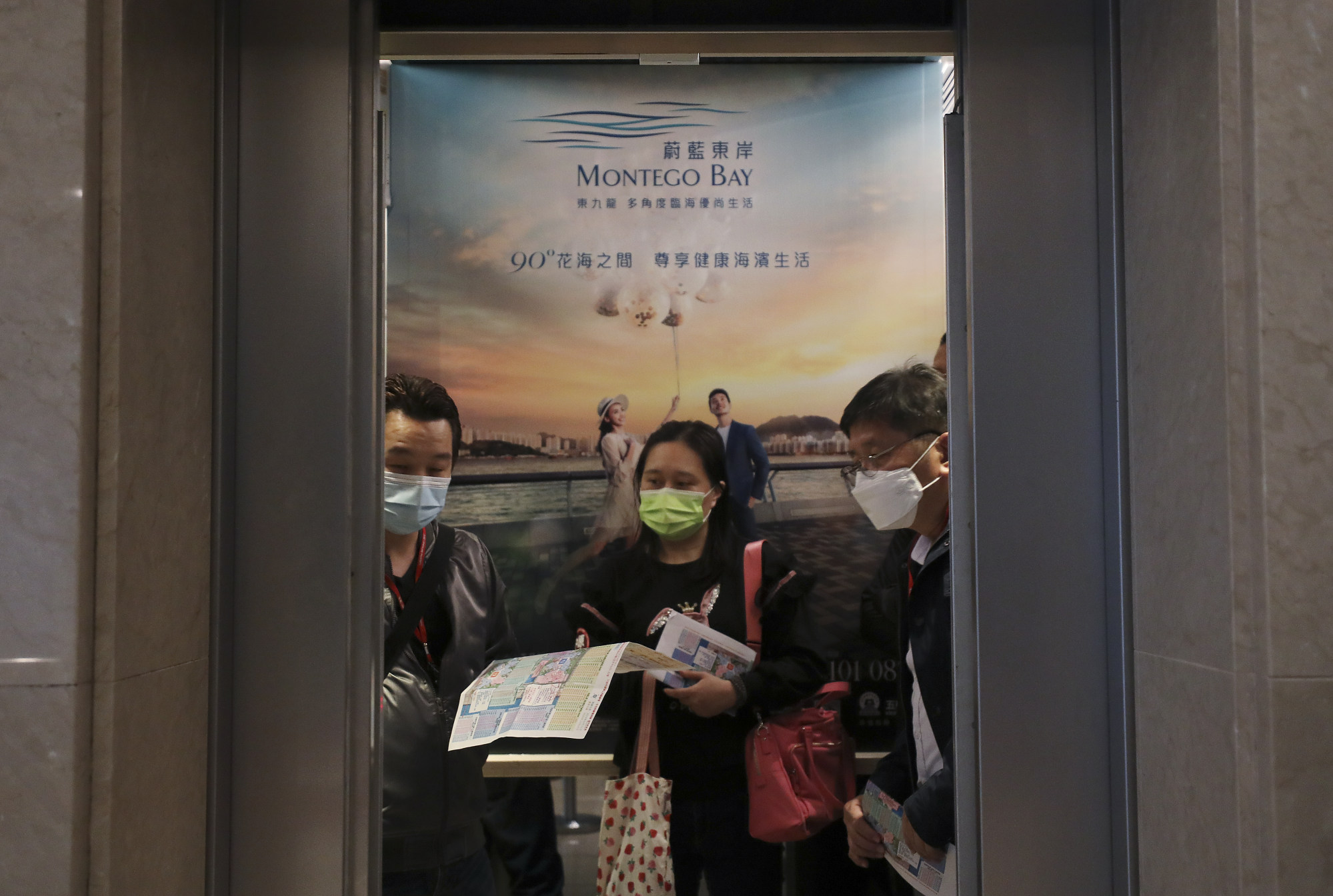 It is higher than the prevailing mortgage rate linked to the Hong Kong Interbank Offered Rate (Hibor) of around 1.61 per cent for ordinary financing plans. The one-month Hibor currently stands at 0.3 per cent.
For a 508 sq ft two-bedroom flat at Montego Bay worth HK$11.5 million (US$1.46 million), buyers can apply for a loan of HK$9.2 million, or 80 per cent of the flat's value. Based on the scheme, the monthly mortgage payment works out to HK$57,976.
This is 51.6 per cent higher than the HK$38,248 under a Hibor-linked mortgage plan of 1.61 per cent, according to mReferral Mortgage Brokerage Services' mortgage calculator.
"When the [property] market is [moving] relatively slowly or the atmosphere is not very good, [developers] sometimes may think up of more payment methods to promote sales," said Eric Tso, chief vice-president at mReferral. "The higher the loan-to-value ratio, the greater the risk if a [buyer's] financial strength is relatively weak."
The waiver on the repayment of principal and interest is relatively unusual since most other plans require interest payment at the very least, said Cookie Wong, managing director of Ricacorp Mortgage Agency.
While the strategy is aimed at attracting buyers to boost sales, most buyers will shift to financing plans offered by banks after the two-year period, she said.
However, if home prices drop, the buyers may need to pay extra to take into account the drop in the value of the property when they shift to another mortgage plan, Wong added.
The Hong Kong Monetary Authority said homebuyers should be prudent in assessing their purchasing capability.
Homebuyers who choose to purchase properties with stage payment plans should understand that property prices may fluctuate, and there is a risk of them not being able to obtain adequate mortgage financing to complete the property transaction, it said.
The payment waiver for two years acts as a "transitional arrangement" to "free buyers from concern" and give them more flexibility, said Fong of Minmetals. The loan is offered by a local "independent third party", he added, declining to name them that as the company wanted to stay "low profile".
Fong said the company was receiving dozens of inquiries each day regarding the mortgage plan. The financial institution requires documents for approval, but might be less strict than banks, he said, adding that the onus was on the buyers to determine whether they can bear the risk.
Buyers who sign up to flexible financing plans with high loan-to-value ratios may struggle with repayments if their businesses or economic conditions deteriorate due to the pandemic, said Ivy Wong, managing director at Centaline Mortgage Broker.
"When home prices drop, in terms of the property value relative to the loan, the risk will be higher," she said.