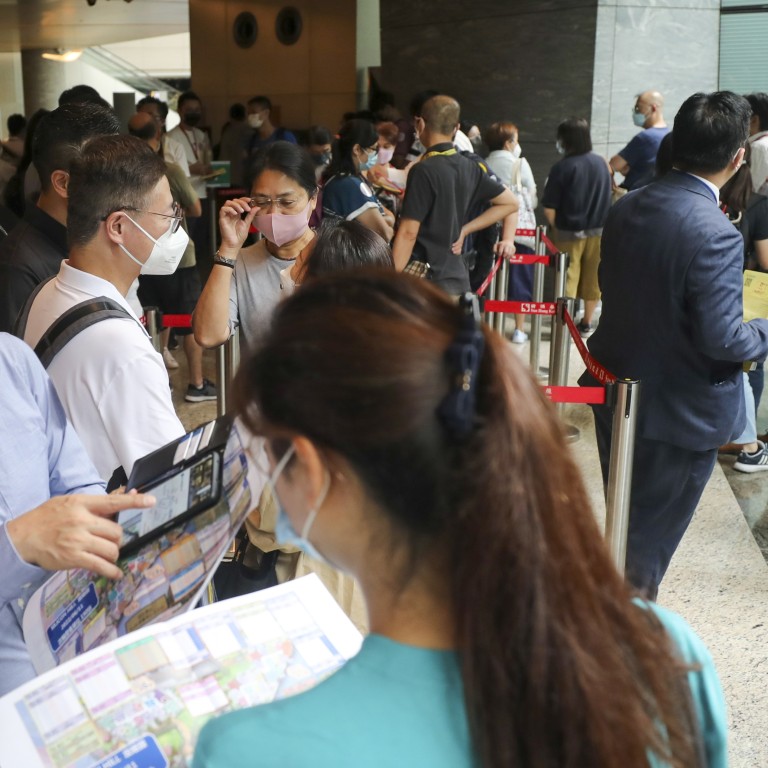 Soaring interest rates: Hong Kong's new mortgage borrowers and highly leveraged buyers are most at risk in the property market
Hong Kong's Financial Secretary Paul Chan Mo-po and HKMA chief executive Eddie Yue Wai-man both warned home buyers to be mindful of higher interest rates
The risks have been exacerbated by the 75-point blow in Hong Kong's base rate, in lockstep with the US Federal Reserve's biggest one-time increase in 28 years
Hong Kong's new mortgage borrowers and buyers who took the plunge with loans at the 2019 peak of the city's residential property market are most vulnerable to soaring interest rates.
The risks have been exacerbated by the 75-point blow in Hong Kong's base rate on June 16, in lockstep with the US Federal Reserve's biggest one-time increase in 28 years. Topping off the higher rates is a bulging pipeline of new flats – estimated at 12,646 in 2022 by JLL – waiting to find buyers.
"Technically, a buyer who borrows 90 per cent of the property's value as loan will fall into negative equity territory once the home's value drops by more than 10 per cent," said Albert Wong, the honorary chairman of AAHorses Mortgage Brokerage Services, who expects home prices to fall by 20 per cent in 2022 and 2023. "The property market has not factored in [the magnitude] of this round of higher interest rates, which means home prices will have room to fall."
The prognosis was shared by Hong Kong's Financial Secretary Paul Chan Mo-po and
Hong Kong Monetary Authority
(HKMA) chief executive Eddie Yue Wai-man, who both warned property buyers to be mindful of the financial risks inherent in a high-rate environment.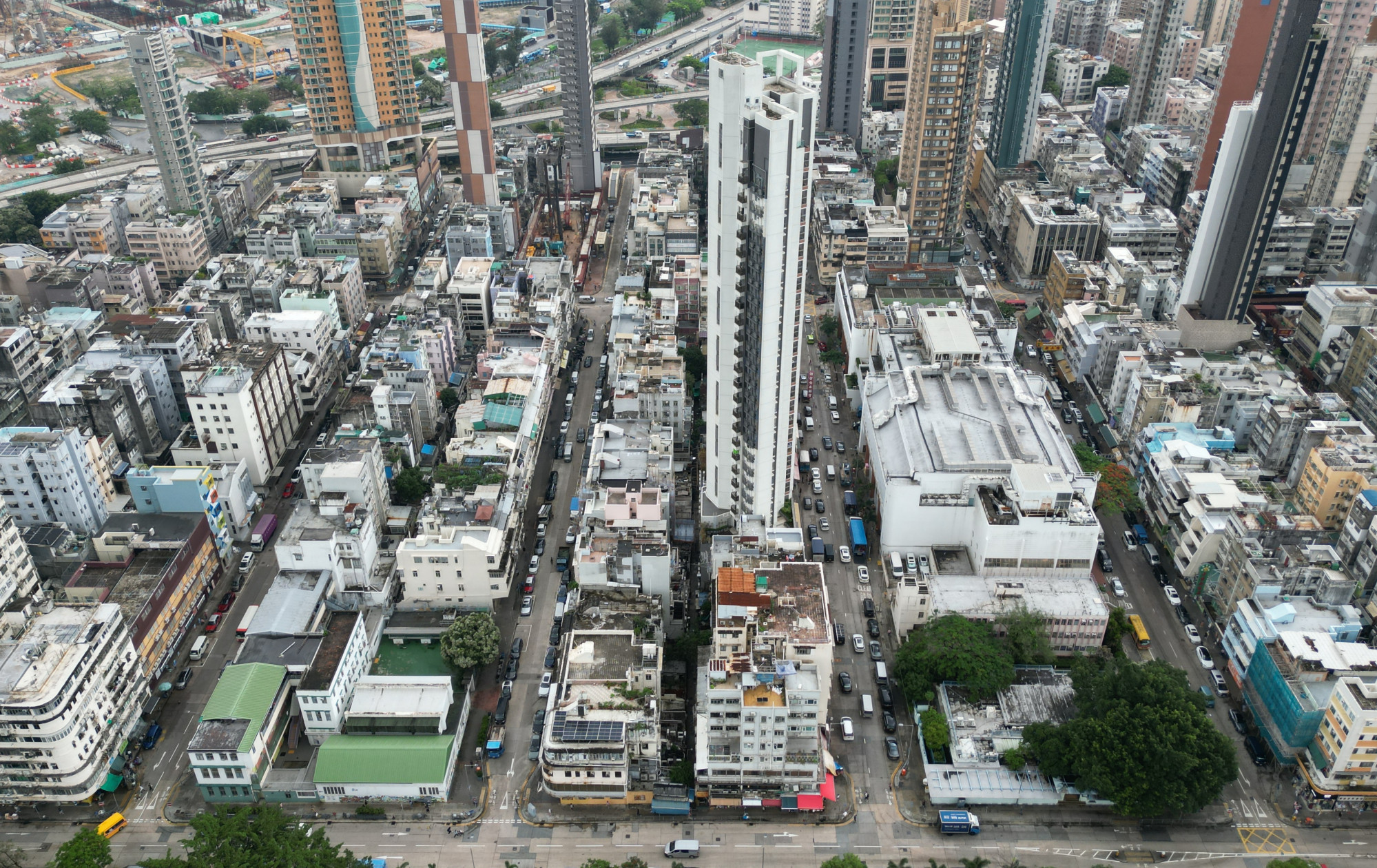 "Those who plan to apply for a 30-year mortgage loan need to carefully assess if they can afford to repay in a higher interest rate environment," Yue said during a press conference after matching the Fed's 75-point move.
Hong Kong's property developers have mostly written off the first quarter, when strict social-distancing rules to combat a resurgent Covid-19 outbreak forced most developers to scrap their home sales
since late January
. Sales of new homes did not resume for another three months until
late April
when the so-called fifth wave of Covid-19 outbreak abated in the city.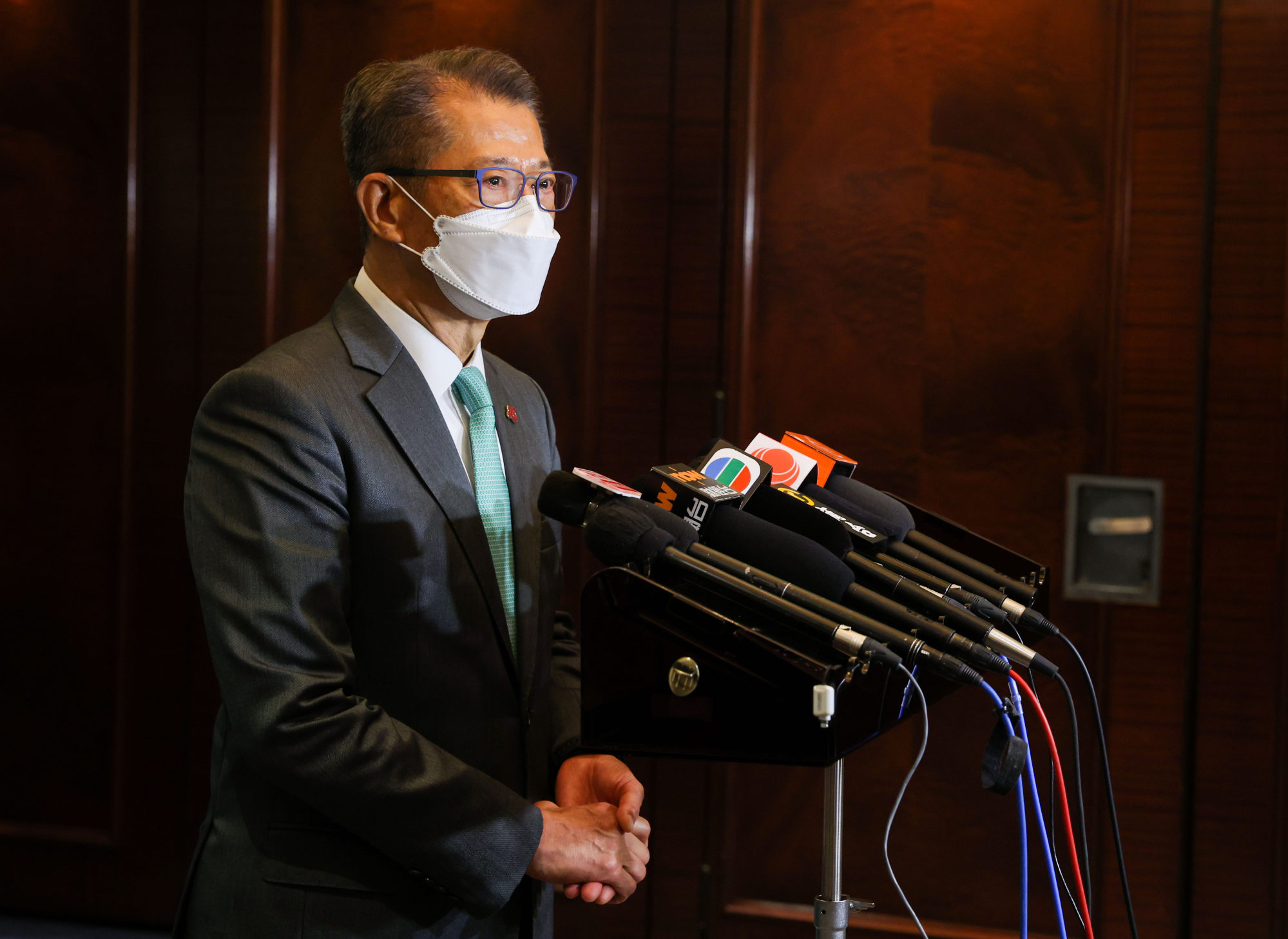 Amid the slump, owners of lived-in homes began to sell, many – including celebrities like the
Canto-pop star Joey Yung
– at discounts of at least 10 per cent, or even losses, to find buyers.
The higher interest rates "will put pressure on the housing market," said JLL's Hong Kong chairman Joseph Tsang. "Mortgage borrowers with high loan-to-value ratios will suffer the most and need to pay attention."
Negative equity, when a property's value is less than its mortgage, has
not been an issue in Hong Kong
since rising to a peak of 103,000 households in 2003. The number rose to 104 cases at the end of March, soaring fivefold from 21 cases at the end of 2021, according to data provided by the HKMA.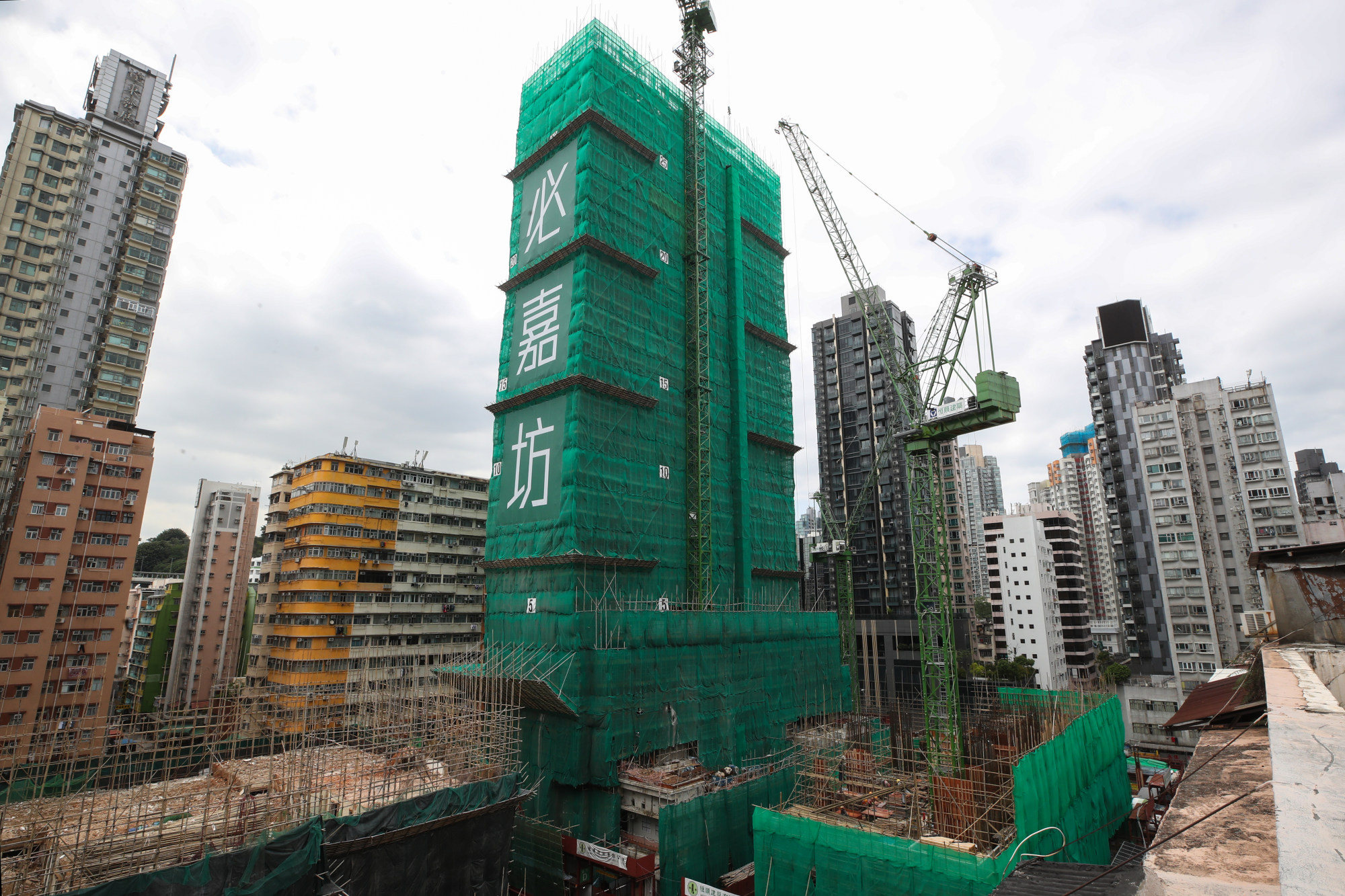 For now, Hong Kong's largest commercial banks are keeping their prime rates unchanged, even after the 75 basis points delivered this week and the 75 basis points raised in March and May.
HSBC and Bank of China (Hong Kong) are keeping their prime rate unchanged at 5 per cent, while Standard Chartered kept its rate steady at 5.25 per cent. The first test of the property market's resilience will come this weekend , when Henderson Land Development offers 182 flats at its Baker Circle Dover project in Hung Hom.
The flats, aimed at first-home buyers, are priced on average at HK$23,888 per square foot, which means the smallest unit measuring 202 square feet (18.8 square metres) will be priced at HK$4.66 million (US$590,000).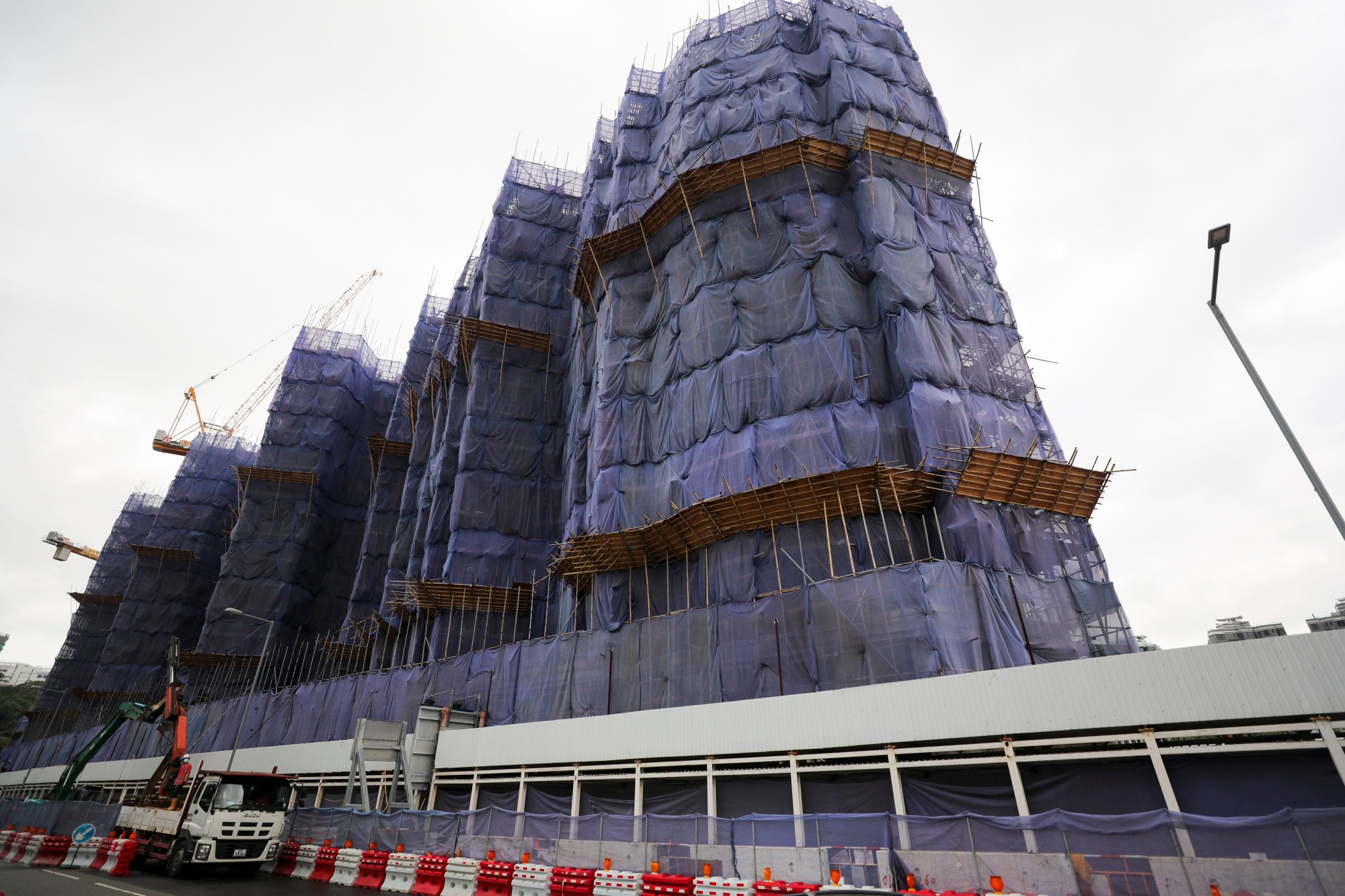 The government is keeping a close watch on how rising interest rates will affect the property market, Financial Secretary Chan said.
"Overall, we consider the property market to remain stable," Chan said on the sidelines of South China Morning Post's Climate Change Conference yesterday after the rate increase.
Almost half of Hong Kong's residential property have no outstanding mortgage loans, he said. Outstanding loans have been capped at 55 per cent of the property's value, where the average borrower spends about 36 per cent of the monthly income on repayments, he added.
"Banks have carried out stress tests on the affordability of the borrowers on the interest rate rise," he said. "As such, I do not think we need to worry too much about the rate rise on the property market."