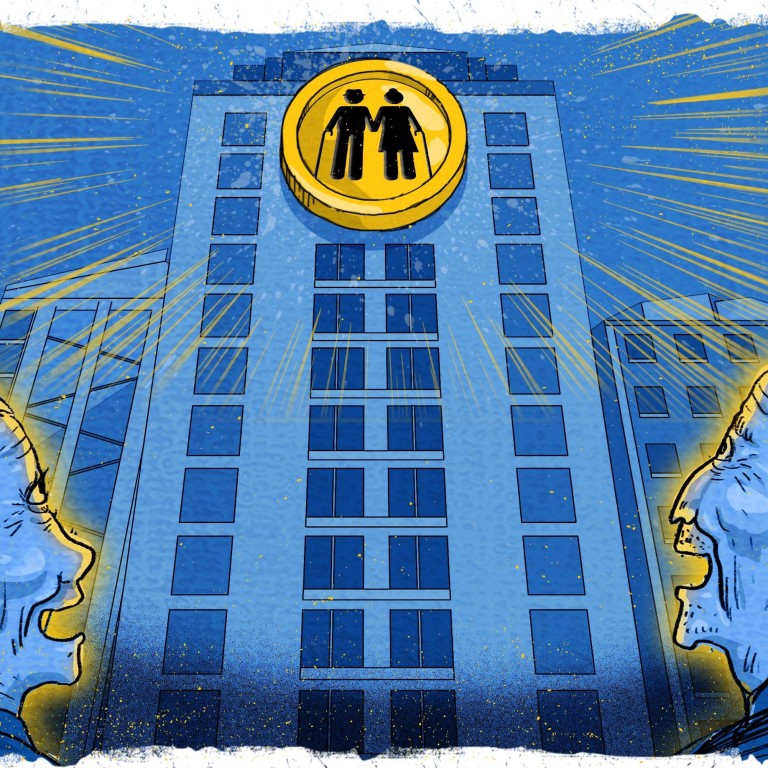 Hong Kong's developers step up to fill the shortage in quality pension homes for the golden years in the world's fastest-ageing population
One in five of the city's residents was older than 65 years at the end of 2020, and the ranks of the elderly may expand to 31 per cent of the population by 2039
The non-profit Hong Kong Housing Society (HKHS) is the biggest developer of private and subsidised elderly homes, accounting for 83 per cent of the units in the city
For the septuagenarian talk show host and I Ching scholar Shum Yat-fei, a home for the golden years needed special amenities to cater for his needs: wide entrances for his wheelchair, hand rails on corridors and call buttons throughout the facility for emergencies.
That was why Shum, 71, did not think twice when it came to putting down HK$6 million (US$764,000) upfront to rent The Tanner Hill development at North Point on Hong Kong Island in 2016 for his use throughout his lifetime. The 800 square feet (74 square metres) of space was adequate for him and his wife, with plenty of elderly care facilities in the clubhouse for empty nesters and silver-haired residents.
"Housing estates in Hong Kong don't ordinarily cater for residents in wheelchairs," said Shum, who has been wheelchair-bound for 50 years since a bout of polio during his late teens. "They do so here, and there are emergency [alarms] everywhere, so I can call for help if I get sick. I can use the library and my wife can use the mahjong room."
With their children in Australia, the Shums are examples of the growing number of property buyers who are seeking empty-nester pension homes in one of the world's
fastest-ageing societies
. One in every five of the city's residents was older than 65 years at the end of 2020, and the community of the elderly was expected to expand to 31 per cent of the population by 2039, soaring to 34 per cent in 2049, according to government data.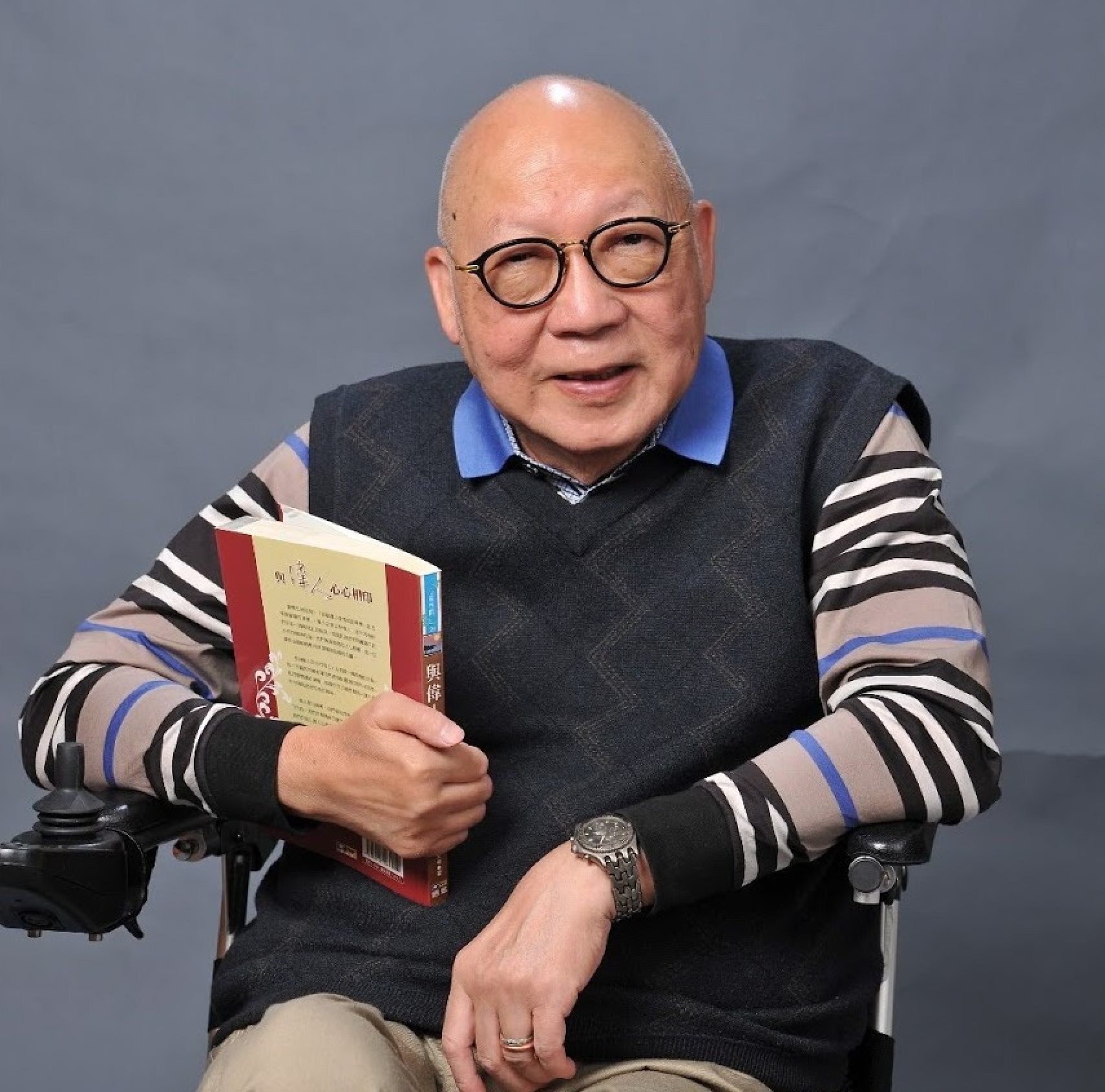 Tanner Hill, built by the Hong Kong Housing Society (HKHS), was the first of just a handful of elderly housing schemes with 1,400 units in total, aimed exclusively at occupants aged 60 and above.
The non-profit HKHS is the biggest developer of these private, government-subsidised elderly homes, accounting for 83 per cent, or 1,164 of the units. They are not for sale, but are leased for the occupants' lifetimes – called "ageing in place" – and must be handed back to HKHS to be returned to the market when occupants pass away.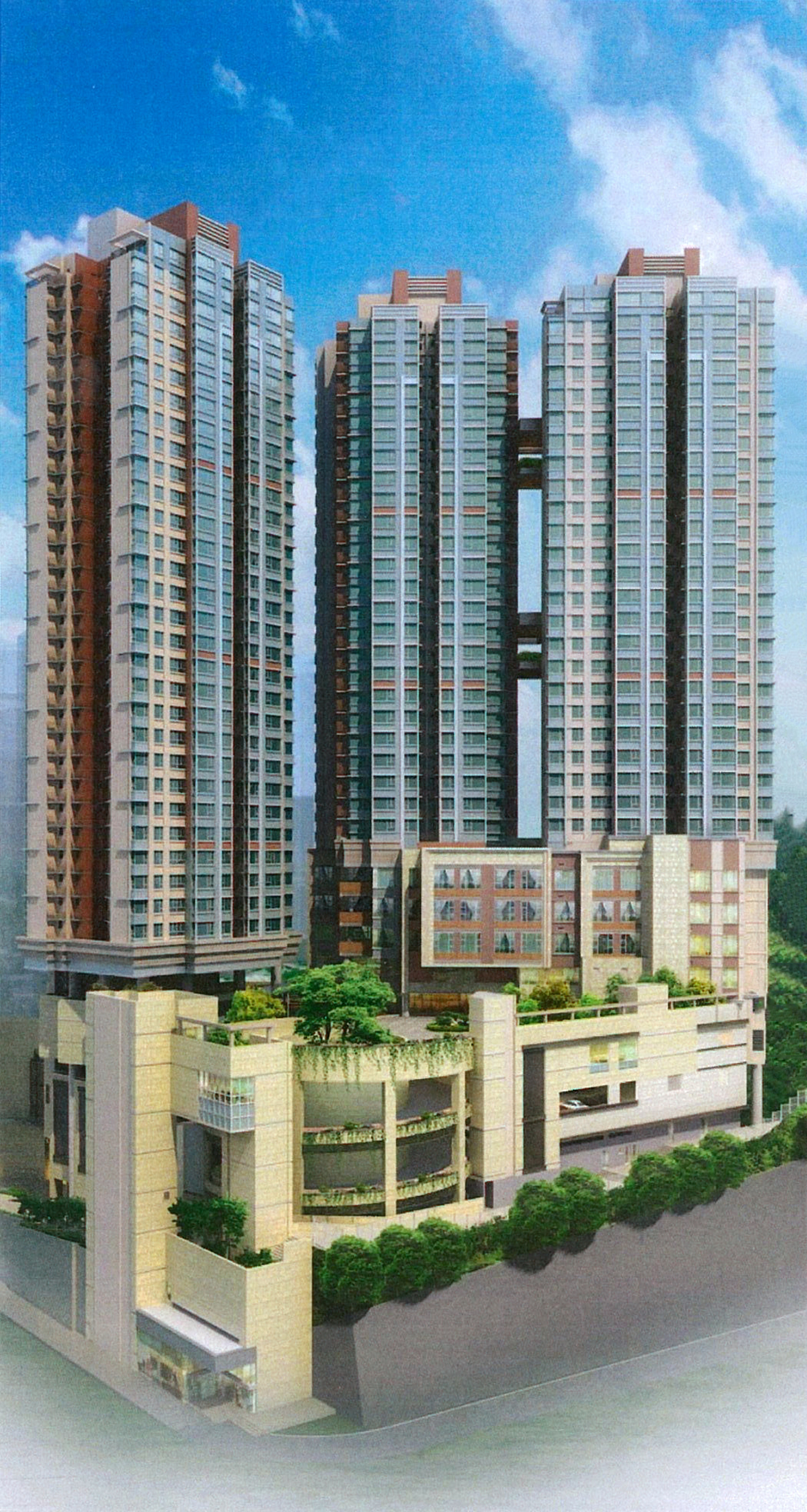 With a sizeable following in Hong Kong through his newspaper columns, radio talk shows and I Ching seminars, Shum is one of the few empty nesters who can afford an upscale, private space that is well-appointed for his particular needs.
Covid-19 cases were recorded in more than 780 elderly care homes, or 95 per cent of the city's total, according to Grace Li, a member of the Elderly Commission. About 5,000 elderly people died of Covid-19, more than half of the fatality during the fifth wave.
Housing designs have failed to keep up with Hong Kong's
rapidly ageing society
, even if there is plenty of demand, with the population aged 60 or above projected to expand to 2.7 million in 2023, from 2.1 million this year.
Now, some of Hong Kong biggest developers like
Sun Hung Kai Properties
(SHKP) and
ChinaChem Group
are stepping up to fill the gap, with plans to allocate a certain number of units within their larger projects with pensioner-friendly features.
"Leasing is an innovative concept to support the objective of ageing in place," said HKHS' development and marketing director Eric Yeung Ka-hong in an interview with the Post. "After visiting our flats, many tenants [were persuaded] that ageing in place is more suitable."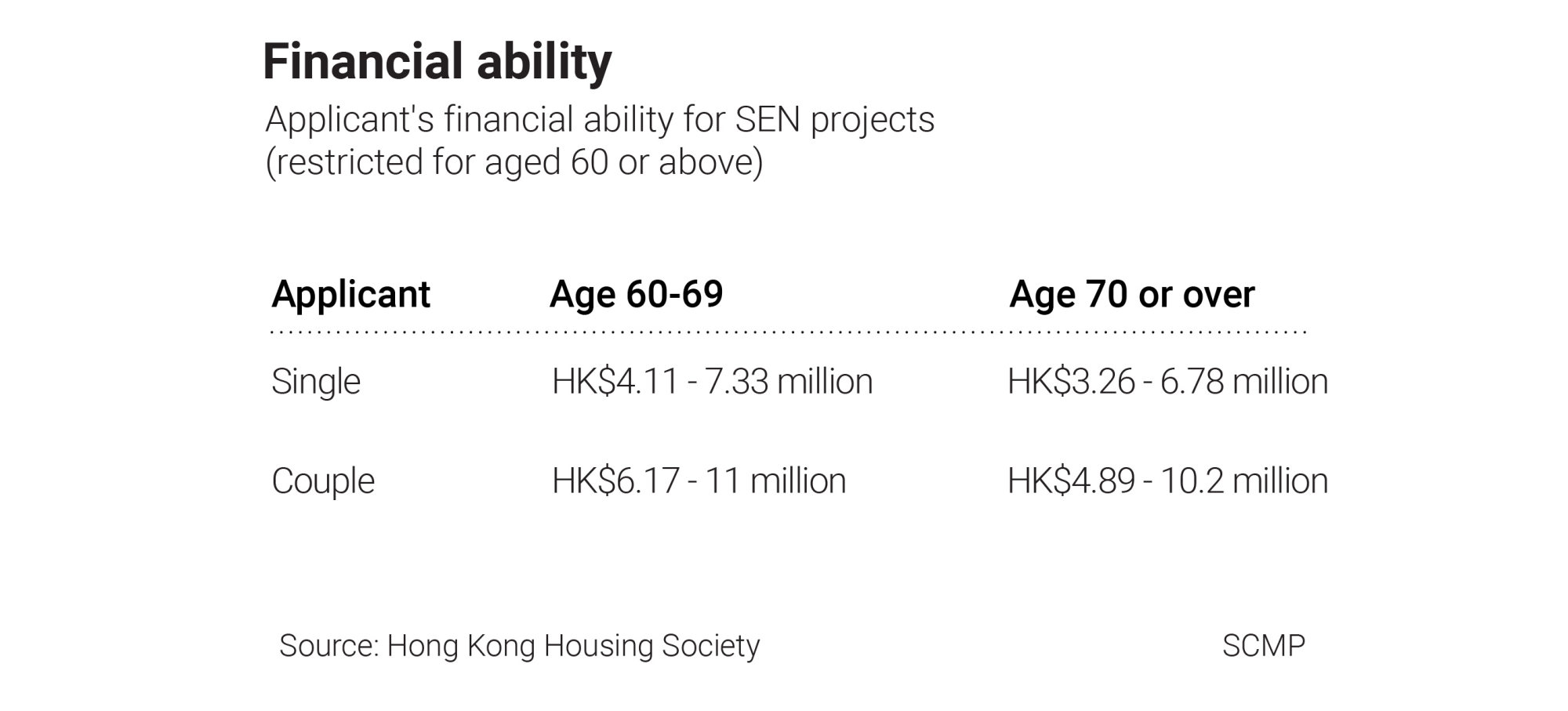 All 588 units at Tanner Hill have been leased, with a waiting list comprising about 1,000 applicants.
HKHS developed three purpose-built housing estates for elderly residents in the past 20 years, with private developers backing the remaining two.
The first two of the pilot programmes under the Senior Citizen Residences Scheme (SEN) subsidy programme were Jolly Place in Tseung Kwan O in 2003 and Cheerful Court in Ngau Tau Kok in 2004, which provided 576 flats built on land granted by the government at a nominal fee of HK$1,000 per plot.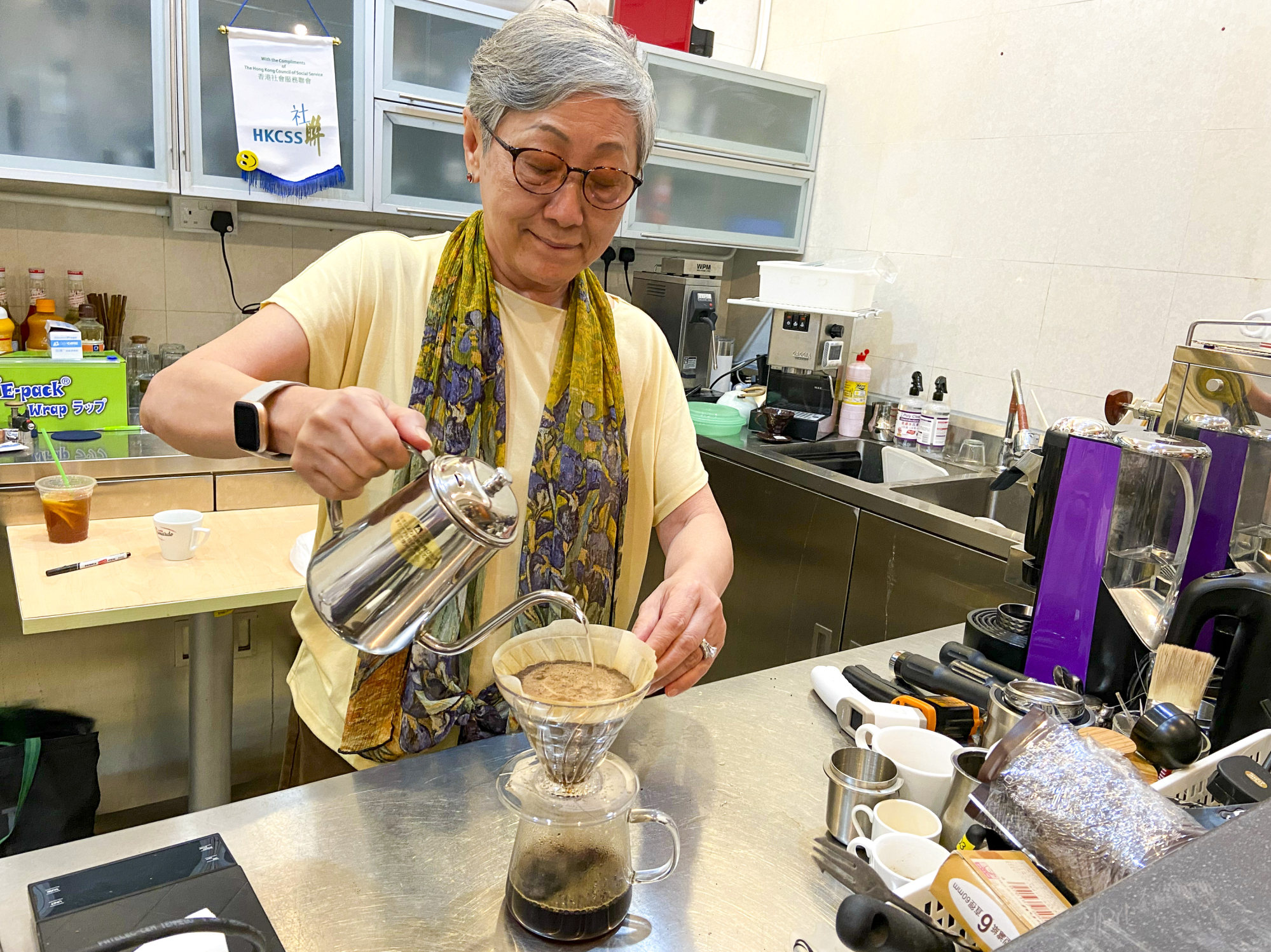 Tanner Hill was different, with the HKHS paying market rate for the land's cost. It's a model that is unlikely to be repeated due to the high land and development costs, Yeung said.
"We hope that Tanner Hill was able to serve as a showcase to raise awareness and [spark the] interest of other developers to [enter the market]," he said.
The number of SEN flats will more than triple to 2,000 units by 2035, from the current 576, Yeung said. They will be integrated into redevelopment projects to "deepen the social networking" of elderly residents and to spur supply amid urban land scarcity, Yeung said.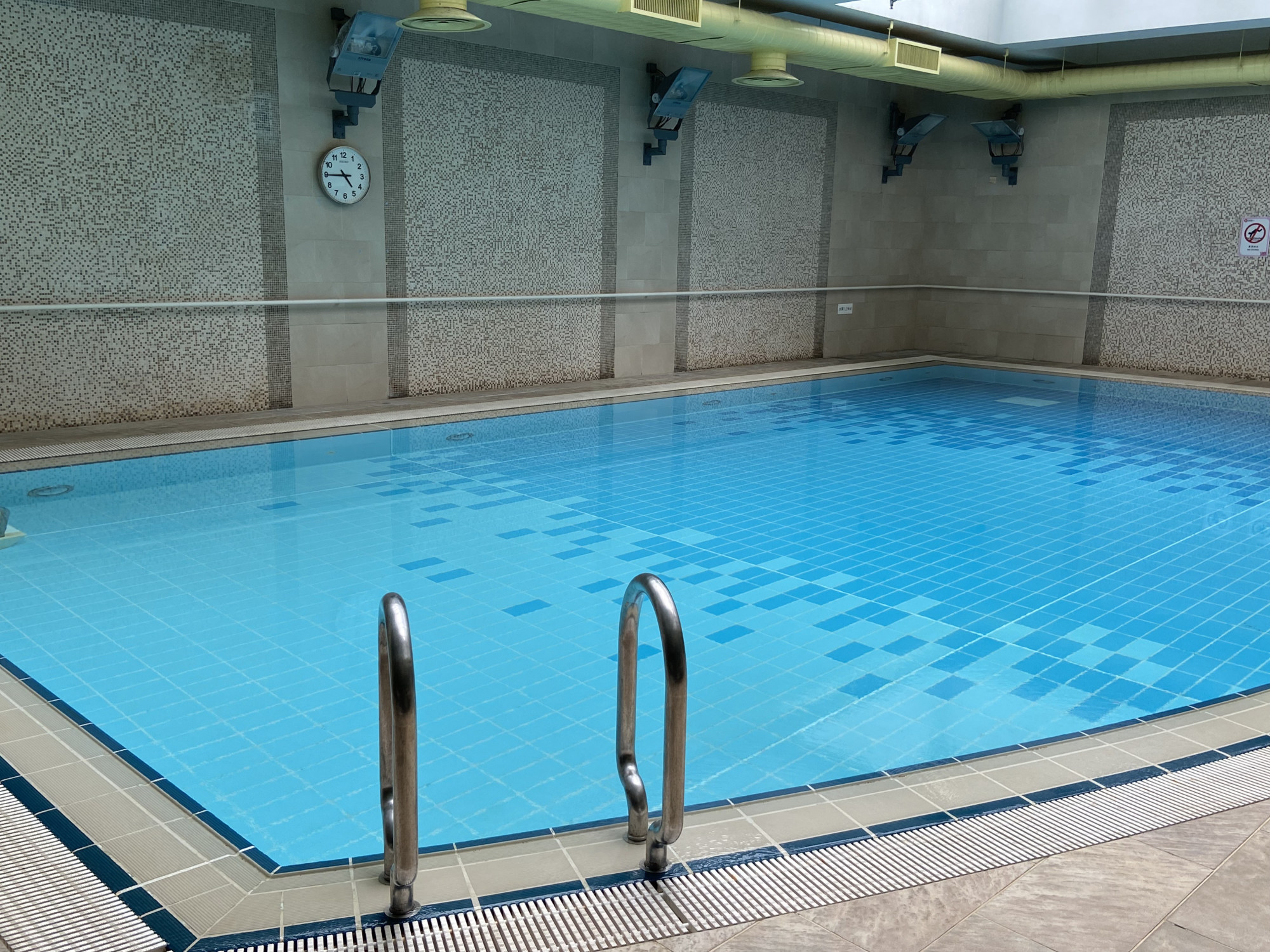 The HKHS' third and final stand-alone SEN project will offer 312 flats on Lee Kung Street in Hung Hom, due for completion this year.
The remaining units will be integrated with HKHS's three large development projects. There are 261 units in the 1,467-unit development project at Pak Wo Road in Fanling due for completion in 2024, and 3.4 per cent of the 5,800-flat redevelopment of Kwun Tong Garden estate in Kwun Tong, which will be completed in 2032.
The third project will be 600 SEN homes out of the 3,900-flat redevelopment of Ming Wah Dai Ha in Shau Kei Wan, due for completion in 2035.
"Study indicates that the senior citizens living in elderly care projects are happier, healthier and live longer," said Yeung. "It can help to ease the pressure on the public healthcare system government elderly services."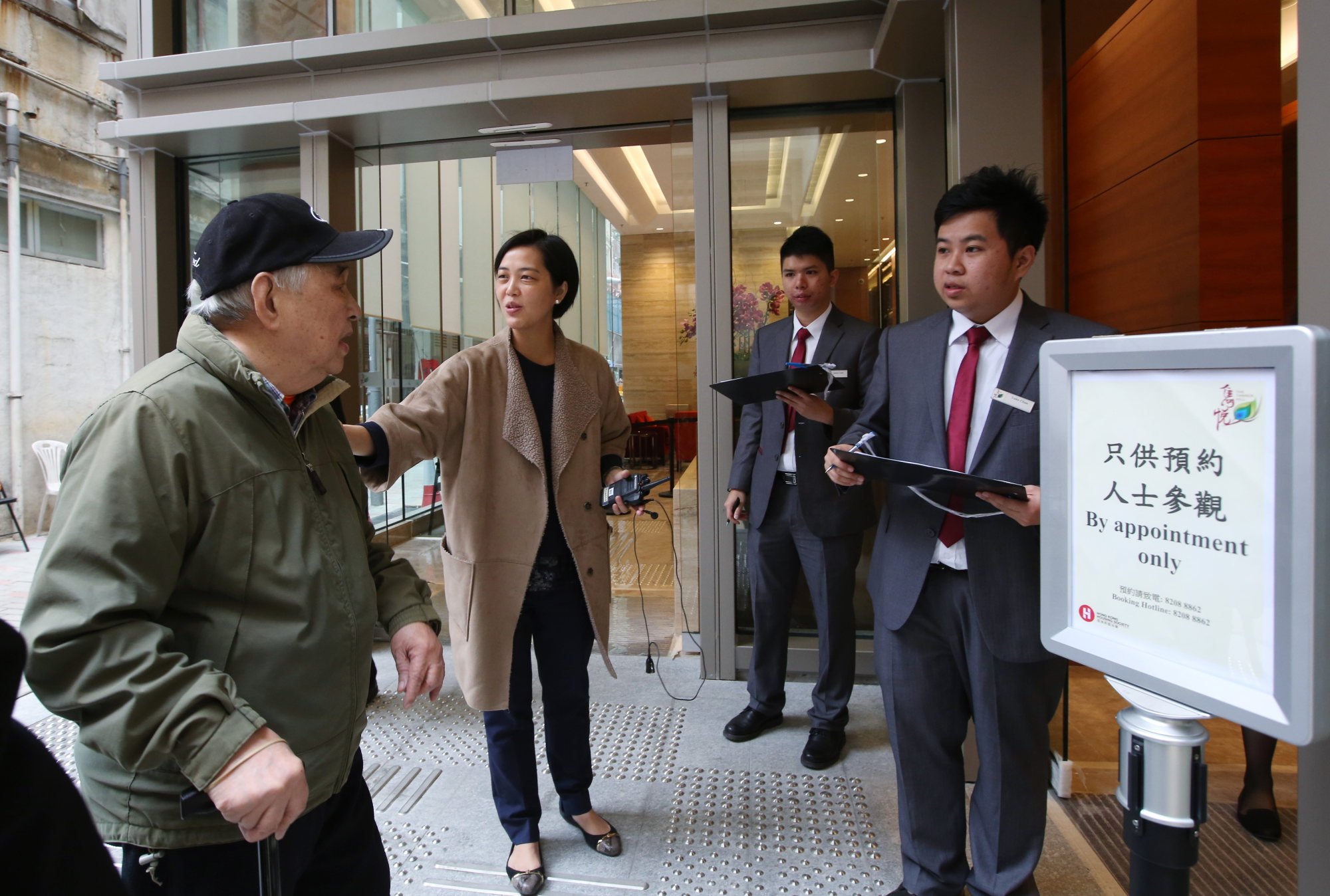 Hongkongers are living longer than ever before, and the city has topped global longevity surveys since 2010. An infant born in Hong Kong in 2020 can expect to live to 85.4 years on average, according to the World Bank's data. Women can expect to live until 88, and men until 83 years.
The average life expectancy for both sexes increased by nearly five years since 1997. Still, the ageing population is becoming a financial burden on the government as the expenditure on elderly services surged 82 per cent to an estimated HK$14 billion in the 12 months ending on March 31, 2023, from HK$7.7 billion in the fiscal period ended March 31, 2018.
"There are tenants aged 100 at our estates," said Yeung of HKHS.
At Jolly Place and Cheerful Court, the average age across the two estates was 80 at the end of March, with 41 per cent in the 80-89 bracket, 15 per cent in the 90-99 range and five centenarians, HKHS said.
SEN residents tend to have "better self-rated health," better quality of life and larger social-support network, which all add up to needing fewer inpatient services than the average Hong Kong population, according to a 2018 research by the University of Hong Kong and Sau Po Centre on Ageing.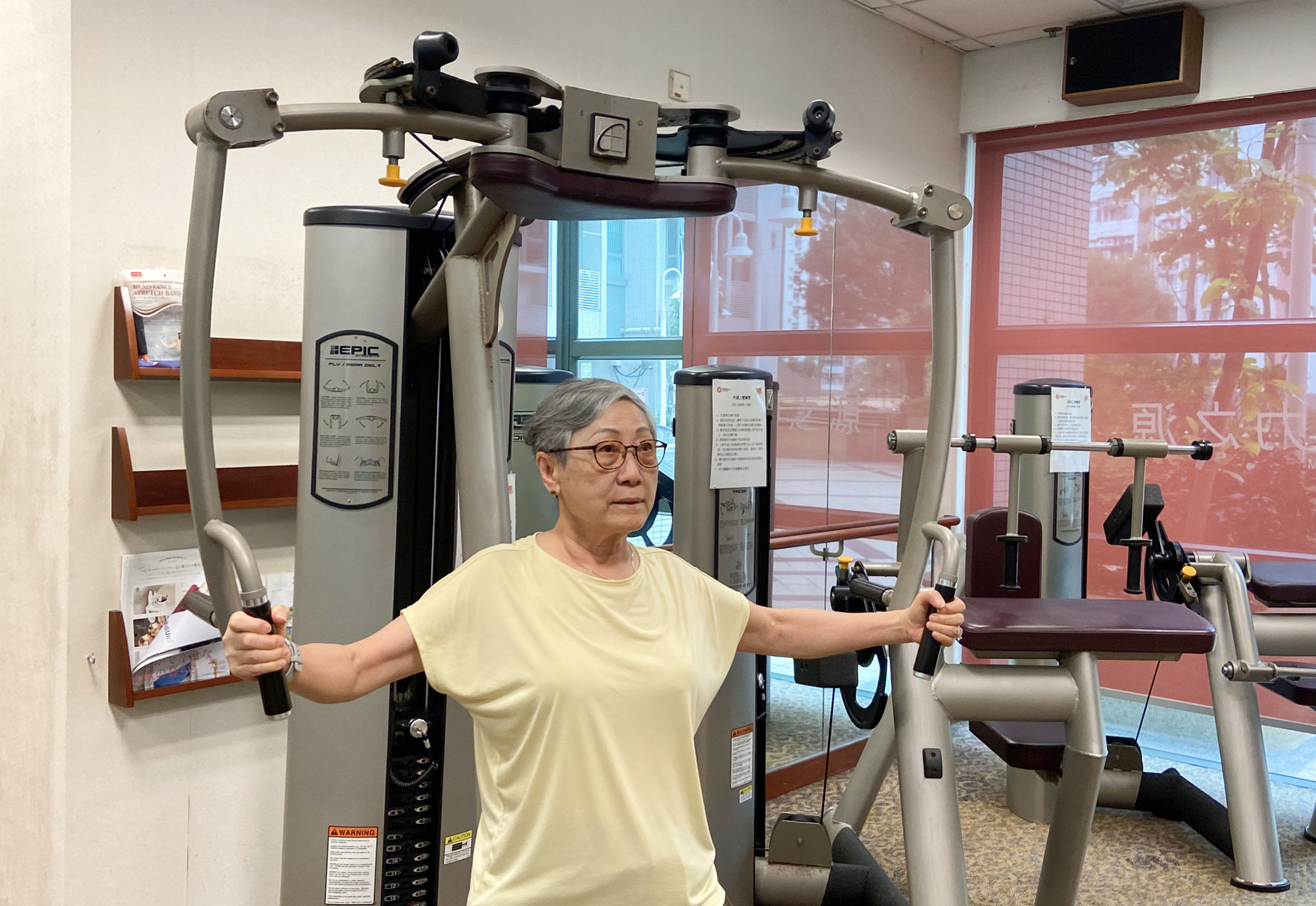 Demand for elderly housing has also caught on with Chinese pensioners from outside Hong Kong.
Mazy Lee, 75, moved into Cheerful Court in 2014, paying HK$800,000 in a one-time "lease for life" contract. She sold her Los Angeles home to return to Hong Kong after her husband passed away, and their children preferred to remain in the United States.
"I live in a one-bedroom flat, after waiting for about four years," she said.
She goes to the gym and swims three times every week, taking classes and workshops in drums and coffee to stay active and engaged.
"I made more friends and [have become] healthier after living here," she said.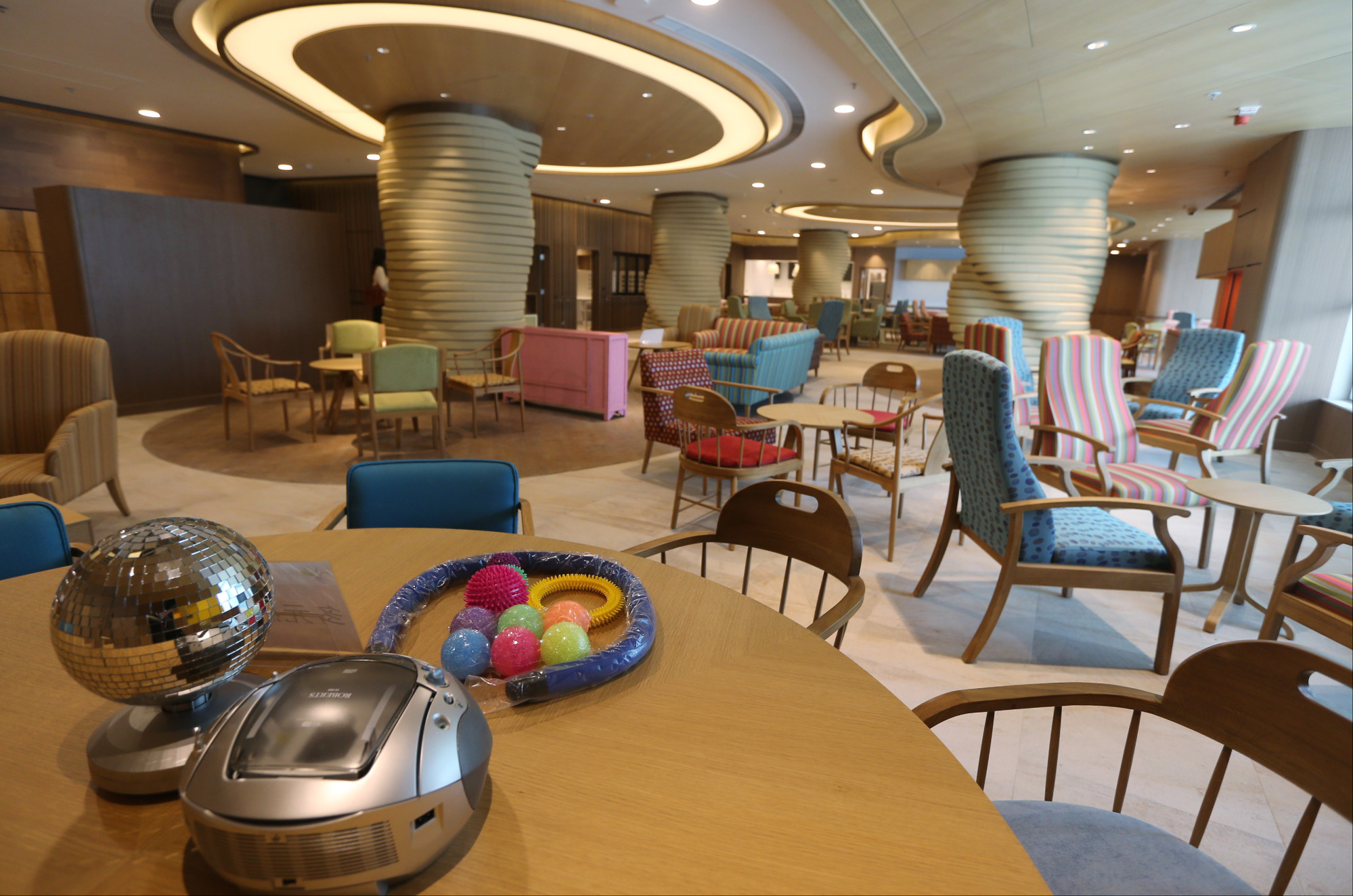 The entry fee, or "lease-for-life," for government-subsidised SEN projects starts at HK$770,000 for a studio apartment, and goes up to HK$1.14 million for one-bedroom flats. At Tanner Hill, which is unsubsidised, a 351-sq ft unit costs HK$5.7 million.
Applications to live in SEN projects are subject to asset assessments, based on pension, and other income from property, vehicles and businesses.
Jolly Place and Cheerful Court require single residents in the 60-69 age bracket to have between HK$4.11 million and HK$7.33 million in assets and between HK$6.17 million and HK$11 million for couples. There is a waiting list of about 500 applicants for the two projects.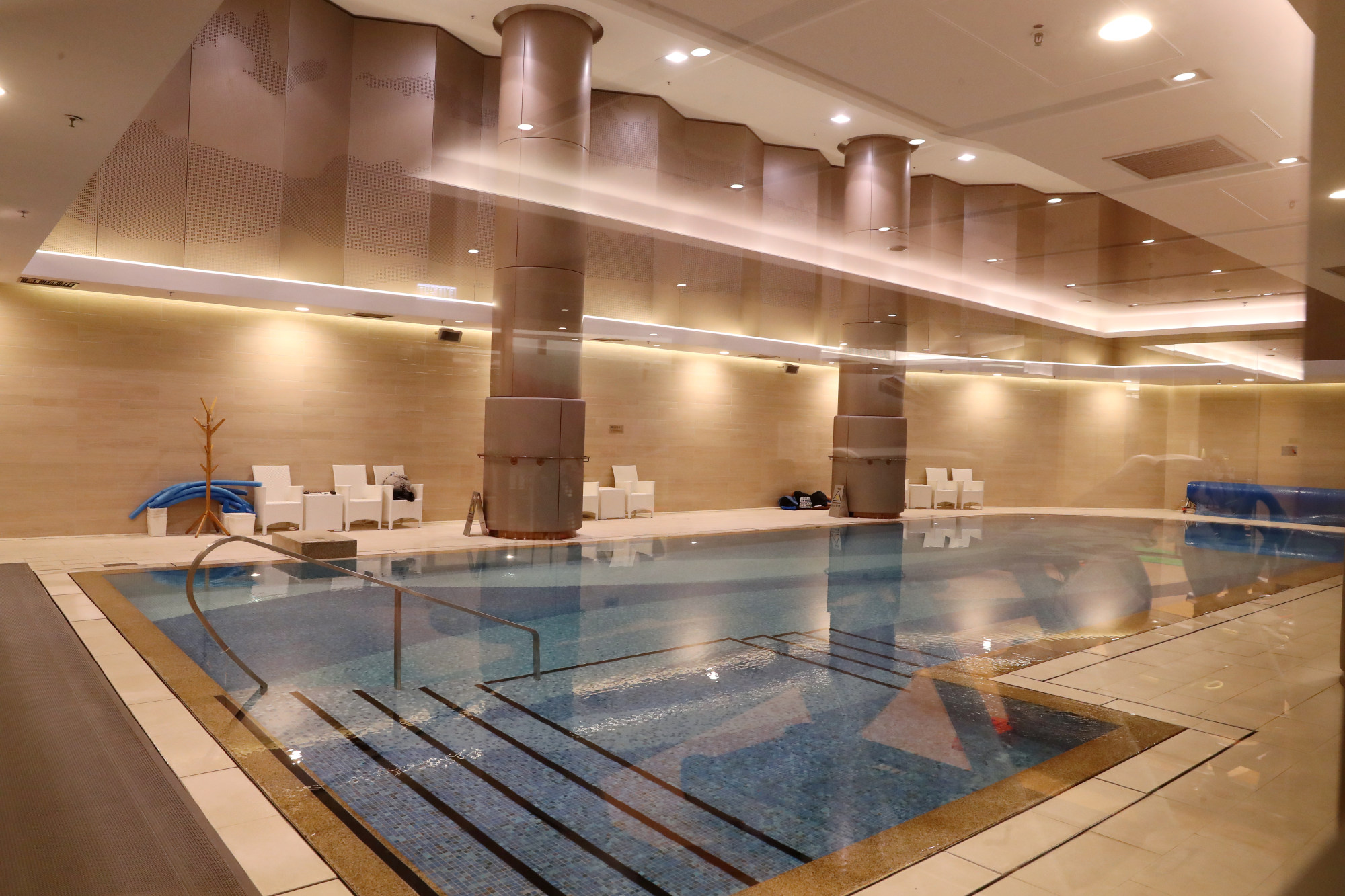 Private developers are addressing the needs of the elderlies differently, offering age-friendly features for sale, just like other new flats.
"The Chinese recognise that the flats they own still have value even after they passs away, so we consider these flats to have potential resale value," said Rebecca Wong, planning director at SHKP's project planning and development department.
SHKP is moving towards a "multigeneration" approach in its housing projects, combining age-friendly designs suitable for the young and the old to live in one estate, rather than developing a purpose-built senior housing estate.
Similarly, ChinaChem's new Mount Anderson residential project at the Anderson Road quarry in Kwun Tong has set aside 30 units for senior residents, out of the total 334 apartments.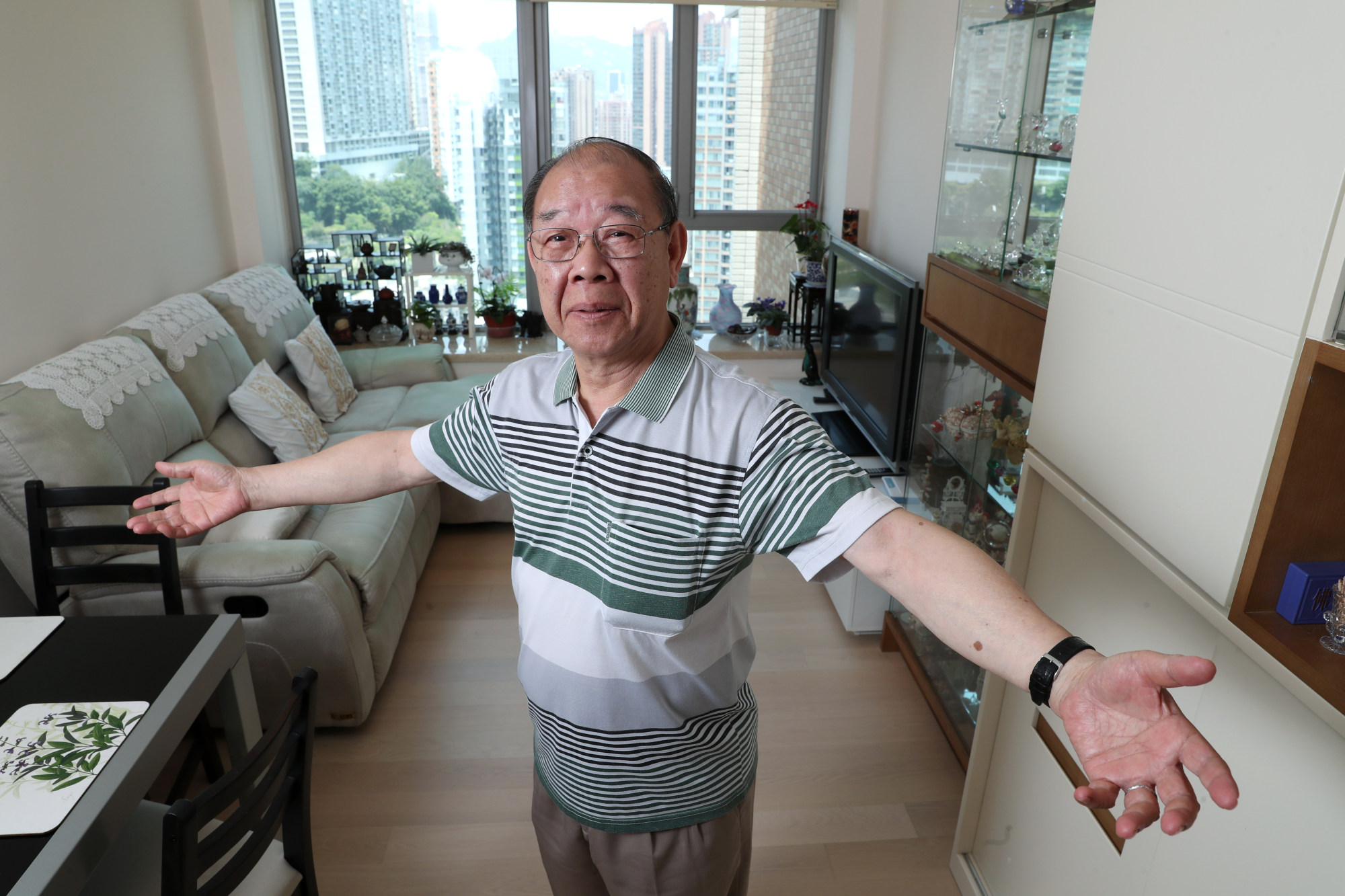 "Three generations of some families live in different places on Hong Kong Island, Kowloon and New Territories," said Spencer Lu, SHKP's project director at the planning and development department. "If they live in a multigeneration project, the children need not worry about neglecting their parents or grandparents if they are sick or they are bored."
The clubhouses of these projects provide for various activities for different age groups or physical and psychological needs of the elderly, he said.
It will work with professional institutions to set up a wellness hub at the shopping centre of the development, for a cheaper rent, for various therapeutic and medical services, said Lu.
Its mega residential project in Sai Sha, comprising 9,500 units in different phases under construction, will embrace a multigeneration living concept.
"It is more practical and will expand this multi-generation concept to our larg-scale new project," he said.