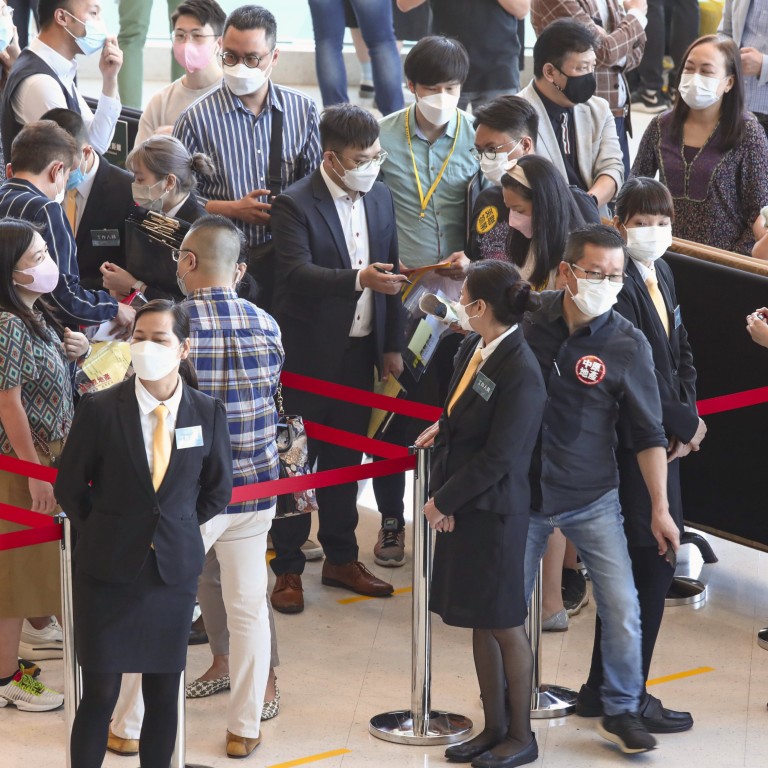 Hong Kong's homebuyers snap up Grand Jete's new flats in Tuen Mun to get ahead of rising mortgage rates
91 of 138 flats on sale at the Grand Jete found buyers at 3pm, agents said
The average price of the project was set at HK$15,548 per square foot, 10 per cent cheaper than new projects in the neighbourhood
In Tuen Mun on the western fringe of Hong Kong's New Territories, 91 of 138 flats on sale at the Grand Jete found buyers at 9pm, sales agents said. The project by CK Asset Holdings and Sun Hung Kai Properties (SHKP) range in size from 263-square foot studios to three-room flats measuring 722 square feet (67 square metres), with the average price at HK$15,418 per square foot.
Hong Kong's biggest mortgage lenders kept their prime rates unchanged immediately after the monetary authority's June 16 move, giving homebuyers the opening to get ahead of higher borrowing costs. Grand Jete's cheapest unit started from HK$4.3 million (US$547,830).
"The interest rate hikes are within market expectations and should have little impact on the real estate market," said Louis Chan Wing-kit, Centaline's vice-chairman and chief executive of residential in Asia-Pacific. "Property is more secure than other investments. Even if Hong Kong follows the interest rate hike, interest rates are still at a low level, which is still favourable for homebuyers."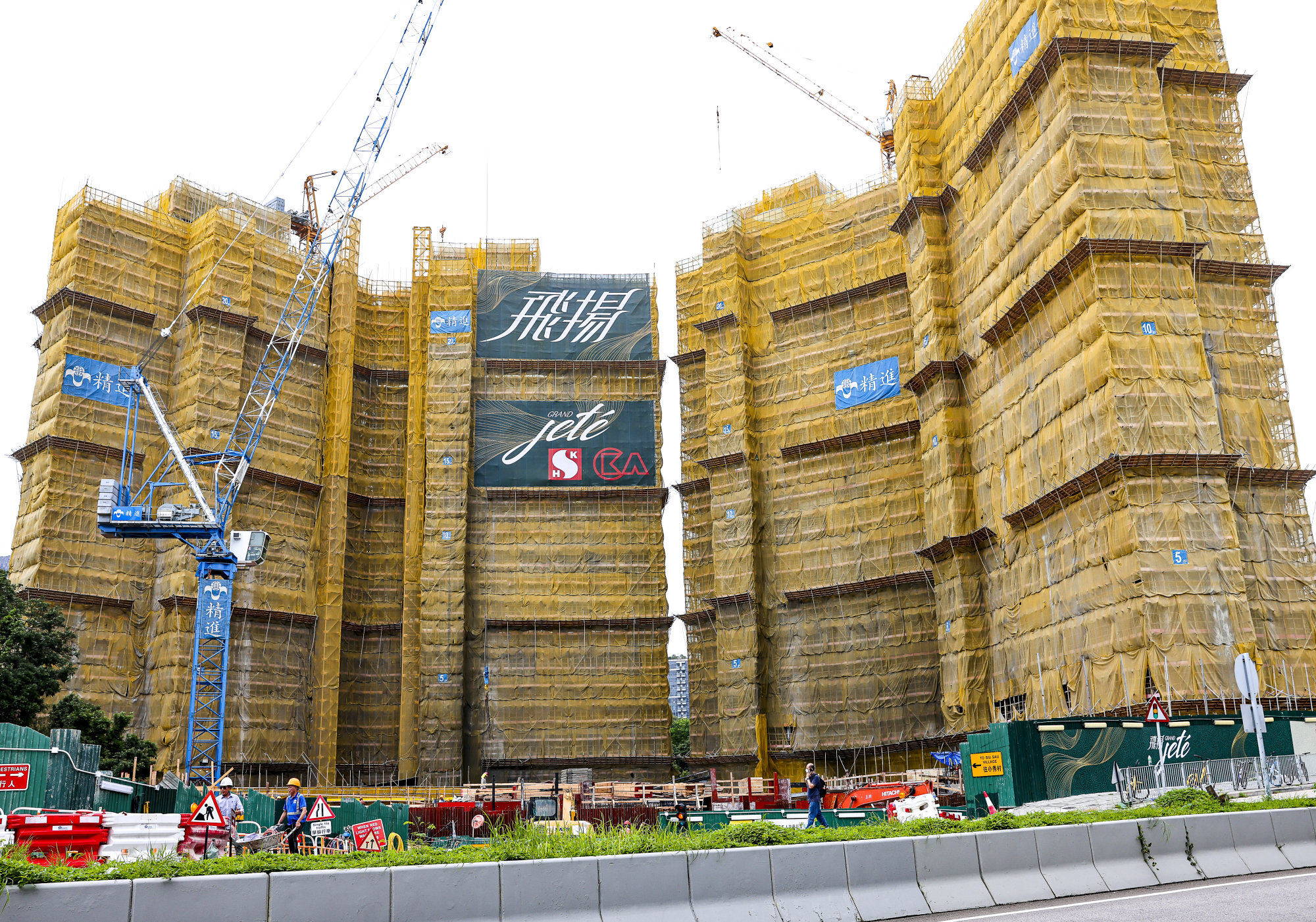 Today's launch followed the successful sale of SHKP's Silicon Hill project in Tai Po, where 90 per cent of the 72 final units on offer were sold on Friday. Last weekend, 70 per cent of Silicon Hill and Henderson Land Development's Baker Circle Dover flats in Hung Hom were sold.
Grand Jete's developers set the project's average launch price 10 per cent cheaper than competing new projects in the Tuen Mun neighbourhood.
The project was oversubscribed by more than eight times, receiving about 1,200 bids for the 138 available units, giving Centaline's Chan the confidence to predict that the current batch would sell out.
Phase one of Grand Jete comprises 400 flats in two 20-storey towers, scheduled for delivery at the end of March 2024.
As many as 800 newly built homes were sold all over the city in June, and transactions could reach 1,500 by the end of the month with new launches scheduled in Lohas Park, according to Centaline.
That would be in line with May's sales of 1,492 transactions, at
a 10-month high
, as sentiments improved with Hong Kong's fifth wave of Covid-19 under control. But with the surge of new launches and rising interest rates, Chan said it has subdued second-hand transactions.
Developers are
offering lower prices for new projects
to bolster sales in an environment of rising interest rates and increasing supply of flats. At Lohas Park, Hong Kong's biggest residential enclave, one project that sits atop a shopping centre is priced 14.5 per cent below the initial launch prices of similar projects in the neighbourhood before the interest hike in mid-June.
The US central bank has flagged 10 increases through the end of 2023. The Hong Kong Monetary Authority (HKMA) increases its base rate in lockstep under its linked exchange rate system to preserve the local dollar's peg to the US currency.