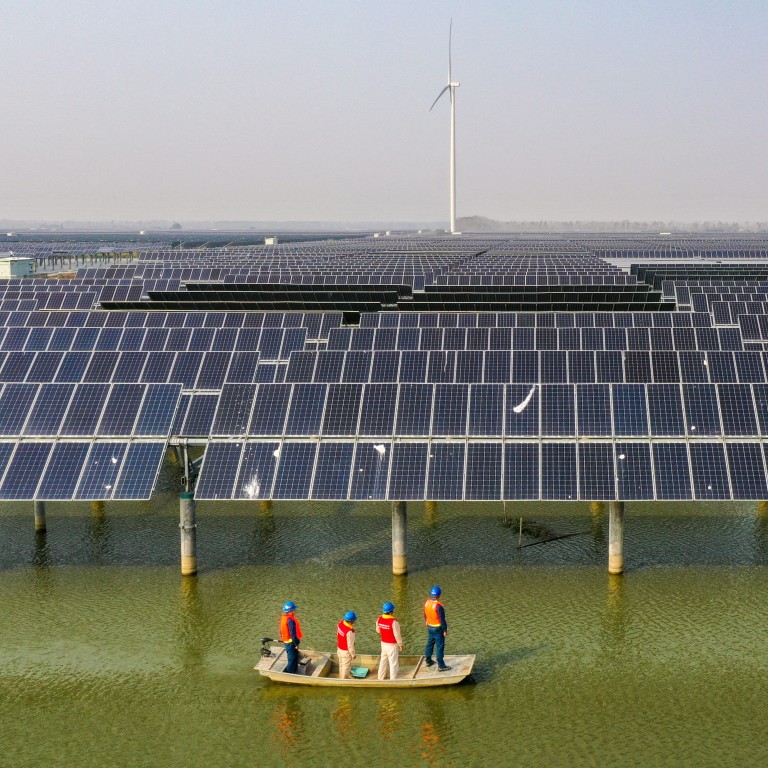 China needs to act fast to close the widening supply-demand gap for low-carbon talent, experts say
China has added 18 new occupations to the country's professions list, three of which are related to the country's carbon neutrality goal
Demand for carbon professionals could rise by as much as 10 times over the next five years, says recruitment expert
The demand for talent in China's sustainability and low-carbon fields is expected to increase by up to tenfold within the next five years, but the country faces challenges in training and education to churn out professionals, according to recruitment experts.
The Ministry of Human Resources and Social Security added 18 new occupations to the country's professions list on June 14, three of which are related to China's carbon neutrality goal.
One of the three nationally recognised occupations is "carbon sequestration appraiser", which refers to personnel engaged in the measurement and assessment of nature-based carbon sink projects. The other two are "energy efficiency and emission-reduction consultant" for construction projects and "integrated energy attendant" – personnel engaged in diagnosing, planning and managing customers' energy consumption situations.
"The numbers in terms of open roles and demand for talent in the sustainability and carbon space have been growing in the past few years," said Xu Hailong, a partner at international headhunting firm Heidrick & Struggles' Beijing office. "Within the next five years or so, we expect the demand to increase by five, if not up to 10 times."
Since Chinese President Xi Jinping announced in 2020 the "dual-carbon" goals of peaking national carbon emissions by 2030 and reaching
net-zero emissions
by 2060, the country's attitude towards sustainability has changed dramatically and the topic is no longer viewed as a threat to economic development, but as an opportunity for sustainable growth and long-term competitiveness, said Xu.
In February, China implemented a new rule that requires a wide range of companies to disclose their carbon emissions publicly for the first time. The country also launched its national
carbon emissions trading market
last July, allowing companies to trade their unused emission quotas. These developments have increased the demand for talent with skills in the carbon and energy fields.
"On the one hand, the demand is there, however on the other, we're starting from a small pool of existing talent," said Xu.
Although the country's major recruitment websites have witnessed increasing demand for talent related to carbon management in the first half of this year, the supply of professionals stands at just one-third of the current demand, according to recruitment agency Hays China.
Another reason for the shortage of carbon specialists is the lack of a system for cultivating talent and education. Although Chinese colleges and universities offer certain courses related to carbon management, such as environmental science or environmental engineering, the focus is more on environmental governance, according to Hays China.
While many short-term training courses are available, their effectiveness leaves a lot to be desired as some of these programmes are highly theoretical and abstract, said Xu.
To alleviate the talent shortage, China's Ministry of Education issued a plan last month, encouraging universities and higher education institutions to set up courses for carbon neutrality, and incorporate green and low-carbon concepts into their curriculum to support the country's carbon goals.
In terms of demand, jobs are primarily concentrated in carbon calculation and management, corporate ESG strategy and reporting, zero carbon and emission reduction consulting services, and energy management, according to Hays China.
Some of the country's heavy emitting sectors such as logistics, transport and construction, and clean energy sectors such as solar, wind, hydrogen and nuclear are seeing demand for personnel with experience in low-carbon research and development and operational know-how.
Candidates with digital skills and the ability to make data-driven decisions to move a company towards net-zero are also highly valued, said Xu from Heidrick & Struggles.