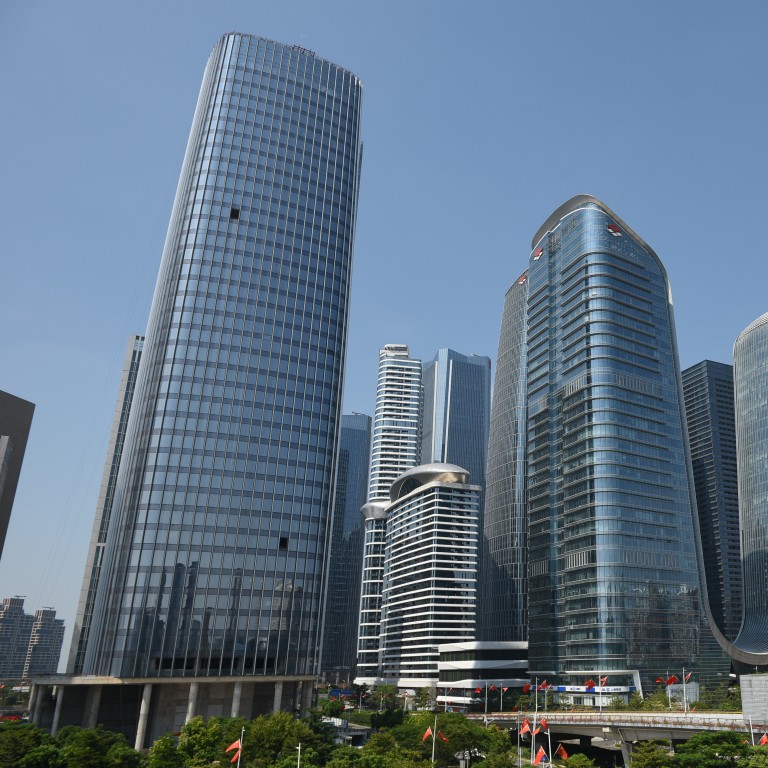 Qianhai offers cheap housing and full-time jobs in bid to attract more Hongkongers to work in special economic zone
Qianhai is a special economic zone in the southern tech hub of Shenzhen and just an hour's drive from Hong Kong
The nine measures are aimed at 'celebrating the 25th anniversary of Hong Kong's handover to China on July 1' as zone makes bid for more talent
Hundreds of full-time jobs and cheaper housing are among nine new measures being offered by the Qianhai special economic zone in Shenzhen to support Hong Kong individuals and companies to work and start businesses there.
The nine measures are aimed at "celebrating the 25th anniversary of Hong Kong's handover to China on July 1," according to a statement by Qianhai International Liaison Services on Monday. They include a plan to offer 400 low-rent houses to Hong Kong talent working full-time in Qianhai.
"The policies of Qianhai will allow Hong Kong companies and individuals in the finance sector, professionals, legal workers, and start-ups to explore opportunities in Qianhai," said Witman Hung Wai-man, principal liaison officer for Hong Kong at the Shenzhen Qianhai Authority, in a statement.
Qianhai is a special economic zone in the southern tech hub and just an hour's drive from Hong Kong. Originally created in 2009, Qianhai is already home to 11,500 companies with ties to Hong Kong.
In September, Beijing announced a plan to increase Qianhai's size from 14.9 square kilometres to 120.6 sq km to entice more businesses to open operations in the area.
Among the other measures announced on Monday are plans to allow Hongkongers aged 18 to 45 years old to apply for 800 full-time jobs being created by internet giant Tencent Holdings, Deloitte and other companies based in the special economic zone.
Qianhai is also setting up 139,000 sq metres of new office space for Hong Kong start-ups, along with a competition for them to win 88 prizes worth a combined 7 million yuan (US$1.05 million). The zone is also offering Hong Kong legal firms help to set up in the area, as well as a range of medical services for Hong Kong, Macau or international workers based there.
The special economic zone will also introduce more measures to make it easier for Hong Kong investors to conduct cross border financial transactions.
"The Qianhai measures are a good move to attract more start-ups to set up business there," said Edmund Wong Chun-sek, a Hong Kong lawmaker who represents the accountancy constituency. "However, most companies and individuals will not relocate just because of lower tax rates or cheaper rent … they will only be willing to live in a city if they can make money from the business operating there … Qianhai still cannot provide big business opportunities."
He also said the Covid-19 pandemic, which has closed the border between Hong Kong and the mainland for over two years, has made it more difficult to facilitate the cross border flow of talent.
"Reopening the border to allow talent to freely travel between Hong Kong and the Greater Bay Area is vital to make the Qianhai effort and other related projects work," said Wong.