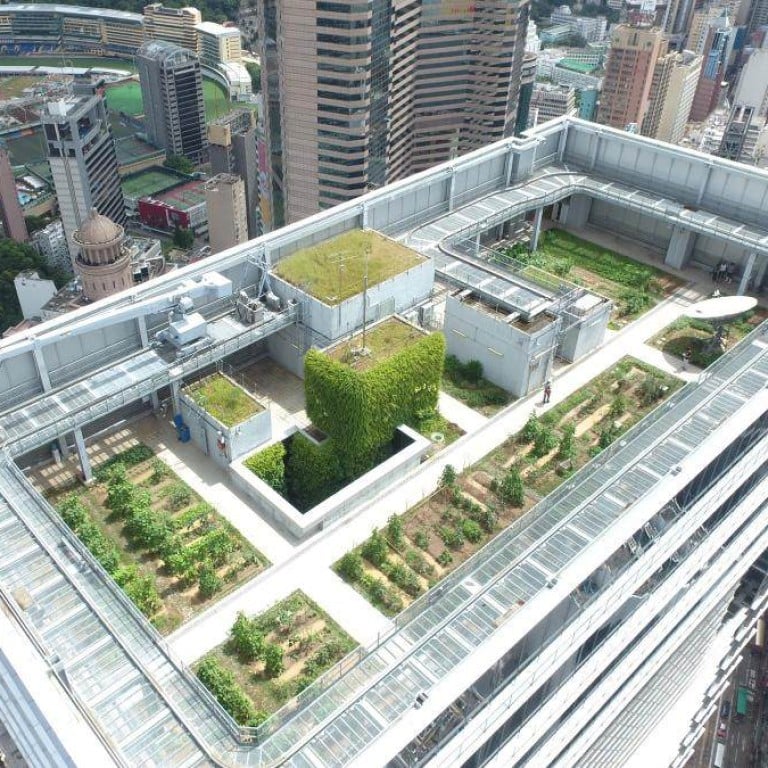 Rooftop farms in Hong Kong skyscrapers provide fruitful and nutritious hobby to stressed-out urbanites
The Urban Farm in Causeway Bay's Hysan Place lets people grow and harvest their own crops on the rooftop
These projects help tenants and other stakeholders fulfil some of their ESG goals
A high-rise office tower in Hong Kong's bustling shopping district of Causeway Bay is an unlikely spot for planting aubergines and taros, but every quarter or so, 110 lucky people get to set foot on 8,000 square feet of soil located on the 38th floor of the 40-storey skyscraper to grow and harvest their own crops.
The open space in Hysan Place on Hennessy Road, called The Urban Farm, is just one example of several non-rural gardens in one of the world's densest cities and one of the most expensive property markets.
"Hong Kong has a lot of high-rise rooftops … Hysan Place's rooftop farm is perhaps the only major one in town where you actually plant on ground soil and not in pots," said Mark Tung, Hysan Development's general manager of corporate communications.
"Of course, farming can easily be done at the ground level, but Hong Kong's land prices do not usually allow for street-level farming in the heart of urban areas. So rooftops can be the way to go if things are planned well."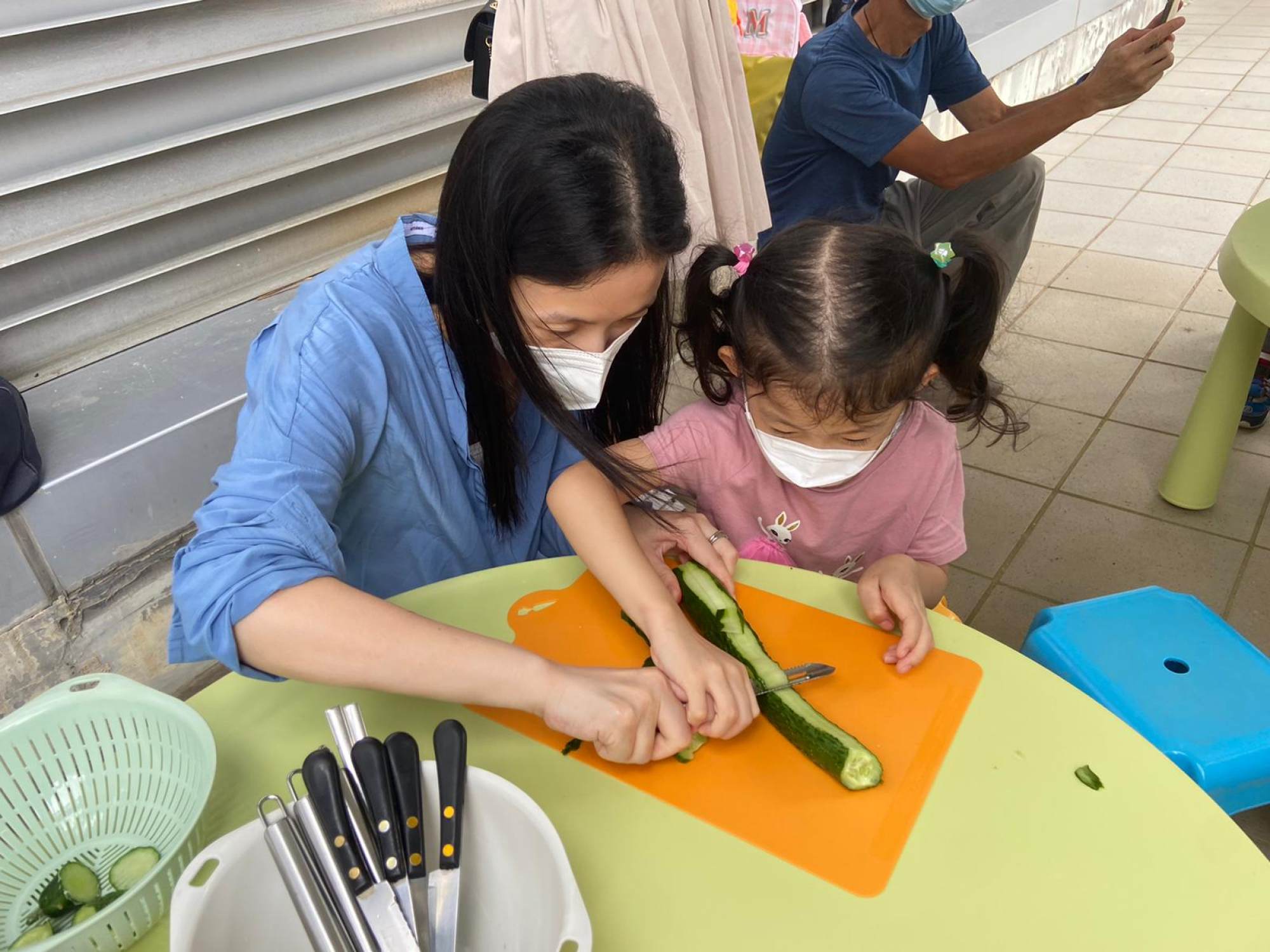 Any Hongkonger can get a chance to tend to their own crops every season by joining the Lee Gardens Club and entering a lottery, Tung said. Hysan tenants, employees, students, as well as members of charity organisations and elderly centres can also apply.
The urban farm has been quite a hit, Tung said, with Hysan getting as many as 500 applications every season for just over 50 strips of land. Each strip is shared by two people.
Hysan provides the seeds and water, but the farmers are responsible for taking care of their own plants. Okras, rosemary and chilli peppers are among some of the crops that are currently being grown.
The project has helped Hysan attract a wider set of tenants and stakeholders who are interested in fulfilling some of their environmental, social and governance (ESG) goals, said Tung.
"The green aspects are obviously fulfilled, but interestingly enough the … farm has become a focal point for the Lee Gardens community. Stakeholders like tenants' staff, kids from neighbouring schools, participants in the area's elderly centres, shoppers, our own colleagues – they have become fast friends through the seasonal farming programmes working alongside each other, ploughing away," Tung said.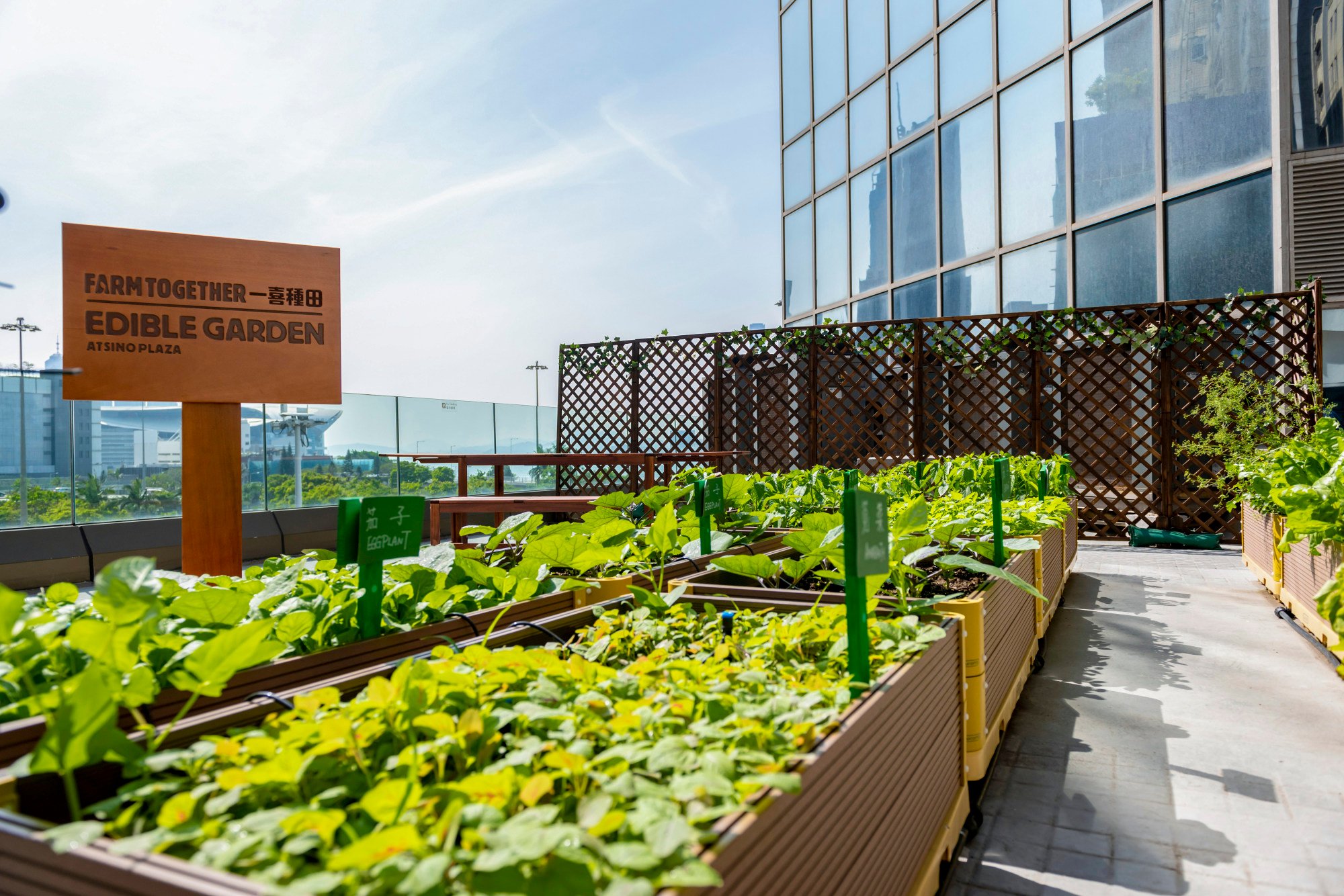 "These thousands of people who have taken part in Hysan Place's farming sessions in the past 10 years have benefited both physically and psychologically from growing things in this urban oasis."
The building also houses an artificial wetland on the 16th floor that collects and recycles used water from the office floors above. The plants in Sky Wetland act as filters for the water, which is then used for irrigation and cleaning.
Sino Group, which controls Hong Kong-listed developer Sino Land, currently has 17 farms in Hong Kong and one in Singapore, spanning over 54,000 sq ft, cultivating 380 plant and crop species and producing more than 1000kg annually, a company spokesman said.
"These farms serve as platforms to breathe new life into the group's properties while also enabling people to experience urban farming," he said. "In a wider perspective, Farm Together aligns the group's sustainability vision 2030 commitment. Investors are increasingly integrating ESG factors into their decision-making processes to ensure responsible and sustainable investment."
Tenants also benefit from the initiative, with the farms providing freshly harvested crops to Michelin-starred restaurants Roganic Hong Kong and Forum at the Sino Plaza in Causeway Bay.
"Through shortening the distance between farm and table, the farm-to-table or farm-to-fork dining concept minimises packaging and food waste, while preserving the taste and nutritional value of the ingredients, making it an environmentally friendly and low-carbon dining choice," the spokesman said.
These are just some of the ways that developers in Hong Kong are trying to
achieve their sustainability goals
, with more landlords looking into incorporating rooftop farms in their buildings, according to property consultancy JLL.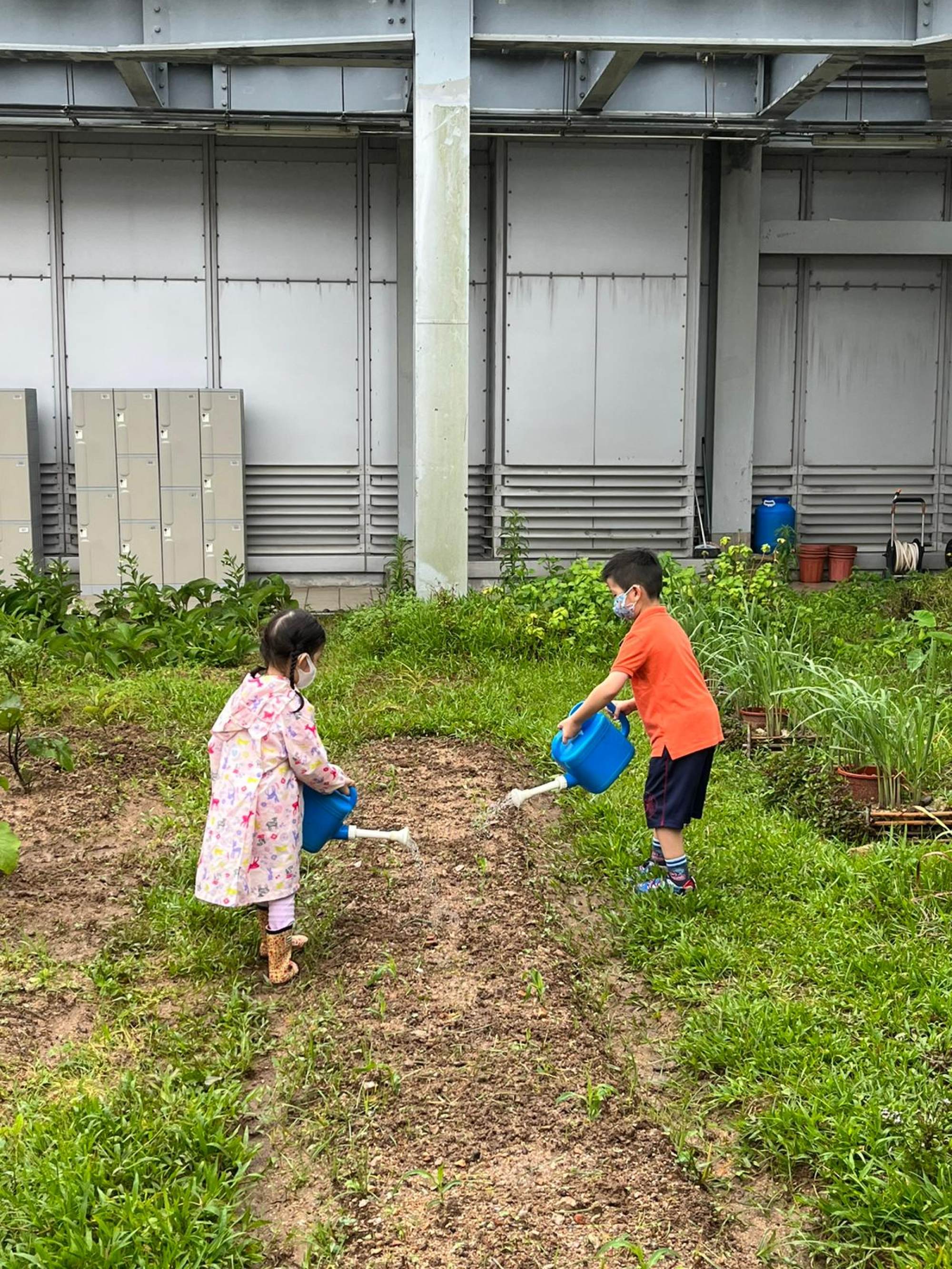 The company in 2014 set up a 1,076 sq ft farm on the rooftop of the Bank of America Tower in Central. The farm produces a typical annual yield of 200kg.
In 2019, JLL teamed up with YKK Hong Kong, a subsidiary of Japanese zipper manufacturer YKK Group, to build a 9,000 sq ft rooftop garden in a factory building in Tuen Mun.
The farm finances itself through funds generated from the recycling of cardboard and other waste materials from tenants. Half of the harvested crops are given to employees of tenants, while the rest is donated to charity groups.
"We are the first property management company in Hong Kong to involve its buildings in an urban rooftop farming initiative," said Chung Chi-hung, head of property management at JLL in Hong Kong.
"The rooftop farm can showcase to the public what sustainable city living looks like and facilitate a positive relationship between people and food, allowing us to appreciate our food a lot more."