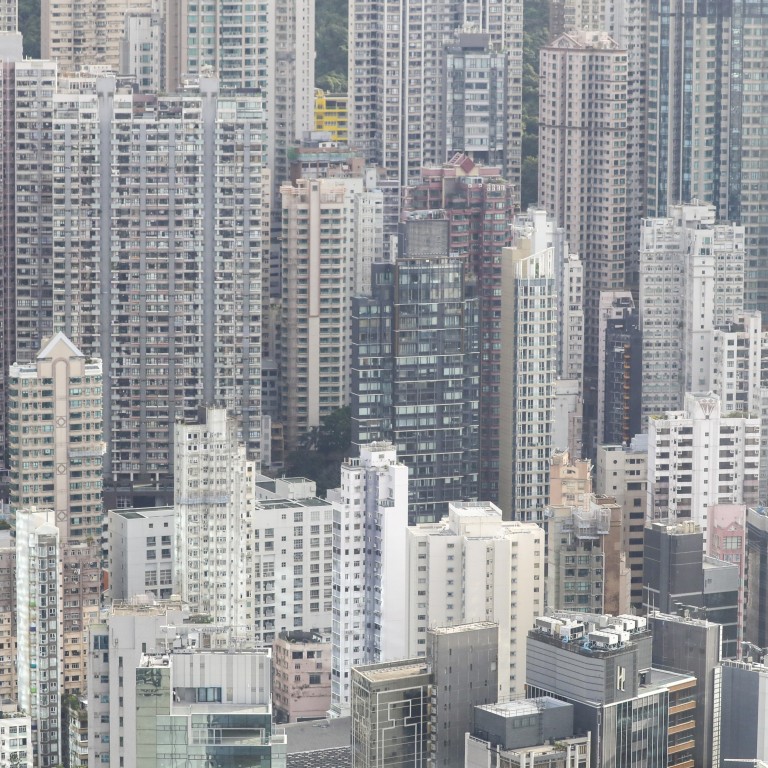 Hong Kong index of lived-in home prices fell in May and could decline further in June amid high supply of new flats, interest rate rise concerns
Index of lived-in home prices dipped 0.3 per cent in May, according to data released by the Rating and Valuation Department on Tuesday
The decline may widen slightly to 0.5 per cent in June, Ricacorp executive says
The prices of lived-in homes in Hong Kong fell in May, a decline that could have stretched into the past month, as homeowners are offering more discounts amid a high supply of new developments and concerns about rising interest rates.
The index of
lived-in home
prices dipped 0.3 per cent to 384.4 in May, according to data released by the Rating and Valuation Department on Tuesday. It reversed the gain of 1 per cent in April.
"In June … the decline in home prices may widen slightly to 0.5 per cent," said Derek Chan, head of research at Ricacorp Properties. He attributed the decline to anticipation of an interest rate rise and an uptick in Covid-19 infections. "Some [homeowners] had to sell
at discounted prices
."
The Hong Kong Monetary Authority (HKMA), the city's de facto central bank, has raised rates in tune with the US Federal Reserve. Based on the current Hibor, or the Hong Kong Interbank Offered Rate, the actual mortgage interest rate for some mortgages has risen to more than 2.1 per cent, a more than two-year high.
Hong Kong's commercial banks have, however, kept their prime rates unchanged after the HKMA's most recent rate hike, which has kept the interest rate on prime-based mortgages unchanged. People are, therefore, snapping up property before the banks eventually do raise their prime rates.
A 731 sq ft flat at St Barths in Ma On Shan, for instance, last week changed hands for HK$13.7 million (US$1.75 million), or a loss of HK$1.02 million over four years, according to agency Century 21 Goodwin.
Any changes in the index in July and August will depend on any interest rate increases, as well as policies revealed on the 25th anniversary of Hong Kong's handover to China, said Ricacorp's Chan.
"In the short term, new launches will compete with second-hand properties, weighing on second-hand property prices in some areas," said Martin Wong, director and head of research and consultancy for Greater China at Knight Frank.
In the second half of the year, the average number of first-hand transactions will reach 1,500 to 2,000 per month, but the prices of new projects will not be set aggressively, he added.
Tuesday's data came as developers continue to launch new projects. On Thursday, Villa Garda I in Lohas Park will put 238 flats on sale. On Friday, the first two phases of The Horizon in Tai Po will see 444 flats offered for sale.
In May, the prices of larger homes outpaced those of smaller ones, the government data shows. Homes larger than 1,722 sq ft saw the largest increase in prices at 2 per cent, while homes measuring 431 to 752 sq ft reported the biggest decline at 0.6 per cent.
The property price index fell by 2.4 per cent in the first five months of this year. The May figures are also 3.4 per cent lower than a record high of 398.1 reached in September last year.