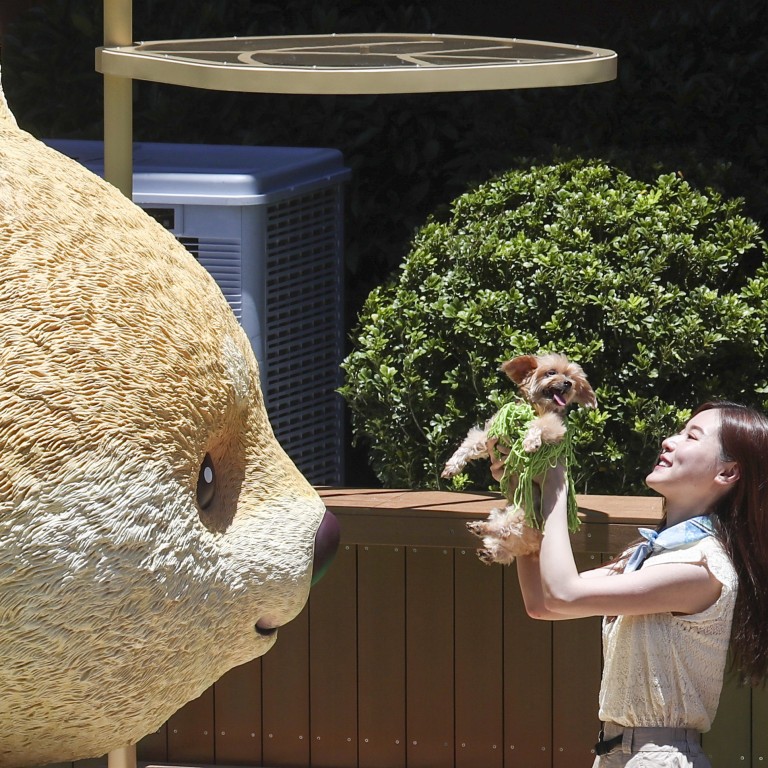 Sun Hung Kai Properties, Sino Land invest in malls, luring shoppers with upgrades for pet lovers, kids, and NFT fans
New Town Plaza in Sha Tin and Tmtplaza in Tuen Mun aim to give consumers who are now accustomed to e-commerce new reasons to visit
Hong Kong retail sales have rebounded from the Covid-19 outbreak earlier in the year, but malls continue to struggle without tourist dollars
Some of Hong Kong's largest developers are looking to pets, teens, kids and aficionados of digital avatars to lure people back to shopping malls as Hong Kong emerges from its worst phase of the Covid-19 pandemic.
Sun Hung Kai Properties (SHKP) is investing HK$300 million (US$38 million) to renovate its New Town Plaza in Sha Tin, adding 80,000 square feet of entertainment zones tailored for pet lovers, teens and kids. Sino Land's Tmtplaza in Tuen Mun, meanwhile, is banking on luring fashion fans with NFTs (non-fungible tokens) and the prospect of dressing up digital avatars.
The moves come as the government distributes its second batch of HK$5,000 consumption vouchers aimed at boosting consumption following the city's worst Covid-19 wave earlier in the year.
The upgrades at SHKP's New Town Plaza include a 60,000 sq ft Play Park on the mall's lower level, plus a 20,000 sq ft outdoor area spanning two levels, which will include Instagram-ready areas aimed at delighting pets and teens.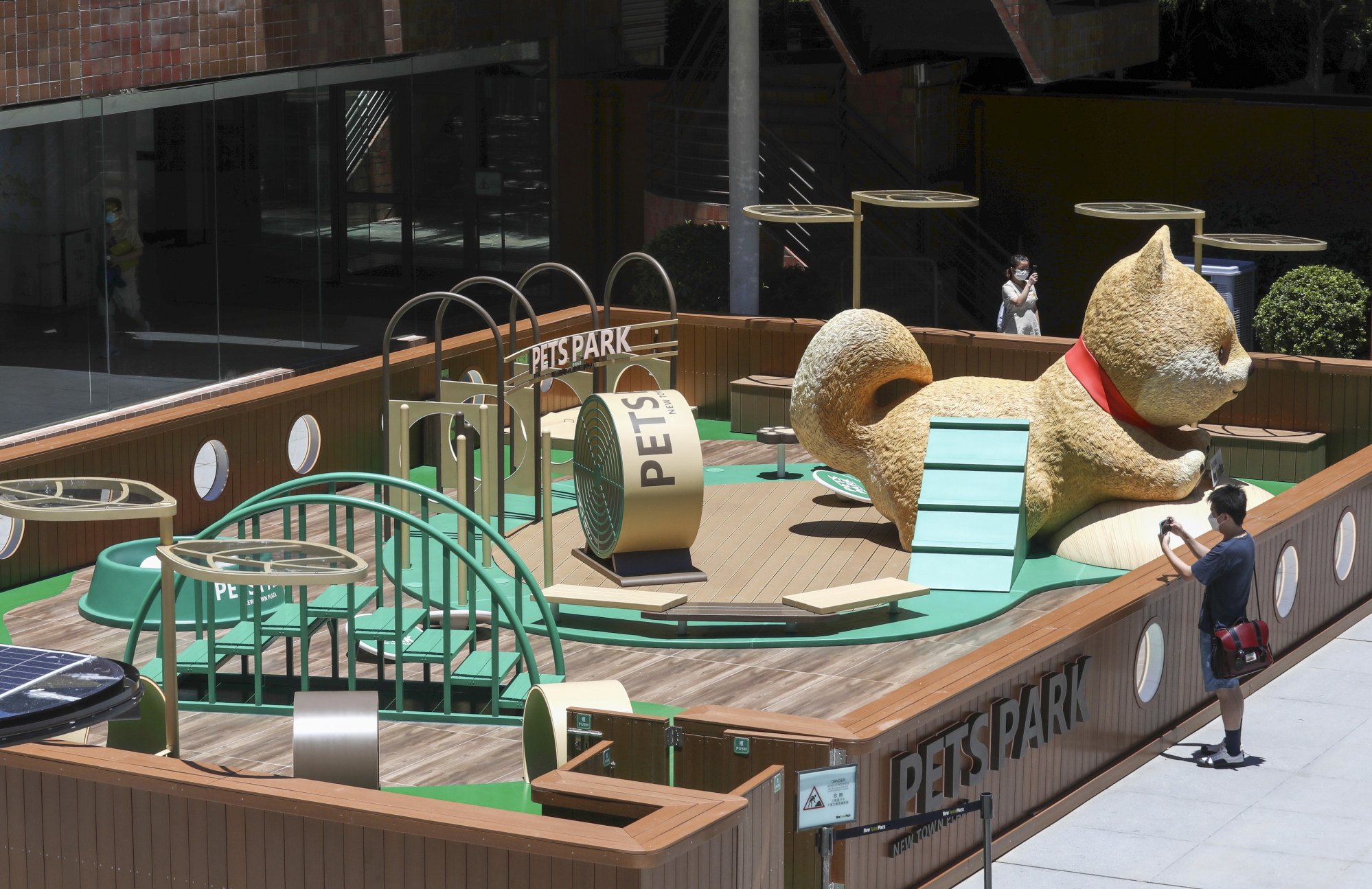 The mall's Pets Park opened last Thursday, while a pet- friendly restaurant will open in the third quarter. In 2019, around 11 per cent of 2.4 million households in Hong Kong owned a cat or a dog. The total pet population exceeded 1.2 million, including smaller animals.
"Shopping malls are actively doing promotions to attract customers to come and spend physically, countering the surge of online shopping," said Lawrence Wan, a senior director of commercial property agent CBRE.
Hong Kong retail sales rebounded 11.7 per cent year on year in April with e-commerce jumping by 36 per cent. Online retail sales accounted for 8.3 per cent of the total retail value in the first four months of 2022.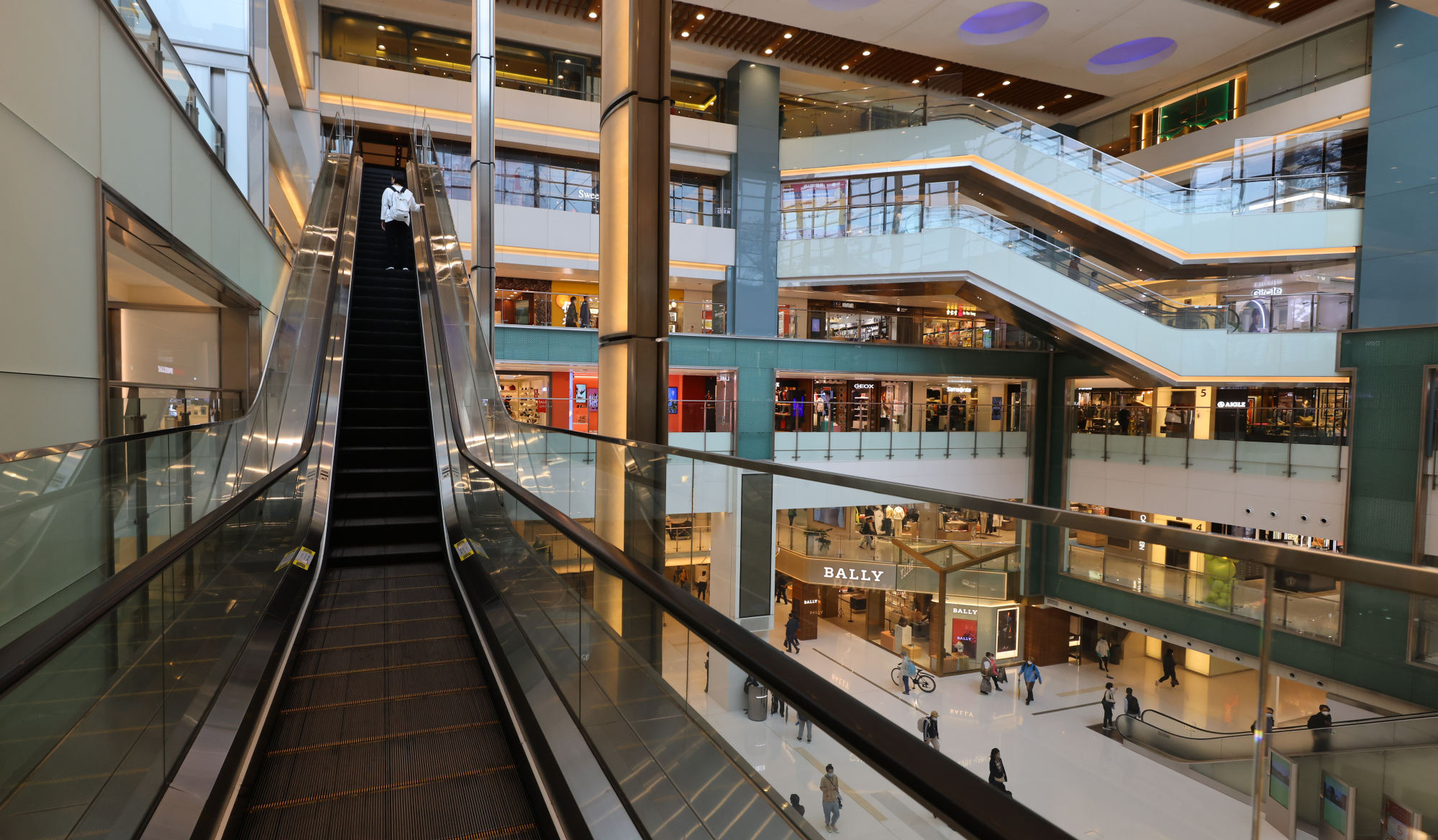 "The street-level retailers and malls are generally stable with domestic support in Hong Kong," said Simon Smith, a senior director of Savills. "But the pressure is still high", as domestic demand provides limited support.
"They are waiting for the return of mainland tourists," he said.
Mall rents in Hong Kong are stable overall, with a 0.4 per cent increase in May. However, locations in the New Territories saw rents fall by 5 per cent.
Wan predicted the future of shopping malls in Hong Kong would be like a "matrix", in which the different shopping experiences of online and physical stores would supplement each other.
"Based on opinions and preferences of the public, the direction of various themed areas in the mall will see the integration of pets, parent-child play, leisure, and entertainment," said Yoki Hui, deputy general manager of Sun Hung Kai Real Estate Agency.
New Town Plaza hopes for a double-digit increase in the number visitors thanks to its renovation, Hui said.
Likewise, Tmtplaza managers expect the mall's "Beauty Me NFT Community" to help drive a 15 per cent increase in footfall and 30 per cent sales growth for beauty-oriented tenants, according to Bella Chhoa, asset manager of Sino Group.
The first phase of the programme is giving away 1,000 NFTs, along with gift cards and additional services, to customers as the programme's founding members.
"This NFT project is not a one-off event," Chhoa said. "Rather, we aim to develop a long-term engagement with all NFT owners."