Alibaba
Get more with myNEWS
A personalised news feed of stories that matter to you
Learn more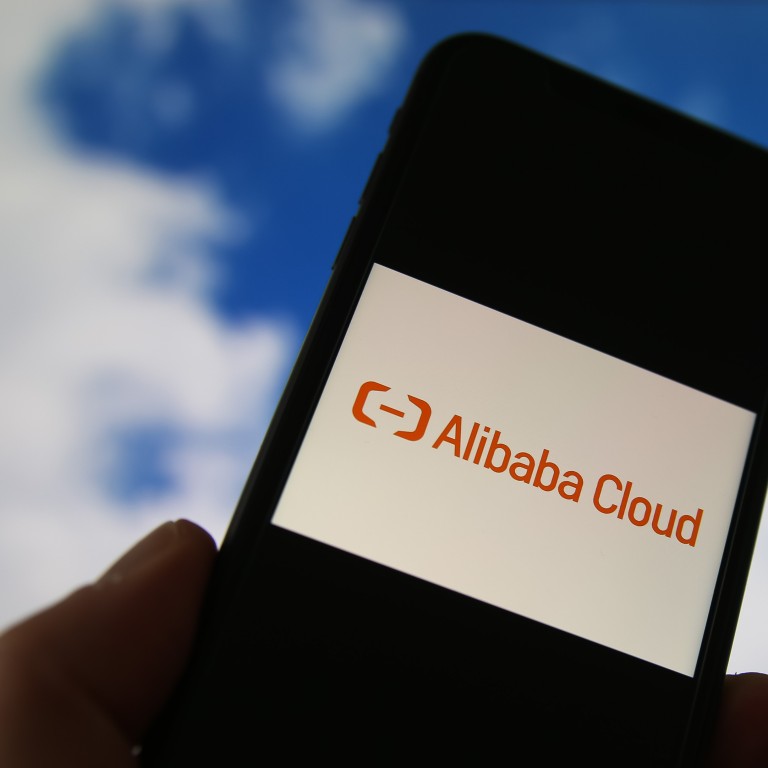 Alibaba's cloud services unit launches carbon management tool for its global business customers to aid decarbonisation drive
The Hangzhou-based company announced the global launch of Energy Expert, a software-as-a-service (SaaS) tool, for its enterprise customers
The platform is designed to help companies around the world achieve their carbon neutrality goals via Alibaba's technologies and solutions
Alibaba Group Holding's cloud business unit is introducing a digital platform to help its customers around the world manage their carbon emissions, in the e-commerce giant's latest move to support global decarbonisation progress and combat climate change.
The Hangzhou-based company announced the global launch of Energy Expert, a software-as-a-service (SaaS) tool for its enterprise customers, on Thursday. Companies that use the artificial intelligence-powered platform, will be able to measure, analyse and manage their carbon emissions at a corporate and product level, helping them make more sustainable decisions, according to Alibaba Cloud.
Alibaba owns the South China Morning Post.
The platform is designed to help companies achieve their carbon neutrality goals via Alibaba's technologies and solutions, said Chen Lijuan, general manager of product and solutions at Alibaba Cloud, in a statement on Thursday.
"We hope our proven innovation can be helpful for our global customers to achieve their net-zero targets through insightful actions and informed sustainability practices," she said.
Energy Expert helps customers to automate their carbon accounting and reporting process, and obtain real-time sustainability impact statistics to keep them informed on corporate- and product-related emissions. It can help users identify the source of carbon emissions from daily business activities and the full life cycle of their products.
It can give AI-powered recommendations to help customers balance their business growth and environmental impact, such as by reducing emissions, increasing clean energy use, and optimising supply chains, according to Alibaba Cloud.
The digital tool has been in use in China since February, serving over 2,000 companies and helping them to save over 2 million kilowatt-hours of energy per day, and reducing carbon dioxide emissions by a total of 400,000 tons since February, according to Alibaba Cloud.
In the wake of China's announcement in 2020 of its goals of reaching peak carbon emissions nationwide by 2030, and achieving net-zero emissions by 2060, more Chinese technology giants are taking action to support the policy.
Tencent Holdings, the Shenzhen-headquartered tech giant, aims to become carbon-neutral across its operations and its supply chain by no later than 2030, according to a February announcement. Beijing-based search engine provider and AI company Baidu announced its 2030 carbon neutrality goal last June.
Alibaba unveiled its carbon neutrality pledge last December, aiming to reach net-zero emissions in its Scope 1 and 2 emissions – direct greenhouse gas emissions from owned or controlled sources, and indirect emissions from the generation of purchased electricity, steam, heating, or cooling – by 2030.
It has also targeted to reduce by half the carbon intensity of Scope 3 emissions - all other indirect emissions that occur in a company's value chain - across its entire chain in the same time frame, and eliminate 1.5 gigatons of carbon emissions across its entire ecosystem by 2035, or what it calls its "Scope 3+" emissions.
In 2020, Alibaba's total greenhouse gas emissions were 9.514 million tons, which included 510 thousand tons from Scope 1 emissions, 3.71 million tons from Scope 2, and 5.294 million tons from Scope 3, according to the company's Carbon Neutrality Action Report released last December.
Alibaba Cloud, the country's biggest cloud service provider with a 36.7 per cent market share in the first quarter of 2022, aims to reach carbon neutrality in all three scopes by 2030.
Energy Expert also works with recognised industrial organisations, such as TÜV Rheinland, to provide authoritative online carbon footprint accounting and certification, helping customers to validate and communicate their energy-saving progress with stakeholders.
The German technical services provider this month released the world's first "zero-carbon factory" standard, to provide guidance for manufacturers worldwide in their green transition.