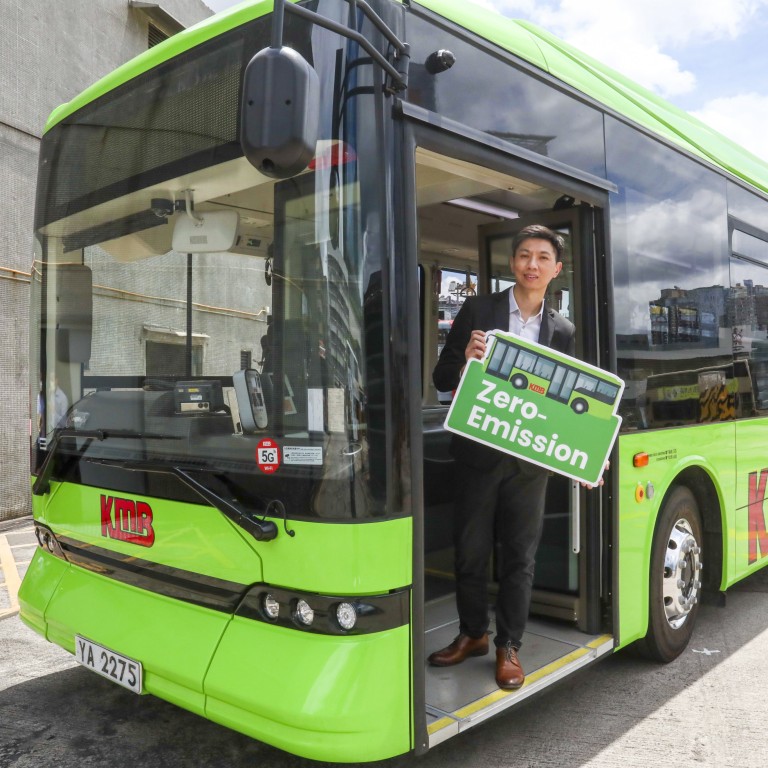 Climate change: Hong Kong bus operator KMB seeks government support to power rapid conversion of fleet to electric vehicles
KMB plans to increase the number of electric buses on the road from around 30 currently to 80 by the middle of next year and to 500 by 2025
With support from CLP and the government, the company aims to retire all its diesel-powered buses by 2040 – a decade ahead of an earlier target
Kowloon Motor Bus (KMB), which operates 70 per cent of Hong Kong's total fleet, is seeking support from the government and its power supplier to achieve its target of moving its entire fleet to low-carbon technology by 2040.
KMB, a subsidiary of Hong Kong-listed Transportation International, earlier this week announced that it will stop buying diesel buses to help the city reach its goal of becoming carbon-neutral by 2050.
KMB plans to increase the number of electric buses on the road from around 30 currently to 80 by the middle of next year and to 500 by 2025. Moreover, the company plans to fully retire its existing fleet of around 4,000 diesel buses by 2040 – a decade earlier than planned.
"In the past few years, new-energy vehicles, especially electric buses, have witnessed remarkable development progress," Addie Lam Tsz-ho, assistant director of communications, said in an interview. "Advancement in battery technology has much extended their driving range."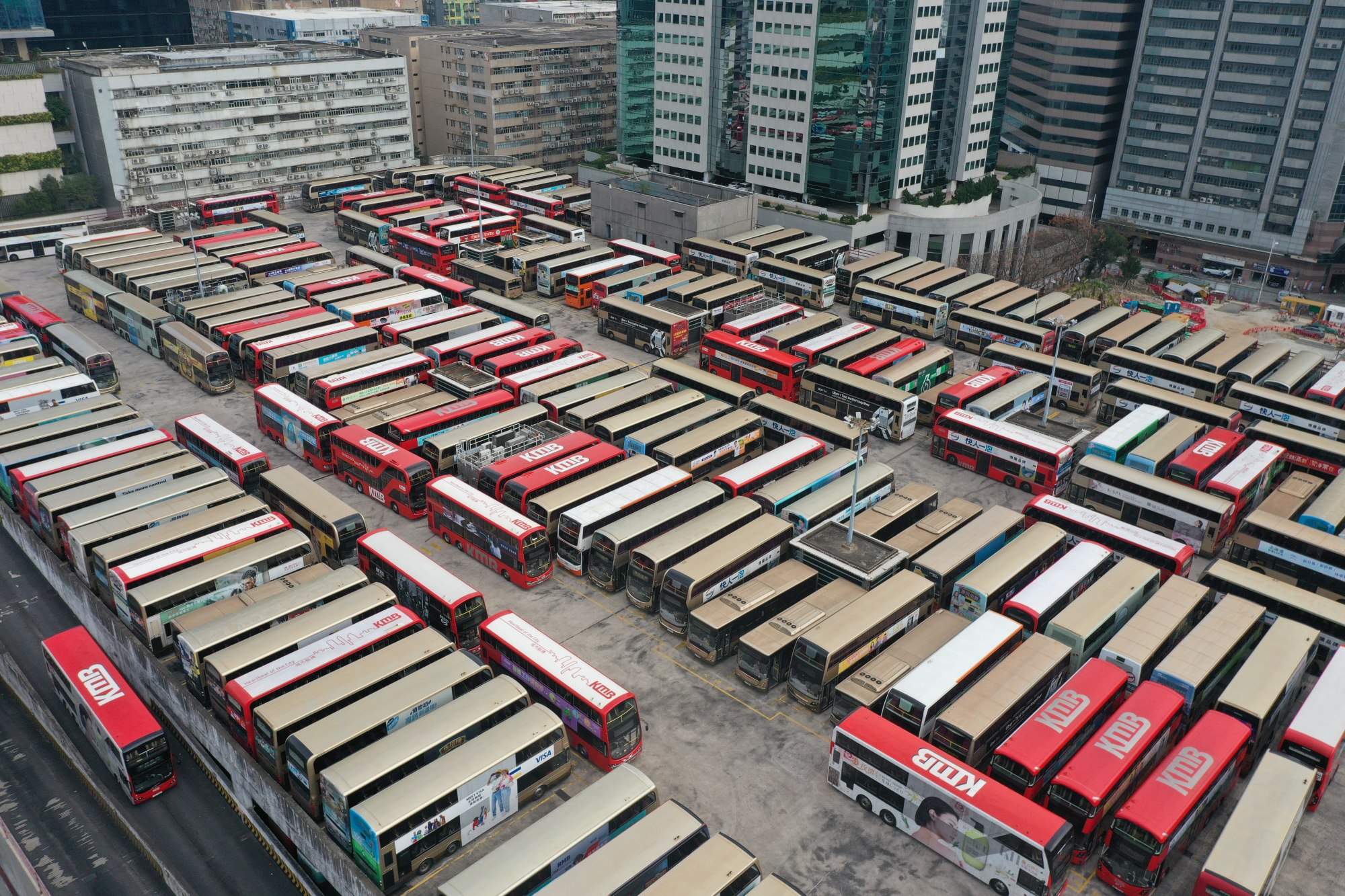 Having access to sufficient additional power supply from Kowloon's sole electricity supplier, CLP Power Hong Kong, will be essential as the company's fleet transitions to electricity, Lam said.
"Both the battery technology and manufacturing standards are well tested and quite mature, after trial runs in the past seven years or so," Lam said. "That's why last year we self-financed the purchase of 16 single-deckers from BYD and ordered 52 double-deckers to be delivered by early next year."
The 14 "first-generation" single-decker electric buses KMB bought a few years ago for trial operations had a driving range of 200 kilometres. That has improved to 250km on the latest single-decker vehicles and 300km for double-deckers it has ordered, he said.
A range of 300km is sufficient for almost two-thirds of the around 400 routes KMB operates.
BYD, a Shenzhen-based maker of batteries and electric vehicles, will supply 42 of the double-deckers, with the other 10 produced by UK-based Alexander Dennis.
The BYD buses use that company's "blade battery" technology, a new design featuring a long, thin shape that allows the battery to dissipate heat more efficiently, thus giving the vehicles longer driving range and operating life.
To support its growing electric fleet, KMB plans to build two new electric depots, in Tuen Mun and Tai Po, within the next few years.
However, those plans will be subject to the availability of additional power supply and charging infrastructure, which depends on whether the government will provide additional support, Lam said.
CLP has been in discussions with the government about the installation of additional infrastructure for electricity transmission and distribution to support KMB's charging needs. That requires government approval, since CLP is a regulated utility entitled to make a permitted rate of return on approved assets it invests in.
The Post has reached out to relevant government sources for comment.
Lam would not divulge the estimated costs, saying the plan has been put forward for town planning vetting.
The government has supported the adoption of electric transport by providing an HK$800 million (US$102 million) new energy transport fund in 2020. It subsidises trials of green transport products, with more than 200 companies having received up to HK$3 million for the purchase of each new-energy vehicle.
Further financial assistance from the government would help accelerate bus operators' fleet conversions, Lam said, as electric buses cost 30 to 40 per cent more than diesel ones.
On the other hand, the rise in oil prices this year – as a result of the war in Ukraine – has already improved the relative competitiveness of electric buses in terms of operating costs.
"We all have the intention and the mission to [promote new energy buses], but when it comes to turning it into reality and addressing the practical constraints, there are many things that still need to be considered," Lam said. "We need some ambitious actions."
For example, KMB would like to explore the use of hydrogen-powered vehicles in its green fleet, which are already in use in some cities in mainland China. However, they are not currently a viable option in Hong Kong, as the government classifies liquid hydrogen as a dangerous good and bans both its use as a fuel and its transport via roads, Lam said.