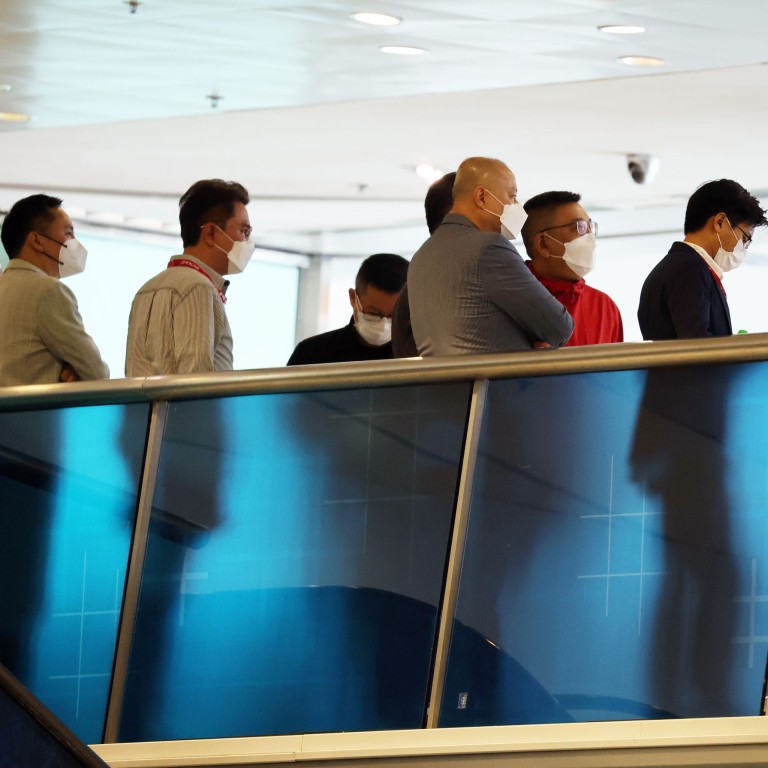 Typhoon dampens property investor spirits as few flats in new Hong Kong housing project find buyers
By 5pm Sunday, only nine out of the 72 units for open sale at Grand Jeté had found buyers, with another eight offered via tender
The lukewarm response was in contrast to strong interest last weekend when more than two-thirds of the 138 units found buyers
Hong Kong homebuyers have cooled on the property market with only a fraction of the 72 flats at the Grand Jeté project in Tuen Mun selling on Sunday.
Buyers snubbed the bargain prices offered by developers CK Asset Holdings and Sun Hung Kai Properties, which were 10 per cent cheaper than other new projects in the neighbourhood.
Even the move by banks to keep prime rates unchanged after the Hong Kong Monetary Authority's most recent rate hike failed to entice buyers.
"Few people with buying interest showed up," said Sammy Po Siu-ming, chief executive of Midland Realty's residential division for Hong Kong and Macau. "Those who hoped to own a flat in this project joined the buying spree last weekend and have already conducted their purchases."
By 5pm Sunday, only nine out of the 72 units for open sale had found buyers.
Another eight homes at Grande Jeté were offered to buyers via tender.
Po said the low transaction volume was in line with expectations as market sentiment turned weaker over the past few days.
The Grand Jeté sale was postponed from Saturday because of Typhoon Chaba. Dozens of buyers visited the sales office but most took a wait-and-see attitude.
The lukewarm response was in contrast to strong interest last weekend when more than two-thirds of the 138 units offered in the first round of the sale found buyers.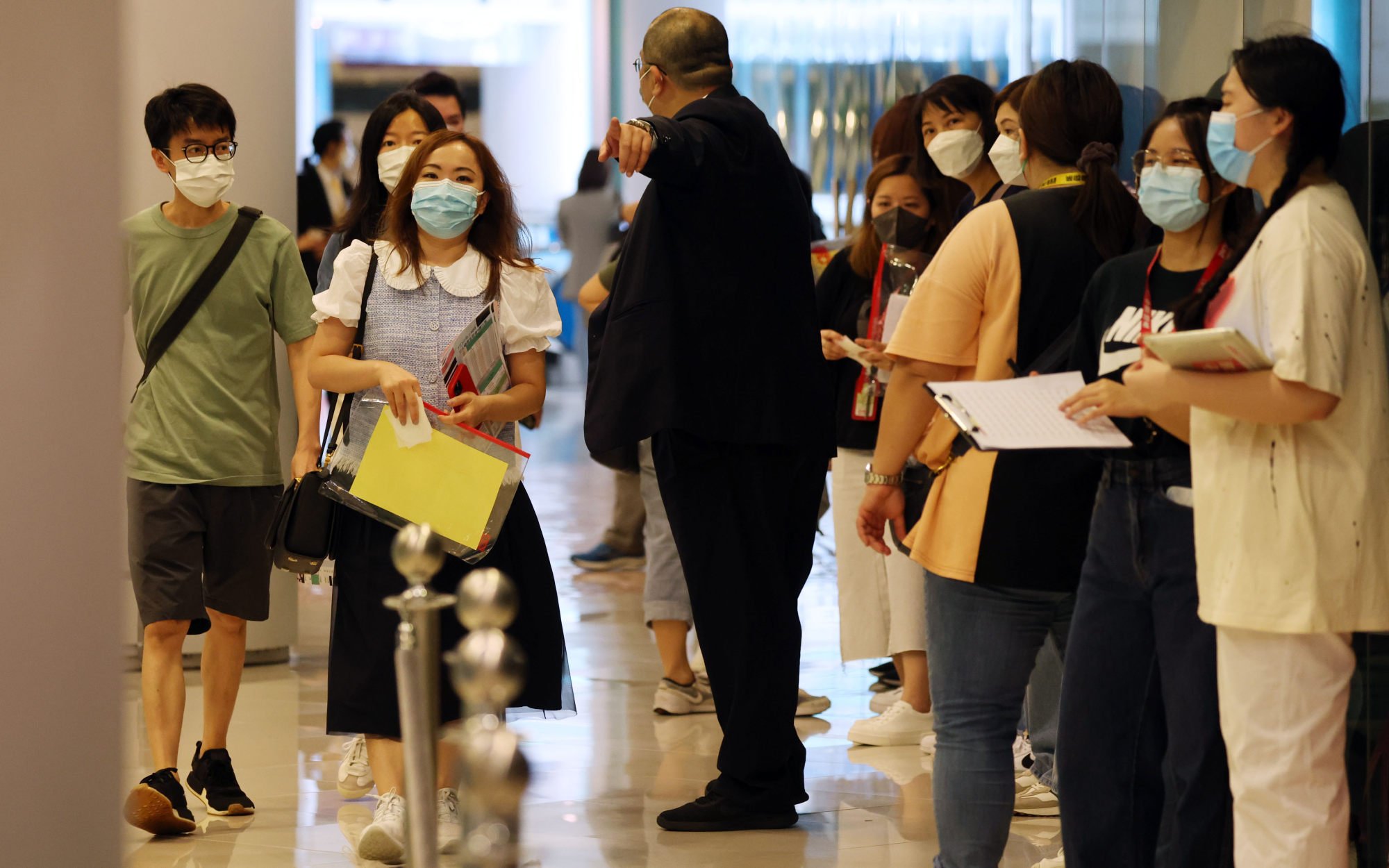 The 72 open-sale units, with sizes ranging from 283 square ft to 469 sq ft, were priced from HK$4.34 million (US$647,600) to HK$7.22 million.
The per square foot prices ranged from HK$13,875 to HK$17,438.
Phase one of Grand Jeté comprises 400 flats in two 20-storey towers, scheduled for delivery at the end of March 2024.
The lacklustre sales of Grand Jeté flats followed a sales drought two days earlier at The Horizon and Centra Horizon in Pak Shek Kok, offered by Billion Development and Project Management, when none of the 283 leftover flats on offer found buyers.
The flats, ranging from 727 to 1,866 square feet, were offered from HK$13,339 to HK$22,368 per square foot, with discounts of up to 6 per cent.
In late June, Hong Kong residents were actively buying property buoyed by the breather offered by local banks as they kept prime rates unchanged after the latest round of global rate increases.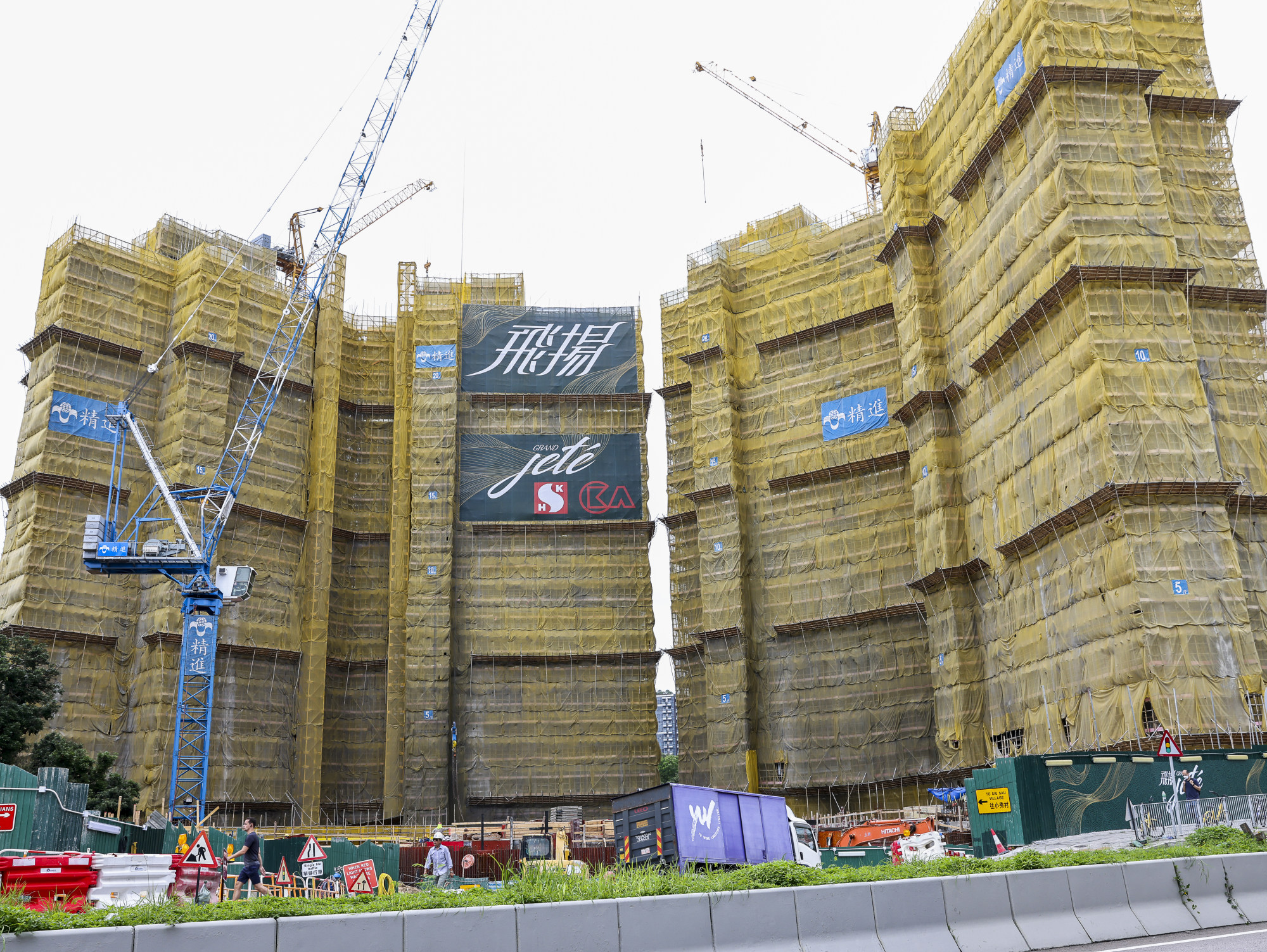 Based on the current Hibor, or the Hong Kong Interbank Offered Rate, the actual mortgage interest rate has risen to more than 2.1 per cent, the highest in more than two years.
Some buyers decided to snap up flats before banks eventually raise interest rates.
Last Thursday, all 238 units at Sino Land's Villa Garda I project at Lohas Park in Tseung Kwan O were sold within just three hours.
The developer was swamped with nearly 6,200 bids, meaning there were 26 hopefuls chasing every available flat.