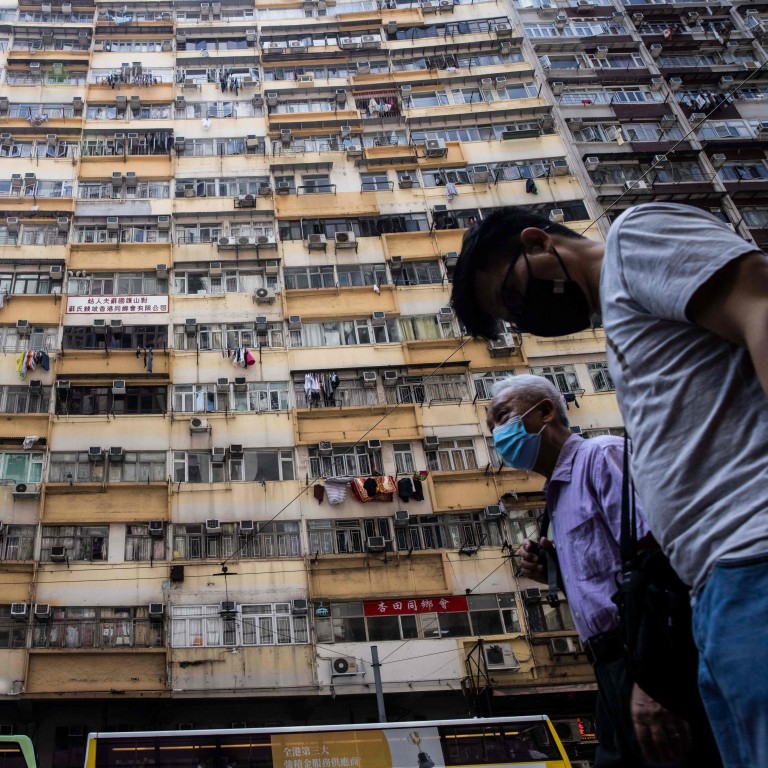 Hong Kong residents' nest eggs shrink by HK$33,300 per person as Mandatory Provident Fund posts HK$152.7 billion first-half loss
The Mandatory Provident Fund (MPF) reported a loss of HK$152.7 billion in the first six months, the worst interim performance on record
The loss in the compulsory pension scheme translates to a HK$33,300 diminution in the retirement nest eggs of each of the MPF's 4.6 million savers
The nest eggs of Hong Kong's 4.6 million pension holders shrank by HK$33,300 per person in the first six months of 2022, after a 6.6 per cent drop in the city's stock market benchmark drove the
Mandatory Provident Fund (MPF)
into its biggest half-yearly loss.
The city government's compulsory retirement scheme reported a loss of HK$152.7 (US$19.45 billion) in the first six months, according to data provided by MPF Ratings, an independent pension research firm. Overall, the fund lost 12.96 per cent in the first half, which is the scheme's
worst interim performance
since the launch of MPF in December 2000.
"With a number of markets at or near bear-market territory MPF members will be disappointed with this year's losses," said MPF Rating's chairman Francis Chung. "However, falling markets can offer good opportunities to invest in quality assets at lower prices. Members should also remain invested and diversified to maximise the compounding effect that sees wealth grow exponentially over their working life."
The diminution of the retirement plan adds to the woes of Hong Kong's working population and pensioners alike, as the city grapples with soaring borrowing costs, rising unemployment and shaky business prospects caused by a resurgent Covid-19 outbreak.
MPF policy holders can put their monthly contributions into a portfolio of nearly 400 investment funds, most of which posted reduced returns. The MPF's returns to pensioners had been diminishing over the past four years, dropping from a 12.7 per cent gain in 2019 to a 12.2 per cent increment in 2020, and then to a 0.6 per cent rise last year.
The sharp fall in MPF returns led total assets in the MPF funds to drop to HK$1.06 trillion in June, compared with HK$1.2 trillion at the end of 2021.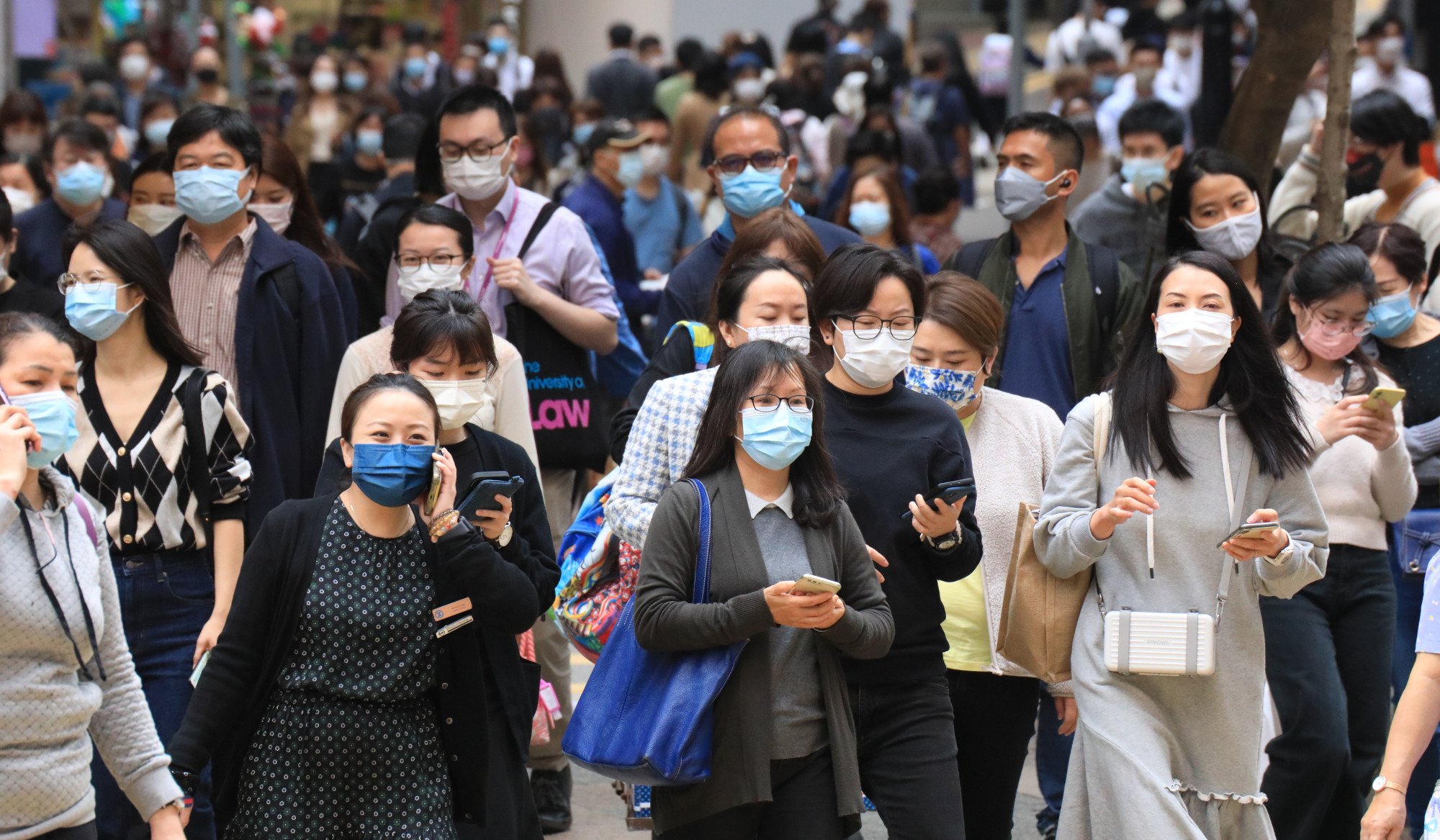 All categories of fund suffered a loss in the first half, according to data from Refinitiv Lipper, which tracks the performance of 409 MPF investment funds.
US stock funds were the worst performers in the six-month period ended June, losing on average 22.6 per cent, while European stock funds lost 20 per cent.
Hong Kong and China stock funds are the most popular options among members, representing a third of all MPF assets. Hong Kong stock funds lost 7.8 per cent in the first half, while their Greater China counterparts lost 14.9 per cent.
Mixed-asset funds, which invest in bonds and stocks, lost 15 per cent, while global bond funds on average lost 10.2 per cent.
Even money-market funds that invest in time deposits reported a loss of 0.05 per cent during the first half, the Refinitiv data showed.
The Mandatory Provident Fund Schemes Authority (MPFA) urged the public not to worry about the first-half performance.
"Since the MPF is a long-term investment spanning 30 to 40 years, it is inevitable that there will be economic cycles over such a long period," a spokeswoman said. "MPF scheme members, therefore, need not be overly concerned about short-term market fluctuations and should not try to time the market."
The first-half loss surprised no one, due to the combination of negative factors such as China's Covid-19 lockdowns, the war in Ukraine, and soaring interest rates, said Realife Insurance Brokers' general manager of employee benefits Kenrick Chung.
MPF members with lower risk tolerance can consider guaranteed funds, Chung said, adding that they should carefully study the guarantees and conditions of these funds. MPF members with higher risk tolerance, especially younger employees with longer careers before their retirement, can consider investing their monthly contributions in China equity funds to diversify risk.
"As the pandemic situation in China improves, we expect that China can restart the engine to regain growth again," Chung said. "There is a chance for China to lead the growth in the second half of the year."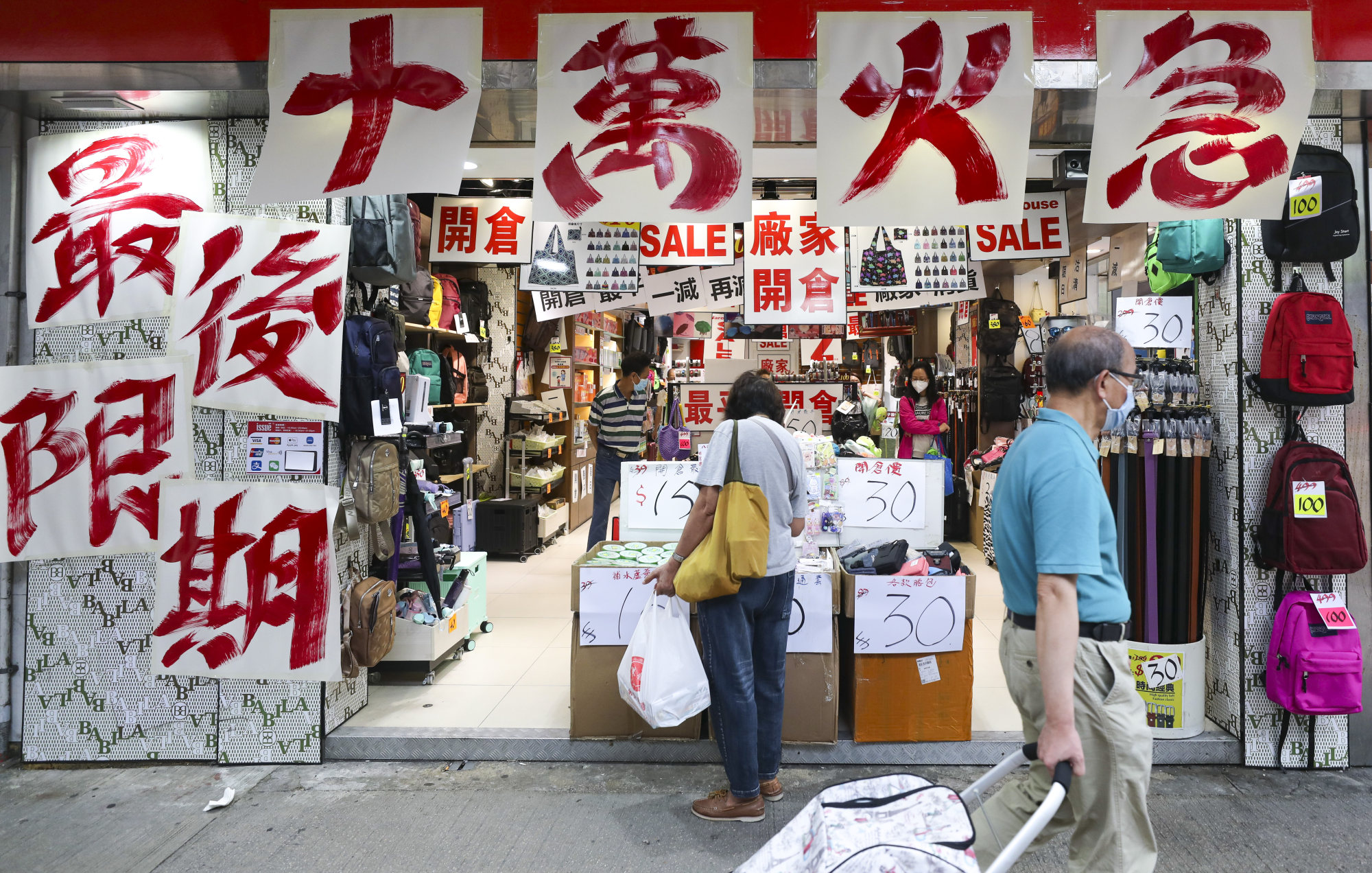 A plan by the Joe Biden administration to scrap some of the import tariffs on Chinese goods left over from the Trump era may help stave off inflationary pressure in the US economy, and drive the Federal Reserve back to a more dovish stance on interest rates, economists said.
Hong Kong's monetary policy is run in lockstep with US interest rates due to the city's currency peg to the US dollar, which compels local authorities to raise borrowing costs even if inflation is absent.
"As long as the war between Ukraine and Russia does not worsen, the situation may be stable," Chung said. "This is also an opportunity for countries thinking about more investment in green energy."