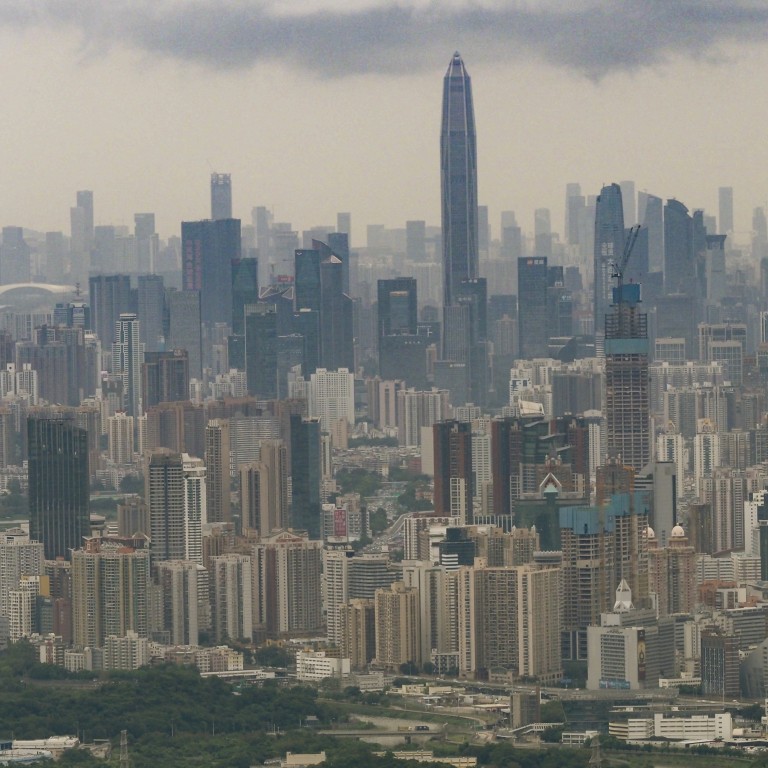 Hong Kong's Hysan Development, Swiss flexible office giant IWG eye expansion of their co-working spaces in the Greater Bay Area
Hysan and IWG's joint venture currently operates 34 flexible office centres across Hong Kong and the bay area and is looking to increase this
A recent survey by IWG found more than three quarters of jobseekers in the bay area were more likely to apply for roles that offered hybrid working
"We are seeing more GBA property owners interested in discussing the opportunity of working with IWG to offer flexible workspace within the building or buildings."
IWG, which has its headquarters in Switzerland, has 145 locations in Greater China, including the 34 established with Hysan.
In August 2021, Hysan and IWG formed a joint venture with the exclusive right to operate all IWG brands in Hong Kong and throughout the bay area.
The planned expansion comes after a survey in May of 2,000 respondents by IWG found more than three quarters of jobseekers in the bay area were more likely to apply for roles that offered hybrid working. About half said they would choose flexible working over a 10 per cent pay rise.
"As flex spaces continue to be an integral part of the workspace ecosystem in this post-pandemic era, our strategic partnership with IWG … delivers a compelling formula for success: we are combining our high-quality commercial properties and our experience with community curation and building, with the global reach and flexibility that IWG offers," said Ricky Lui, chief operating officer of Hysan.
"In the next five years, as the Greater Bay Area continues to emerge as a key pillar of economic growth and a hub of entrepreneurship ventures, we are excited to join hands with IWG to actively expand our network across the region to seize this opportunity."
The bay area is Beijing's initiative to link the special administrative regions of Hong Kong and Macau with nine neighbouring cities in Guangdong province to create an economic powerhouse. As of 2019 it was home to 43 unicorn companies worth a combined US$1.1 trillion, engaged mainly in e‑commerce, health technology, robotics, financial technology, and biotechnology, according to a study published by WHub, a community of start-ups in Hong Kong.
A survey in 2020 by the Hong Kong Trade Development Council, of 258 Hong Kong companies, found that a fifth of them had set up offices in mainland Chinese bay area cities. Of those, nearly three quarters chose Shenzhen as their base, while 22 per cent opted for Guangzhou.
Although the near-term prospects of the region as a viable business hub have been dimmed by the country's strict Covid-19 curbs, its long-term outlook remains sound, according to Martin Wong, director and head of research and consultancy for Greater China at Knight Frank.
"Over the long term, the GBA will continue to attract both Chinese and foreign enterprises to set up office bases, given that it is a unique market with more than 66 million people living within an hour of each other, thanks to the well-established infrastructure. It is also one of the fastest growing economic regions in China," he said.