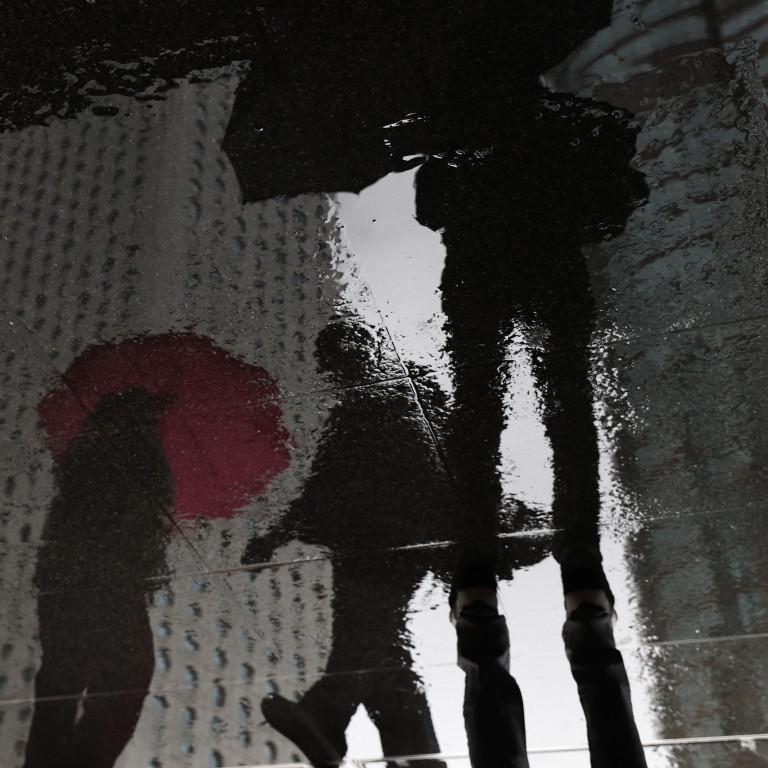 Hong Kong's premium office vacancy rate hits 19-year high of 12 per cent as more companies adopt work-from-home policies to counter downturn
There is 9.8 million sq ft of empty grade A space in the city, equivalent to about five International Finance Centres or 170 football fields, according to a CBRE report on Tuesday
Kowloon East had the highest vacancy rate, at 14.6 per cent, while in the city's main business zone, Central, the rate was 8.2 per cent
The vacancy rate in Hong Kong's premium office market climbed to 12 per cent in June, the highest in almost 19 years, as a rising number of companies
adopt work-from-home arrangements
and cost saving measures to cope with the economic downturn.
There is 9.8 million square feet of
empty grade A space
in the city, equivalent to about five International Finance Centres or 170 football fields, according to a CBRE report on Tuesday.
"As the trend of downsizing and cost saving continue, measures like work-from-home arrangements will remain, which leads to
such high vacancy rates
in all submarkets," said Ada Fung, an executive director at CBRE.
Some of Hong Kong's main office districts – Wan Chai and Causeway Bay, Hong Kong East, Tsim Sha Tsui and Kowloon East – saw double-digit vacancy rates last month. Kowloon East had the highest at 14.6 per cent, the data showed.
The vacancy rate in the zone covered by Central, Admiralty and Sheung Wan increased from 7.6 per cent at the end of last year to 8.2 per cent by the end of June.
In February, Mark Leung, associate director of Hong Kong and China real estate research at UBS, said in a Spotify podcast that the office market in Hong Kong will continue to be disrupted by the
work-from-home trend
this year as the coronavirus pandemic rages on.
Several banks in Hong Kong were among the employers who adopted flexible working arrangement as the city continues to guard against Covid-19 infections.
"We support our employees to adopt flexible and
alternative ways of working
where possible, including working from home and different hours," said a spokesperson at HSBC in response to a query from the
Post
.
The largest drop in office rents in the first half of 2022 was seen in Hong Kong East, where the average rate fell 3.9 per cent on a year-on-year basis.
Fung said Hong Kong's office rents have fallen by 30 per cent from their historic peak in December, 2018. However, she forecasts a rise of up to 5 per cent rise in the second half of 2022, provided the
border with mainland China
is reopened.
Fung said the decline in average rents has been led by a surplus of supply in the market, which happened as companies tried to control costs by adopting remote-working policies.
She anticipates new office supply surging to 3.7 million square feet by the end of 2022, from 576,200 square feet last year.
"With business momentum forecast to resume along with the potential return of Chinese enterprises, leasing activity is expected to increase in [the second half of] 2022," she said.
Overall, grade A office rents fell by 0.4 per cent in the second quarter, bringing the total decline for the first half of 2022 to 1 per cent. Gross leasing activity dropped 23 per cent to 855,700 square feet in the second quarter, resulting in a 6.7 per cent year-on-year slump in leasing volume.
Marcos Chan, the head of research at CBRE, said opportunities remain for both investors and occupiers as discounts are relatively large right now. The potential return of Chinese firms and a possible change of quarantine policies gives office owners a glimmer of hope, though they will still face challenges.
"The supply boom and a limited increase in demand will intensify competition," he said.