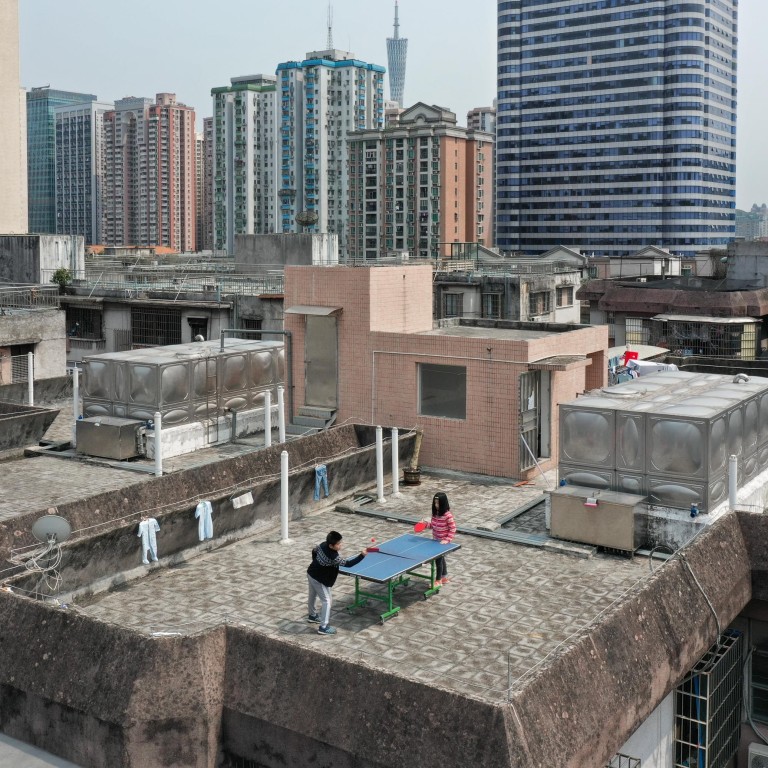 R&F buys up to four years of breathing room as creditors give go-ahead for developer to group 10 offshore bonds into three amortised notes
Guangzhou R&F will regroup 10 offshore bonds with US$4.94 billion in combined principal amount due between now and 2024 into notes due in 2025, 2027 and 2028
The coupon rates of the existing bonds, ranging between 5.75 per cent and 12.375 per cent, will be fixed at 6.5 per cent for the new notes
A Chinese property developer has received a go-ahead from its offshore bond holders to regroup all of its outstanding debt, in a restructuring that gives it three to four years of breathing room as it struggles to raise cash.
Guangzhou R&F Properties
will regroup all 10 tranches of its offshore bonds with US$4.94 billion in combined principal amount due between now and 2024 into three amortisation notes that mature in 2025, 2027 and 2028. The coupon rates of the existing bonds, ranging between 5.75 per cent and 12.375 per cent, will be fixed at 6.5 per cent for the new notes.
The new bonds are scheduled to be listed on the Singapore stock exchange on July 15, according to R&F.
"The [payment] extension for the bonds, with no haircuts in the face value and a slight coupon reduction is acceptable as the extension would allow [investors] to avoid a lengthy debt restructuring, and [still] be able to receive coupons in the meantime," said Lucror Analytics' credit analyst Leonard Law. "The holistic restructure could be a possible approach for struggling developers that have yet to default."
The workout, advised by solicitation agents including JPMorgan Securities (Asia Pacific), is good news for China's beleaguered developers as they struggle to raise cash to repay US$84 billion of debt due this year alone. A third of these developers – such as China Evergrande Group, with the dubious honour as the world's most indebted developer – may be "acutely strained" in the worst-case scenario, said S&P Global Ratings.
"Investors understood that the key objective was to achieve a sustainable capital structure without principal haircut and hence they remain supportive to the structure," said JPMorgan's executive director of Asia ex-Japan DCM origination Alan Chan.
R&F, founded by the developers Li Sze-lim and Zhang Li in 1994, has been
trying to dispose of its assets
to avert a collapse from debt. The company, based in the Guangdong provincial capital, sold 30 per cent of the Guangzhou International Airport R&F
Integrated Logistics Park
for 7.3 billion yuan (US$1.08 billion) in December. It sold the Vauxhall Square parcel of land in London for £95.7 million (US$113.6 million) in March, at a
discount of about 42 per cent
to market valuation.
The company is in the process of selling the R&F Princess Cove project in southern Malaysia's Johor Baharu city, and the London ONE project. R&F said it would use the proceeds of these disposals to partially refinance its offshore bonds.
"It set a good benchmark," said JPMorgan's Asia ex-Japan head of real estate investment banking Rita Chan. "The sector needs clarity like this where issuers provide that transparency to creditors ahead of time instead of leaving investors to guess whether a company will be able pay or not."
The queue of struggling Chinese developers has grown longer, as China's real estate sales slowed to a trickle in early 2022, as a resurgent Covid-19 outbreak in several major cities such as Shanghai, Beijing and Shenzhen deterred consumers from committing to big-ticket investments. That sapped developers of cash, the very life blood they need to stay alive, after the Chinese central bank barred indebted borrowers from taking on more loans.
Real estate sales in China plummeted in May by 41.7 per cent from a year ago, marking a slower drop from April's 48.6 per cent plunge. The declines may bottom out in the second half of 2022, as administrative measures to thaw the market from its deep freeze gradually take effect. That might be too late to avert defaults, as developers struggle to raise cash, according to Moody's Investors Service.
"It will set an example for other property developers, but I don't think it could be easily applied to all developers," said Anitza Nip, head of fixed income research, Asia at Union Bancaire Privée.
Fitch Ratings downgraded Times China Holdings' creditworthiness to CCC+ from B+ on Tuesday, citing the company's weakened "liquidity headroom … in view of poor sales in the first half," and dimmed prospects over its funding access.
Ronshine China Holdings in Shanghai said it had not been able to pay US$27.9 million of notes due June 2023 and December 2023, according to its statement to the Hong Kong stock exchange.
The cash crunch has spread to even the biggest and most conservative of borrowers. Shimao Group, China's 11th-largest developer by sales, missed the interest and principal payment on a US$1 billion offshore bond, according to its July 3 statement.
"The worry would be that these developers may still default, after completing the extension or restructuring, if the real estate industry remains weak for a prolonged period," Law added.