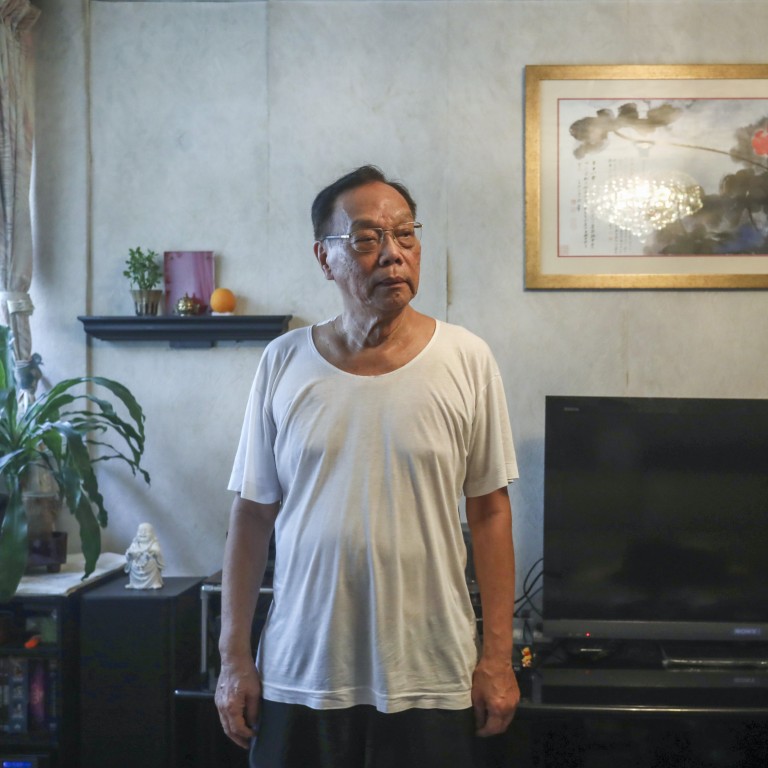 Hundreds of Hong Kong land sites with room for at least 20,000 new flats stuck in limbo as owners call for government action
Many ageing flats across the city, built for civil servants, are vacant or being used for storage as land premiums make the sites unattractive for redevelopment
Urban Renewal Authority pilot projects in Kowloon City offer a ray of hope to owners of Civil Servants' Co-operative Building Society scheme flats
Hundreds of half-century-old buildings, which could make way for no fewer than 20,000 flats to ease
Hong Kong's housing shortage
, are instead stuck in limbo as market uncertainty and high government land premiums make them financially unviable for property developers.
The sites, mainly comprising four- and five-storey buildings, were built under the Civil Servants' Co-operative Building Society (CBS) scheme, which was introduced in 1952 to provide affordable housing for civil servants.
By the time the scheme ended in the 1980s, 238 CBS sites had been built. Today, 12 have been sold for redevelopment. If all 226 remaining sites were redeveloped at higher density, they could potentially yield not less than 20,000 flats, according to Colliers.
However, owners who want to sell CBS flats must get all the owners in their building on board and are required to pay back the discount they enjoyed when they bought their flats from the government.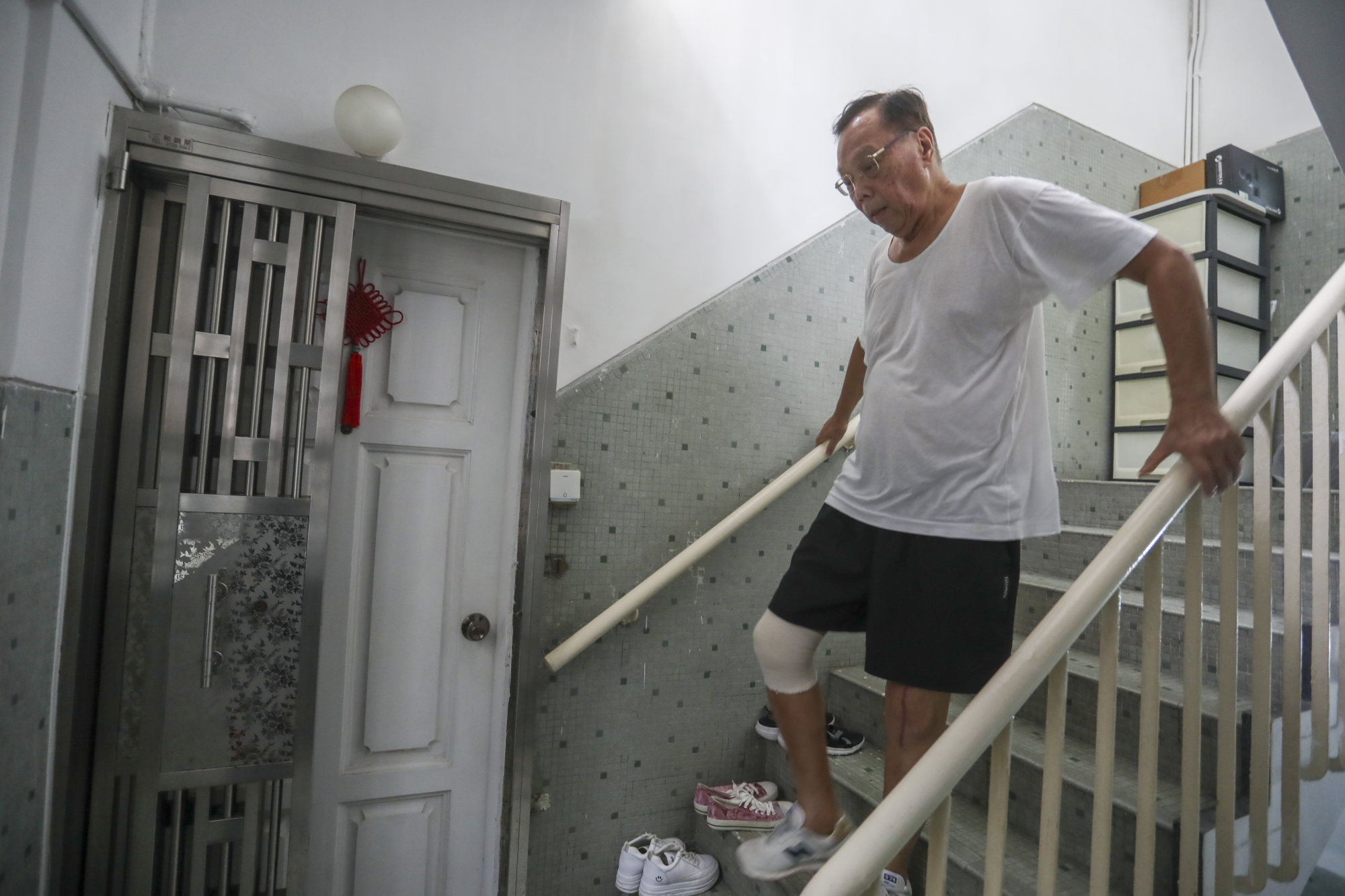 In addition, the purchasers, normally developers, must pay a land premium if they want to increase the building density in a bid to generate more gross floor area. These factors have prevented redevelopment of such properties for decades, despite
the best efforts of residents
and
interest from developers
.
"Discussion with the government about the land premium payable takes about 12 to 18 months, which raises uncertainty amid a volatile market," said Tommy Chan, a senior director of investment and sales at Savills.
For example, redevelopment of a CBS site in Pok Fu Lam, near The Belchers, stalled several years ago after the government asked for a land premium of HK$1 billion, making it unlikely the developer could turn a profit, Chan said.
The recent grim market outlook, sparked by interest-rate hikes, has further dampened developer interest.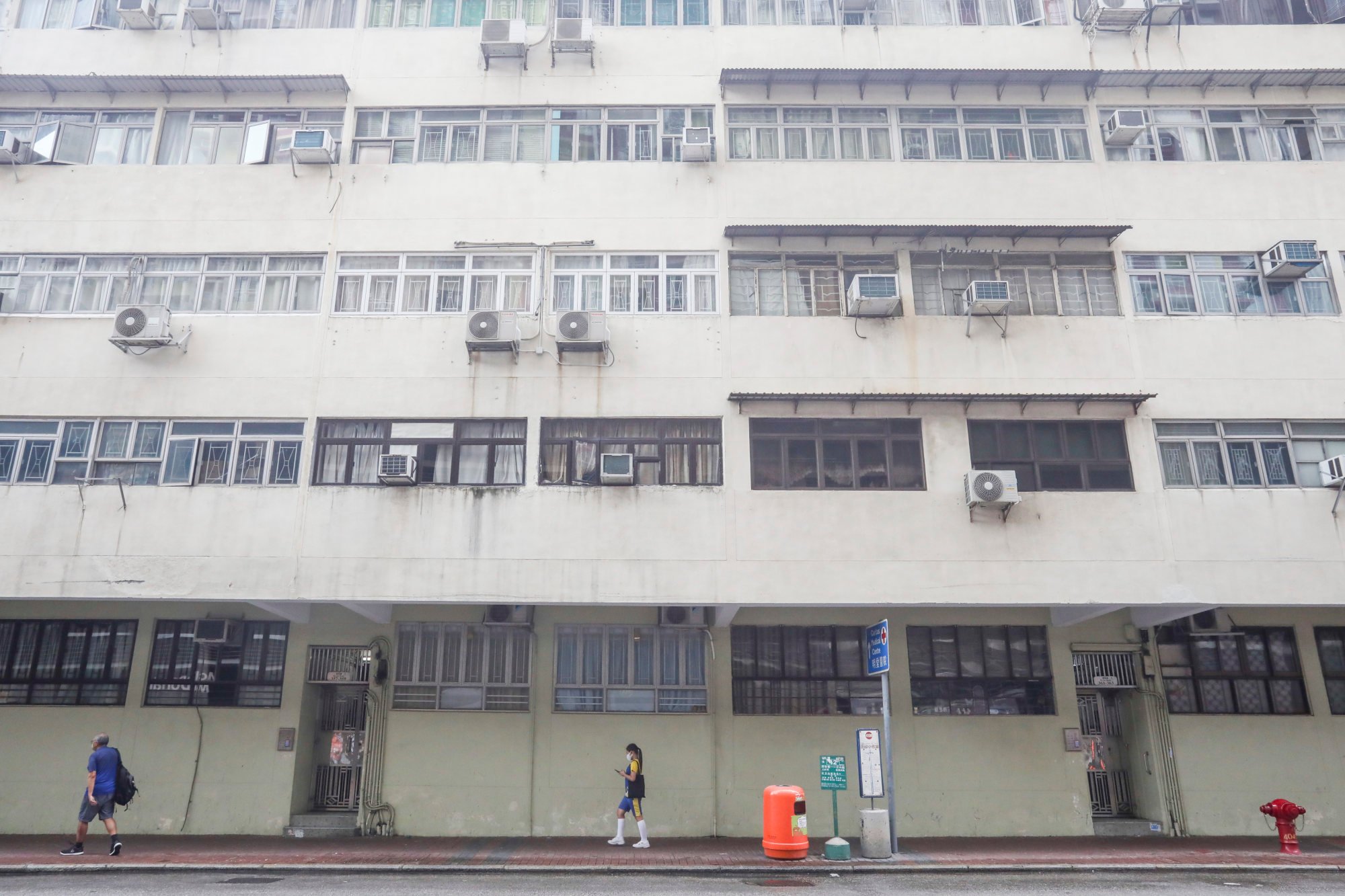 "Builders are taking a wait-and-see attitude," said Chan, whose team has successfully completed the sale of three CBS sites to developers since 2019.
Meanwhile, flat owners are stuck.
For example, 82-year-old retired civil servant Steven Tsang Yuk-kwan has been approaching the government and private developers for the past 20 years about redeveloping the 20-unit building he resides in on Po On Road in Cheung Sha Wan. The same street has six CBS projects, comprising more than 80 units.
"As we grow old, it is extremely difficult for us to walk up to my flat on the fifth floor," Tsang said.
He bought the 948 sq ft unit in his 59-year-old building for about HK$33,000 in 1970. To sell it on the open market today, he would have to pay an estimated HK$3.3 million land premium.

Talks with a private developer about the acquisition price of HK$10 million for each flat, excluding the premium, have been frozen since 2019 amid the anti-government protests and the Covid-19 pandemic.
Similarly, Lo Kang-chuen, who is in his mid 60s, has spent nearly 10 years uniting the other 29 owners in his ageing residential building on Kau Pui Kung Road in To Kwa Wan to push for a collective sale.
The Urban Renewal Authority (URA) provided hope for such owners in 2020 when it
commenced two pilot projects
for redevelopment in Kowloon City in response to the government's strategy of increasing housing supply.
In 2021,
the URA paid 154 households
HK$19,848 per square foot for their flats in a building on Shing Tak Street in Ma Tau Wai, the site of one of the two pilot projects. Redevelopment has not yet begun.
At the other site, at Kau Pui Lung Road and Chi Kang Street, the URA conducted an opinion survey among the 460 households in November 2021 and is analysing the results "to determine the way forward for the project implementation".
Both Tsang and Lo hope the URA will expand its initiative and acquire more CBS projects. Otherwise, many of the flats remain underused. For example, a 1,000 sq ft flat in one case houses only the nearly 100-year-old owner and a domestic helper.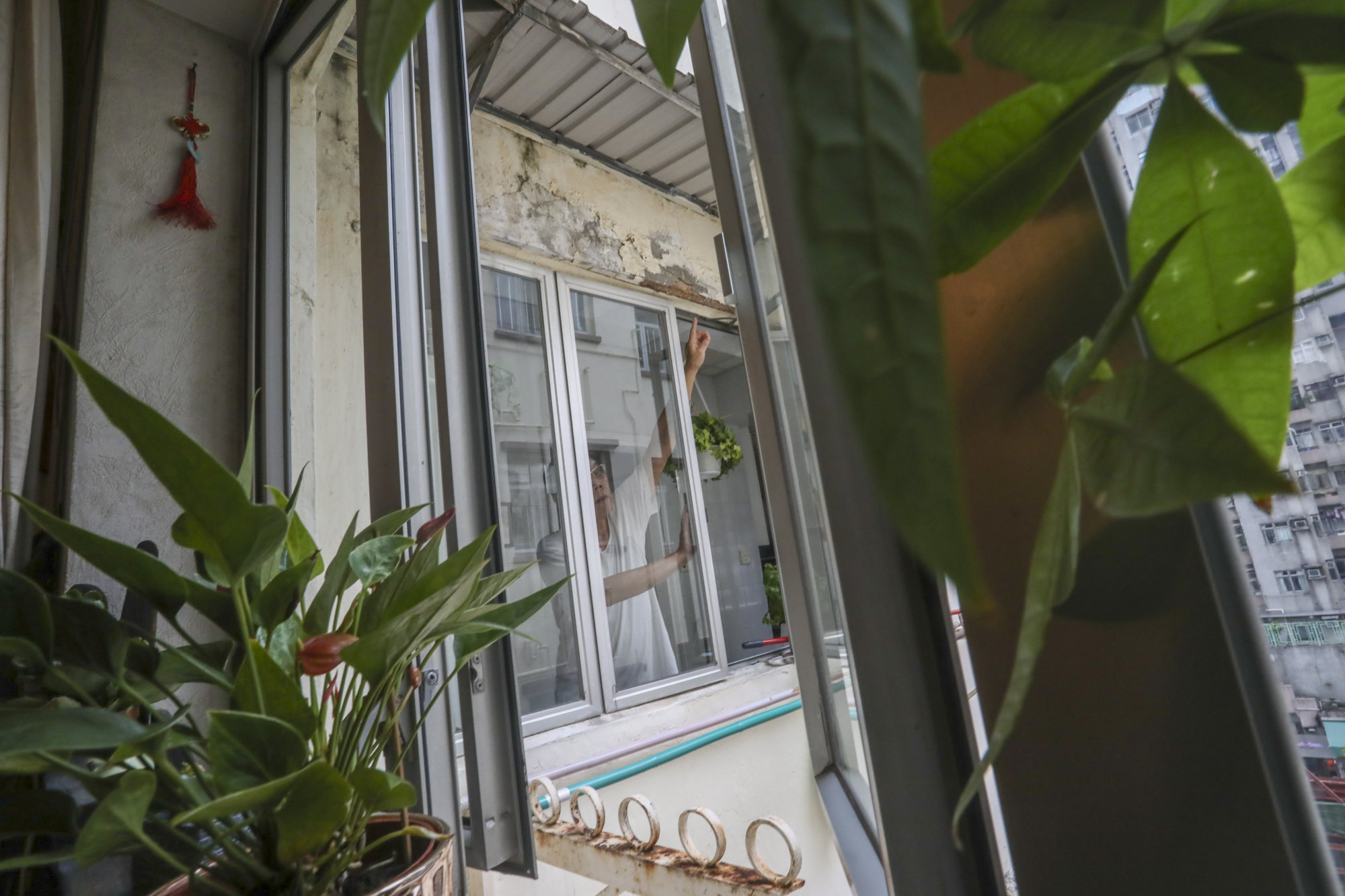 "Many flats are left vacant after the owner passes away, as their kids do not want to live in such an old apartment without a lift," Tsang said. "They are either left empty or used for storage."
The URA said its selection of sites for the pilot redevelopment projects considered multiple factors, including the number of CBS agreements involved, proximity to existing public rental housing and other ancillary facilities, building age, and the existing development density.
"The URA will conclude the experience on the implementation of these two pilot CBS redevelopment projects and will submit the relevant information to the Government in due course for their reference as and when they set the direction for future development," the URA told the Post.