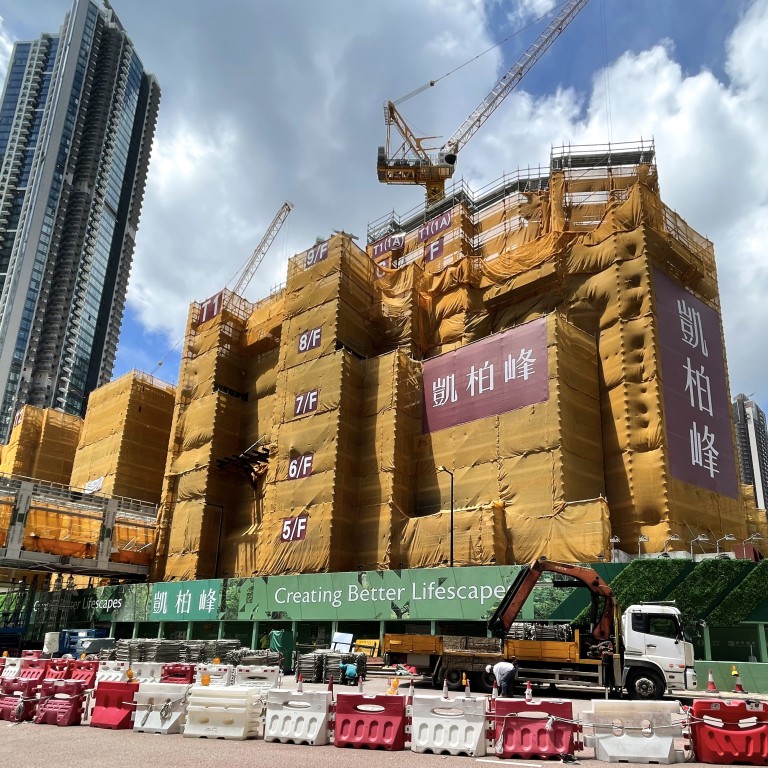 Just 77 per cent of flats at Tseung Kwan O's Villa Garda phase two development sold amid slowdown in property market
Just 129 out of 168 flats at Villa Garda's phase two development were sold on Sunday as recent interest rate hikes and stock market volatility take a toll
The Centa-City Leading Index fell by 0.05 per cent in the past 7 weeks to 181.05
Hong Kong's housing market is under greater pressure as home sales slowed down in Hong Kong amid concerns of rising interest rates, softening home prices and greater supply in the pipeline.
Just 128 out of 168 flats, or 76.8 per cent, offered at Villa Garda's phase two development – developed by Sino Land, K Wah International and China Merchants Land – at Lohas Park in Tseung Kwan O were sold on Sunday, according to agents.
"After all, this is the third round of sales. The interest rate rise has some impact," said Sammy Po, CEO of Midland Realty's residential division for Hong Kong and Macau. "As [the impact] has spread to the first-hand [market], some buyers wait and see amid interest hikes."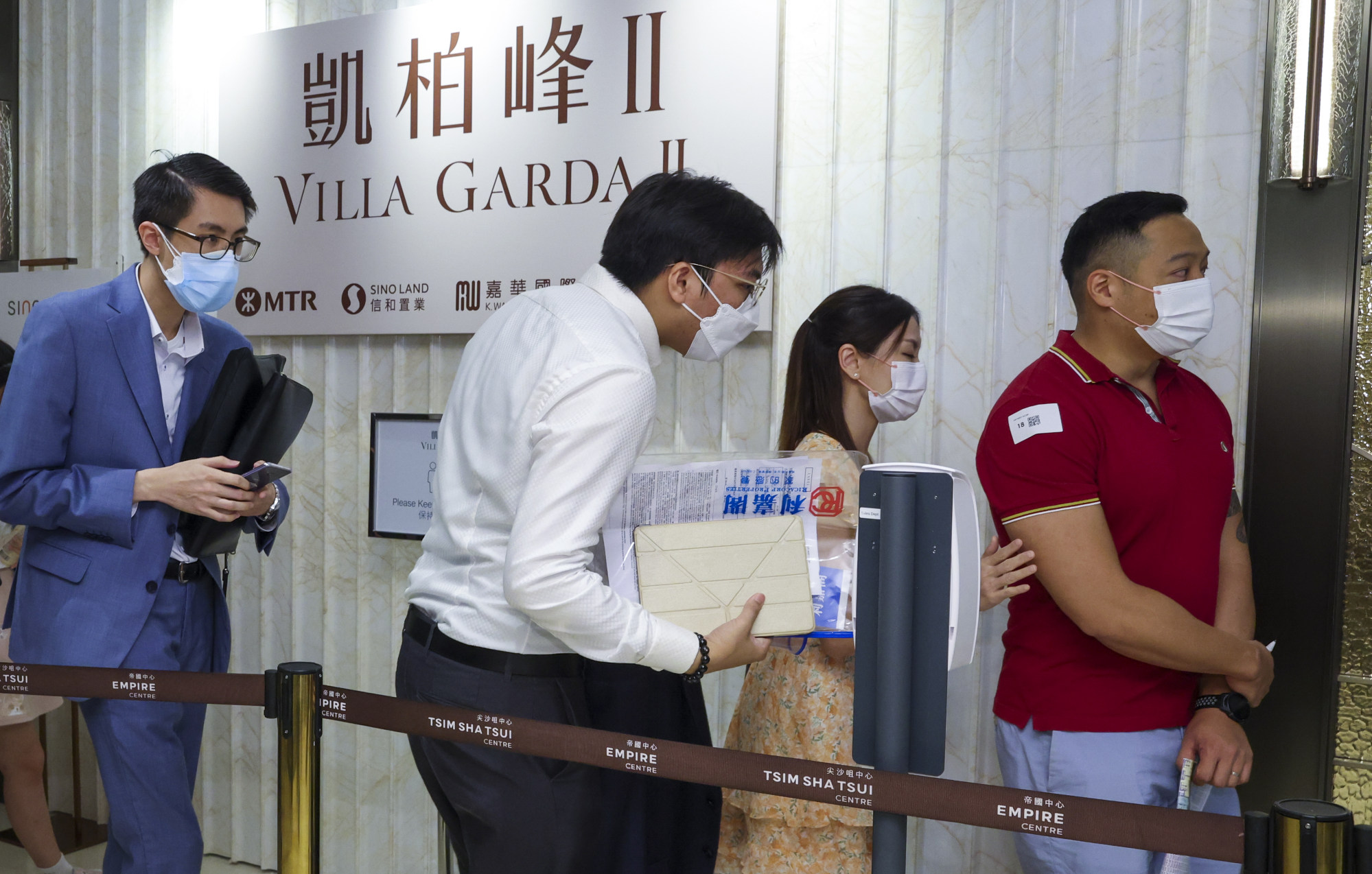 Villa Garda has sold 592 flats since the first sale on June 30, or 92 per cent of the total offering, for a total sales haul of more than HK$5.1 billion (HK$650 million), a Sino spokeswoman said.
The sale came after Centa-City Leading Index (CCL), the gauge of lived-in homes compiled by Centaline Property Agency, fell by 0.05 per cent in the past 7 weeks to 181.05, according to data released on Friday.
"The United States widened its rate hike, and local property prices softened. CCL is expected to soon fall below 180 points," said Wong Leung-sing, senior associate director of research at Centaline Property Agency.
The volatility in stock market also made buyers hesitant, Po said, adding he was optimistic that upcoming new developments could reignite market sentiment with reasonable pricing.
More than 1,500 bids were received for Sunday's sale, translating to eight bids chasing every available flat. It compared with the nearly 6,200 bids in the first round of sales for phase one, when 26 buyers competed for each flat.
The entry price at the current launch of the project was HK$6.37 million for a unit measuring 339sqft. The average price was HK$18,378 per square foot after the monetary authorities in the US and Hong Kong raised key interest rates by a whopping 75 basis points on June 16.
The launch came hot on the heels of two task forces established by the administration of Chief Executive John Lee to tackle Hong Kong's intractable problems of housing and land supplies. The two groups held their first meeting on Tuesday.
Chinese President Xi Jinping instructed Lee's team to "strive to deliver" what "the people of Hong Kong desired – a better life, a bigger flat, more business start-up opportunities, better education and better elderly care", during his keynote speech to inaugurate the new chief executive's term on July 1.
Homebuyers are spoiled with choice. The MTR Corporation on Sunday said it could potentially put 4,000 to 5,000 flats in four projects up for sale in the coming eight to nine months.
The four projects that might be sold this year are Lohas Park phase 12, phase four of The Southside at Wong Chuk Hang station, phase two at Ho Man Tin station and one at Yoho Hub in Yuen Long.
It will offer another two projects involving 2,500 to 3,000 flats for tender to developers in areas including Siu Ho Wan, which it now calls Oyster Bay, and Tung Chung.