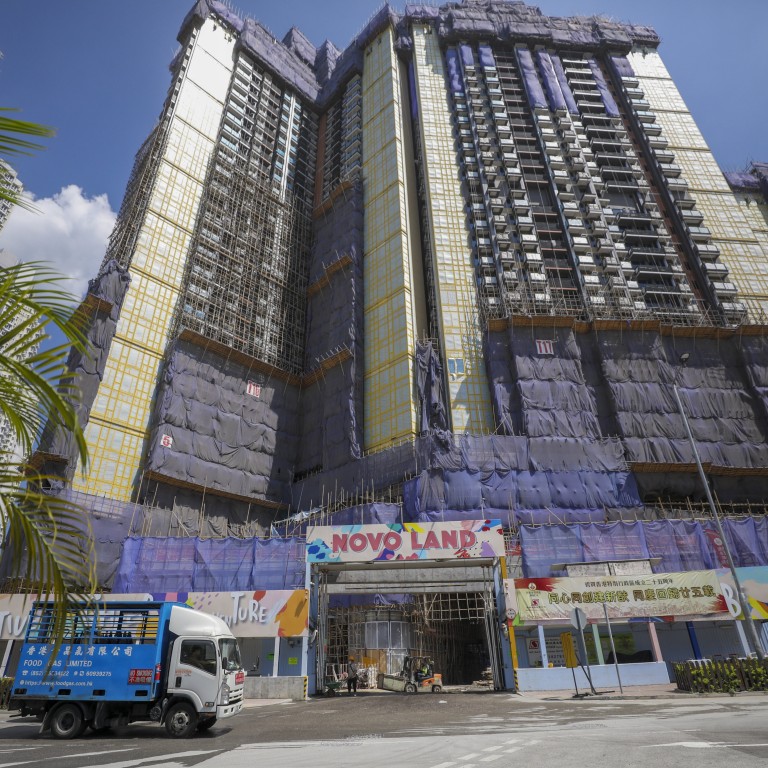 Sun Hung Kai offers steep discounts, deferred payment plans at Novo Land in Tuen Mun, yielding to first-home buyers' demand for affordable housing
The first 165 flats in phase 1A at the Novo Land project in Tuen Mun were priced 12 per cent less than CK Asset Holding's Grand Jete project in the same area
Buyers of the 15 studio units at Novo Land will be entitled to pay by instalments
Sun Hung Kai Properties (SHKP) is selling its newest apartments in Hong Kong at double-digit discounts, and offering deferred payments to selected customers, becoming the latest developer to offer incentives to bow to first-home buyers' demand for affordable housing.
The first 165 apartments in phase 1A at the Novo Land project in Tuen Mun were priced at an average of HK$13,188 per square foot, about 12 per cent cheaper than the launch price last month at CK Asset Holding's Grand Jete project in the same neighbourhood, according to SHKP.
That would price Novo Land's flats at between HK$3.29 million and HK$7.64 million, for units of between 271 square feet and 561 square feet. Phase 1A, comprising 824 flats, is scheduled for completion in June 2023.
Buyers of the 15 studio units at Novo Land will be entitled to pay by instalments, beginning with 40 per cent of the home loan in the first three years, rising to 70 per cent in the fourth through sixth years, and 100 per cent from the seventh year under a 30-year loan tenure.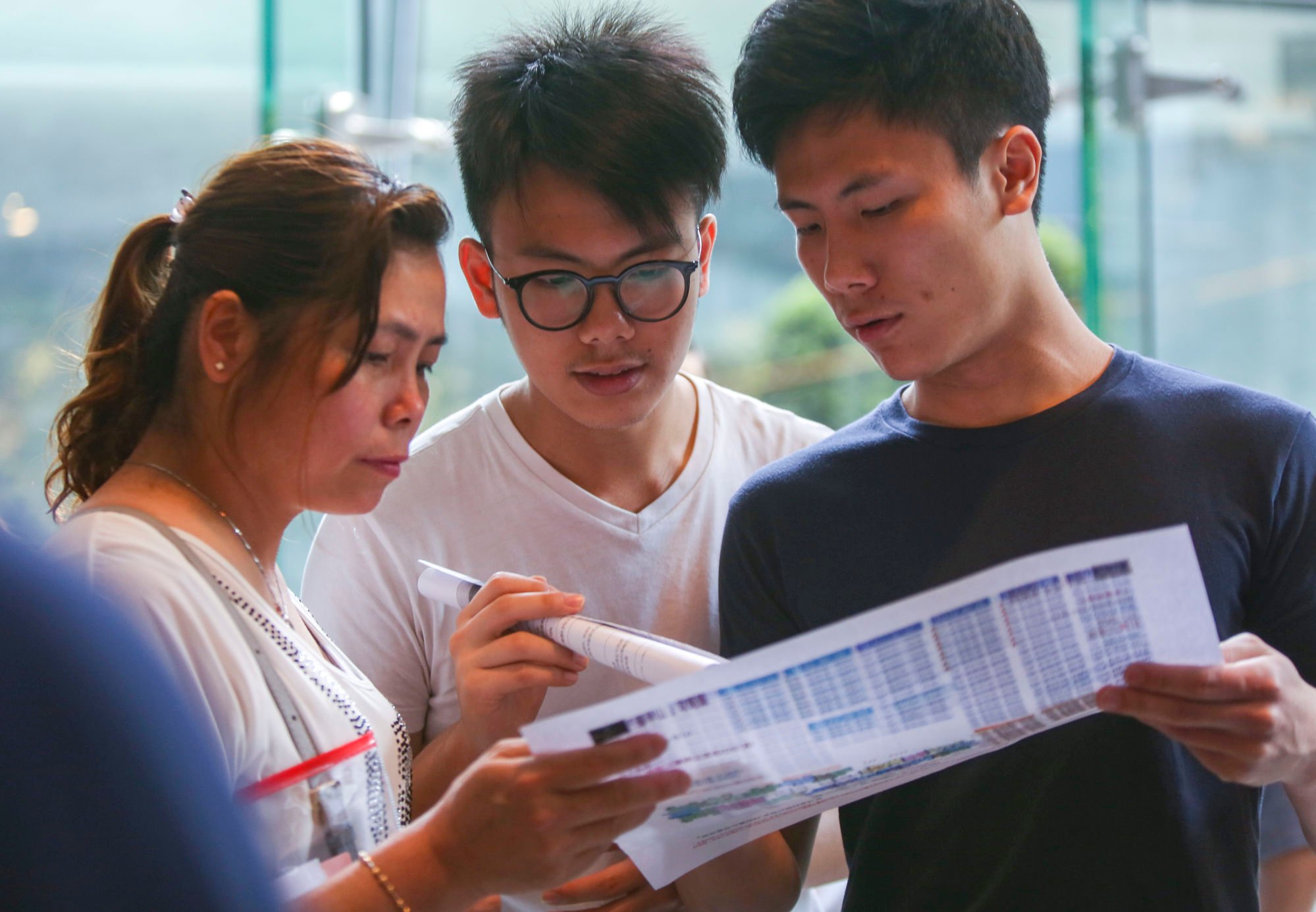 "The scheme aims to help young buyers climb the property ladder more easily," said SHKP's deputy managing director Victor Lui.
Novo Land comprises 4,585 apartments in six phases. The buyer of a HK$3.41 million studio can borrow up to 85 per cent of the flat's value in a 30-year loan at 2.5-percentage point discount to prime rate (5 per cent), translating to HK$4,586 in monthly instalments for the first three years.
The monthly payments would rise to HK$10,980 per month in the next three years before increasing to HK$16,176 per month from the seventh year onwards, SHKP said.
The option of paying in instalments appears attractive, but the buyer ends up paying more in interest costs, said Raymond Chong, chief executive officer and founder of StarPro Agency.
"The purpose of these incentives is mainly to boost sales," Chong said. "Buyers who opt for these deferred mortgage payments will face higher interest expenses than normal home loans."
The total interest costs for the instalment payment plan will amount to HK$2.3 million, 110.7 per cent more than the HK$1.09 million expense in an immediate payment scheme, according to calculations by mReferral Mortgage Brokerage Services.
SHKP, the largest Hong Kong developer by market value, was not the only builder to throw discounts and easy – payment incentives to entice customers.
"More developers will sweeten their home loan schemes to fight for buyers in view of abundant supply of new flats this year," said Vincent Cheung, the managing director of Vincorn Consulting and Appraisal.
Buying desire also weakened by the city's interest rate rise, he said.
"More home seekers prefer to stay on the sidelines to assess the impact on the market," he said.
Couture Homes, wholly owned by CSI Properties, extended the contract completion timeline for buyers of its Dukes Place duplex units at Jardine's Lookout on Hong Kong Island to 999 days on Monday, eight times longer than the standard 120 days in the city.
The duplex units measure between 4,078 sq ft and 4,440 sq ft, and are being sold via tender. Last September, a 2,846-square foot duplex with two car-parking bays sold for HK$200 million, or HK$70,274 per sq ft.