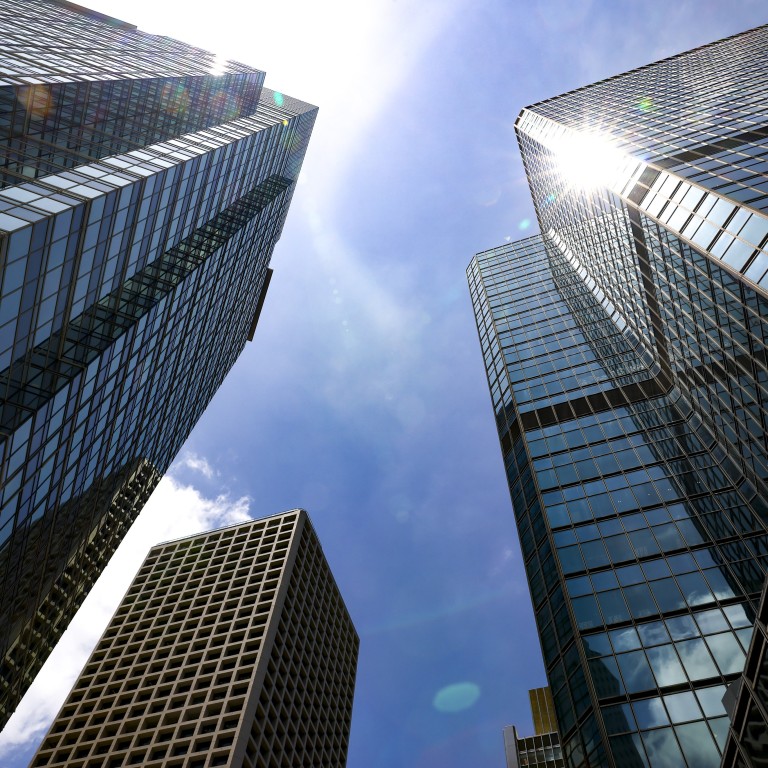 As Hong Kong swelters, offices set thermostats higher to fight climate change, but allow staff to dress down (a little)
The HKMA, BOCHK and Everbright Securities are among the entities relaxing dress codes to cut back on air-conditioning
Companies including Hong Kong's major property developers are deploying a variety of tactics, including digital tech, to slash office energy use
Hong Kong companies have turned up the temperature dial in air-conditioned offices and are using an array of approaches including digital technology to reduce energy consumption and carbon emissions, as the city endures one of the longest hot spells on record.
With electricity demand surging, Everbright Securities, Bank of China Hong Kong, the Hong Kong Monetary Authority (HKMA), the Securities and Futures Commission, and developers including Hongkong Land, Sun Hung Kai Properties, Hang Lung Properties, Sino Land, Swire Properties and Link Reit are among the entities working to fight climate change.
Everbright Securities International advises its employees to dress in "business casual" attire when working in the office, especially if they do not need to meet clients.
"A tie is not mandatory as long as staff members maintain a professional and well-groomed image," a spokeswoman said.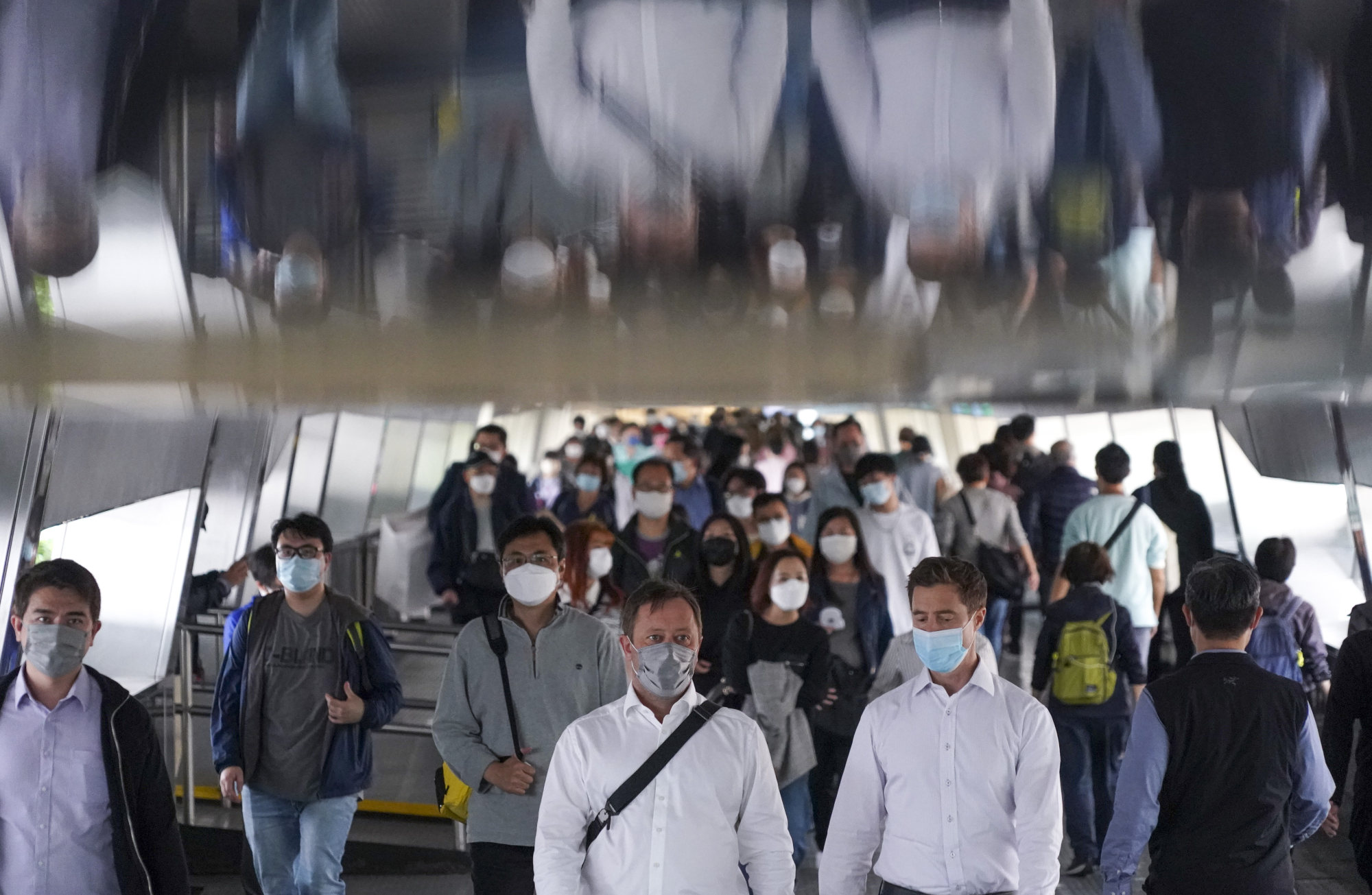 "I prefer not to wear a tie as it is so hot in the summer in Hong Kong," said Kirk Wong Chun-nang, the brokerage's global market and foreign exchange strategist. "Our company's dress code also supports that, as that is more environmentally friendly. The customers also accept smart casual when we meet them for networking. However, if it is a more formal business meeting, I will still wear a suit and a tie to show respect."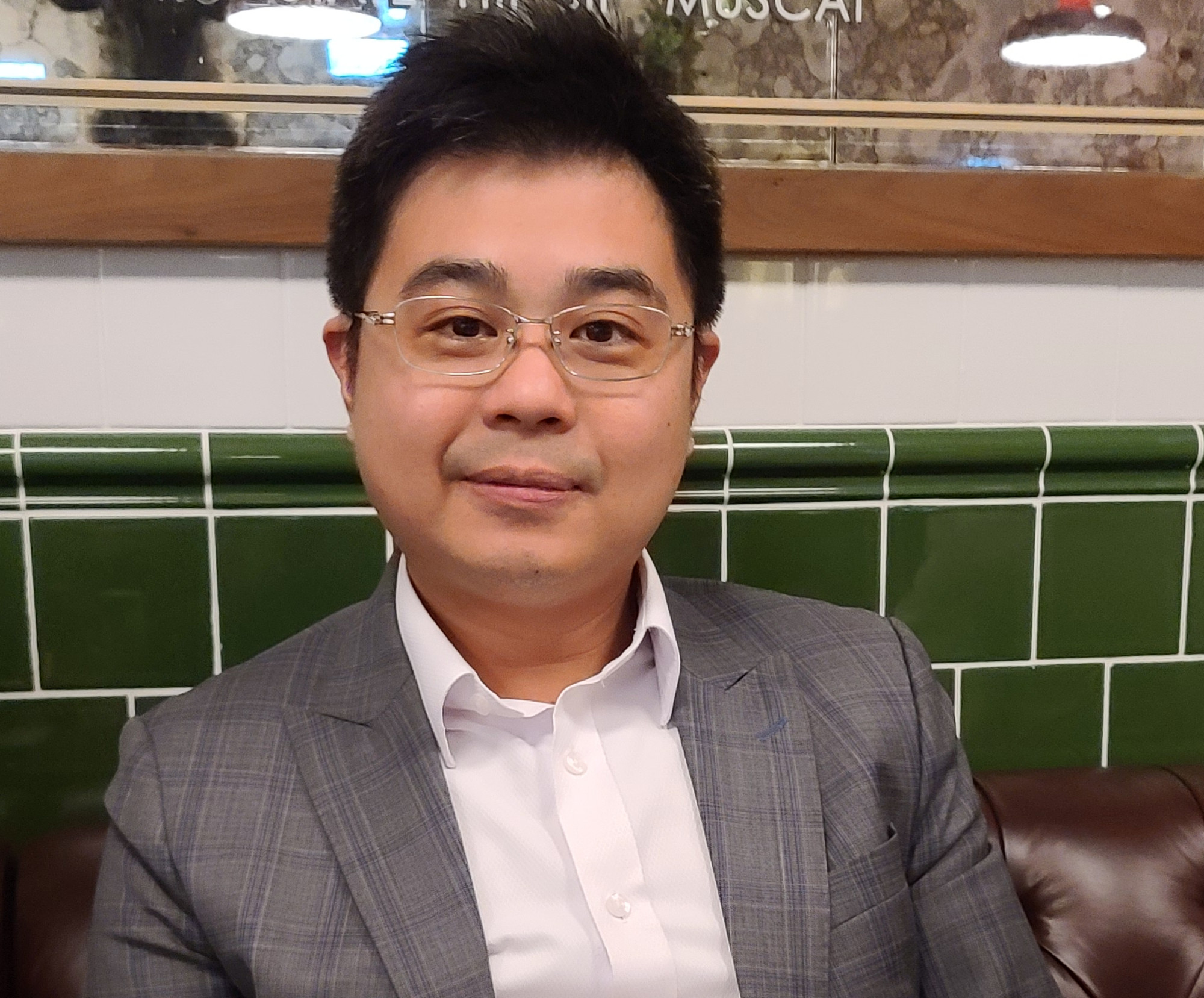 Hong Kong financial firms are following Japan's lead. The former environment minister in Junichiro Koizumi's cabinet, Yuriko Koike, introduced a campaign in 2005 for office workers to
liberalise their dress codes
–
shed the suit and tie
, and wear
short-sleeve shirts
– in summer so they could keep the thermostat at 28 degrees. The campaign, called
CoolBiz
, was embraced by the private sector, with a line of fashion to match. In winter, the campaign turned to WarmBiz, where offices and homes were encouraged to adjust the heater's thermostat 1 degree lower to save electricity.
The upshot of the CoolBiz campaign was it helped Japan cut 460,000 tons of carbon emissions in 2005, the equivalent of emissions by 1 million households for a month. The campaign was even more successful in 2006, resulting in an estimated 1.14 million-ton reduction, or the emissions by 2.5 million households for a month.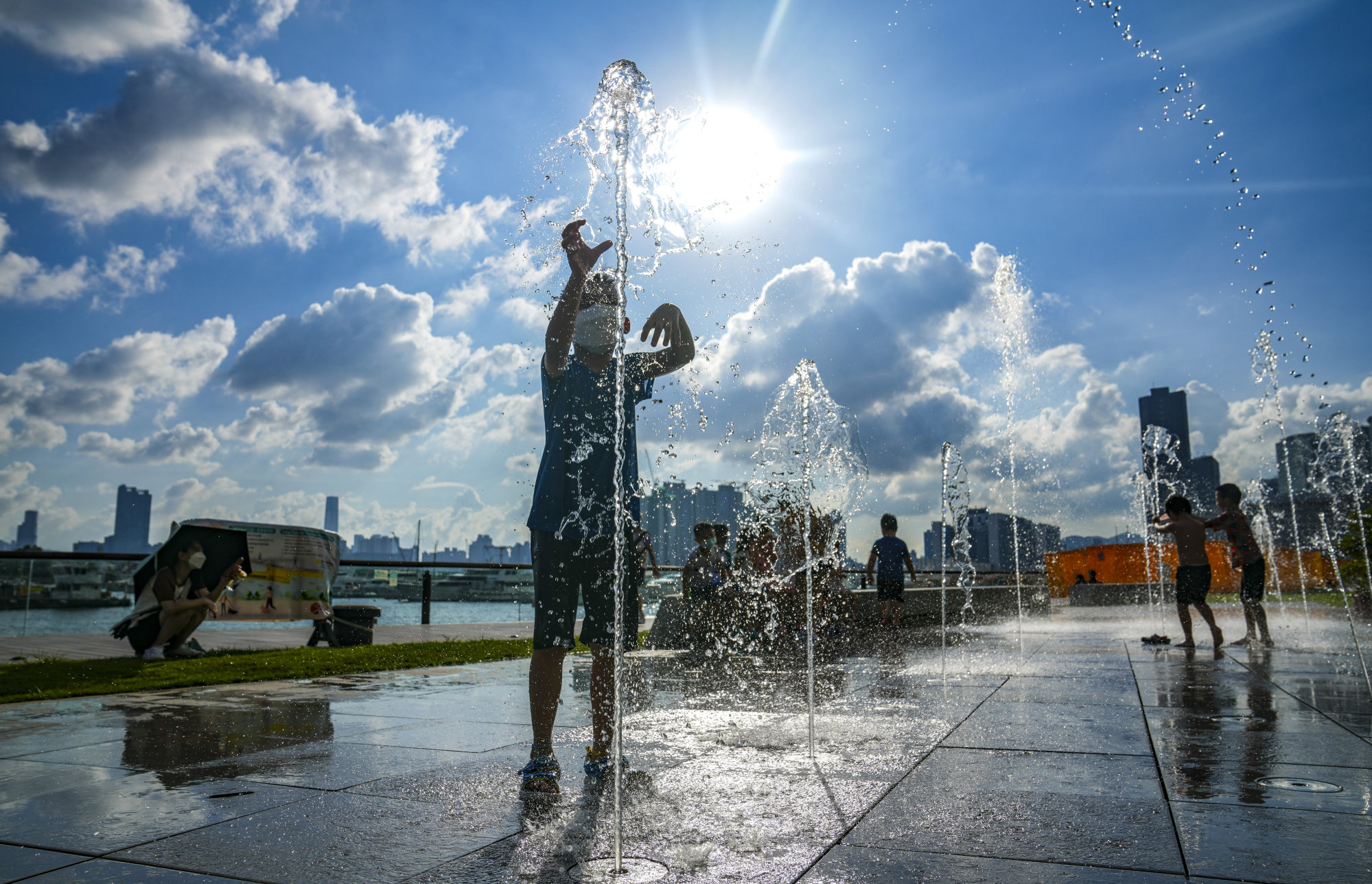 Today, even some of Hong Kong's most buttoned-down workplaces, including the HKMA and the Securities and Futures Commission, are following suit. "While the general rule is that HKMA staff should be neatly and properly dressed, they may dispense with formal attire such as jackets and ties, except for attending formal functions or meetings with external parties," the HKMA said in a statement to the Post.
The SFC said it introduced energy-conserving features when it moved to its new office at Quarry Bay in July 2020, including motion and daylight sensor lighting.
Bank of China Hong Kong last year enhanced the air-conditioning systems in the offices to save energy and introduced a smart-casual uniform that frontline staff in its almost 200 branches can wear Thursday through Saturday.
"Our energy usage dropped 14 per cent year on year in 2021 while our carbon emissions also cut down 28 per cent," a spokeswoman said.
Some companies go even further. "Our company is very committed to our new 1.5 degree campaign," Bosco Law Ching-kit, chief executive of Hong Kong textiles company Lawsgroup, told the Post. "We even allow our staff to wear shorts to work at the office."
The company, which also runs retail shopping centre D2 Place at Lai Chi Kok, is also encouraging offices to turn their temperatures up and has introduced a line of smart-casual clothes designed for warmer office climates.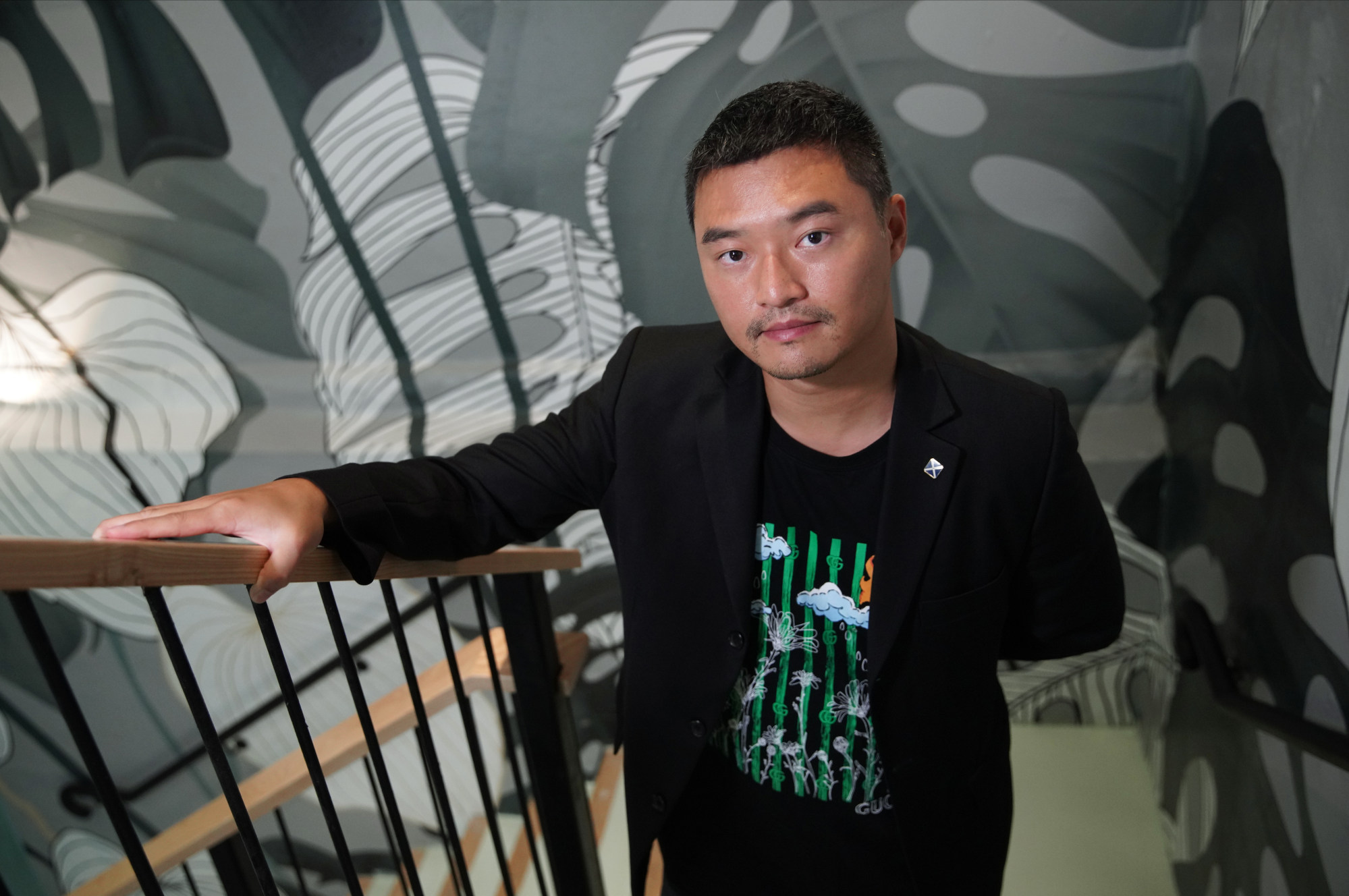 While naked knees may be too much for some workplaces, offices can take many positive steps beyond resetting thermostats and dress codes.
For example, the HKMA has a default room temperature of 25 degrees, but also uses LED lights, motion sensors and auto timers to control indoor lighting, and takes care to implement power-saving modes in all office equipment.
The Hong Kong Green Building Council recommends regularly cleaning air-conditioner filters, setting AC systems in the most efficient mode, using fans in conjunction with air conditioners and adding reflective curtains or Venetian blinds to reduce the greenhouse effect within offices.
Smart control of air-conditioning systems, using machine learning and user feedback, holds great promise, adds Cary Chan, the council's executive director.
"Through machine learning, smart control can learn over time to set the thermostats for warmer areas, such as next to windows, at a lower temperature while keeping a higher temperature in areas that are sufficiently comfortable," he said. "And because this occupant feedback process is done using a convenient mobile app, occupants can be quickly shepherded through the learning phase."
Machine learning can also tell the difference between a temporary one-off request from a worker who is hot because he just came in from outside and a consistent pattern of requests, Chan said. It can then respond in the most appropriate way, such as a five-minute burst of cooler air in one area before returning to a normal state.
"Improving energy efficiency of buildings to reduce energy demand will be our top priority in future energy saving efforts," the government said in its climate action plan for the next three decades, published in October.
A decade ago, the Hong Kong government launched an "energy saving charter" to encourage energy saving. Over 2,200 business and community premises signed up to it last year, agreeing to maintain the average indoor temperature of 24 to 26 degrees during the summer months.
Hong Kong government bureaus and departments have been encouraged to adopt measures such as dressing lightly in summer to minimise the use of air-conditioning, as well as setting or maintaining room temperature at 25.5 degrees in summer months, according to a spokeswoman for the environment and ecology bureau.
The government has also set a green energy target to improve the energy performance of all government buildings by 6 per cent by 2024-25.
Developers and property owners including Hongkong Land, Sun Hung Kai Properties, Hang Lung Properties, Sino Land, Swire Properties and Link Reit are among the signatories putting some of their buildings to the pledge.
Digital technology has also been deployed to save energy. Three years ago, Hongkong Land introduced a mobile phone app that allows its tenants to save energy by managing the air temperature of their premises.
The company's Central properties achieved savings of 6.6 per cent in the past 12 months, said Andy Yeung, director and head of technical services.
The firm is piloting the use of machine-learning technology to adjust indoor temperatures based on records of footfall traffic and sensor data.
Henderson Land said it uses smart and artificial-intelligence technology to monitor its chiller plants and the operation of its air-conditioning systems. The developer has also applied solar control film on skylights to reduce heating of the indoor environment in its shopping malls.
Hang Lung Properties has deployed such technology at one of its shopping malls in northeast China, and last year achieved a 24 per cent reduction in electricity usage intensity, a measure of electricity use per unit of area.
Sun Hung Kai Properties' digitally enabled systems control efficient combinations of chillers and pumps that automatically match a building's summer electricity demand while saving energy, a spokeswoman said.
Shopping centre owner Link Reit said it has an energy management team that works with on-site staff to adjust its properties' air-conditioning temperature in accordance with the Hong Kong Observatory's weather forecast to facilitate energy savings.
Swire Properties said it has implemented different control strategies, such as raising the temperature of the chilled water in its air-conditioning systems to reduce energy use. Digital panels in the lobbies of office buildings display indoor temperatures to raise tenant awareness, a spokeswoman said.
The Hong Kong government sees raising existing buildings' energy efficiency, encouraging green features in new buildings and promoting a low-carbon lifestyle are among the plan's four main decarbonisation strategies to achieve carbon neutrality by 2050.
The government has set goals to reduce the electricity consumption of commercial buildings by 30 to 40 per cent and that of residential buildings by 20-30 per cent from the 2015 level by 2050, and to achieve half of the above targets by 2035.
In mainland China, the government initiated an energy efficiency drive in September 2006, a year after the nation endured three years of power shortage.
The State Council ordered that all government, community and commercial buildings must not set thermostats lower than 26 degrees in the summer or over 20 degrees in the winter.