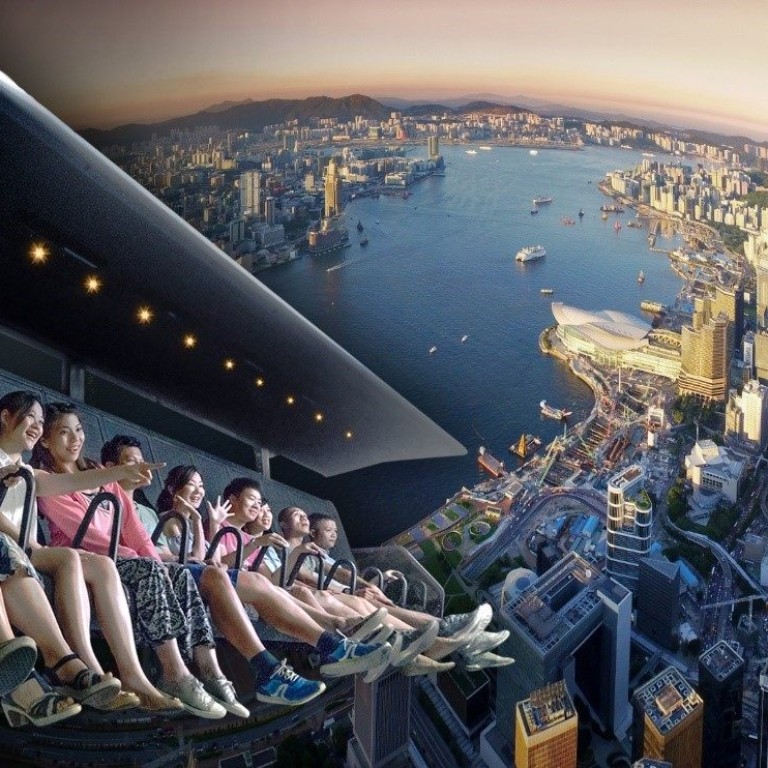 Hong Kong property firm K11 taps Paddington Bear, KidZania for 11 Skies complex's first entertainment offerings
The complex will feature more than 800 shops and over 120 dining options
Project will redefine the concept of 'retailtainment' in Hong Kong, 11 Skies says
The complex will feature more than 800 shops and over 120 dining options, 11 Skies, which is operated by K11 Group, said. The first phase of 11 Skies – three grade A office towers called K11 Atelier 11 Skies with 570,000 sq ft of space – opened this month. K11 was founded by
NWD
CEO
Adrian Cheng
in 2008.
The details of the four entertainment attractions at 11 Skies come as retail sales show some signs of recovery. The sector was stimulated by the latest round of Hong Kong's
Consumption Voucher Scheme
. Retail sales rose 11.7 per cent year on year in April, but fell 1.7 per cent in May as the effect of the voucher scheme faded.
Leasing activity also picked up modestly in the second quarter, in both core and suburban locations after a slow first quarter, mainly driven by the food and beverage, grocery and lifestyle segments, Savills said.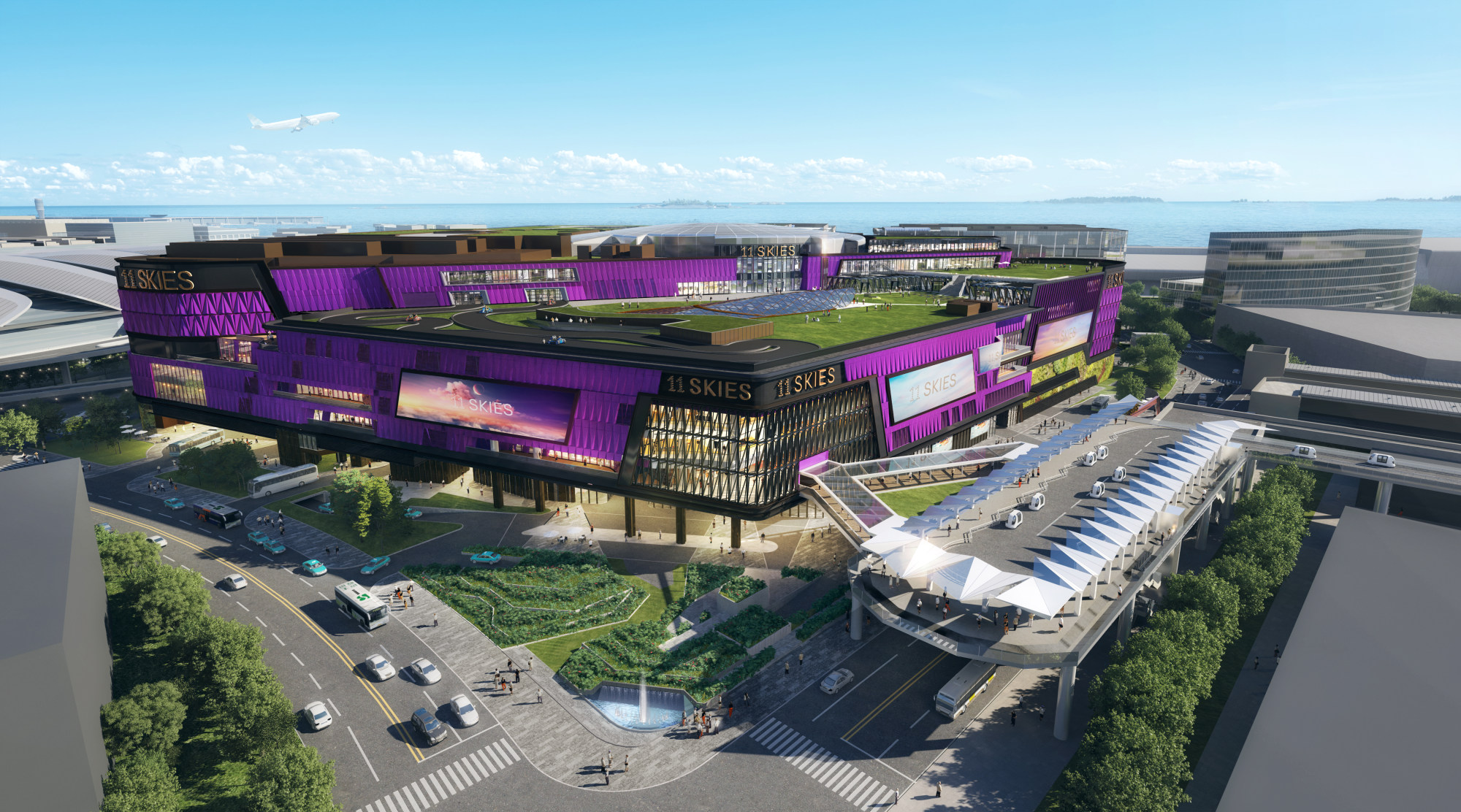 "After a tough first quarter, market activity lifted in the second, and modest rises in rents were seen in some areas," said Simon Smith, regional head of research and consultancy, Asia-Pacific at Savills. "The latter half of the year will see a spending boost from the Consumption Voucher Scheme, but higher mortgage rates and slower growth may hold consumers in check."
Being developed by NWD at the cost of HK$20 billion (US$2.55 billion), 11 Skies will span a total gross floor area of 3.8 million sq ft and will be home to Hong Kong's largest indoor entertainment hub. It will host eight world-class and Hong Kong first entertainment attractions, 11 Skies said.
"This groundbreaking mega project, operated by K11, is set to redefine the concept of retailtainment in Hong Kong," 11 Skies said on Monday. The project will offer "unparalleled customer experience for visitors from Hong Kong, the
Greater Bay Area
and around the globe".
The four attractions will include the city's first "4D" theatre, Timeless Flight Hong Kong. It will feature Hong Kong's iconic skyline on a 13 metre high borderless spherical screen. Audiences will feel like they are flying over the city's skyline.
Another attraction will be Arte Museum, South Korea's largest immersive media art exhibition. A first in China, this venue will feature immersive artwork enabled by advanced digital media projection technology, and will show nature-themed experiences such as scenes of rainforests and tide movements.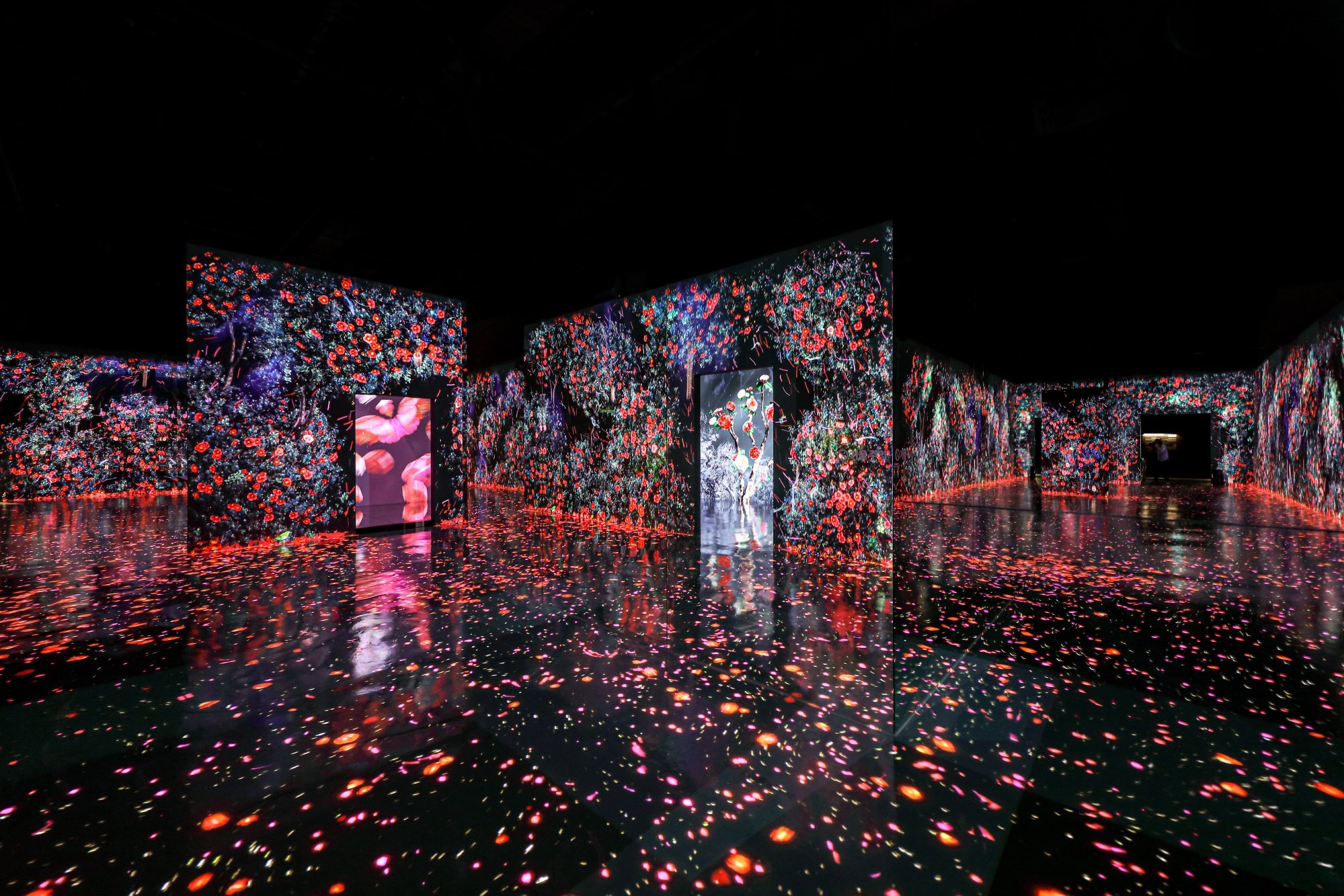 The third attraction will be KidZania, a first for China. It will offer around 50 experiences for children in a three-storey interactive city. The role-play learning experiences firm has a footprint in 17 countries.
The fourth attraction will be a Paddington Bear themed indoor family play experience, Paddington Play. It will aim to inspire children's curiosity and sense of discovery through immersive and innovative learning programmes.