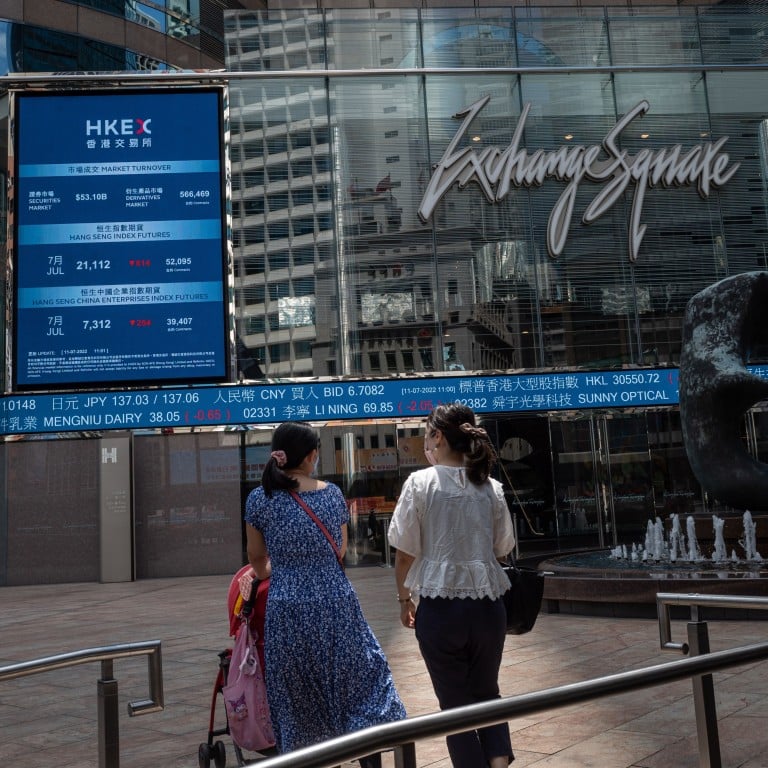 Hong Kong raises base rate to 2.75 per cent in lockstep with US Fed's 75-basis point hike
The HKMA's chief executive Eddie Yue Wai-man warned of more interest rate increases in the coming months, urging borrowers to be aware of risks
Hong Kong's monetary policy has been run in lockstep with the Fed ever since the local currency was pegged to the US dollar in 1983
Hong Kong's monetary authority raised the city's borrowing cost by 75 basis points for the second consecutive month, in lockstep with an increase of the same amount overnight by the US Federal Reserve.
Hong Kong's base rate will rise to 2.75 per cent effective immediately, according to a
statement
by the
Hong Kong Monetary Authority
(HKMA), the city's de facto central bank. That's the highest level since 2019, which was itself an 11-year high.
Hong Kong's rate increase, conducted in concert with US monetary policy to preserve the
city's currency peg to the US dollar
since 1983, comes at an inopportune moment for the local economy. Unlike the US economy's runaway inflation – prices rose by 9.1 per cent in June, the most in 40 years – Hong Kong is on the
brink of a recession
, weighed down by
social distancing rules
to combat the Covid-19 pandemic.
Months of social distancing rules and disrupted businesses have caused the city's economy to shrink by 4 per cent in the first quarter. Analysts expect gross domestic product to contract by as much as 1.6 per cent in the second quarter.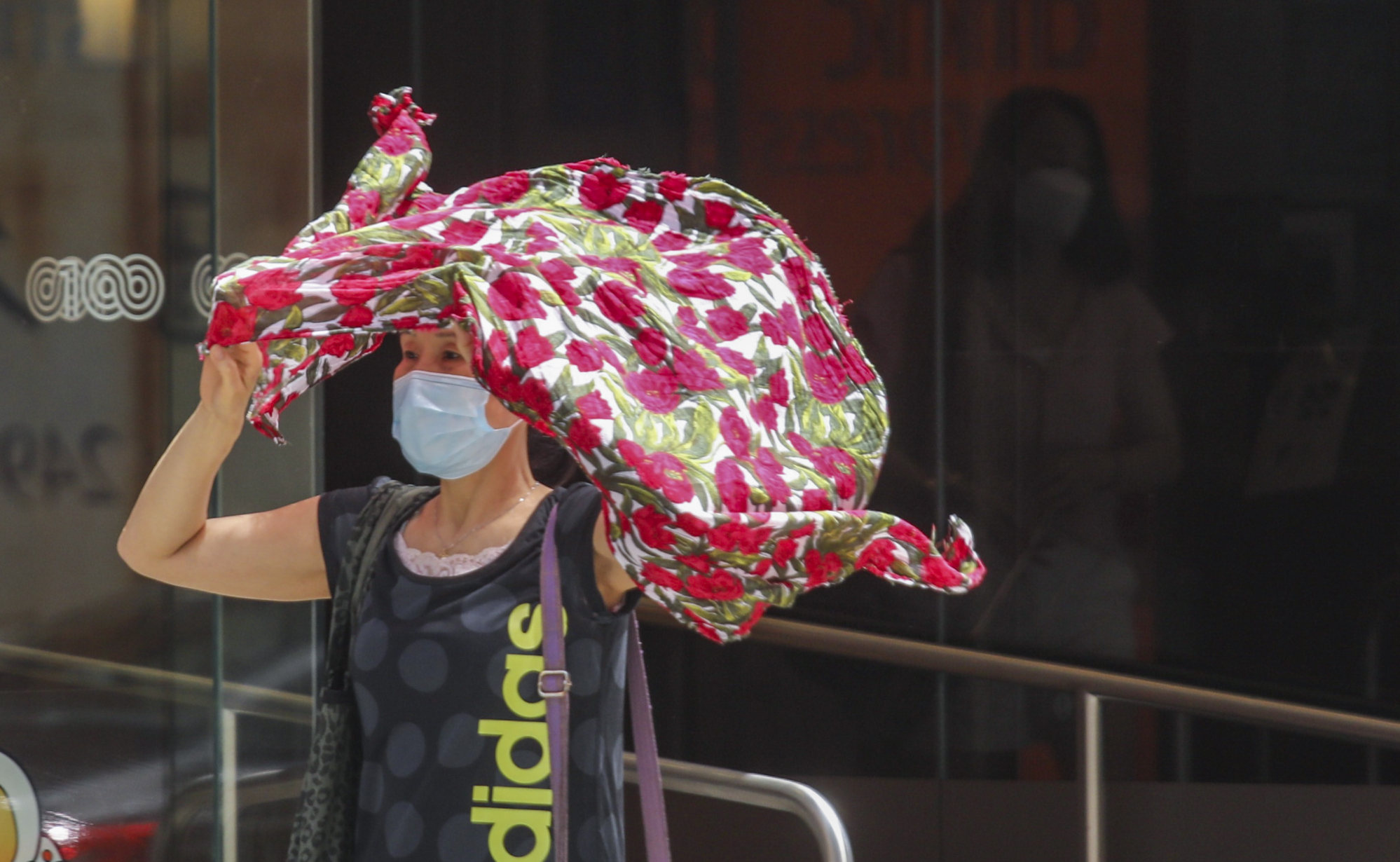 Full-year growth forecast, estimated at between 2 per cent and 3.5 per cent in 2022, may have to be cut, Financial Secretary Paul Chan Mo-po
said this week
in an interview with
South China Morning Post
.
The Fed raised its key rate for the fourth time this year, lifting it to a target range of 2.25 per cent to 2.5 per cent, from 1.5 per cent to 1.75 per cent. The Fed has delivered two 75-basis point blows in as many months, raising the cost of money by the biggest one-time quantum unseen since November 1994, to douse the inflationary pressure unleashed by the trillions of dollars of cheap funds released during the onset of the Covid-19 pandemic.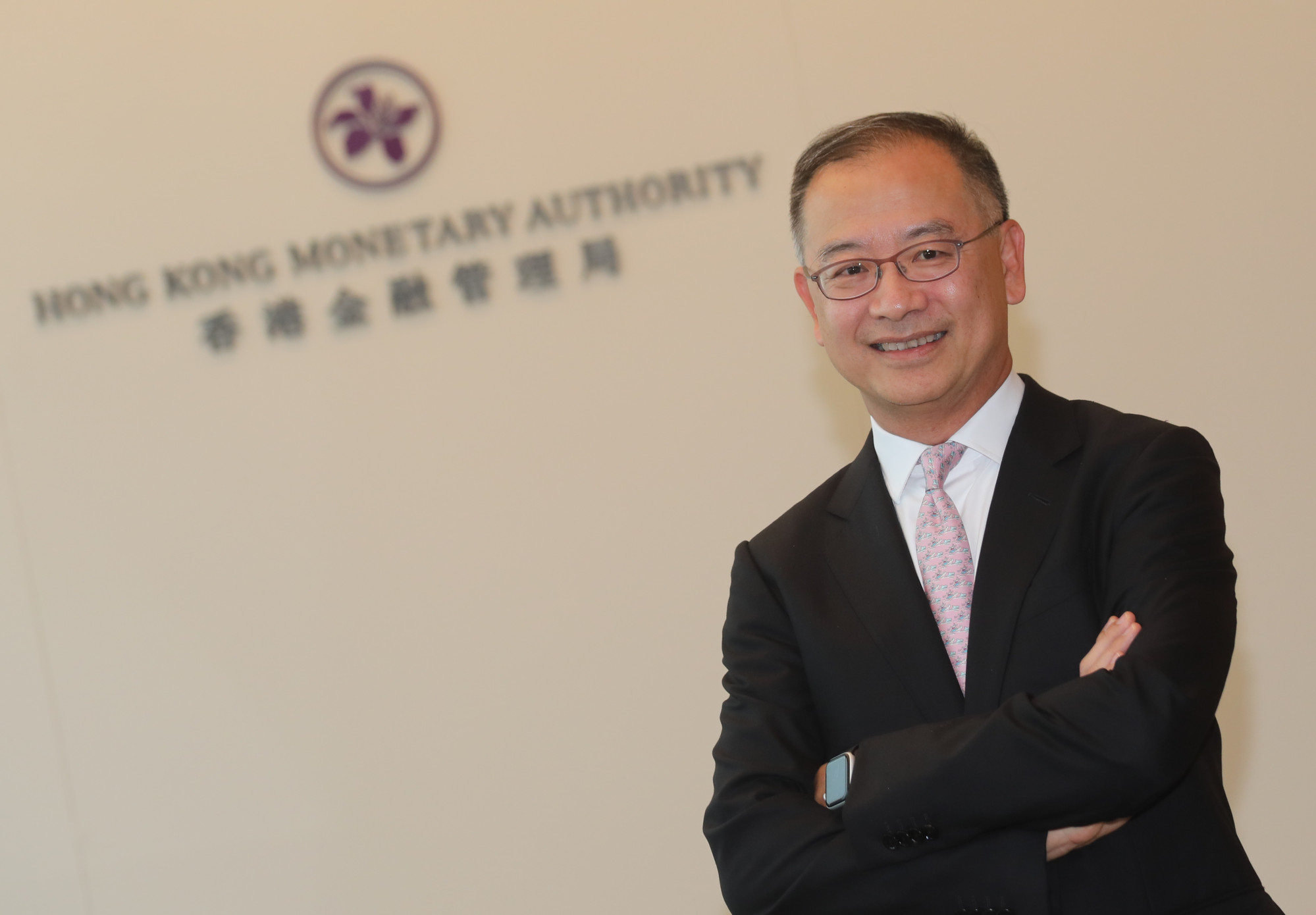 "As the US continues to raise interest rates to tame the high inflation, Hong Kong will need to follow under the linked exchange rate system," HKMA's chief executive officer Eddie Yue Wai-man said during a press briefing. "With the expectation of further rate hikes, borrowers must be aware of the risks of [higher cost of funds] when they decide to invest in property, or other [assets].
Capital will also be expected to flow out of Hong Kong, as arbitrageurs engage in a so-called carry trade where they sell low-yielding assets (Hong Kong dollar) for higher-yielding instruments (US dollar).
"The Fed has increased the interest rate by 2.25 percentage points during the past four months, which is the same as the last rate rise cycle from 2015 and 2018," Yue said.
The pace of rising rates, coming harder and faster this cycle, will accelerate the outflow of capital, compelling the HKMA to intervene in the currency markets to preserve the local dollar within its trading band of 7.7500 and 7.8500 per US dollar.
"The aggregated balance [of HKMA's financial assets] may decrease more quickly in the current interest rate rise cycle, but there is no need to worry," he said. "The rate rise would not affect the banking system or bad debts as the HKMA has introduced measures to make sure mortgage borrowers have the ability to repay their loans even amid a rising rate environment."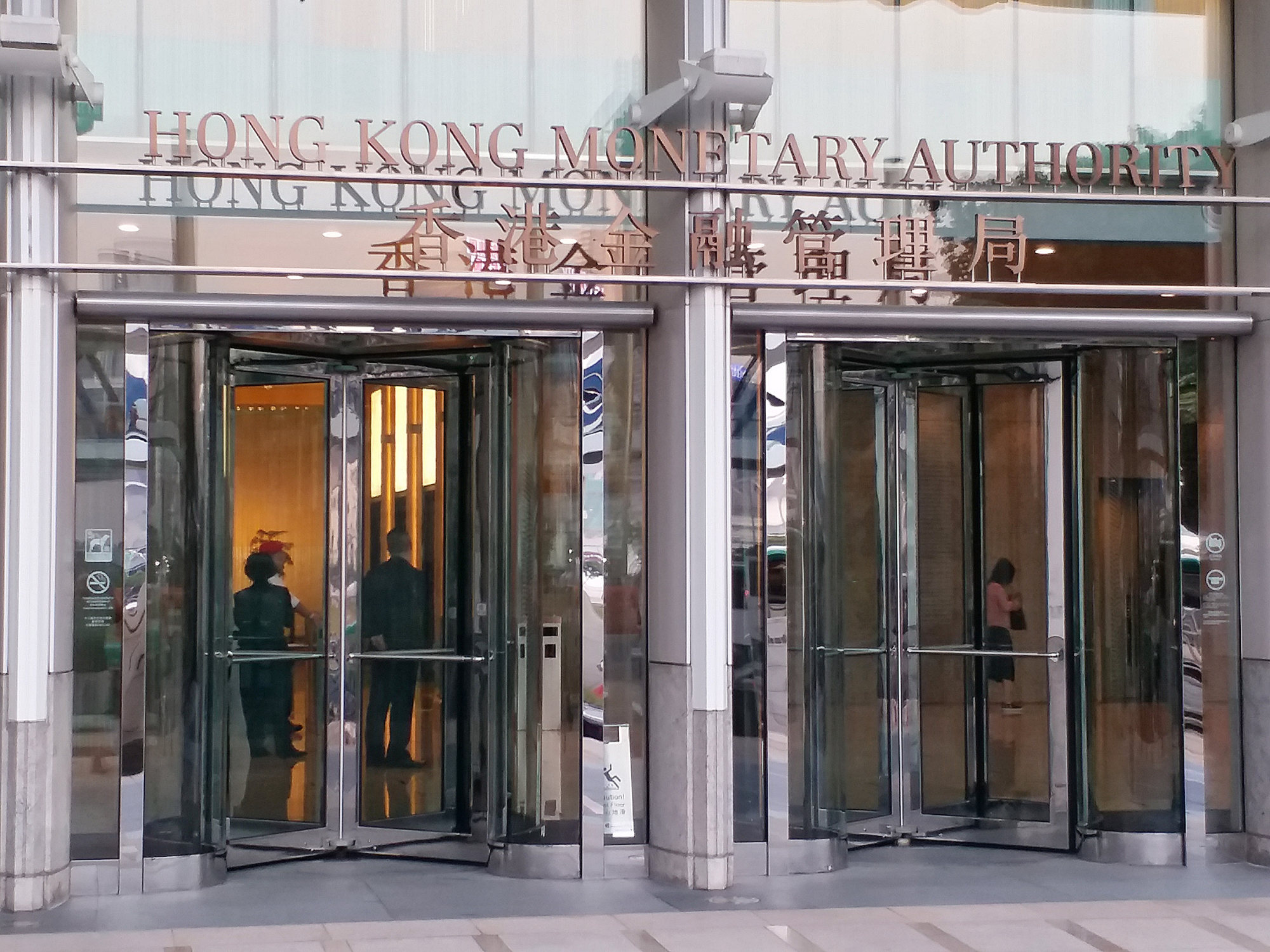 Hong Kong's benchmark Hang Seng stock index fell 0.4 per cent at the end of Thursday's trading, following a 437-point rise overnight in New York, as traders were relieved that monetary authorities eschewed the full-percentage point increase.
"Inflation pressures suggest more tightening to come via higher interest rates from here," according to an e-mailed commentary by Rick Rieder, head of the global allocation investment team of BlackRock, which manages US$2.4 trillion of fixed-income assets for clients. "Slowing down the pace of policy tightening would be possible given what we heard, and presumably will hear from other Fed officials over the coming weeks to this same end."
HSBC, Bank of China (Hong Kong) and Standard Chartered, Citibank, Hang Seng Bank OCBC Wing Hang Bank and Shanghai Commercial Bank said they would keep their prime rates unchanged at between 5 per cent and 5.25 per cent, opting not to pass the higher borrowing costs to their best customers through the last four rate hikes by the monetary authorities.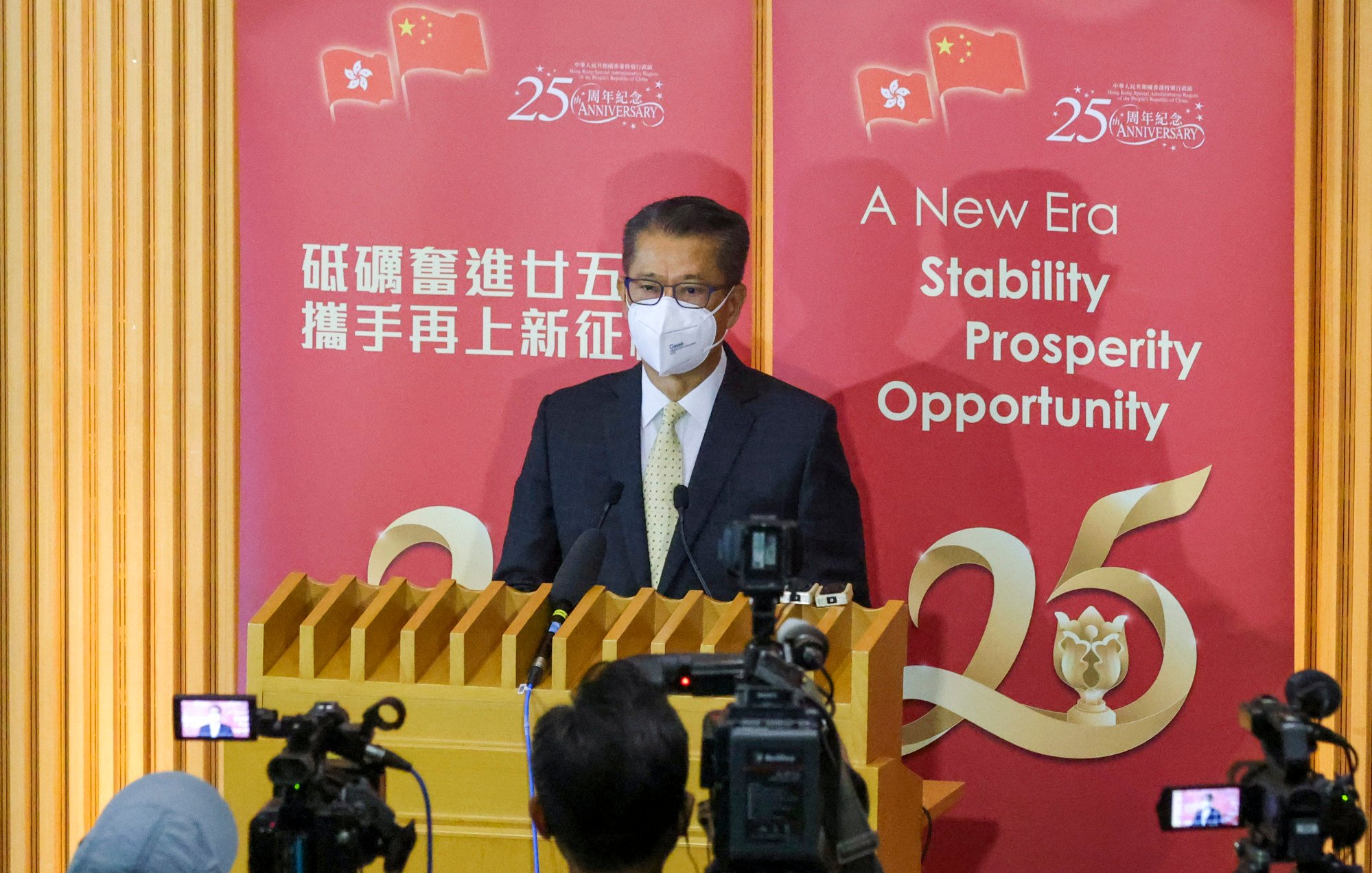 Mortgage rates will eventually rise, as commercial banks will eventually have to pass their costs to customers, while liquidity is sapped in the city's financial system with capital outflows.
Still, Hong Kong's property market is resilient enough, and the city's banks have sufficient safeguards in place to prevent a blow out of housing-related bad debts, said the city's financial secretary Paul Chan Mo-po.
"The property market remains very solid, while the banking system is very resilient," Chan
said in a press briefing
after the HKMA's rate increase, pointing out that bad debts ratio stood at 0.98 per cent in May, while the capital adequacy ratio stood at 20 per cent. "There is little chance of US interest rate rises bringing any damage to the local banking system."
Higher prime rates may arrive in Hong Kong by September when the Fed next meets, said Tommy Ong, the managing director of T.O. & Associates Consultancy, as the cost of borrowing among local lenders, indicated by Hong Kong interbank offered rates or Hibor, has risen in recent weeks.
"The rising mortgage financing cost due to higher Hibor rates may discourage investors in rental properties," Ong said. "For the stock market, the Hong Kong market's reaction to a 0.75-percentage point hike will be muted. The market's focus probably is how well the China economy will perform in the second half."
BlackRock's Rieder expects the Fed rate to rise by 50 basis points in Septmber "to a modestly tighter interest rate posture," followed by "possibly one or two more 25-basis point hikes from there."
"We don't agree with those who think this Fed will have to tighten much more than that and the press conference [by Fed chairman Jerome Powell] gave us no reason to change our view," he said.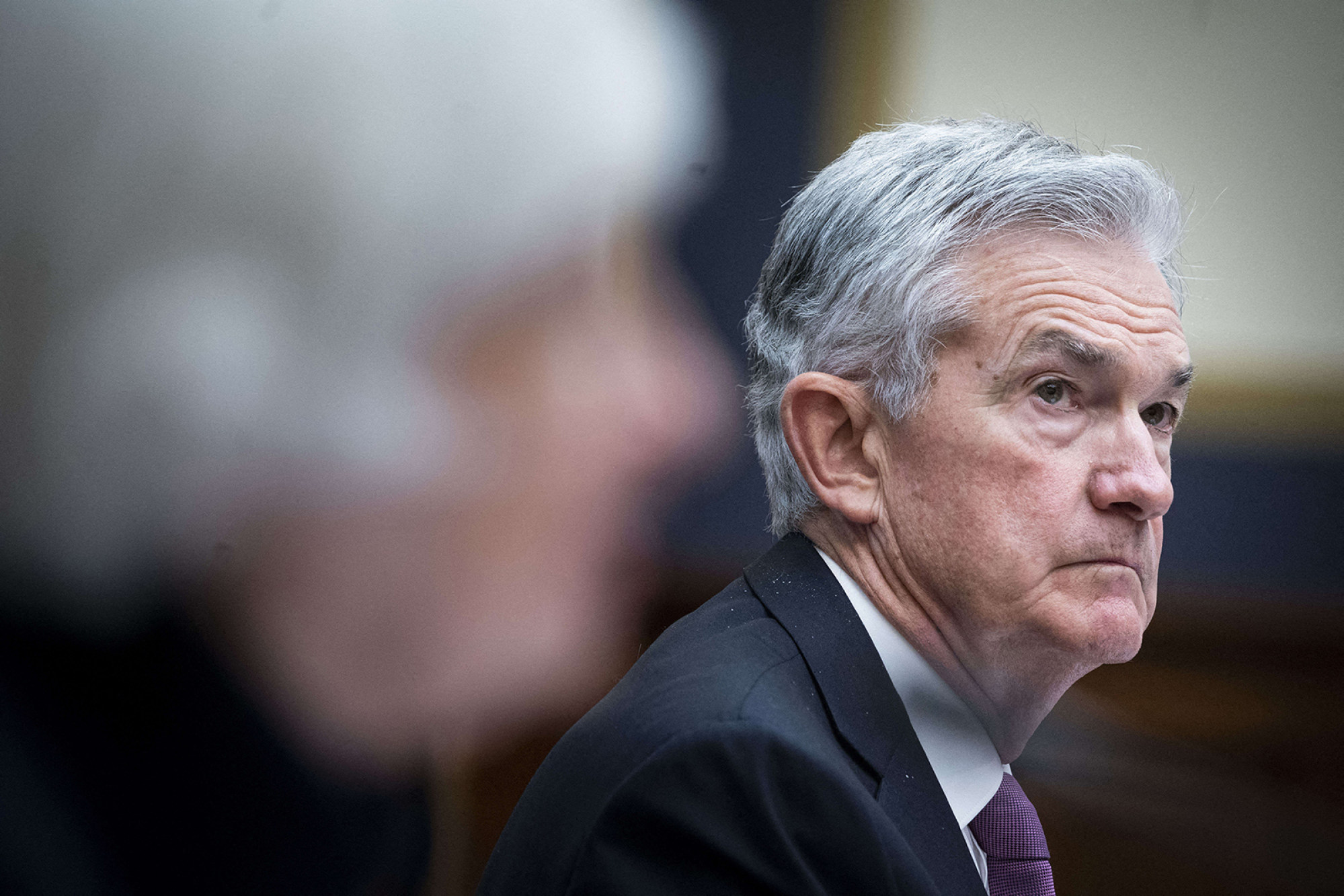 The higher base rate has already pushed up the one-month Hibor to 1.38 per cent on Thursday, a 10-fold increase from 0.14 per cent at the beginning of the year.
Long-term funding cost rose even higher, with three-month Hibor rising to a two-year high of 2.19 per cent on Thursday, from 0.25 per cent at the start of 2022. The 12-month rate hit a three-year-high of 3.57 per cent, compared with 0.43 per cent in 3anuary.
The US interest rate rise has led to capital outflow from Hong Kong and forced the HKMA to intervene in the market 23 times this year, buying a total of HK$172.64 billion and selling US$21.99 billion, HKMA data showed. Previous high-water marks saw the authority buy HK$103.48 billion in 2018 and HK$22.13 billion in 2019.
"The increasing borrowing costs will hurt people with high debt, while savers will benefit, as deposit rates will rise from rock bottom," said Kenny Wen, head of investment strategy at KGI Asia, who expects commercial banks to increase their prime rates in September. "We now have around 3 per cent for US dollar savings, which is much higher than Hong Kong inflation rate."