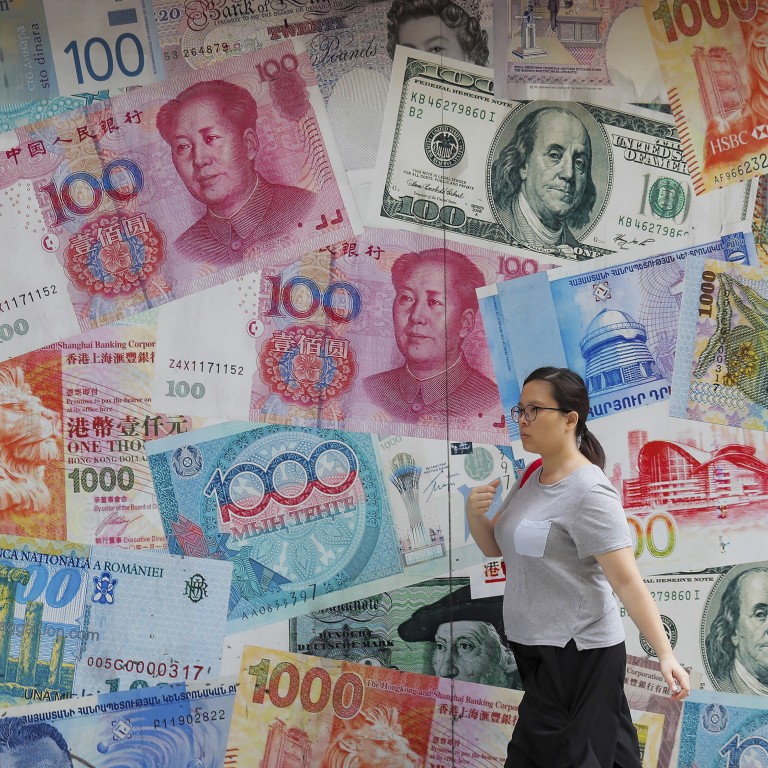 Exchange Fund, Hong Kong's currency-peg defender, suffers US$18.4 billion record loss on 'perfect storm' of war, disease and slumping markets
The loss represents the biggest setback since the HKMA started reporting half-yearly results in 2004
The fund has only suffered losses in two years in recent past, in 2008 and 2015, both characterised by financial-market crises
Hong Kong's Exchange Fund, a US$535 billion war chest to defend the city's currency peg, suffered the biggest investment blow since it started publishing half-yearly report cards in 2004 as a "perfect storm" in global markets eroded investments in financial assets.
The fund reported a record HK$144.2 billion (US$18.4 billion) loss in the six months to June 30, according to unaudited data released by the Hong Kong Monetary Authority (HKMA) on Friday. It had a HK$139.7 billion investment gain in the same period last year. The fund's total assets diminished by HK$359.7 billion to HK$4.2 trillion over the six months.
The Fund, which is managed by the HKMA, has only suffered two annual losses in the recent past – in 2008 and 2015 – each characterised by major financial-market crisis when Lehman Brothers collapsed and Chinese equities crashed.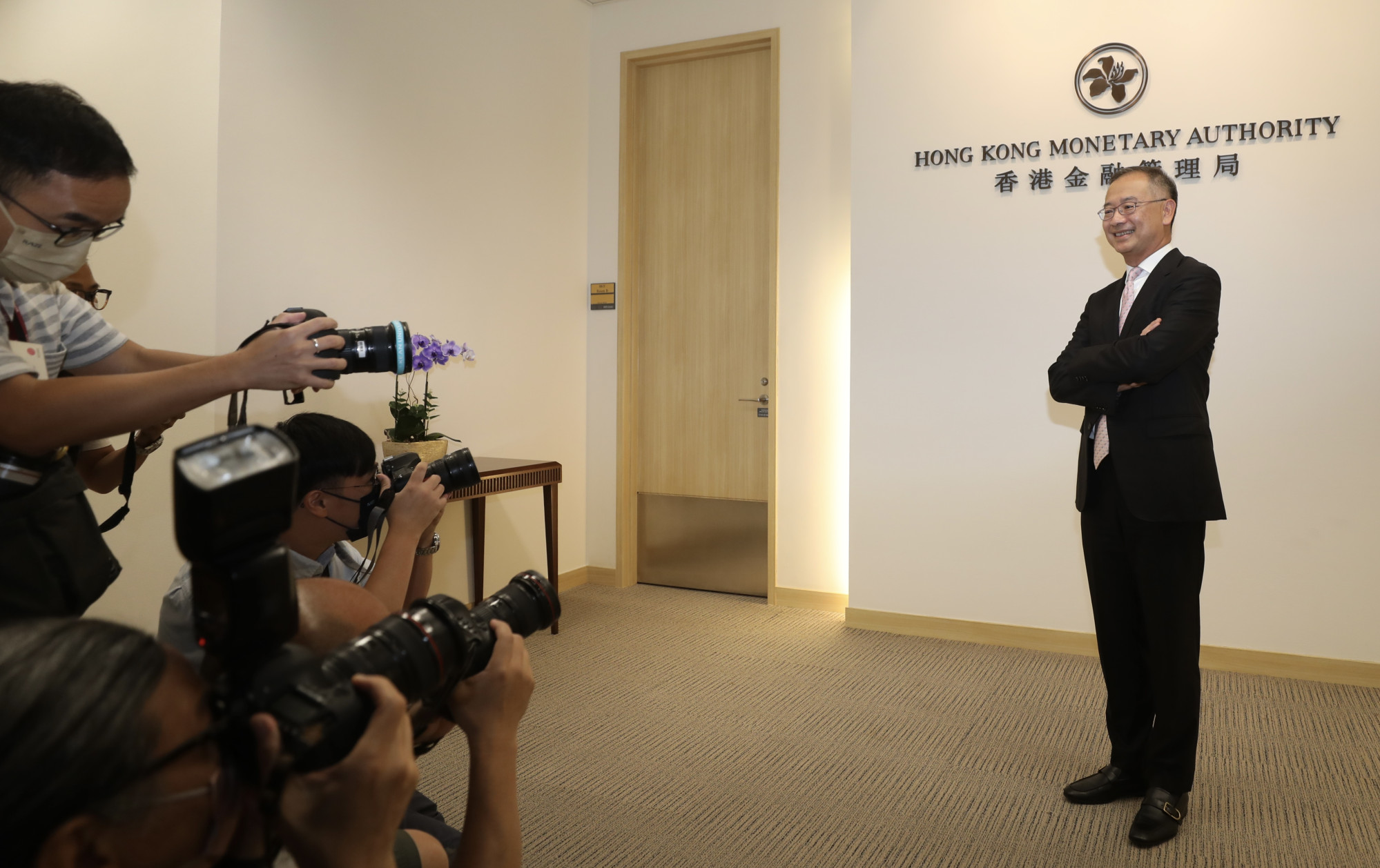 HKMA Chief executive Eddie Yue Wai-man had forewarned about "a significant loss" in its interim report, citing volatile asset prices. A "triple whammy" in the form of concurrent declines in equity, bond and currency markets eroded returns, at the same time the Federal Reserve embarked on the most aggressive policy tightening since 1994 to douse inflation.
"The global financial markets struggled in the first half, facing intensifying inflationary pressures, tightening of monetary policies by major central banks, geopolitical conflicts and global economic slowdown," Yue said in Friday's statement. "The Exchange Fund's long-term asset allocation and defensive measures have helped stabilise medium and long-term investment return."
Still, policy tightening amid persistently high inflation may further stoke volatility in asset markets, he said, adding that the investment environment "will continue to be tough for the remaining part of the year."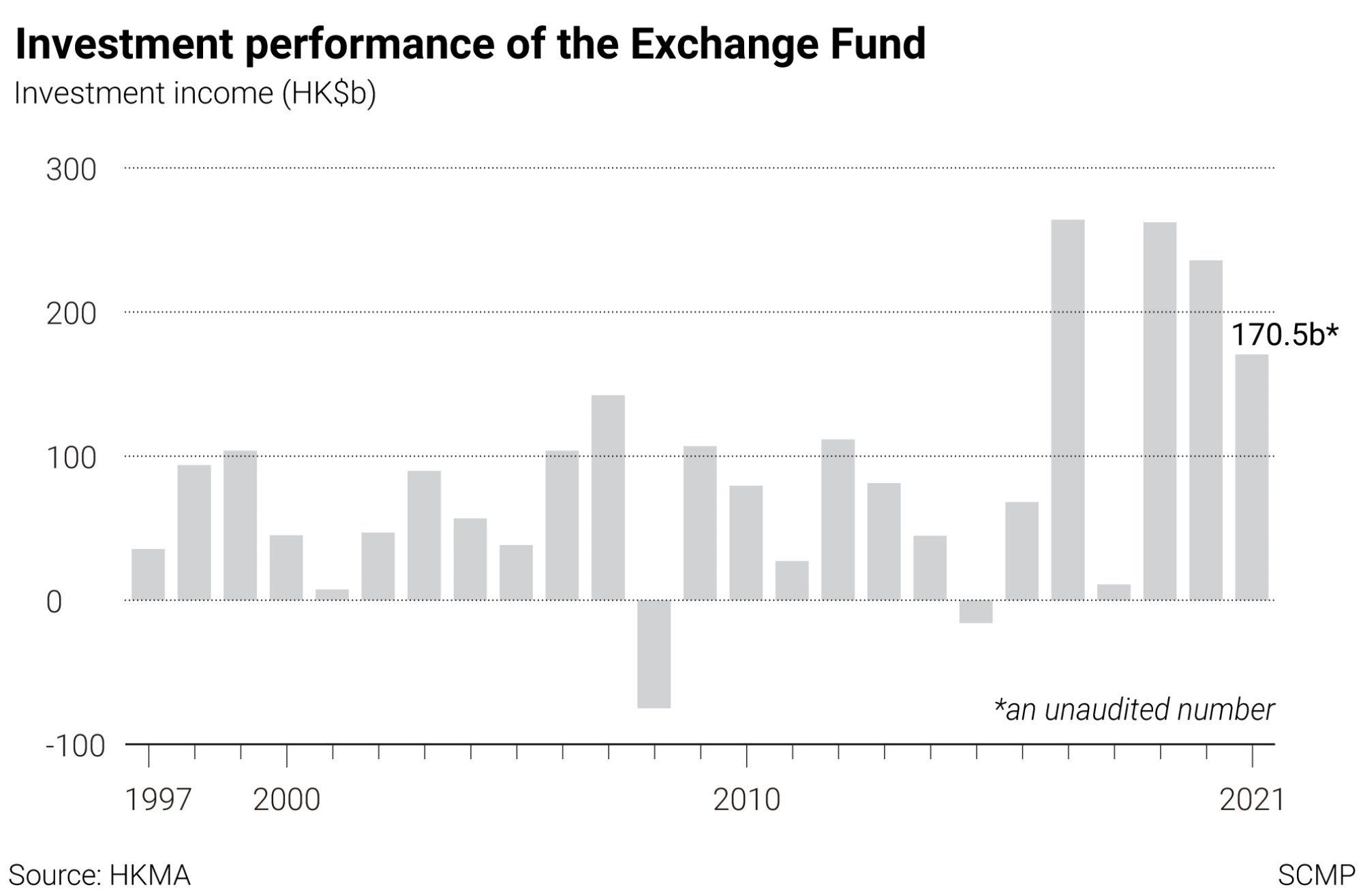 The Exchange Fund posted a loss of HK$8.5 billion from its investments in the local stock market, compared with a profit of HK$12.5 billion a year earlier. Losses from its equity holding in markets outside Hong Kong amounted to HK$73.2 billion, versus a HK$46.4 billion gain previously.
The benchmark Hang Seng Index fell 6.6 per cent in the first half as the fifth wave of Covid-19 infections affected the city, while China locked down Shanghai in April and May. That also undermined global stocks, with the S&P 500 index slumping by about 20 per cent.
In the bond market, the Exchange Fund took a HK$55.9 billion hit, versus a HK$1.3 billion gain a year earlier. The Fed's policy lift-off since March, which has resulted in four rate increases totalling 225 basis points, roiled fixed-income assets while stoking recession fears.
The rate hikes strengthened the US dollar, causing a valuation loss in the Exchange Fund's non-US dollar assets in the first half. The dollar advanced by 9.4 per cent against a basket of major currencies. Asian currencies weakened by 5.5 per cent versus the greenback, according to Bloomberg data.
As a result, it reported a foreign-exchange translation loss of HK$12.8 billion, compared with a HK$2.8 billion gain in January to June 2021. The Fed's rate increases currency have also fuelled capital flight, prompting the HKMA to intervene 24 times this year to keep the local dollar within its HK$7.75-HK$7.85 trading band.
The HKMA on Friday dipped into the Exchange Fund to buy HK$9.66 billion and sell US$1.23 billion in the market. That took the cumulative purchases to HK$182.3 billion and US$23.2 billion.
Overall, Yue said the first-half investment loss amounted to 3 per cent of the fund's assets,compared with a 14 per cent drop in an index of global bonds and a 21 per cent decline of MSCI All Country World Index, Yue said.
The Exchange Fund, established in 1935, provides backing to the issuance of ­banknotes in the city and defends the local currency from attacks by hedge funds and currency traders. The fund invests in stocks in Hong Kong and overseas, bonds and overseas properties and other long-term projects.
As usual, the HKMA did not disclose the return from its long-term investments for the first half of this year, a data it typically publishes at a later date. They gained HK$76.7 billion in the corresponding period in 2021.