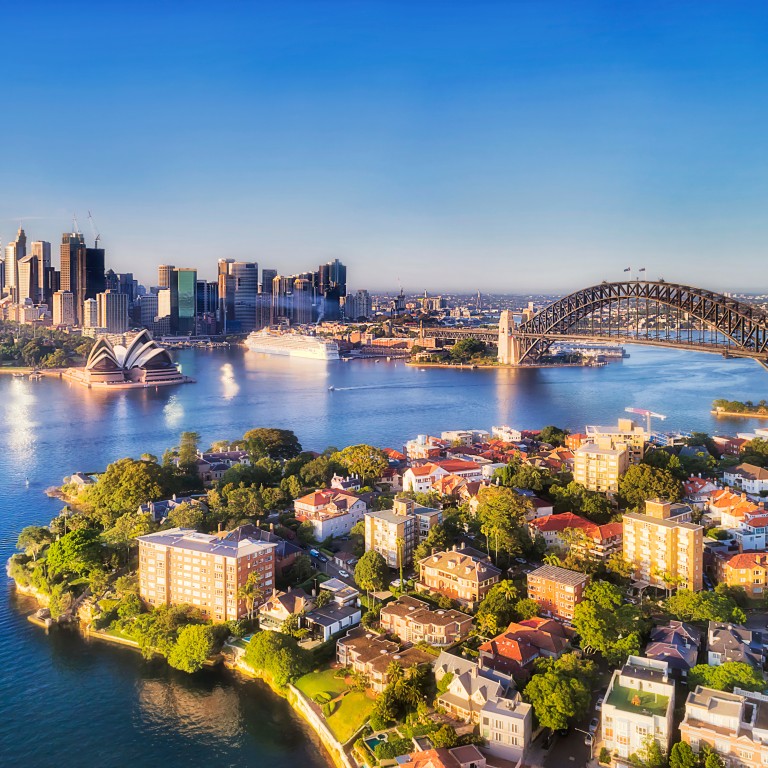 Australia Foreign Investment Review Board fee hike is likely to weigh on home prices, property investment, analysts say
Canberra doubled the review board's application fees on Friday last week
The fee is significant but it will not turn away many investors, Juwai IQI co-founder says
An increase in investment
fees
by Australia for foreigners might be ill-timed, given the heightened risks of inflation and a global recession, as well as declining home prices in the country, analysts said.
Canberra doubled the Foreign Investment Review Board (FIRB) application fees on Friday last week, with the maximum set at A$1.045 million (US$730,000) for deals worth more than A$2 billion.
"There is never a good time to make a decision that adds cost to investor underwriting, particularly for real estate where foreign investment makes up a large proportion of the transaction volume each year," said Mark Coster, CBRE's Pacific head of capital markets. "The increase is marginal in the context of most transactions that it will impact. Nonetheless, it is an increased cost to investors and has to be absorbed somewhere either by the investor or seller," he said, adding that the impact on pricing, albeit marginal, was expected.
The increase comes amid a slew of domestic and global headwinds. Global growth is forecast to significantly slow to 2.9 per cent this year from 5.17 per cent in 2021, according to the latest estimates by the World Bank. Consumer prices, on the other hand, are to hit 6.7 per cent, twice the average of 2.9 per cent recorded during 2010 to 2020, the US-based multilateral agency said in a separate forecast in June.
On the local front, Australian home prices slumped 1.3 per cent in July, their third straight month of decline, latest data from property consultant CoreLogic shows.
Foreign investment contributes significantly to both Australia's economy and property sector. Over the past 10 years, foreign investors have bought A$106 billion worth of Australian commercial property such as
offices
, retail spaces, industrial property and hotels, accounting for 30 per cent of total volumes, according to CBRE. In the year's first half, foreign investors bought A$4 billion worth of property across Australia, representing 26 per cent of total volumes.
Investors from the United States, Singapore, Canada,
China
and Germany were the largest foreign buyers of Australian assets last year, according to Juwai IQI, which markets properties to Asian buyers. Annually, foreigners
invest
about A$10.4 billion in Australian real estate in more than 4,000 transactions.
"Any changes to the costs associated with a transaction can have a negative impact," said Darien Bradshaw, executive director, private office at One Global Group, which markets overseas properties to clients in Singapore and Hong Kong, among other markets.
The increase in fees was also likely to discourage investors from building more homes, which is critical if Canberra is to improve the supply of homes and make home ownership affordable for more Australians, said Steve Douglas, executive chairman, Smats Group, a group of licensed mortgage, tax and immigration agents.
Others thought the increase in fees was unlikely to completely deter foreigners from acquiring assets in Australia.
"The fee is significant enough to be a factor, but it won't turn away many investors," said Daniel Ho, co-founder and group managing director at Juwai IQI. "The situation where it is most likely to have a negative impact is when a foreign investor is bidding at auction against other buyers for an asset, such as a large agricultural enterprise. Usually, the seller wants the bidder to be preapproved by FIRB, so that if they win the bidding process the purchase can continue without a hitch. However, the larger fee will make some investors uncomfortable, given that the fee is a sunk cost. There is no refund if they fail to win the bidding or complete the purchase."
Juwai IQI also said it expected home prices in Sydney and Melbourne to decline by 3.5 per cent by the end of the year.