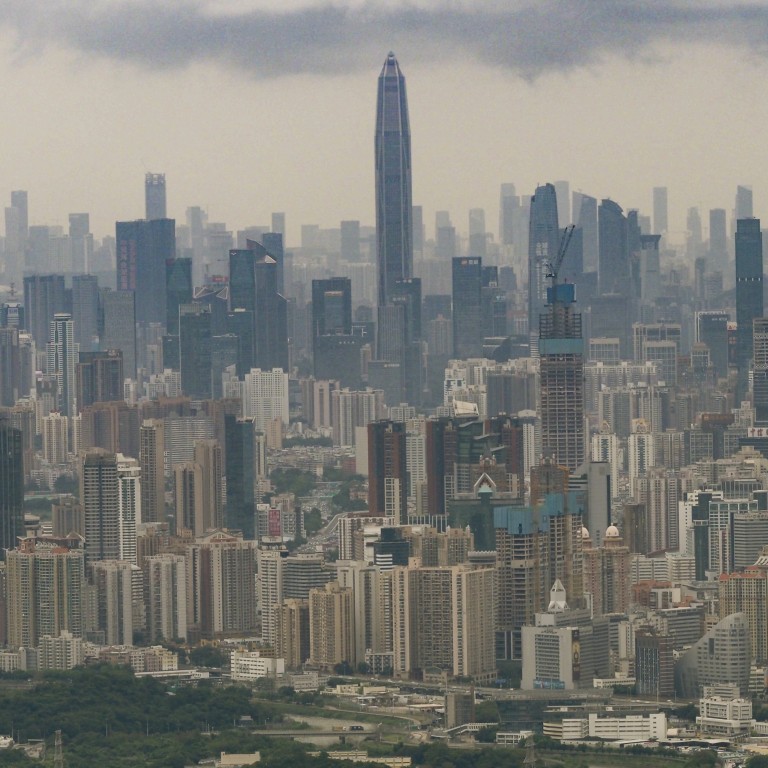 Hong Kong buyers shun investment in Greater Bay Area homes amid uncertainty over project completions, border reopening
In the past six months there has been no interest from Hong Kong investors about buying homes in the Greater Bay Area, says Centaline China CEO
Overall transactions in the bay area fell 45 per cent year on year in the first half, according to Cushman & Wakefield
Hongkongers are rapidly losing interest in acquiring property in the
Greater Bay Area
, with transactions continuing to plunge in the first half amid travel restrictions and growing fears about mainland developers' ability to complete projects.
Transactions involving Hongkongers tumbled by as much as 80 per cent year on year in the first six months, according to Andy Lee, CEO of Centaline China. A total of 648 deals worth 2.1 billion yuan (US$310.2 million) involving buyers from Hong Kong were finalised in the same period last year, according to data from Centaline China.
"In the past half a year, almost no Hongkonger has asked about buying homes in GBA," Lee said. Hongkongers are also cautious of investing in the bay area's property sector, mainly because of the crisis surrounding the mainland's real estate sector and the overall economic slowdown, he added.
Last year, homebuyers from Hong Kong invested 3.5 billion yuan in the bay area, sharply lower than the 30.9 billion yuan in 2020 and the all-time high of 40 billion yuan in 2019, according to data from Centaline China.
The uncertainty over the reopening of the border because of China's zero-Covid policy has also affected Hong Kong buyers' confidence, said Alva To, vice-president for Greater China and head of consulting at Cushman & Wakefield.
The mainland residential property market is in flux as the developers' debt issues are weighing on their ability to complete projects, affecting homebuying sentiment. China's slowing economy, which grew at 0.4 per cent in the second quarter, the weakest in two years, is compounding matters further. Home sales at China's top 100 developers slumped 39.7 per cent year on year in July to 523.1 billion yuan, according to data from China Real Estate Information Corp.
Also, a mortgage-boycott crisis that started in June after homebuyers refused to repay loans unless developers completed unfinished projects has spread to 320 residential projects in 95 Chinese cities.
S&P Global Ratings said it expects home prices in China to fall by as much as 7 per cent this year and overall transaction volumes to decline by 28 per cent to 33 per cent.
Hongkongers who are investing in the Greater Bay Area are zeroing in on Zhongshan and Zhuhai as the cost of living and property prices are relatively lower compared with other cities in the economic zone, Lee said.
"The proportion of Hong Kong people who are buying for living purposes is also higher than those viewing it as an investment," he said.
For the first half, the number of residential transactions in the Greater Bay Area plunged by 45 per cent year on year to 190,941, according to Cushman & Wakefield. Yet, six of the nine mainland GBA cities registered an increase in home prices in the first half of 2022.
The increase in prices was driven by the sales of premium and luxury homes, which were helped by measures introduced by many local governments to boost home sales, said To of Cushman & Wakefield.
Guangzhou and Shenzhen saw the biggest gains, with prices in the first half rising 13.6 per cent and 17.1 per cent, respectively, from a year earlier.
"The rebound is due to the relaxation of some regulations," said Terrance Chong, an economic professor at the Chinese University of Hong Kong. "Once the border reopens, Hongkongers will again become active in the market."