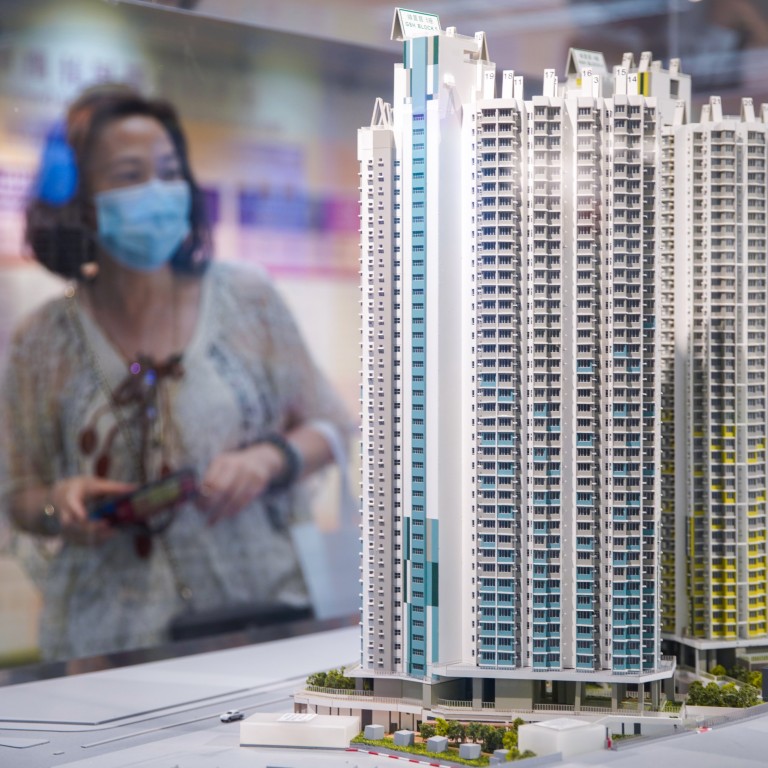 Hong Kong should stop building Home Ownership Scheme flats, reallocate land for public rental houses, says JLL
The waiting time for a public rental property currently stands at 6.1 years, a 23-year high
'There is no reason to help people buy houses when the situation is so critical,' says Joseph Tsang, chairman of JLL Hong Kong
The Hong Kong government should consider suspending the construction of Home Ownership Scheme (HOS) flats catering for low to middle income households and reallocate the land to
address a chronic shortage
of public rental properties, according to the chairman of JLL Hong Kong.
The building of
subsidised flats
under the scheme should be halted until the average waiting time for public housing is reduced to four or five years, said Joseph Tsang. The waiting time currently stands at 6.1 years, a 23-year high, and is expected to increase further, according to JLL.
"There is no reason to help people buy houses when the situation is so critical," Tsang told the Post. "The government can do a review instantly about it. It can be done immediately."
Hong Kong couples with a maximum combined monthly income of HK$66,000 and assets of no more than HK$1.85 million are eligible, as are individuals earning half that amount.
Tsang said the government should prioritise public housing by reallocating the land originally intended for building HOS flats.
"We should prioritise our objectives at this stage," he said during a panel discussion at the 2022 SCMP China Conference last week. "A lot of people are staying hot in the cage homes in Sham Shui Po, waiting to get into public housing. Do we really need to focus too much on HOS?"
The scheme has been halted before. Having first appeared in 1978, it was suspended in 2003 when the
severe acute respiratory syndrome (Sars)
epidemic sent Hong Kong's home prices plunging. The government resumed the development of the scheme after eight years.
HOS flats are sold at a discount to market rate. Public housing tenants can buy either new or used flats under the scheme without paying a premium to the Housing Authority if they surrender the homes they are renting.
Those who do not qualify because their income is too high can buy lived-in HOS flats on the open market as long as a premium is paid to the government.
The Centa-City Leading Index, a gauge of lived-in home prices compiled by Centaline Property Agency, has dropped 6.2 per cent from a peak a year ago.
With the market at the start of a downwards cycle, home prices will drop 5 to 10 per cent this year, Tsang predicted.
Chau Kwong-wing, director of the Ronald Coase Centre for Property Rights Research at the University of Hong Kong, described the HOS as "an inefficient and inequitable housing subsidy".
The money an owner receives from selling their flat is not sufficient to buy a similar property in another location in the private market, he said. Many HOS households are therefore staying in suboptimal locations, while people who might want to live in their units cannot get them on the free market as the incentive for the owner to sell is too small.
The current system is inequitable since the HOS residents can pass on the ownership of their property to their children when they die even if their children are not eligible for housing subsidies, said Kwong.
If the government wants to increase the home ownership rate, one option would be to provide subsidised housing units with a defined period of tenure, say 50 years, he said. The buyer should be free to sell or rent their unit without paying a premium to the government.