HSBC
Get more with myNEWS
A personalised news feed of stories that matter to you
Learn more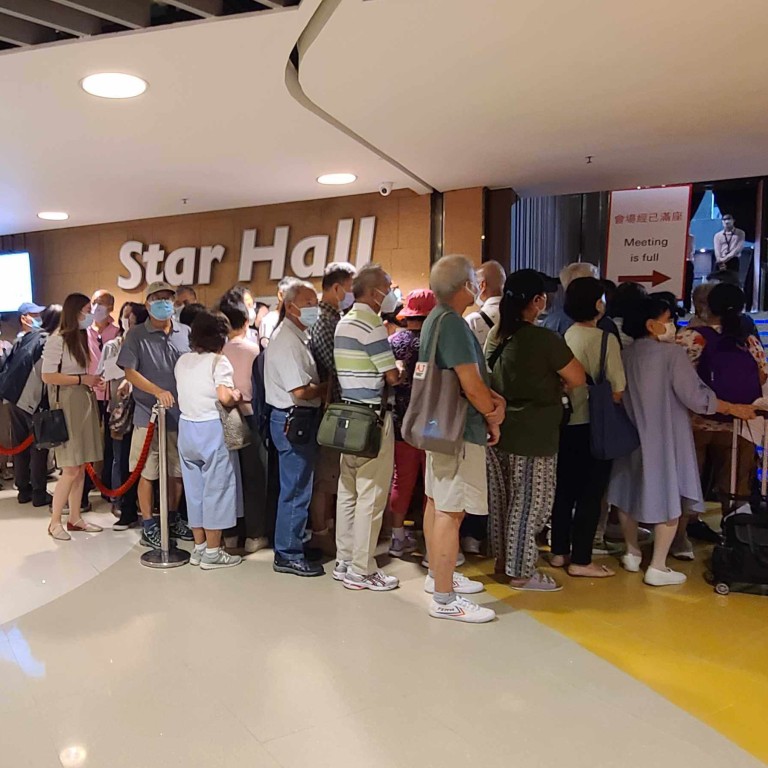 HSBC executives face off with Hong Kong shareholders in charm offensive to fend off calls to split city's largest bank
HSBC's chairman Mark Tucker, chief executive officer Noel Quinn and Asia-Pacific chairman Peter Wong Tung-shun led senior executives in meeting shareholders
HSBC unveiled three initiatives specifically for Hong Kong, in the bank's charm offensive to assuage the minority shareholders in its largest single market
A thousand
HSBC
shareholders packed a convention hall in Kowloon Bay to its capacity today as they vied for the chance to be heard in their first face-to-face meeting with senior management in three years.
High on their minds is whether the London-based bank – which earns most of its revenue in Asia, and counts Hong Kong as its biggest market – should continue to straddle the gulf between the East and the West, and how it can navigate the geopolitical minefield in deteriorating
US-China relations
.
Some shareholders, like
Ping An Insurance Group
with a 9.2-per cent stake, and Ken Lui with 200,000 HSBC shares, are pushing for the 157-year-old bank to spin off its Asia business for a separate listing in Hong Kong.
"HSBC made most of its profits in Hong Kong and Asia, but is based in London," which subjects it to British banking rules, Lui said in a telephone interview from Singapore after setting up the "Spin Off HSBC Asia Concern Group" on Facebook. "There is the risk that HSBC has to follow the UK's rules, [so] the bank should split up its Asia business and move its headquarters back to Hong Kong."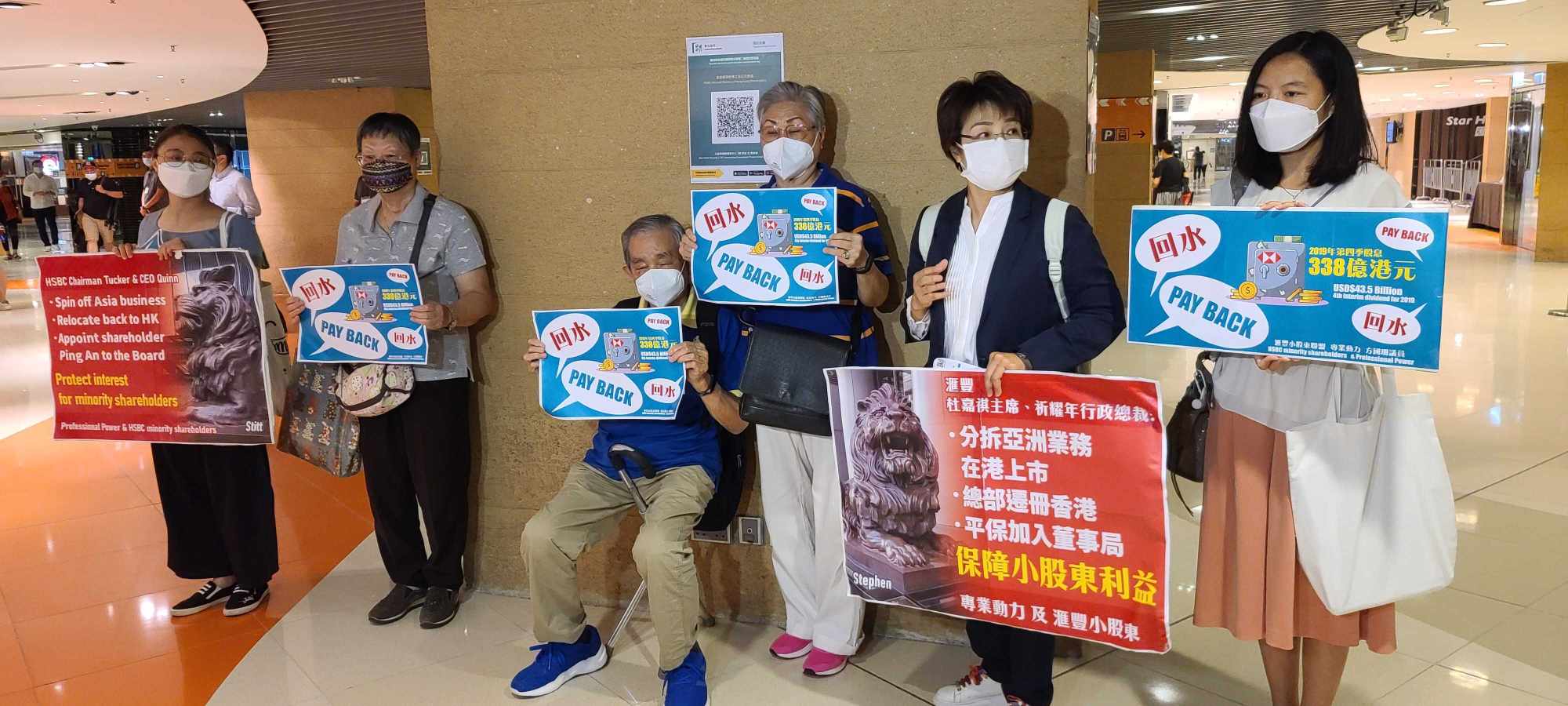 A major sore point for HSBC's shareholders was the bank's compliance in 2020 with the UK regulator's
demand to scrap the dividends
promised for the fourth quarter of 2019 and for the next 18 months, as the Prudential Regulation Authority (PRA) was anxious for banks to conserve their capital amid the uncertainties of a rapidly spreading Covid-19 pandemic.
The bank's dividend was an income source for HSBC's shareholders, estimated at
US$937 million in foregone income
for Ping An in 2020, and HK$327,600 (US$42,000) for Lui.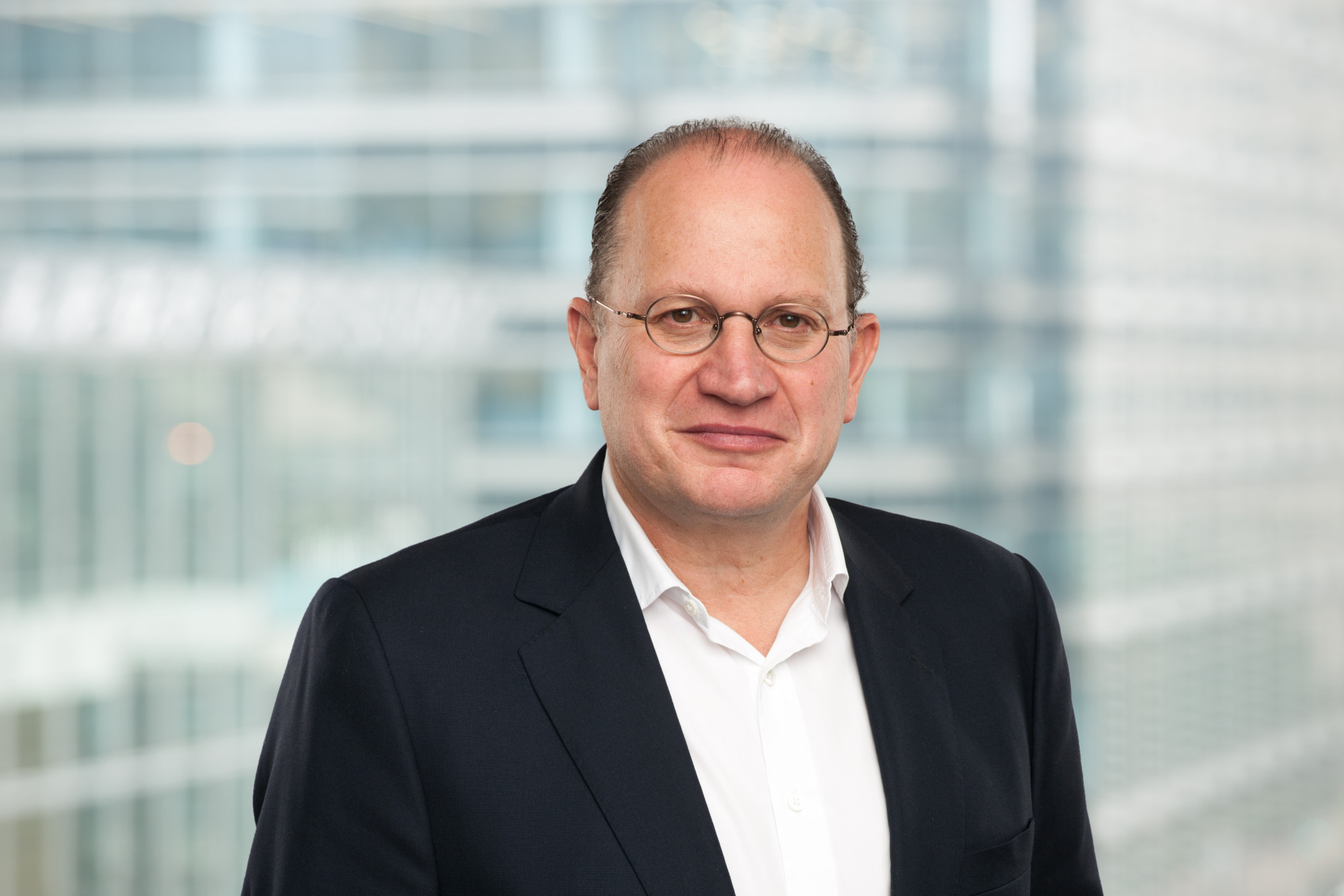 The bank, which traces its roots to Hong Kong and Shanghai in 1865, rejected the call to break up its worldwide business, arguing that its global span is a key factor of its success. To underscore the argument, HSBC delivered a
second-quarter earnings surprise
, helped by a US$1.8 billion tax offset from the UK even though its Hong Kong business fell by 16 per cent.
HSBC's group chairman Mark Tucker, chief executive officer Noel Quinn, chief financial officer Ewen Stevenson and its Asia-Pacific chairman Peter Wong Tung-shun led the senior executives of the bank in meeting shareholders.
Tucker, Quinn and Stevenson, normally based in London, were each quarantined for seven days in Hong Kong hotels before appearing in public. The appearance by a quarter of HSBC's 12-member board underscored the importance they placed in their charm offensive to assuage the bank's legion of minority investors.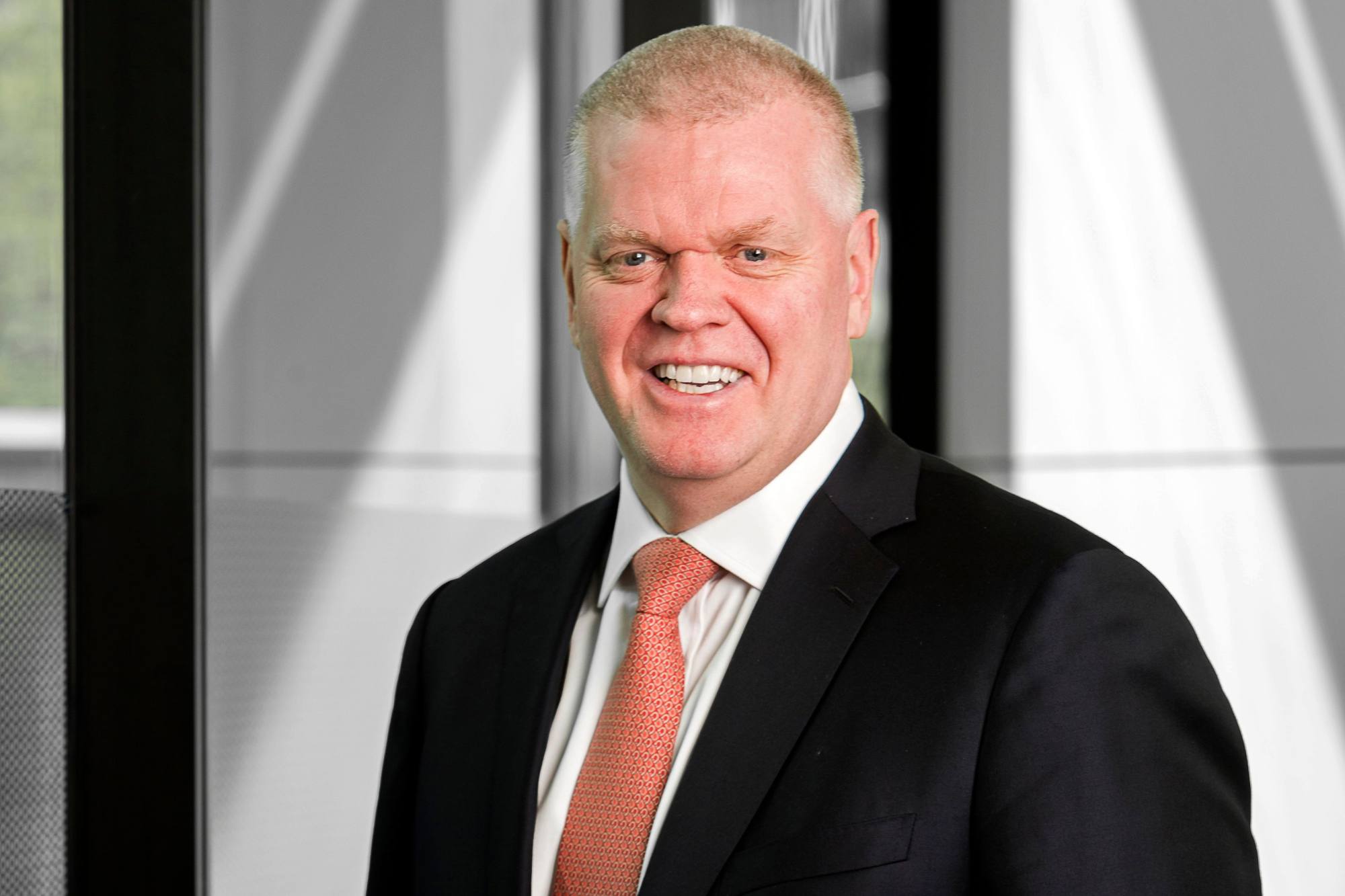 To assuage shareholders, HSBC promised to resume paying dividends every quarter on August 1, after delivering a surprise 61-per cent jump in its second-quarter profit.
Tucker and Quinn began their speeches by apologising for the decision two years ago to cancel HSBC's dividend.
"I am deeply sorry for the cancellation … I totally understand that many of you rely on that income and that you were disappointed and distressed [for] not receiving it," Quinn said. "I know many of you still feel strongly about that topic. I want you to know that we wanted to pay dividends, but we were unable to do so."
The bank, the largest of Hong Kong's three currency issuers, outlined three initiatives for the city. It would launch a HK$40 billion (US$5.1 billion) fund to help small and medium enterprises grow, hire and digitise. The bank would abolish fees and charges on basic banking services, aiming to save customers up to HK$200 million a year, Quinn said.
HSBC's mobile banking application will also be specially simplified in Hong Kong to help elderly customers – the city has the world's fastest greying population – navigate its suite of services, the bank said.
"HSBC understands the [shareholders'] demand for dividends," the bank's Asia-Pacific chairman Wong said in Cantonese, drawing a round of applause from the audience. "The bank intends to pay quarterly dividends in 2023 and 2024, and will increase the payout ratio to 50 per cent."
The 2020 decision to cancel dividends applied throughout the world, and was not aimed at Hong Kong's shareholders specifically, Tucker said to a question by Sai Kung's district councillor Christine Fong Kwok-shan on whether the bank would present a special payout to make up for the cancelled 2020 dividend.
Fong, who is not an HSBC shareholder, claims to represent 500 shareholders with a combined stake of less than 5 per cent. The shareholders she represents want HSBC to pay back the dividends cancelled in 2020, spin off its Asian business, bring back its headquarters to Hong Kong and appoint Ping An to the bank's board.
Ping An, the biggest shareholder of HSBC, is not represented on the bank's board, and did not attend the hourlong gathering, billed as an informal meeting where votes were not counted and proceedings were not binding.
"We note the demands expressed by a number of HSBC's small and medium-sized shareholders," Ping An said in a statement. "We support any proposal that is conducive to improving HSBC's operating performance and enhances shareholder value."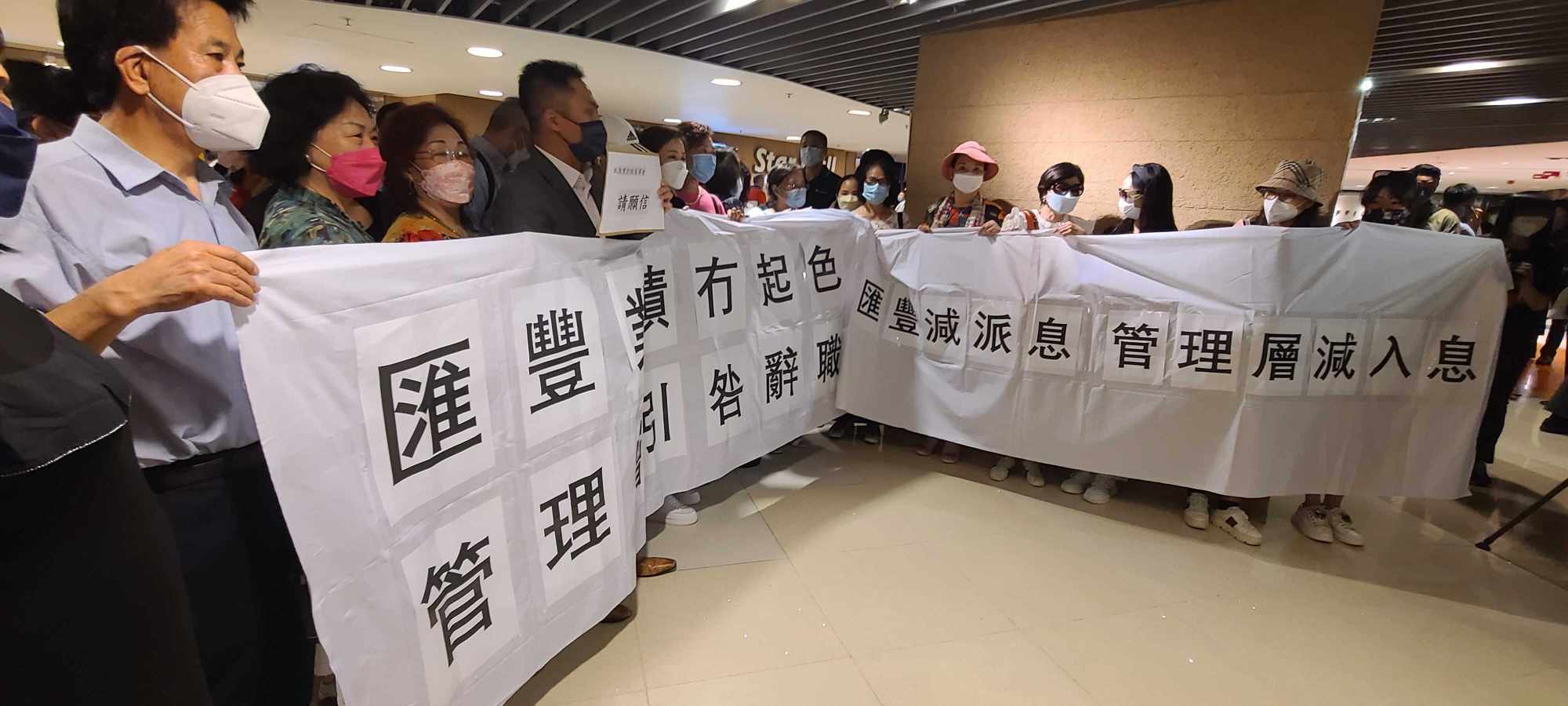 Any spin-off of HSBC's Asia business would require three to five years, "cost a significant amount of money to execute," which would "then have a negative impact on the market valuation of the business in Asia and on the dividend potential in Hong Kong," Quinn said.
No major investor has publicly supported the break-up of HSBC besides Ping An. More than a half-dozen major shareholders contacted by South China Morning Post declined to comment, citing policies of not discussing individual holdings.
"The biggest institutions and the greatest shareholders of HSBC tell us they are supportive of our strategy," Tucker said. "They are supportive of the management and they feel the best way we can get value to our shareholders is to continue doing the things we're doing."
A research report in June by In Toto Consulting, a Hong Kong due diligence adviser, calculated that HSBC could unlock US$26.5 billion in value by spinning off its Asian business. The analysis, which also examined potential carve outs of the Asian business or the Hong Kong retail business, may not capture "temporary or technical impacts to the business or market sentiment", the report said.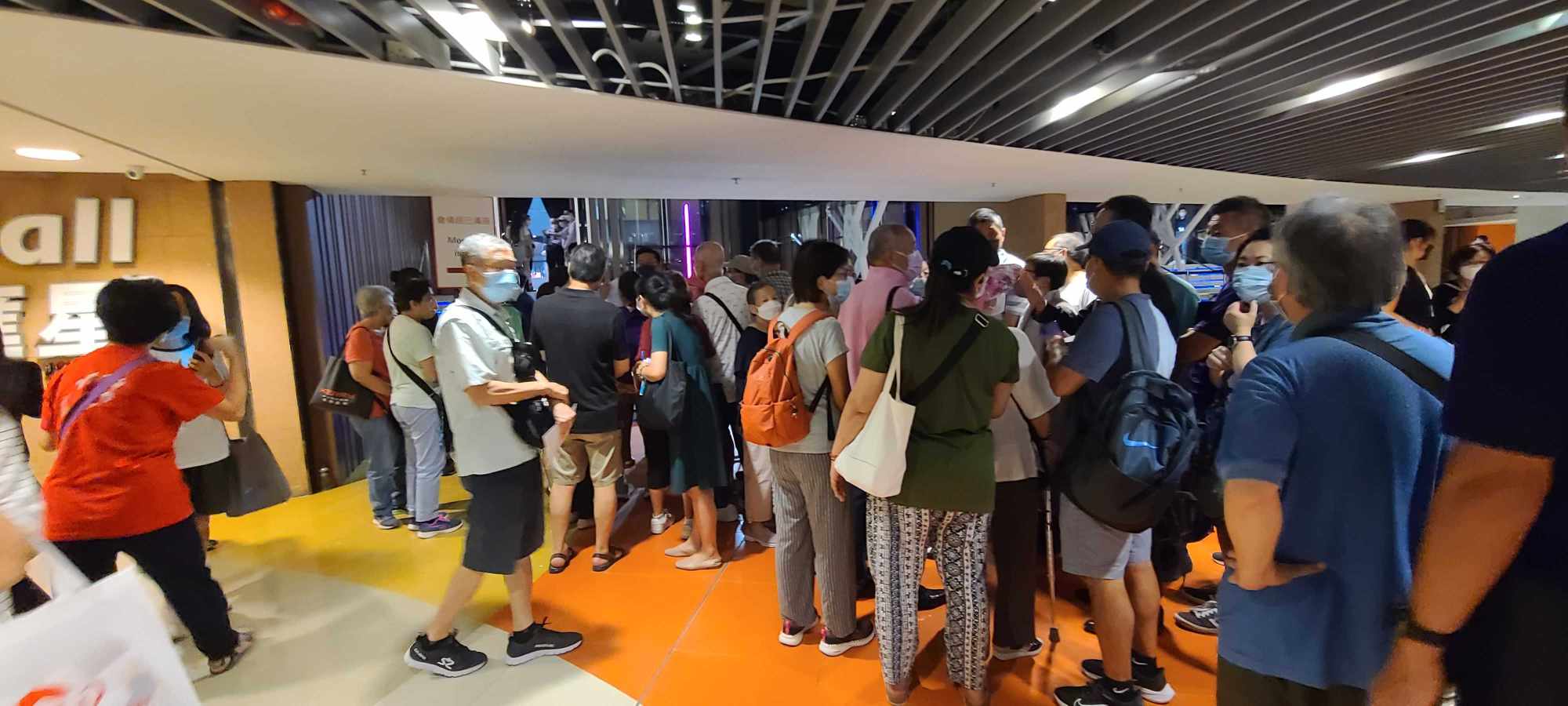 Many investors are standing back and waiting for Ping An to show them what they missed, said Hugh Young, the Asia chairman of Abrdn, which owned 1.3 per cent of HSBC as of March 31.
"We don't quite see the logic, [so] let's wait and see what they come up with," Young said in an interview with The Post in July. "We're very much in the 'remain to be convinced' camp, which looks the same as the markets."
Not every shareholder who attended today's meeting agreed with the call to split. An unidentified shareholder said an Asia spin-off "would be no different from other mainland [Chinese] banks in the city," drawing a round of applause.
"If the management can enhance the bank's performance, there is not need to split," he said at the meeting.