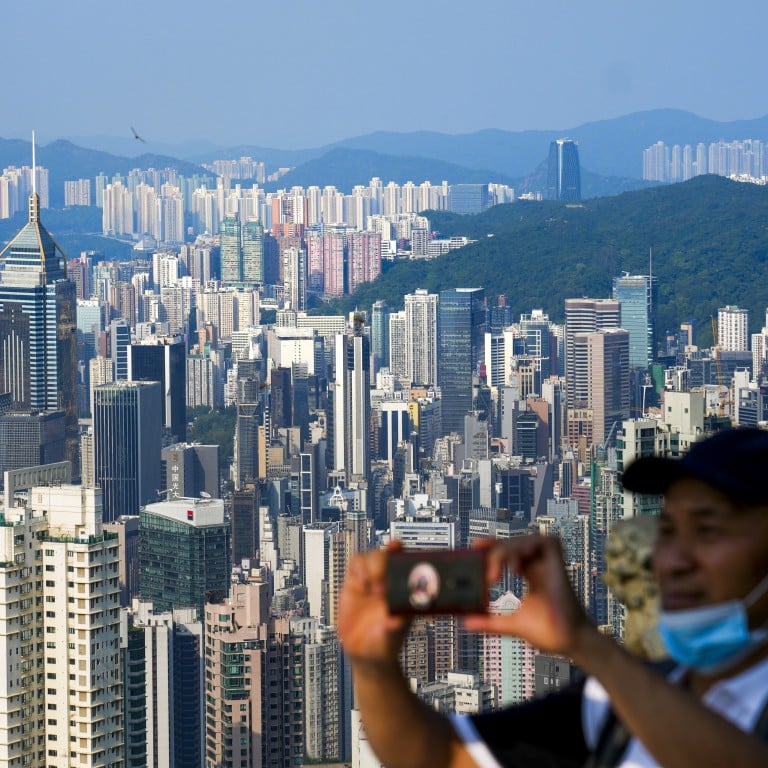 Hong Kong, mainland Chinese cities among worst performers in Savills index tracking home rent growth this year
Hong Kong came in last with a 1.3 per cent decline in rents in the year's first half
Without a full reopening of the city's border, rents will see negative growth over the whole year, Knight Frank executive says
Upmarket home rents
in Hong Kong
and Shenzhen declined in the year's first half, bucking the global trend of increases among 30 cities tracked by property consultancy Savills.
Hong Kong
came in last with a 1.3 per cent decline in rents in the period, while Shenzhen had the second-worst performance, a 0.7 per cent drop, according to a report released by the consultancy.
Out of the 10 cities in the bottom third, five were Chinese with Beijing rents growing by a mere 0.3 per cent and placing 23rd. Rents in Hangzhou, which is known for its gardens, improved by 0.2 per cent and it was 25th on the list. Guangzhou, which neighbours Hong Kong and Shenzhen, reported a 0.1 per cent rise and was next on the list.
"Asian cities such as Hong Kong, Shenzhen and Hangzhou saw a more muted performance, [and are] still contending with challenges related to Covid-19," the report said.
Hong Kong and mainland China have kept strict border restrictions in place even as much of the world has done away with them.
And with Hong Kong's borders unlikely to be fully reopened soon, rents in the city may remain depressed for the rest of the year, an analyst said.
"Without the full reopening of the border, rents would still see negative growth over the whole year," said Martin Wong, director, head of research and consultancy, Greater China at Knight Frank.
In the second quarter of this year, Hong Kong's economy shrank 1.4 per cent, following a 3.9 per cent contraction in the first three months of the year, confirming fears that stringent social distancing curbs had adversely impacted economic activity far more adversely than initially estimated.
However, should Hong Kong eliminate all restrictions, funds and investors flocking to the city were likely to stimulate the residential market, according to Angus Luk, senior associate director, valuation and advisory services at Colliers.
Overall, prime residential rental growth outpaced capital value growth in the January to June period, rising by an average of 3.1 per cent versus a 2.4 per cent increase in capital values, according to the Savills report.
Hong Kong homes
recorded a capital value growth of 2 per cent, while Shenzhen saw 1.5 per cent growth.
"Megacities are once again thriving, as tenants are drawn back to urban living after the lifting of lockdowns," said Lucy Palk, analyst, Savills world research. "Stock shortages and pent-up demand for city living, boosted by the reopening of international borders at the end of 2021, have continued to fuel growth. A revival of corporate travel, purchasers trying before they buy and prioritisation of the home thanks to flexi working patterns, are all factors driving the growth in the prime rental markets of the world's leading cities."
Surprisingly, Shanghai, which was at the centre of China's most recent wide-ranging lockdown, saw prime home rents rise by 3 per cent, outstripping a 1.4 per cent growth in capital values. The mainland's financial hub took the 15th spot on the list.
"Wealthy Chinese continue to support demand, choosing rental properties for greater flexibility, lifestyle perks, increasing business secondments or waiting for the perfect property to purchase," Palk said. "The end of Shanghai's full Covid-19 lockdown at the end of May saw renters return, as pent up demand was released and prime rents saw a modest increase in response. Occupiers used the relaxation of restrictions as an opportunity to reassess their living situation, seeking properties more aligned with their needs."
New York and
Singapore
shared the index's top spot, with rents surging by 8.5 per cent each, against capital value growth of 4.7 per cent and 2.7 per cent, respectively.