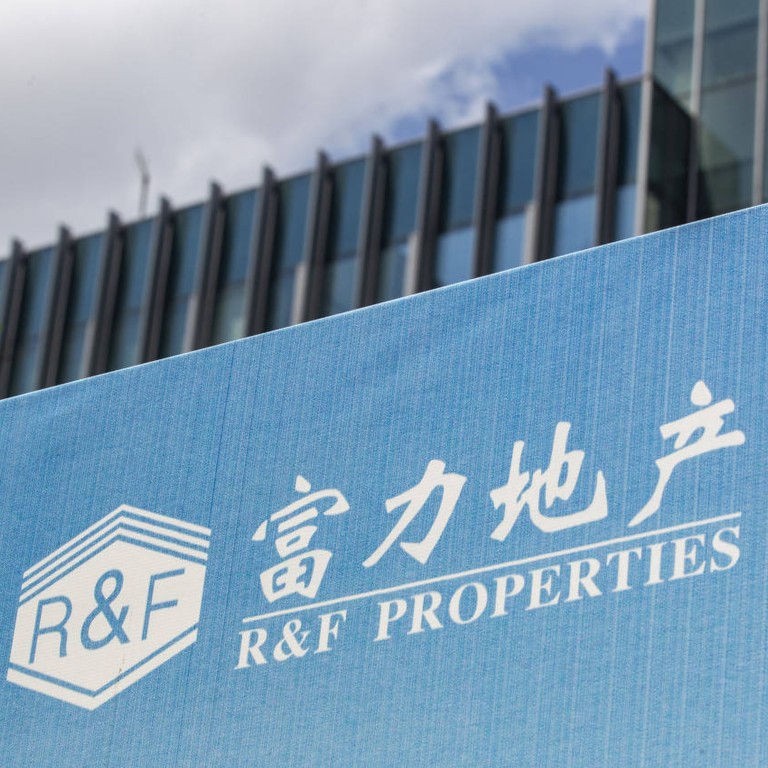 Distressed Chinese developer Guangzhou R&F says net loss for 2021 could widen to US$2.5 billion
Company says it will set aside another 6.9 billion yuan for an impairment loss arising from inventory
No recovery in sight, as the national economy remains weak, analyst says
Guangzhou R&F Properties
warned investors on Friday that its net loss for 2021 could widen to 17 billion yuan (US$2.5 billion) from the previously reported 8.7 billion yuan, due to an additional impairment loss.
The company said in a filing to the Hong Kong stock exchange after the market close that it would set aside another 6.9 billion yuan provision for an impairment loss arising from inventory, on top of an initial assessment of 6.1 billion yuan in an unaudited earnings report. R&F did not disclose the names of the projects that had caused the impairment loss.
The Guangzhou-based developer published a preliminary full-year earnings report for 2021 on March 31.
Friday's profit warning piles the pressure on the debt-ridden developer, which is seeking to escape insolvency. It also comes after Fitch Ratings downgraded R&F and its subsidiaries' long-term issuer default ratings to RD (restricted default) from C on July 18.
"Bad news about China's troubled developers is surfacing one by one and it seems that the worst is yet to come," said Wang Feng, chairman of Shanghai-based financial services group Ye Lang Capital. "No recovery is in sight, as the national economy remains weak."
Founded by developers Li Sze-lim and Zhang Li in 1994, R&F has been trying to dispose of its assets to avert a collapse. Last December, it sold 30 per cent of the Guangzhou International Airport R&F Integrated Logistics Park for 7.3 billion yuan. It sold a parcel of land
in London's Vauxhall Square
for £95.7 million (US$113.6 million), at a discount of about 42 per cent on market valuation, in March.
The number of struggling Chinese developers has grown, with China's real estate sales slowing to a trickle in early 2022, and as resurgent Covid-19 outbreaks in several major cities such as Shanghai, Beijing and Shenzhen kept consumers from committing to big-ticket investments. That sapped developers of cash, the very lifeblood they need to stay alive, after the Chinese central bank barred indebted borrowers from taking on more loans.
Exchanges and debt extensions have been the two most common ways for Chinese developers to resolve their
bond default risks
. At least a fifth of rated Chinese property developers will end up becoming insolvent, putting as much as US$88 billion of their distressed bonds at risk, S&P Global Ratings said last month.