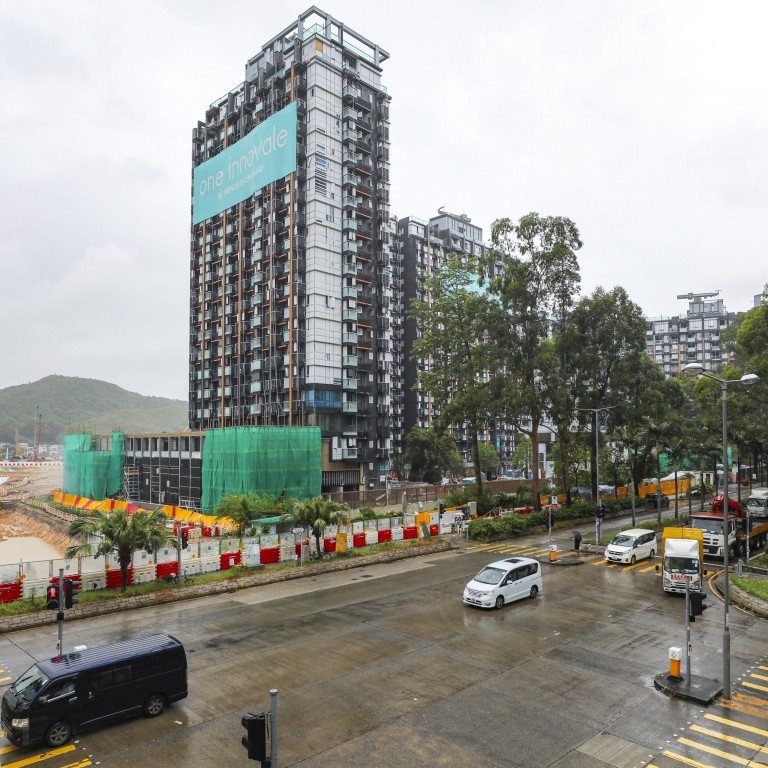 Amid largest property sale in two years, Hongkongers snap up bargain flats in New Territories
With 666 flats for sale on Saturday, Hong Kong saw the most units for sale in a single weekend in two years
Henderson Land launched 318 units at One Innovale-Archway while SHKP had 348 units available at Novo Land 1A, with flats starting at around HK$3 million
The first weekend of August recorded the largest weekend property sale in Hong Kong in two years, with 666 units split between two projects hitting the market on Saturday, marking the most units for sale in a single drop since 814 units went on sale in September 2020.
Henderson Land launched 318 units at One Innovale-Archway, in Fanling, selling 102 of the units within the first two hours. Just one unit was left by 5pm, according to property agents. The 310 sq ft one-bedroom flats sold out first, according to Thomas Lam, general manager of Henderson's sales department.
The units sold at an average price of HK$14,168 per square foot, about 5 to 10 per cent lower than units going for sale in a nearby area. Unit sizes ranged from 209 sq ft to 609 sq ft, meaning flats started at about HK$2.96 million.
"Both projects will have good results as developers adopt lower prices to draw sales amid rising interest rates," said Sammy Po Siu-ming, chief executive of Midland Realty's residential division for Hong Kong and Macau.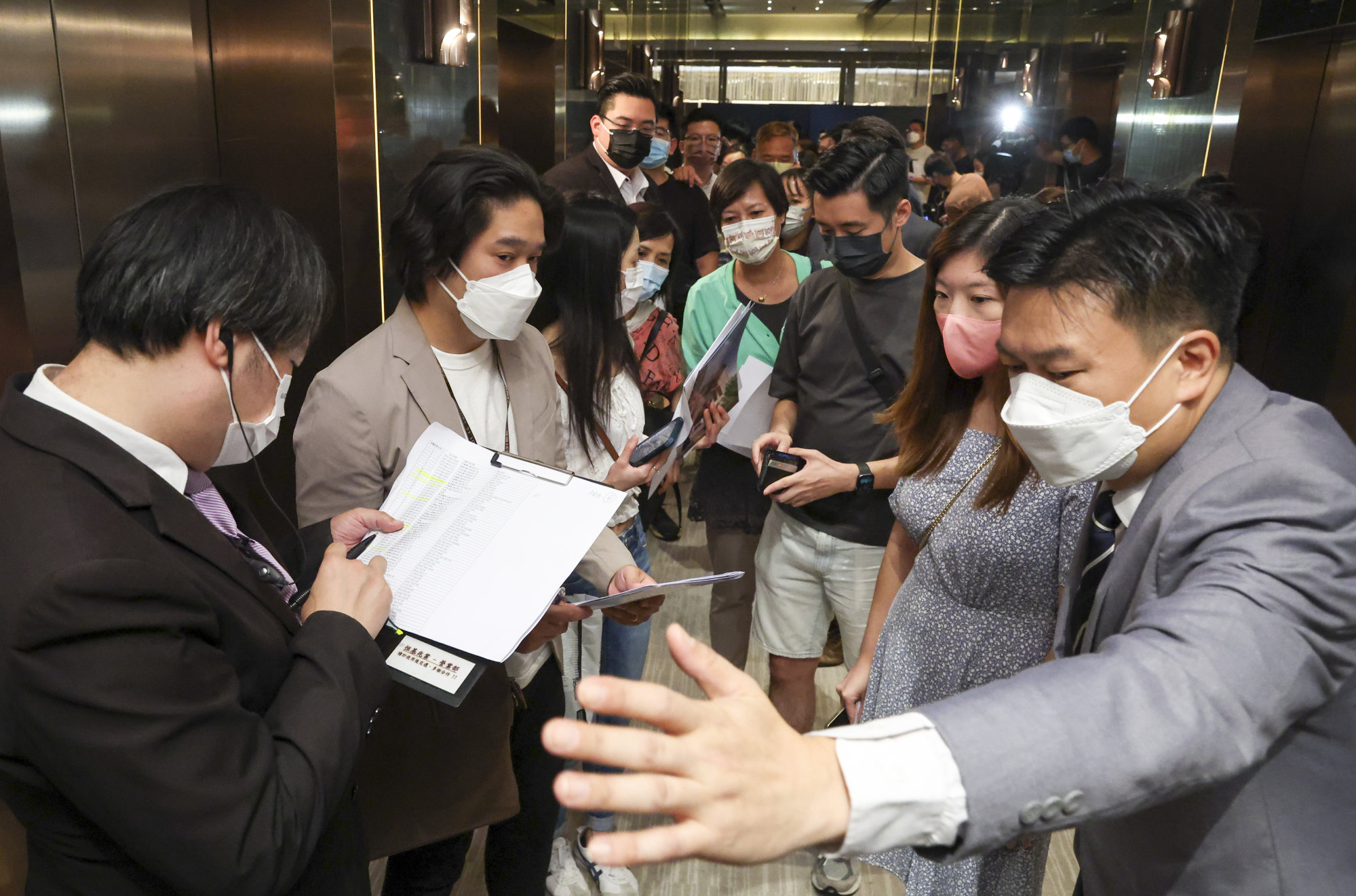 Most buyers were in their 20s and 30s and many reside in the New Territories, according to Louis Chan, Asia-Pacific vice-chairman and CEO of the residential division at Centaline Property Agency.
One Innovale-Archway is the phase 1 development of 603 units set to be completed in March 2023. The whole project will be developed in three phases, with a total of 1,600 units.
Interest in One Innovale-Archway was red hot, with a total of 7,802 registrations recorded on Friday, or nearly 25 buyers for every unit available.
The Novo Land 1A development in Tuen Mun, from Sun Hung Kai Properties (SHKP), was the second project to hit the market on Saturday.
SHKP listed 348 units, and a third had been sold by midday, according to property agents. By the end of the day, 336 had been sold, according to property agents.
Last weekend, Novo Land sold out all 336 units on offer in the first-batch release.
The project sold at a discounted price of HK$12,838 per square foot. Flats started at about HK$3.36 million, putting the smallest flats at about 262 sq ft. It received 18,506 registrations prior to the sale, or 55 buyers for every unit available.
If both projects sell out, it is estimated that nearly 700 new units in Hong Kong will be transacted in the first week of August, with 1,500 first-hand transactions for the whole month, according to Chan.
The US Federal Reserve raised interest rates by 75 basis points for a second time in July to curb rising inflation. Soon after, the Hong Kong Monetary Authority (HKMA) raised its base lending rate, the borrowing cost charged to commercial lenders.
This has led to speculation that the city's major commercial banks, including HSBC and Bank of China Hong Kong, will soon increase their prime rate for the first time in four years.
Tense US-China relations, coupled with the impact of interest rate hikes, have left money sitting on the sidelines, but bargains currently on the market will stimulate an overall trading rebound, Chan said.