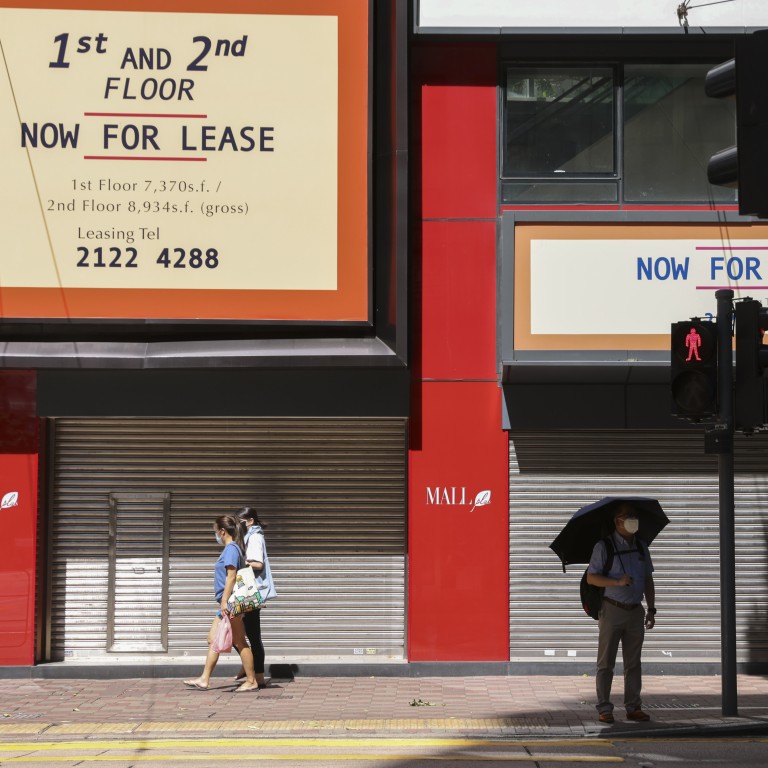 Hong Kong retail landlords expect slow recovery even as travel restrictions ease and latest vouchers boost retail spending
Market watchers do not expect an immediate impact from a reduction in quarantine requirements, though new round of vouchers should boost spending
With rents at 1988 levels, tenants should extend agreements only if they are confident local customers can sustain operations, property experts say
Hong Kong's pandemic-battered retail market will not recover overnight despite the city
easing travel restrictions
, and tenants should extend their agreements only if they are confident local customers can sustain operations, property experts said.
"Rent will remain at the current level until we see the sector show major signs of recovery," said Barrie Chan, senior director of retail at Savills.
Hong Kong's rental index is currently
75.3 per cent lower
than an all-time high reached in the third quarter of 2014, according to JLL. That puts rents at a level last seen in the second quarter of 1988.
Right now Hong Kong businesses are only getting revenue from local customers, and tenants need to be confident this is sustainable in the short term, Chan said.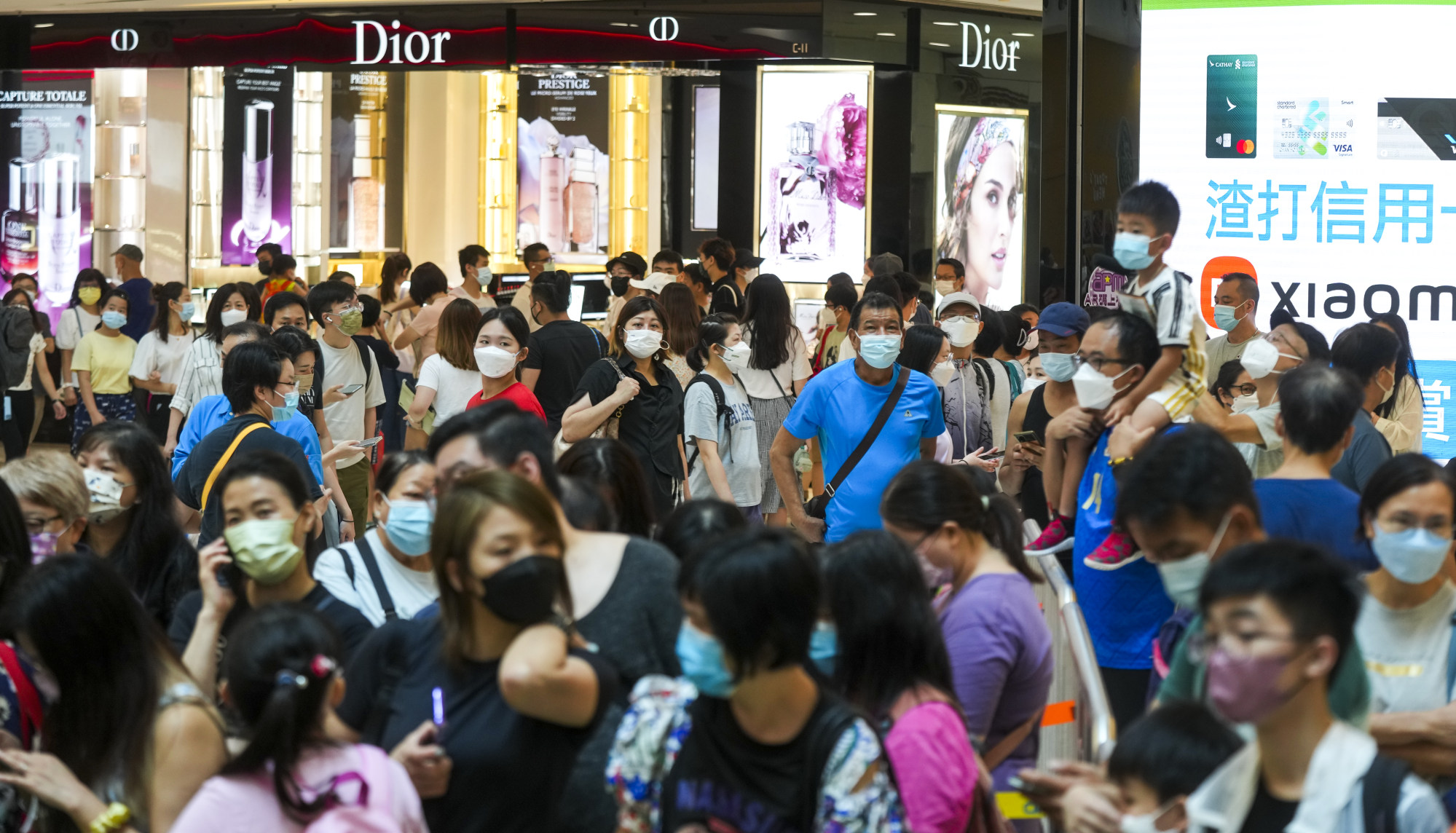 Landlords of shopping malls and department stores are willing to make concessions to keep tenants in place by offering short-term leases and pop-up stores, according to Michael Cheng, mainland China and Hong Kong consumer markets leader at PwC Asia-Pacific.
"Popular new brands have taken advantage of low rents to expand and move into [high-street] sites," he said.
Esprit recently rented a giant shop on Russell Street in Causeway Bay under a short-term lease of three months with a monthly rent of HK$250,000 (US$31,800), or about HK$28.1 per square foot, according to agents. The four-floor shop at 22-24 Russell Street, formerly occupied by Italian lingerie brand La Perla, has a total floor area of about 8,892 sq ft. The landlord has offered the space for short-term lease since La Perla's HK$7 million monthly lease expired in September 2020.
Leasing activity picked up moderately in the second quarter of the year after rents dropped to the lowest levels seen in years, despite retail sales falling.
Hong Kong's iconic
The Peak Lookout
restaurant is paying a monthly rent less than half of pre-pandemic levels. The restaurant signed a new three-year lease on July 16 for HK$112,000 per month, or 20 per cent of gross income, whichever is greater, according to the Government Property Agency.
"Sales in prime shopping malls should slowly pick up in the second half of 2022, backed by stronger local spending," Cheng said.
The government's latest consumption vouchers, which it
began distributing on Sunday
, are expected to lead to a short-term retail boost. This round will put more than HK$30 billion into consumers' wallets, and the government expects HK$13 billion of that to flow to retailers and restaurants. The April consumption vouchers led to an 11.7 per cent year-on-year spike in retail sales.
However, the retail market faces uncertainties amid the economic slowdown and interest rate increases. June
retail sales declined 1.2 per cent
from a year earlier to HK$27.7 billion, recording the second monthly drop in a row as consumers shied away from spending during a resurgence of Covid-19 cases and the economy slipped into a recession.
Only 18,710 international visitors arrived in May, 99.7 per cent below the same month two years earlier, according to data from the Hong Kong Tourism Board.
Even if borders open to China and international tourists return in greater numbers, the market will not see a significant increase in total sales immediately, according to Cynthia Ng, head of retail at Colliers.
"The real positive trend will only take place once the travelling scheme is open without trouble for consecutive months and Covid-19 remains under control," she said. "Then we should see confidence pick up gradually and healthily towards 2023."
Landlords such as Hang Lung Properties have been working with tenants to come up with innovative concepts to draw footfall from local consumers. For instance, the landlord has been signing more tenants selling toys and gadgets and has encouraged food and drink outlets to collaborate with lifestyle brands, it said in a briefing last week. It also issued coupons to draw visitors, instead of just cutting rent, it added.