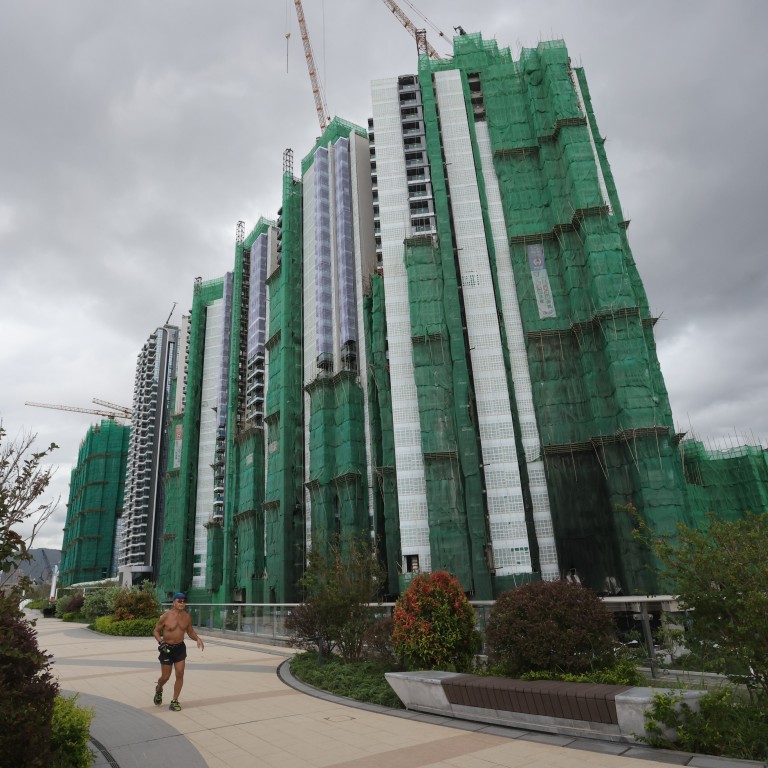 Developers at Kai Tak runway site urge government to improve transport links as sale of new projects looms
Nine developers who own land on the former runway site last month formed a non-profit company to lobby the government on transport
Launch prices have been pressured after the government dropped its plan to build a monorail link at the site in 2020
Developers will face challenges in marketing new flats built on the runway site of Hong Kong's former international airport as the area's transport links and infrastructure remain limited, two years after the government scrapped a proposed HK$12 billion (US$1.53 billion) monorail link there, analysts say.
Nine developers who own land on the former runway site last month formed a non-profit company, Kai Tak Runway Private Development Company (KTRPD), to liaise with the government on improving the area's accessibility. New projects are either slated for presale soon or are due for delivery as early as next year, so the matter is pressing.
"Today, the general impression is it's inconvenient, with lots of people still unfamiliar with the new transport facilities there," said Ricky Wong, managing director of Wheelock Properties, which is involved in a consortium that will kick off a sale at Miami Quay at the site soon.
The Miami Quay development will be the second residential project to be put on sale at the former runway. One Victoria development was launched in June 2021 and is scheduled for delivery as early as March 2023.
The non-profit company consists of Chinachem Group, China Overseas Land & Investment, Empire Group Holdings, Far East Consortium International, Henderson Land Development, K Wah International, New World Development, Sun Hung Kai Properties and Wheelock Properties.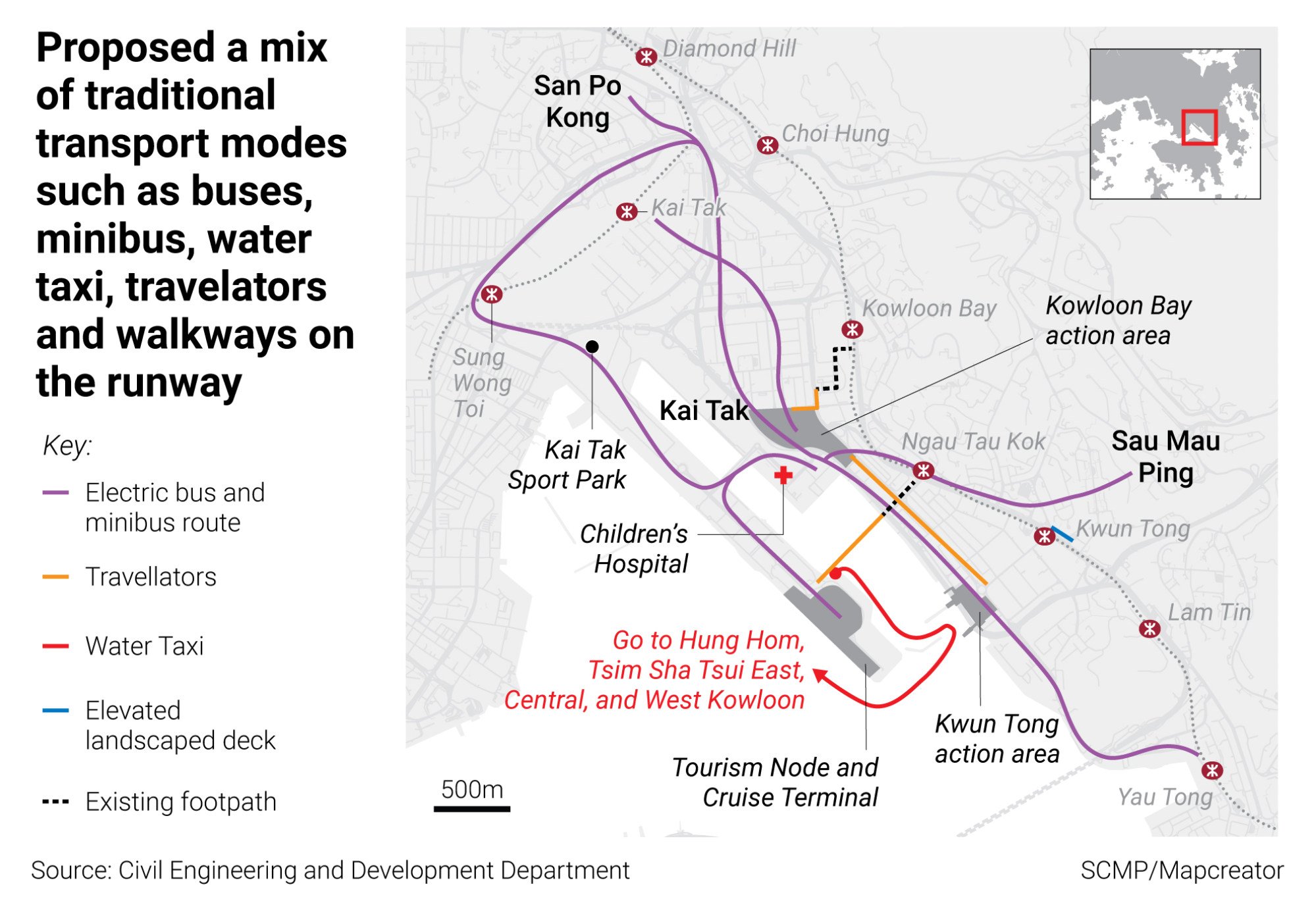 The government sold 11 residential plots for a total HK$115.4 billion on the runway at the old airport site, before dropping the idea of building a monorail link in December 2020. The abandoned monorail plan involved linking Kowloon Bay station with the massive Kai Tak Development area, continuing on to Kwun Tong.
However, the plan was dropped after a detailed feasibility study found that it was unworkable. The government replaced it with a mix of traditional transport options, such as buses, minibuses, water taxis, travelators and walkways.
"We are also in discussions with the government to offer shuttle bus services to connect property projects to the nearest MTR station individually. This will reduce the government's burden," said Wheelock's Wong, adding that the area will be transformed once all units are finished and transport links improved.
Connectivity is a major factor in determining the launch price of new projects as most buyers are prepared to pay a premium for a home that is convenient, said property consultants.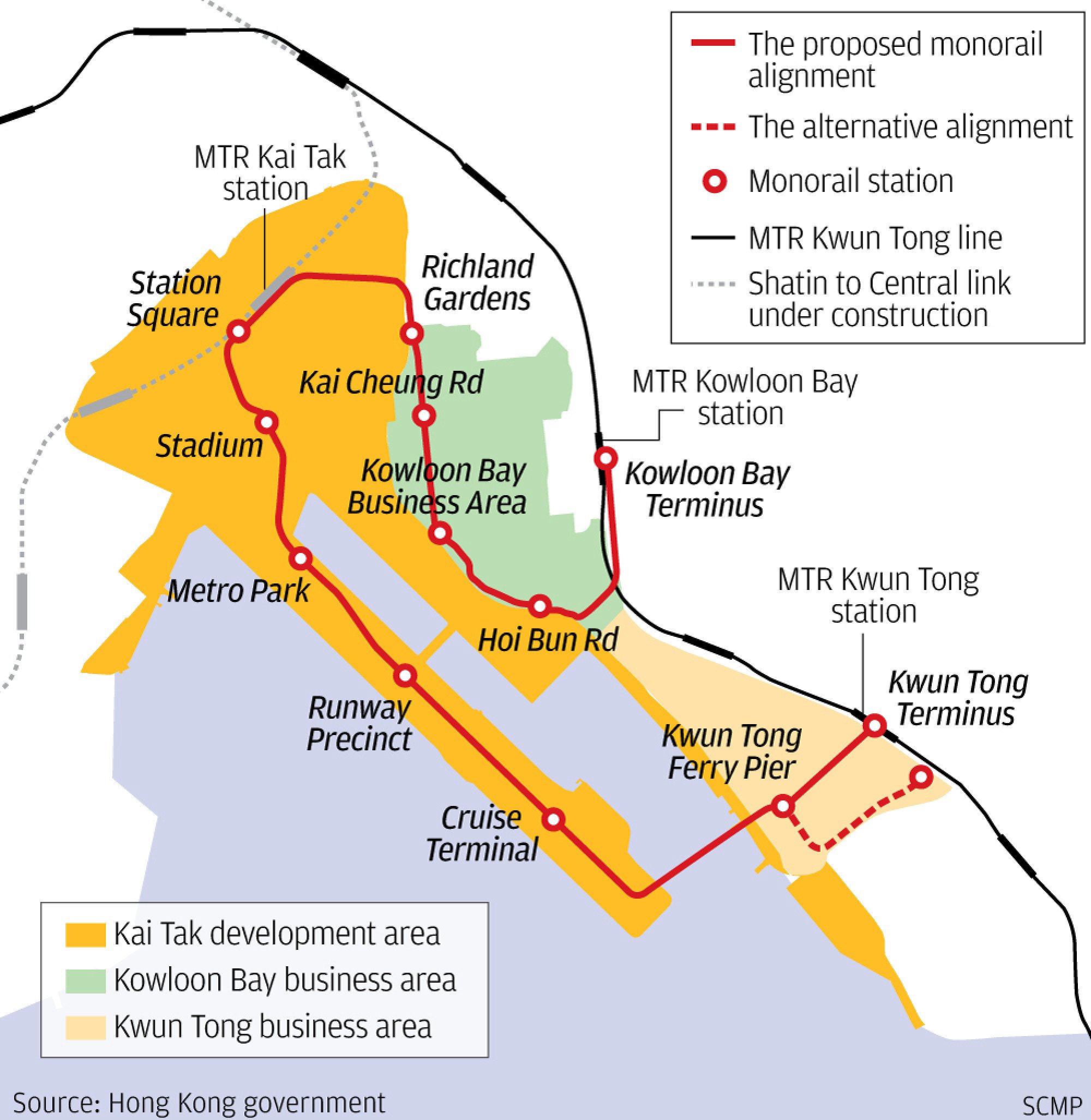 "The transportation facilities connecting the runway to the nearest MTR station are not the best now," said Joseph Tsang, JLL's Hong Kong chairman. "But the unobstructed sea view could dilute the discount."
Tsang said new flats to be built on the former runway may price at between HK$25,000 to HK$26,000 per square foot without the monorail link, about 15 per cent down from the HK$30,000 per sq ft expected if the monorail link had been built.
Tsang noted that selling prices at the Grand Mayfair I project above Kam Sheung Road MTR station were more than 30 per cent higher than those at Novo Land, which is over 20 minutes walking distance from Siu Hong Station. The average launch prices for the Grand Mayfair were HK$17,608 per sq ft in April, while Novo Land's were HK$13,188 per sq ft.
Knight Frank said the supply of close to 10,000 new flats over the next three years on the old runway site, coupled with deepening economic headwinds could add to pricing pressures. Meanwhile, there are still around 1,500 units currently still for sale in the wider Kai Tak area, according to Dataelements.
"Builders [at Kai Tak] are unlikely to price aggressively," said Martin Wong, director and head of research and consultancy, Greater China, at Knight Frank.