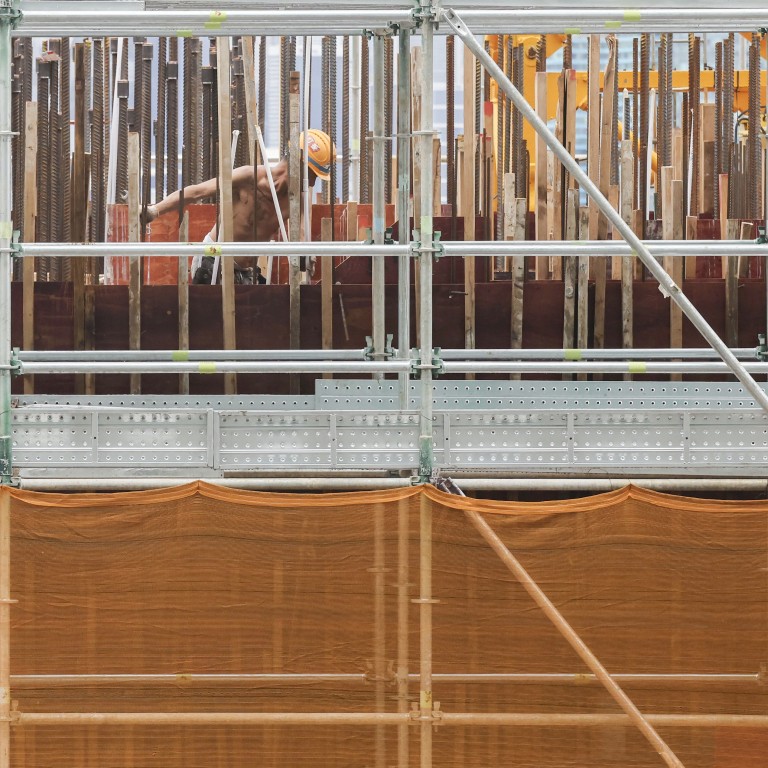 Hong Kong developers likely to declare higher dividends this year amid 'healthier liquidity', S&P report says
Twelve developers are forecast to pay out US$25.2 billion, an increase of 13.3 per cent from a year ago, says the report
'We expect the industry leaders … to remain resilient and pay stable-to-higher dividends for the rest of the [financial year], says S&P analyst
Twelve of them are forecast to pay out a combined US$25.2 billion, an increase of 13.3 per cent from a year ago, said the report.
"We expect
the industry leaders
, especially the Hang Seng Index participants to remain resilient and pay stable-to-higher dividends for the rest of the [financial year], owing to more diversified asset portfolios and
healthier liquidity
," said Sophy Zhao, an analyst at S&P Global Market Intelligence.
"Companies such as Henderson Land, New World Development, Sun Hung Kai Properties (SHKP), Hang Lung Properties and Sino Land, are
expected to declare dividends
this year."
The estimated dividend payout, however, is still below the record US$27.6 billion they paid in 2020, data from S&P shows, and a whisker behind the US$25.8 billion they shelled out the year before that.
So far, two of the city's largest property companies – CK Asset and Wharf Real Estate Investment Company (Wharf Reic) – have reported mixed fortunes for the first half of the year.
The developer founded by Li Ka-shing, Hong Kong's most famous tycoon, has declared a dividend of HK$0.43 per share, an increase of 5 per cent from the interim dividends it paid out last year.
Hong Kong's economy slipped into a recession in the second quarter, contracting by 1.4 per cent from a year ago. In the first three months of the year, it slumped 3.9 per cent. The performance was worse than expected and reflected the toll of strict social distancing curbs implemented during the city's latest and worst wave of the coronavirus pandemic.
Restrictions have been gradually eased since late April, allowing the resumption of full dining services, the reopening of entertainment venues and a shortening of the quarantine period required for international arrivals. Additionally, consumption vouchers have been distributed to residents in a bid to shore up the economy.
These measures are likely to boost Hong Kong's property market, S&P said. Shopping mall landlords such as Wharf Reic should benefit from a boost in spending from the consumption vouchers.
"Most of the companies manage diversified projects both in mainland China and Hong Kong SAR," she said.
Just this last weekend, buyers snapped up most of the units at the One Innovale-Archway in Fanling, a project by Henderson Land, and at The Novo Land 1A development in Tuen Mun built by Sun Hung Kai Properties.