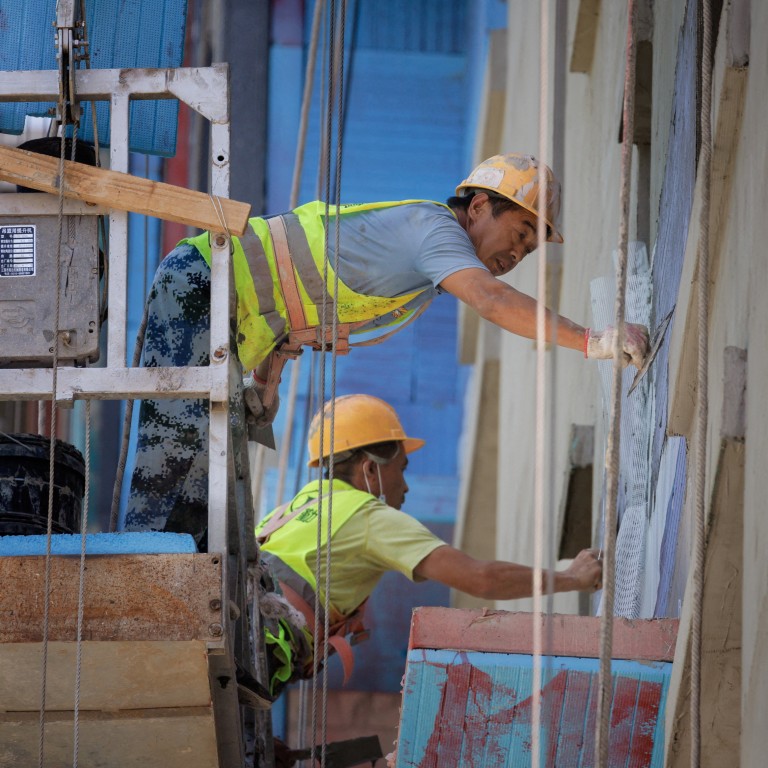 Langfang city in Hebei announces relaxation of property curbs in sign market around Beijing is under intense pressure
The city lifted virtually all home purchase and re-sale measures on Tuesday, including those on non-local residents
The real estate market in and around Beijing has experienced a steep decline in recent years, with many home buyers underwater
Langfang, a Chinese city in Hebei Province situated between Beijing and Tianjin, has rolled back home-buying restrictions as it seeks to boost a housing market that is flagging amid rising economic headwinds.
The city lifted virtually all home purchase and re-sale measures on Tuesday, including those on non-local residents, and is offering equal treatment and even more housing loans for company executives and top talent not from the city, according to the city's website.
"In recent years, the transaction volume and prices of Langfang's housing stock have dropped significantly. From a peak in 2017 to the present, prices of many developments have fallen by half or more," said Li Yujia, a senior economist at the Guangdong Urban and Rural Planning and Design Institute, a policy advisory body. "In popular areas, such a large drop is very rare."
The real estate market in and around Beijing has experienced a steep decline in recent years. The relaxation comes amid hundreds of stalled property projects across the country, following the introduction of government curbs to cool a previously hot property market and the impact of Covid-19 pandemic restrictions put in place in major cities.
According to Li, market sentiment remains weak, and future expectations for the property market around Beijing are not optimistic, making it difficult to see a significant rebound in the short to medium term. As such, Li said "there is an urgent need for a relief policy", adding that the easing in Langfang may help some Beijing residents – priced out of the market there – buy outside the city.
China's real estate market has dived in the past year and at least a fifth of rated Chinese property developers could end up becoming insolvent, putting investors holding as much as US$88 billion of bonds at risk, S&P Global Ratings said in July.
Average new home prices in Langfang hit around 11,364 yuan per sq m in 2018, according to E-house China Research and Development Institute. After that, prices have been mostly in decline, with an average price of 9,628 yuan per sq m seen earlier this year.
In the town of Yanjiao, part of Langfang city and about 35km east of Tiananmen Square, the uncertain market is a case in point. New home prices rose eightfold in 10 years to 40,000 yuan per square metre in 2017 as the town became a hotspot for people who could not afford Beijing prices.
In 2017, however, the Yanjiao government declared that only residents or migrant workers who had spent at least three years in the township could buy homes there. Transaction volume subsequently fell about 80 per cent in 2017 and in 2018, and prices have dropped by at least half since then. This has hit those who bought houses at the market peak hard.
Yan Yuejin, research director at Shanghai-based E-house China Research and Development Institute, said the public announcement of policy changes to stimulate the market in Langfang indicates that the situation is severe.
With market pressure still intense, there will be a continued relaxation of policies in the second half, said Yan.
Additional reporting by Pearl Liu